We are the brand for mindful humans.

Since 2016, we have brought Mindfulness to over 5,000 people through meditations, festivals, community events, and energy-infused jewelry.

Our designs are based on ancient traditions, but are perfect for modern living. All our malas and wrist malas carry the energy & message of 7-Chakra inspired intentions: Vitality (#1), Passion (#2), Purpose (#3), Compassion (#4), Expression (#5), Insight (#6), & Connection (#7) to remind you of how you want to live.

We design and hand craft all or pieces in the US using unique woods and natural gemstones. Each mala is knotted with mantras and away from artificial lighting and wifi.

To help you start, here are a few tips you might find helpful when working with malas and other spiritual jewelry:
EXCLUSIVELY for YOGA ALLIANCE Members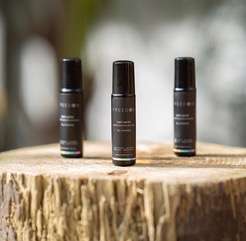 A peek at our newest...
Our FREEDOM Essential Oils Blend works on all 7 Chakras to 
ease tension, bring clarity, increase concentration and heighten a sense
of well being. It is designed to balance your vibration and uplift your spirit every time you use it.



We hand-blend the scent with mystical Palo Santo, citrusy Bergamot, grounding Sandalwood, and purifying Lavender in small batches, using 100% natural, 

vegan ingredients.


Using crystals for massage and therapy is an ancient tradition. Natural rock crystal rollers in our roll-ons have a smooth and refreshingly cool feel. You will experience wonderful emotional and spiritual properties of clear quartz crystal every time you put on the scent.


Get FREEDOM
Specially Selected for Yoga Alliance Members
Have a Studio or Retail Shop?
Apply for a wholesale account
here
.