Shungite TRIPLE PROTECTION Bracelet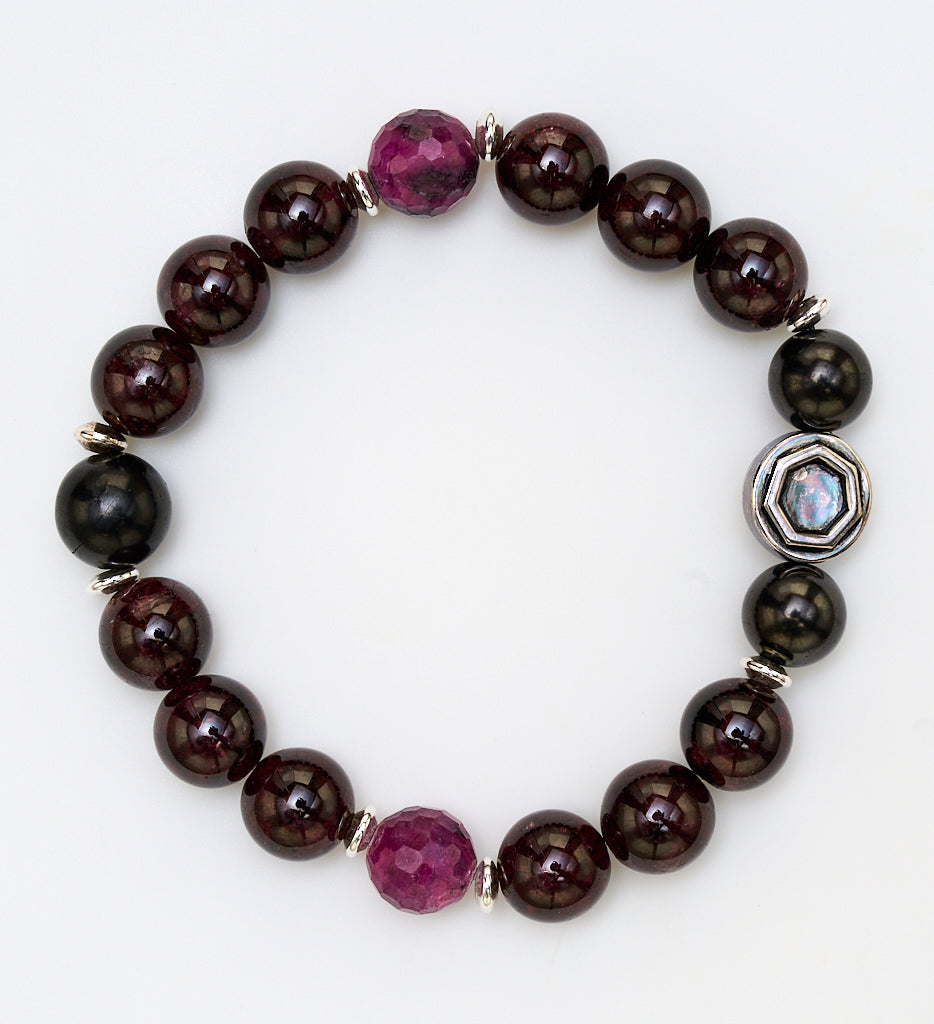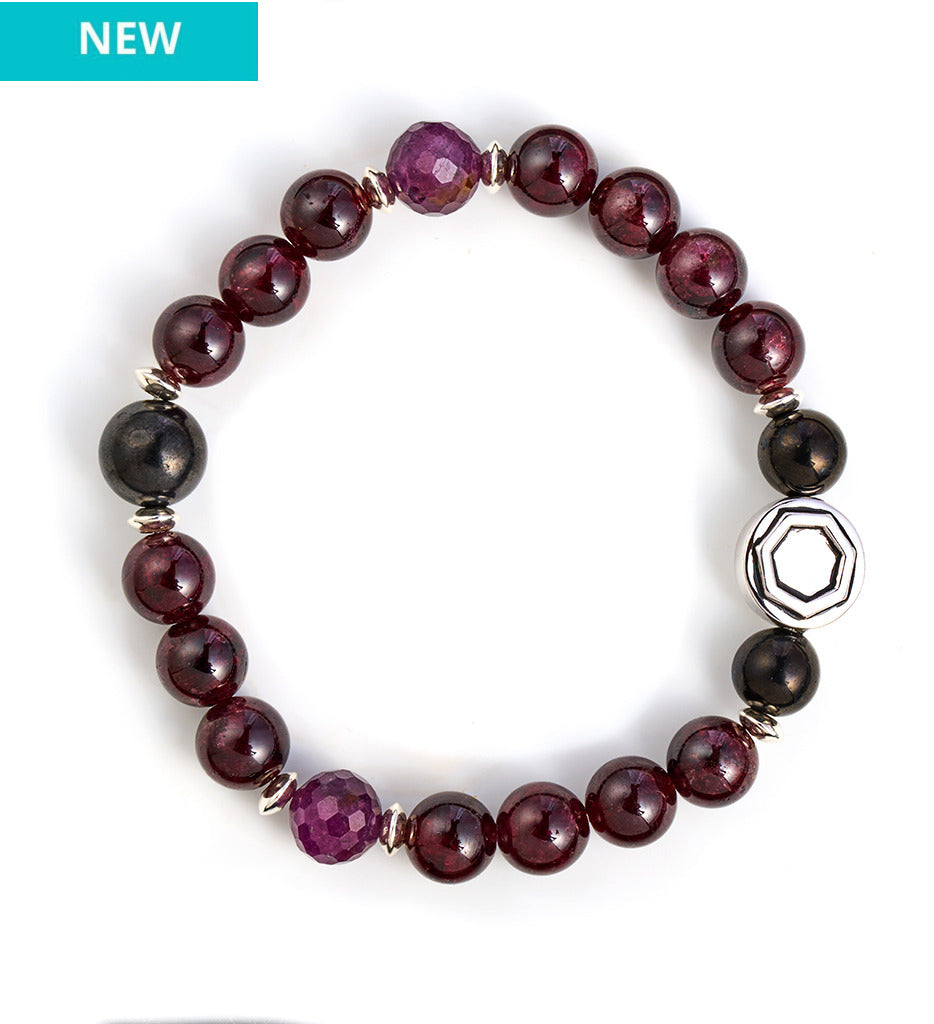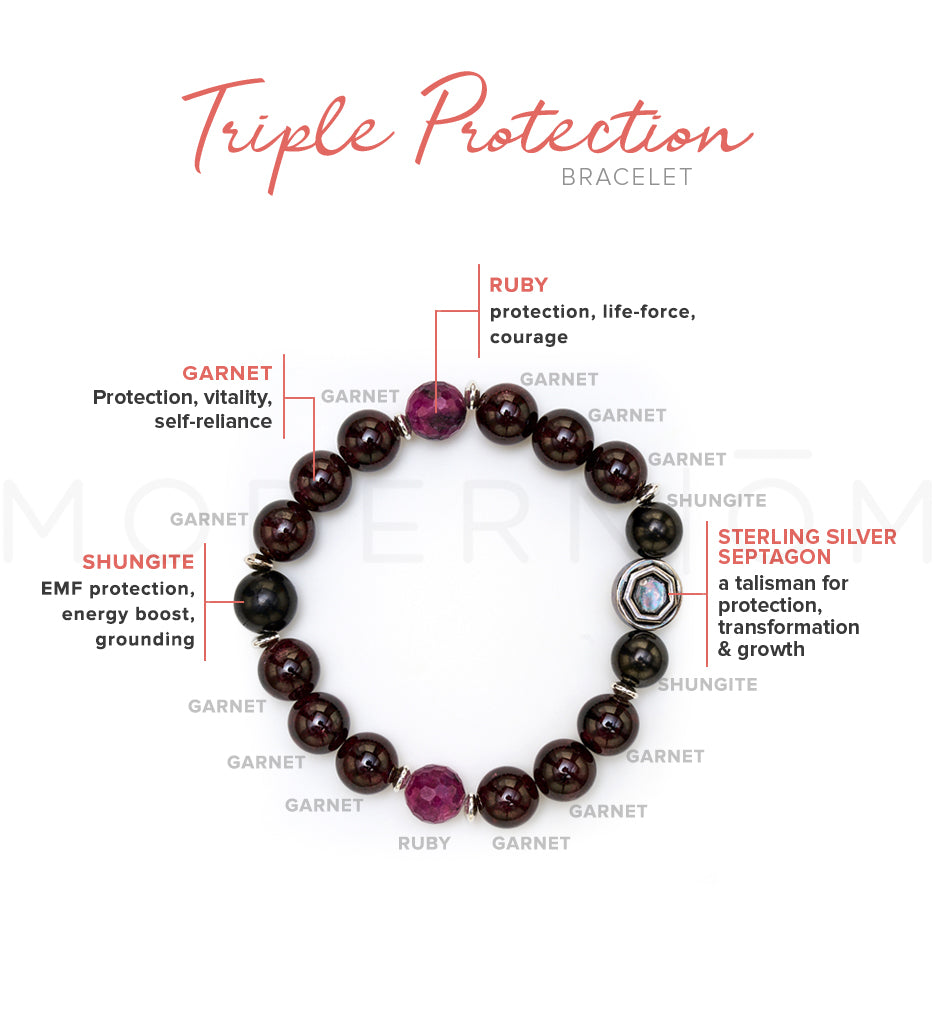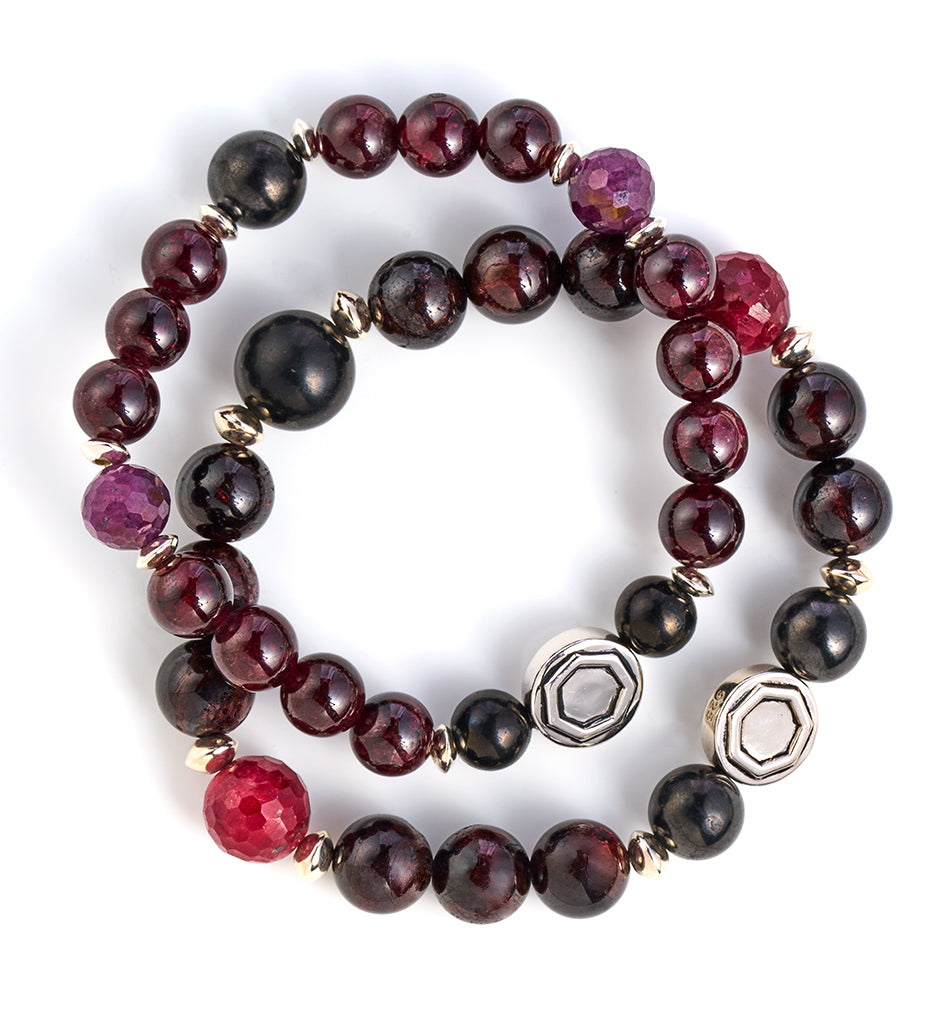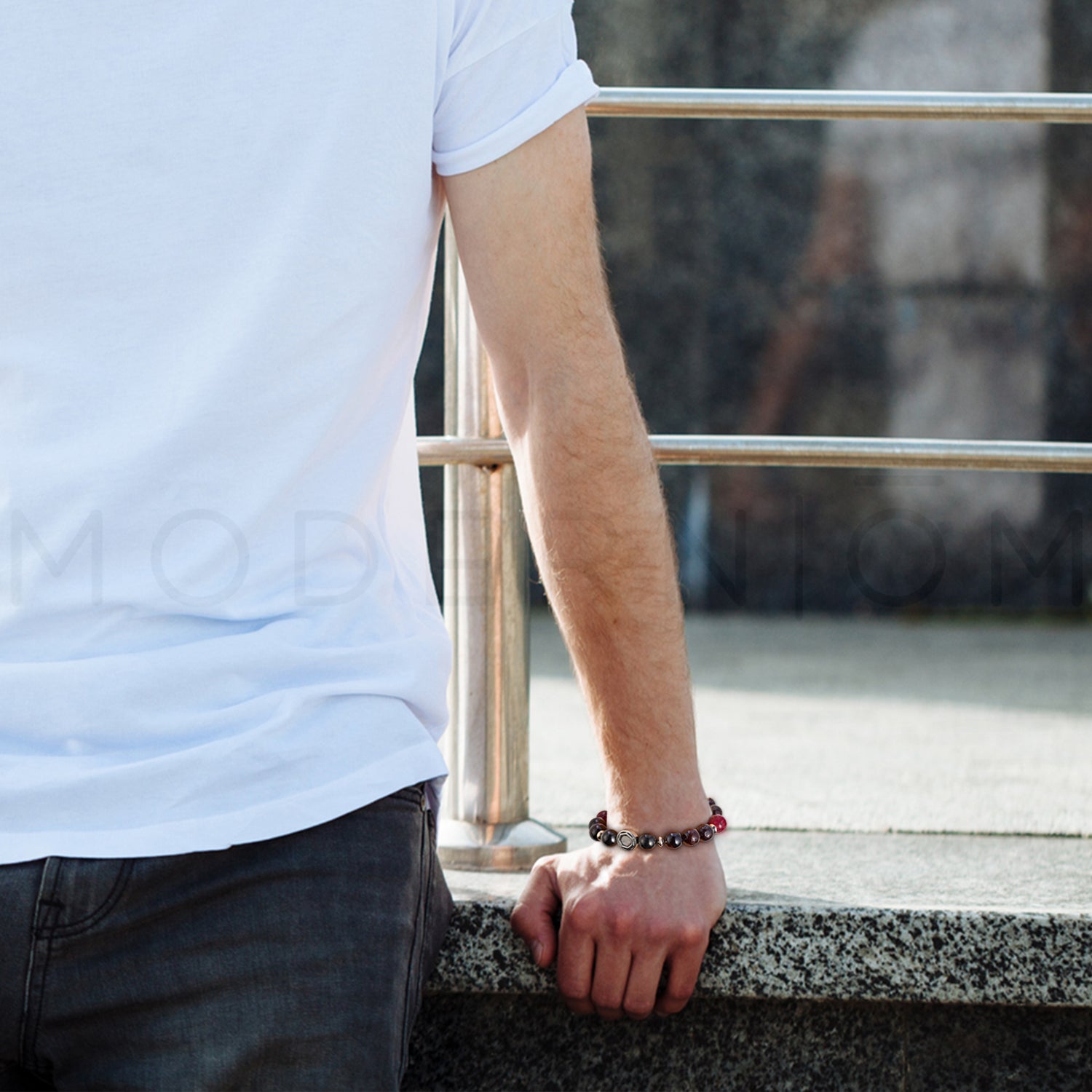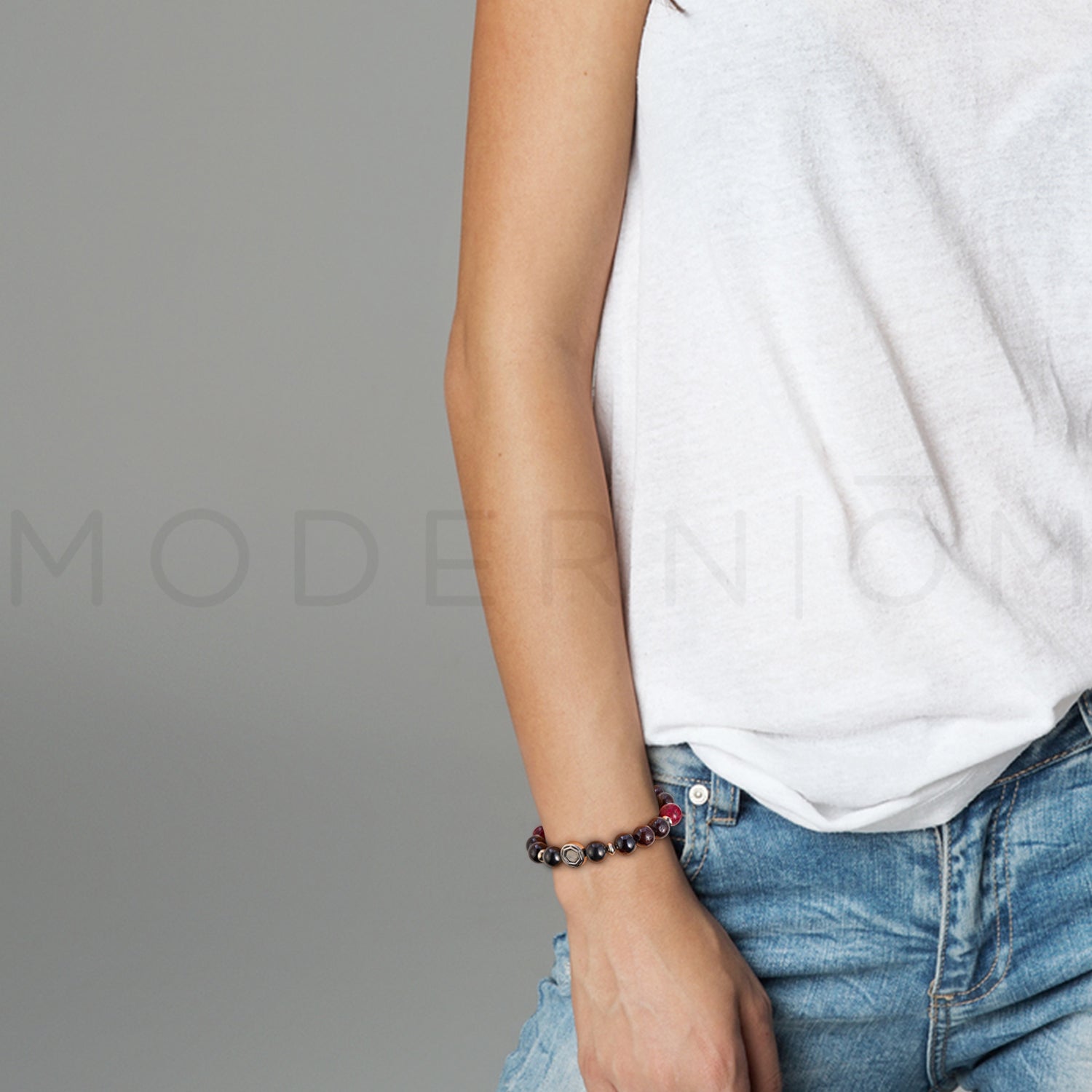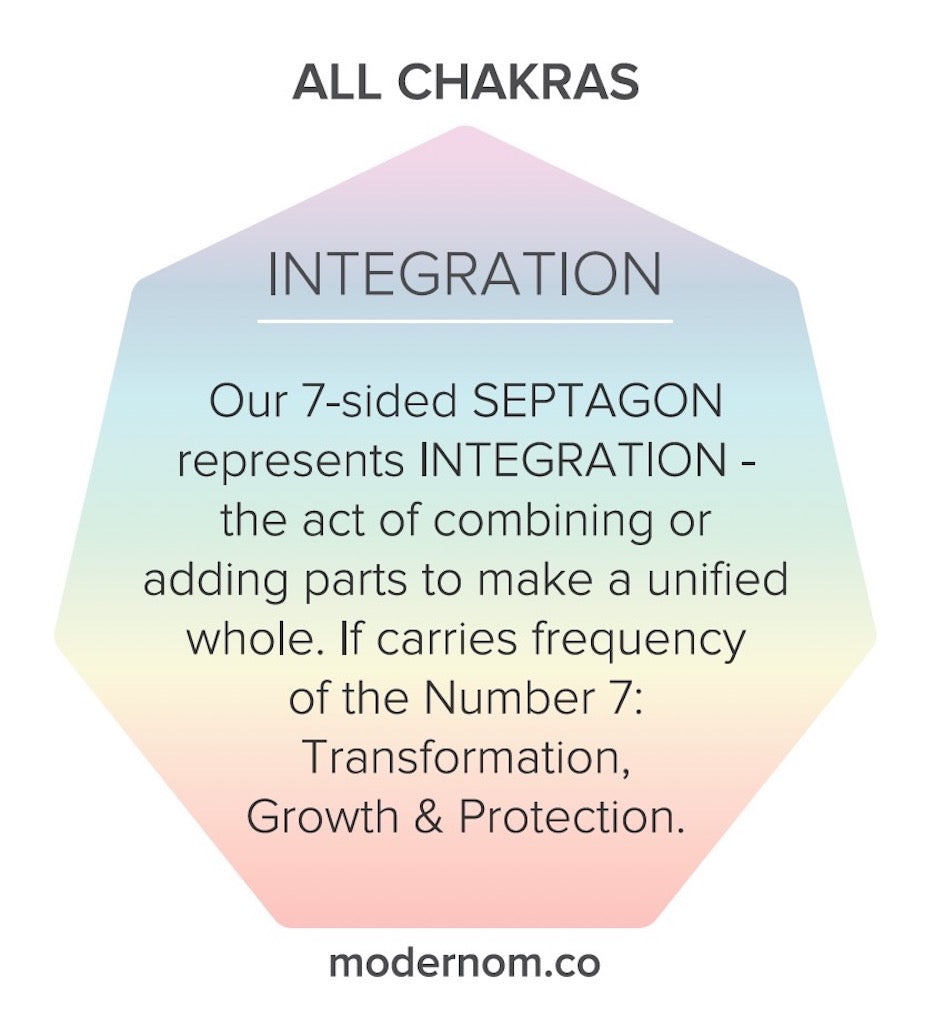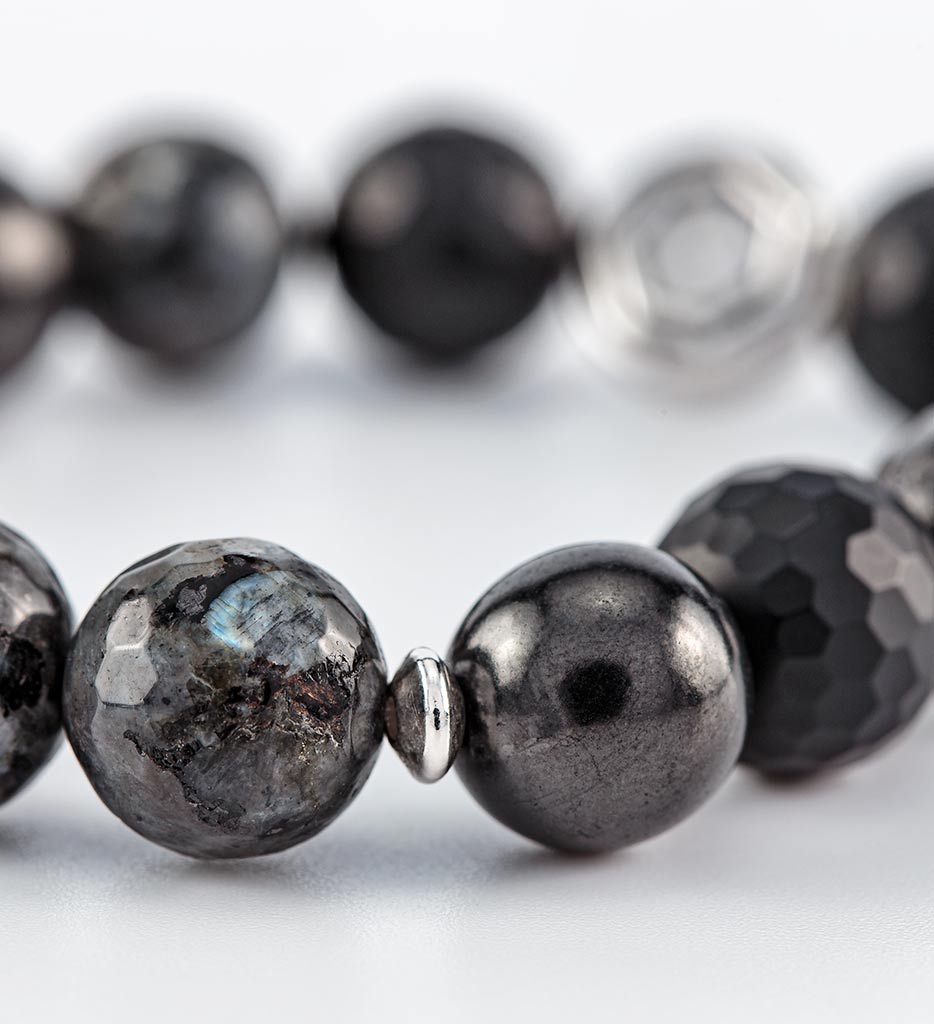 This bracelet made with Shungite, Garnet and Rubies, carries the very strong energies of the Root Chakra, and a gentle yet powerful energy of the Heart Chakra.

These three stones have one thing in common – all have been used for centuries for protection from negative energies. Ruby is also known as a stone of joy and courage amplifying the vitality of the wearer.
In addition to triple protection, the bracelet offers such 1st Chakra attributes as energy boost, resilience, and stamina. It will serve you well and will be a reminder of your  VITALITY, and your intention to be strong and healthy.
Our Sterling Silver Septagon bead will serve as your talisman.  It carries the strong frequencies of the Number 7 - transformation, growth & protection.
Choose between the 10mm or 8mm versions.
Learn more about SHUNGITE here, and about SHUNGITE's EMF properties here.
DETAILS
Available in:
10-11mm Shungite beads

9-10mm Garnet beads
10mm AAA Faceted Ruby beads
or:
8-9 mm Shungite beads

8mm Garnet beads
8mm AAA Faceted Ruby beads
plus:
Oxidized Sterling Silver ŌM bead & spacers
our Signature Gift Packaging
Includes corresponding materials cards
Hand-crafted in North Carolina U.S.A.
Small - up to 7.25"; Medium - up to 7.5"; Large - up to 8.0"
ENERGETIC PROPERTIES

Shungite - EMF protection, stress relief, energy boost
Garnet - protection, vitality, grounding, self-reliance

Ruby - vitality, life-force, courage, faithfulness

Sterling Silver - creativity, emotional intelligence, calmness, reflection
MATERIALS & AUTHENTICITY
Our jewelry is made with genuine and unaltered natural stones that may vary in colors. Some Shungite beads have mineral inclusions (light spots or reddish brown veins) which are primarily pyrite or iron oxide that naturally occurs in Shungite. They contribute to the beauty of each piece making it uniquely yours.

In its unprocessed state Shungite has a matte surface. On the Mohs Scale of Mineral Hardness it is between 3 & 4, making it quite a soft material. Shungite beads are polished to a light shine, with wear they tend to take on a matte appearance. This change does not affect its beneficial energetic properties on the body or the longevity of the beads.
We recommend that you remove your Shungite jewelry before showering, bathing or swimming – doing so will help extend the bead's gloss.
All our Shungite is sourced directly from Karelia, Russia and is tested for authenticity.
Jewelry Care: Wearing your jewelry when swimming or bathing might damage it. To clean, gently wipe the beads with a damp cloth and place them in the shade to dry.