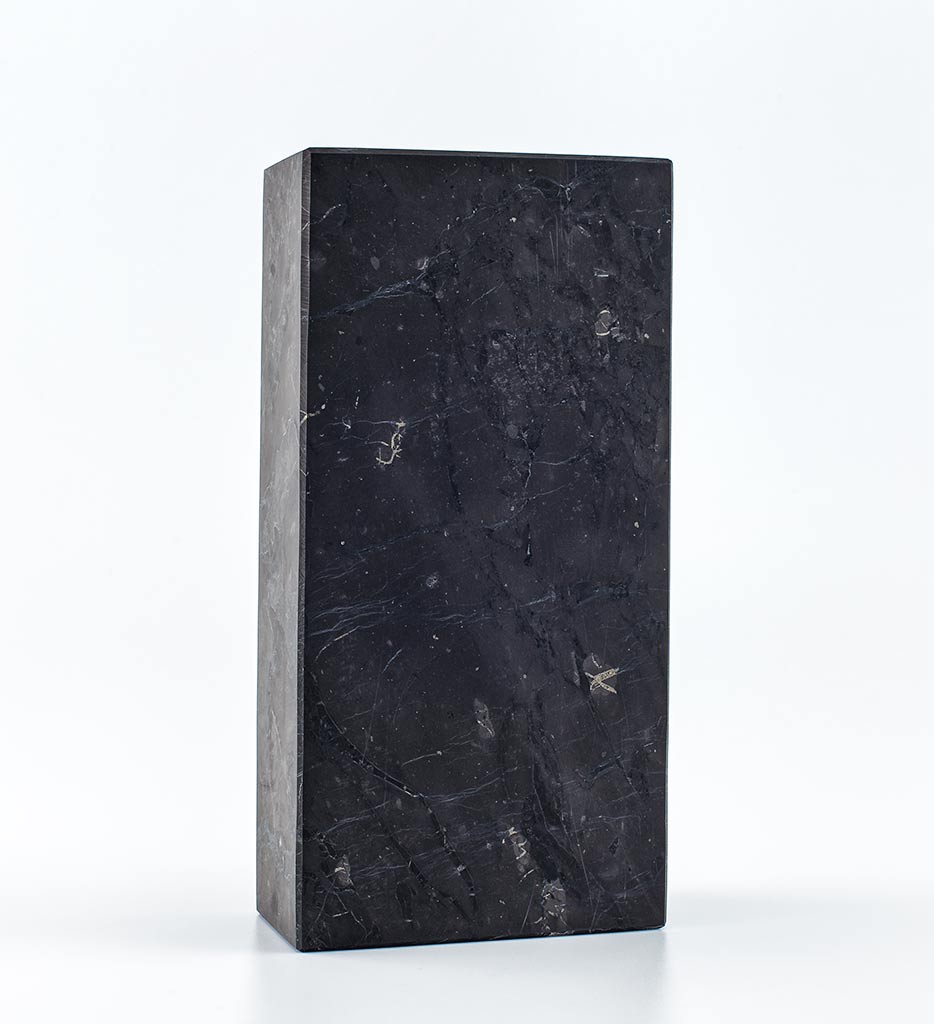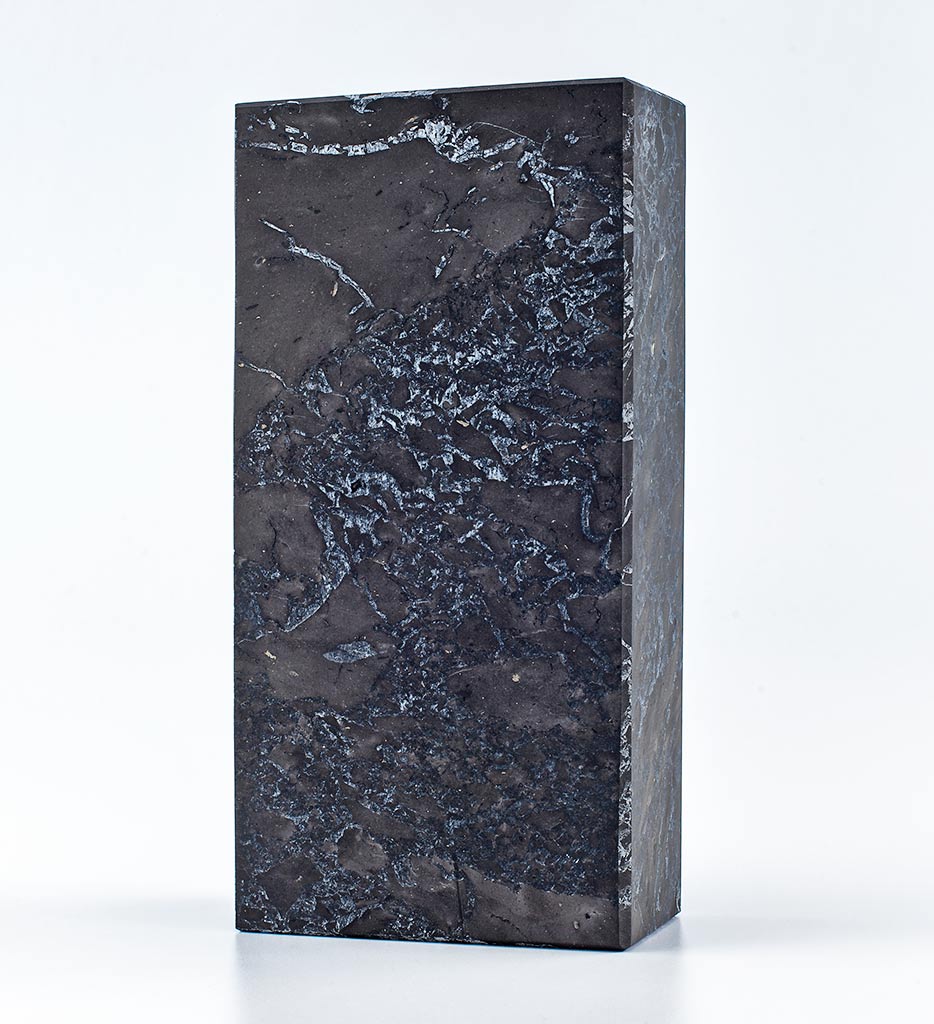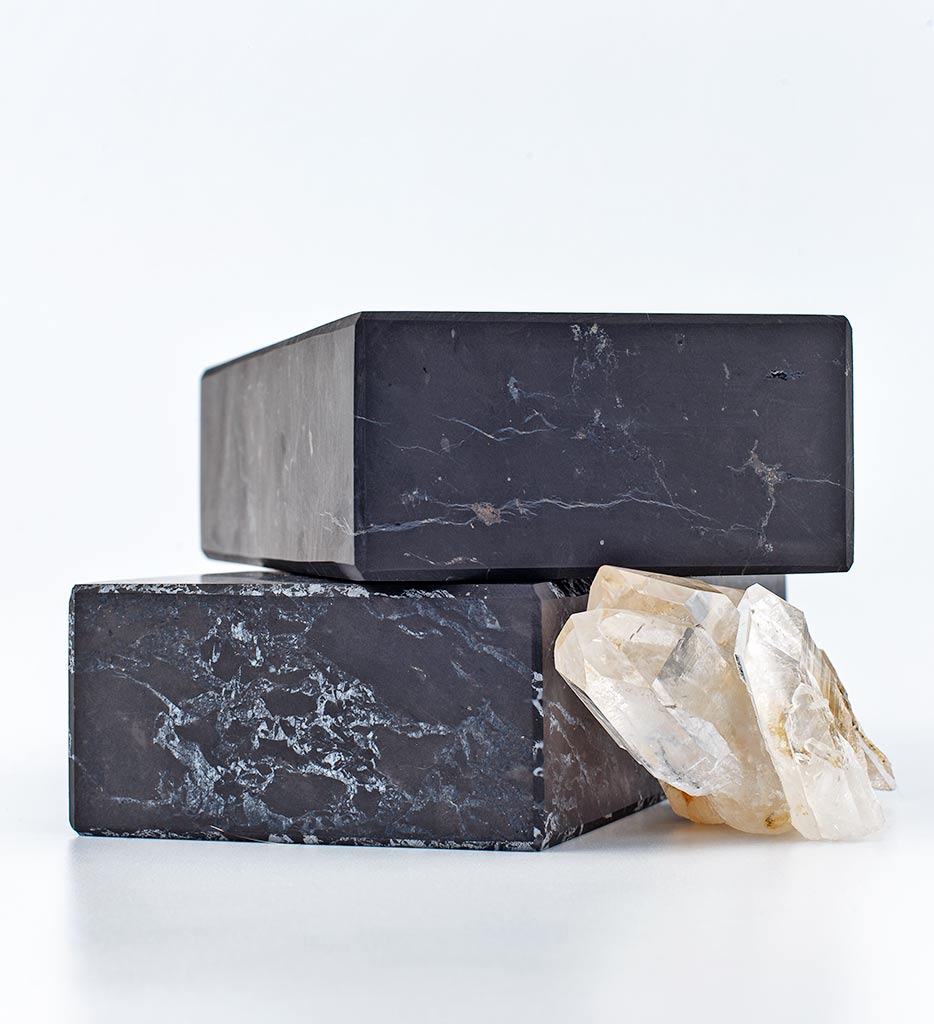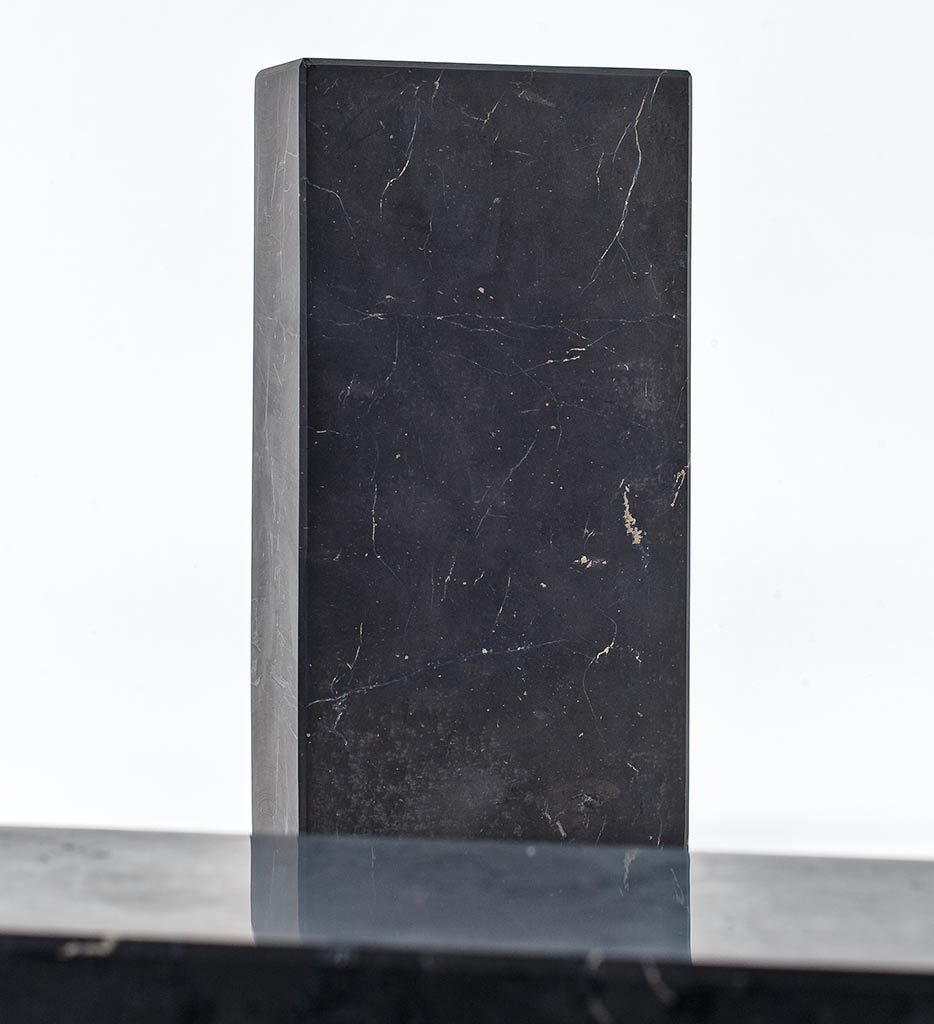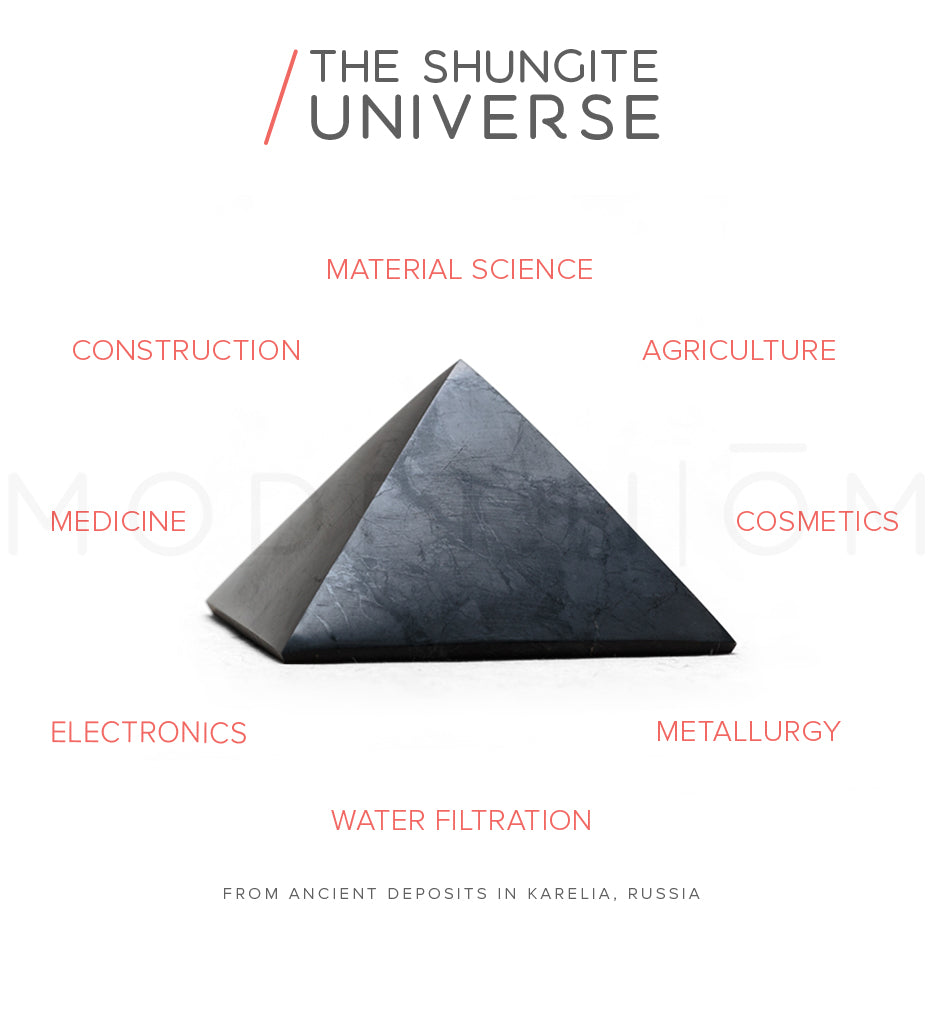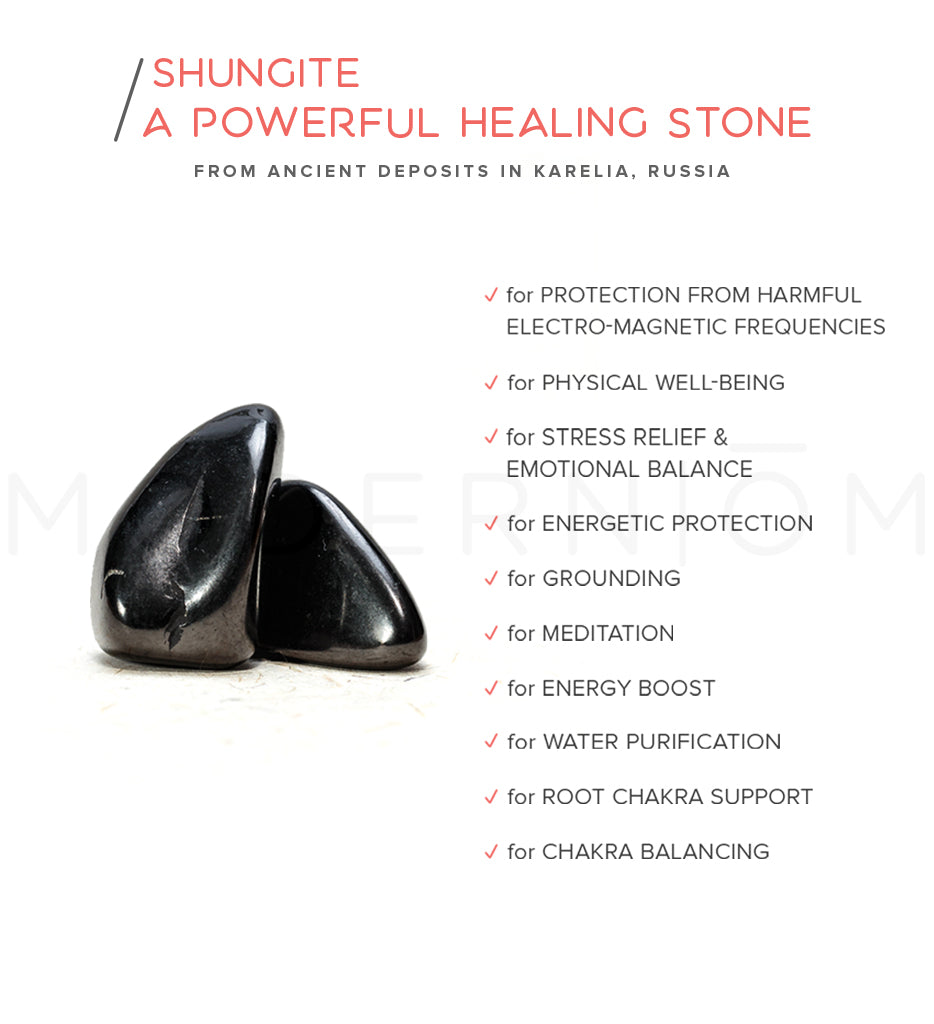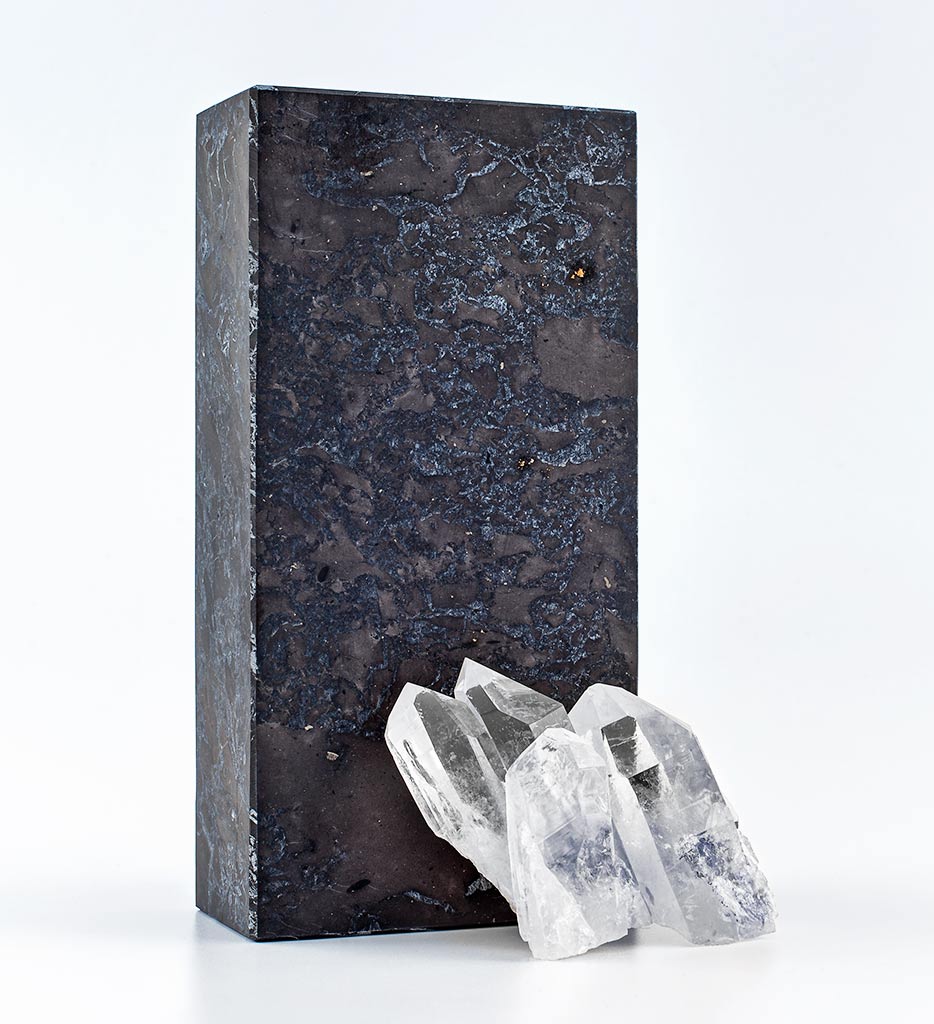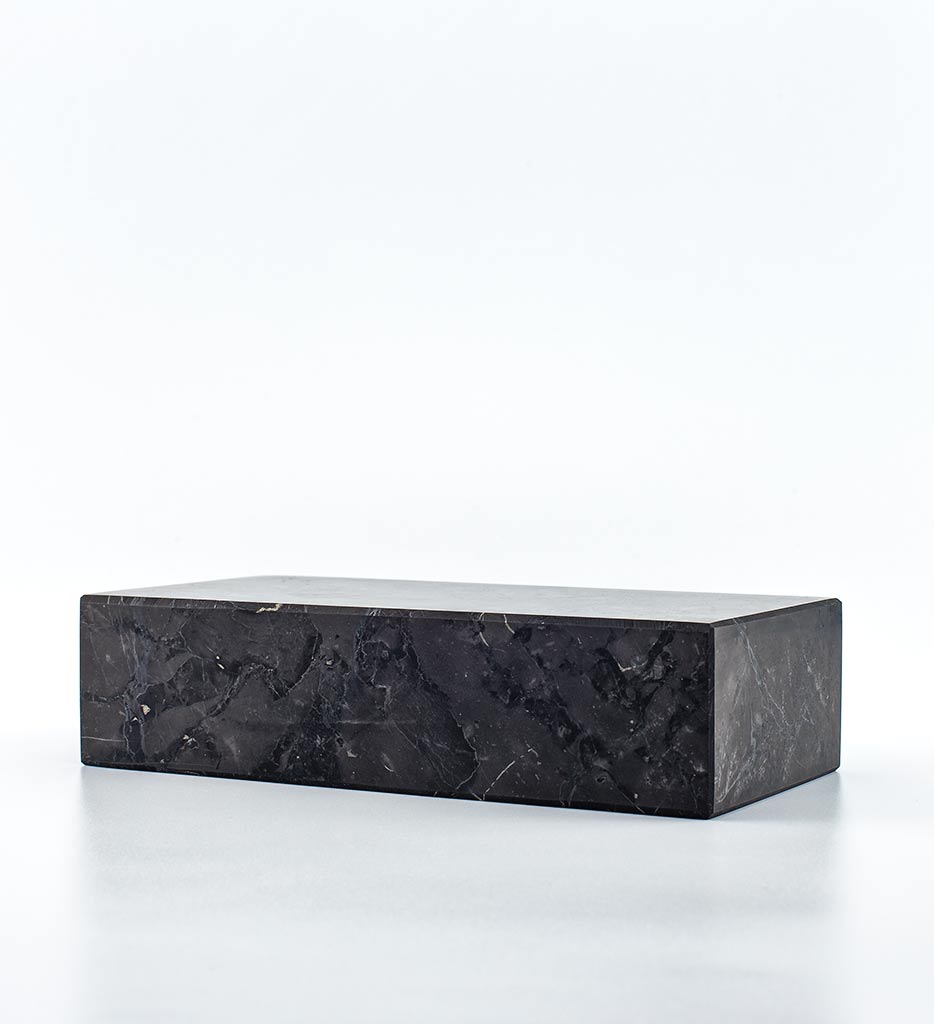 This unique Shungite object is a great way to decorate your space and protect it from harmful electro-magnetic radiation, as well as from other negative energies. Made out of a solid 5 pound block of unpolished Shungite, the Brick is a beautiful and functional addition to any space.
use it as a stand for your phone, i-pad and other electronic devices
great looking and unusual piece that accents any space while neutralizing EMFs
use as a "cleansing platform" for your crystals – just put them on top of the brick and leave them overnight
use as a pedestal for a small vase, for longer lasting flowers
Learn more about SHUNGITE here, and about SHUNGITE's EMF properties here.
PROPERTIES
Shungite is a natural mineral with scientifically tested abilities to purify water & air, and guard against harmful EMFs.  Considered to be a powerful 1st Chakra stone, it is  grounding and protective, helps to relieve stress, boost energy and balance body and mind.
Shungite objects often have naturally occurring mineral inclusions (light streaks, spots or veins) that are primarily pyrite or iron oxide. They create a beautiful pattern making each piece uniquely yours.
Shungite's complex chemical composition and carbon-based Fullerene internal structure are responsible for its amazing properties - the ability to purify water and to detoxify on the physical and subtle energy levels by absorbing toxic energies.
All our Shungite is sourced directly from Karelia, Russia and is tested for authenticity.
DIMENSIONS
20cm (7.87") x 10cm (3.94")x 5cm (1.97")

weight: 2.4 kg (5lbs 2oz)

AUTHENTICITY
This information is not intended to be a substitute for professional medical advice, diagnosis, or treatment.