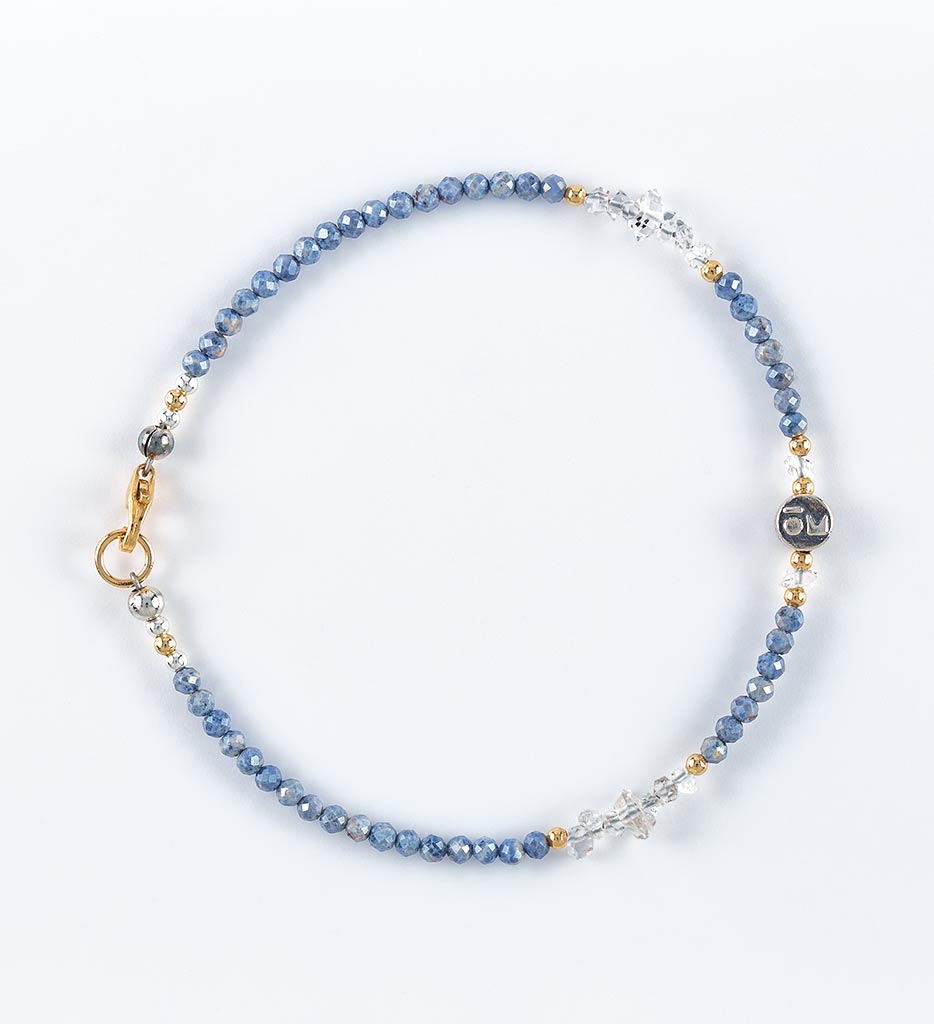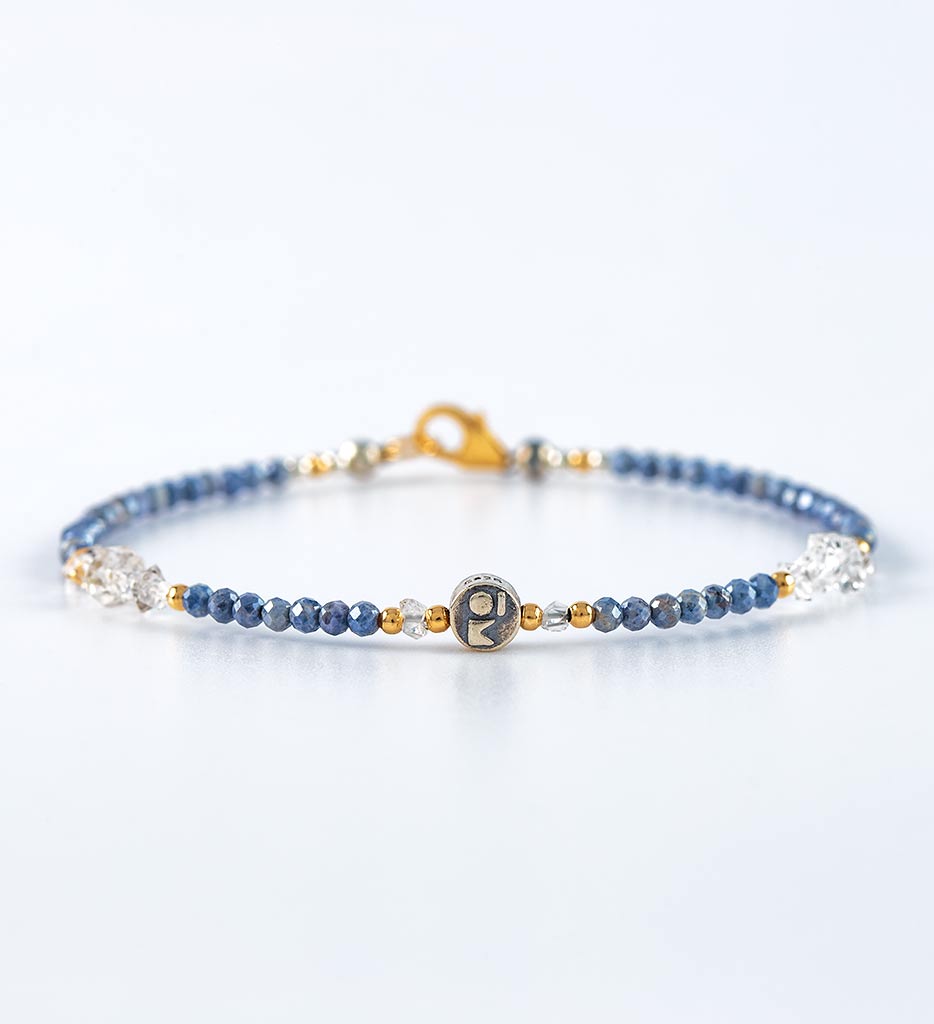 LIMITED EDITION

This bracelet carries the energy of the 5th Chakra, EXPRESSION, to remind you of your intention to be yourself and speak your truth.
DETAILS
2.5mm Faceted Blue Sapphire
Raw Herkimer stones, 3-4mm
Sterling Silver ŌM bead & spacers
14k Gold Fill
Hand-crafted in the U.S.A.
Comes in our Signature Gift Packaging
Includes corresponding materials cards
Small - up to 6.2"; Medium - up to 7.2"; Large - up to 7.75"
ENERGETIC PROPERTIES

Blue Sapphire - intuition, creative expression, patience, trust, balanced perspective
Herkimer Quartz - cleansing, balancing, protection
Sterling Silver - creativity, emotional intelligence, reflection
MATERIALS & AUTHENTICITY

Our jewelry is made with genuine and unaltered natural stones that may vary in colors.
All materials used in our jewelry are responsibly sourced.