Shungite DE-STRESS & ENJOY Pyramid Set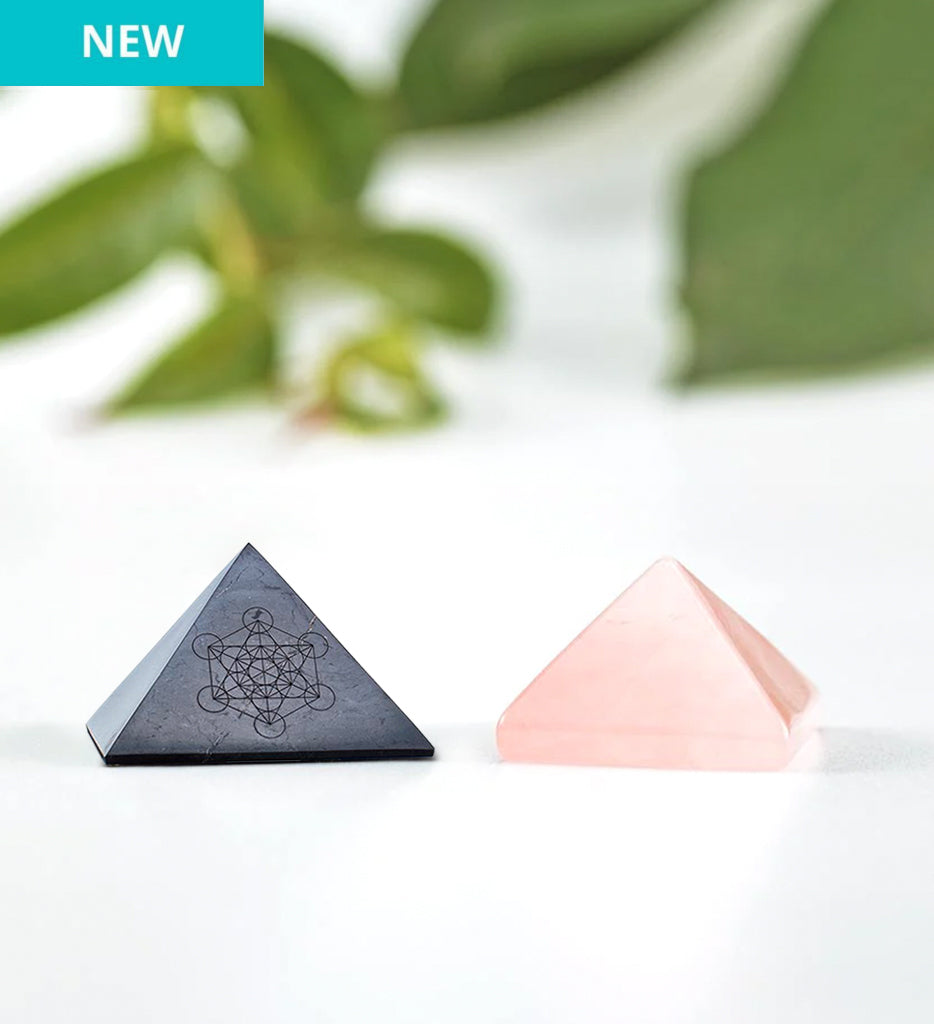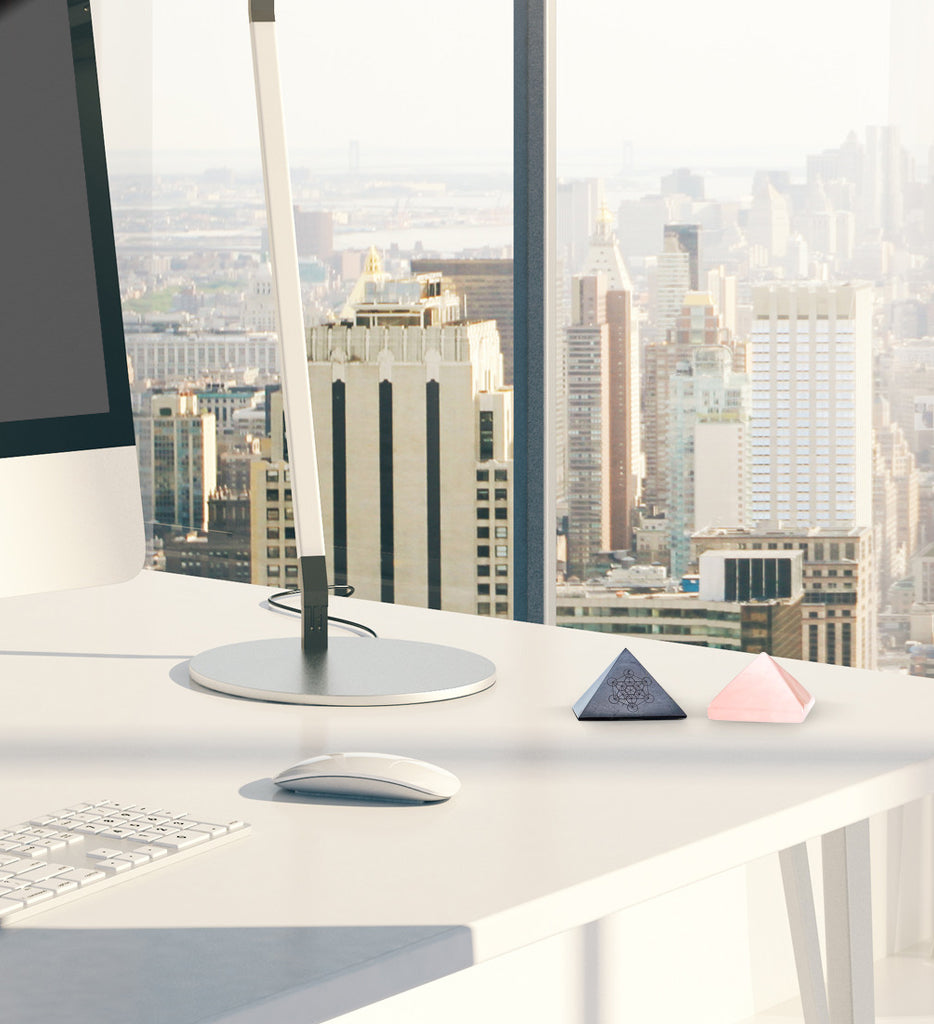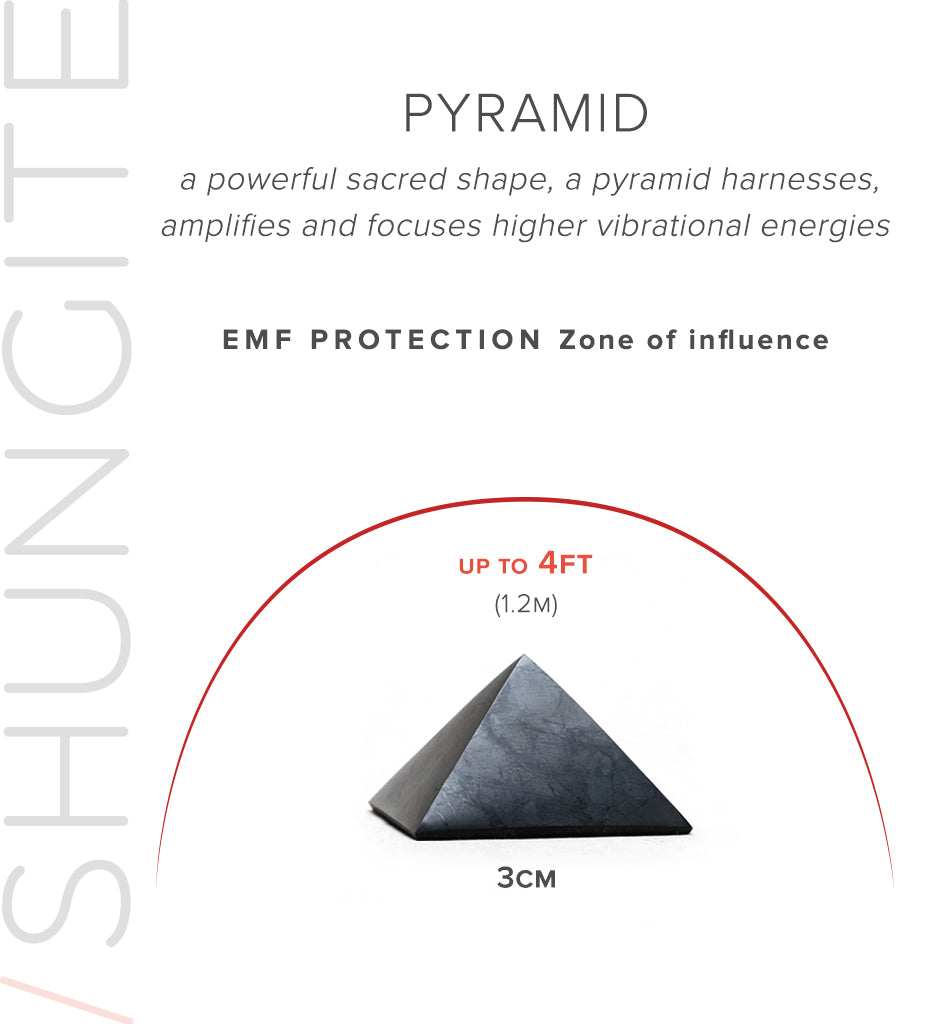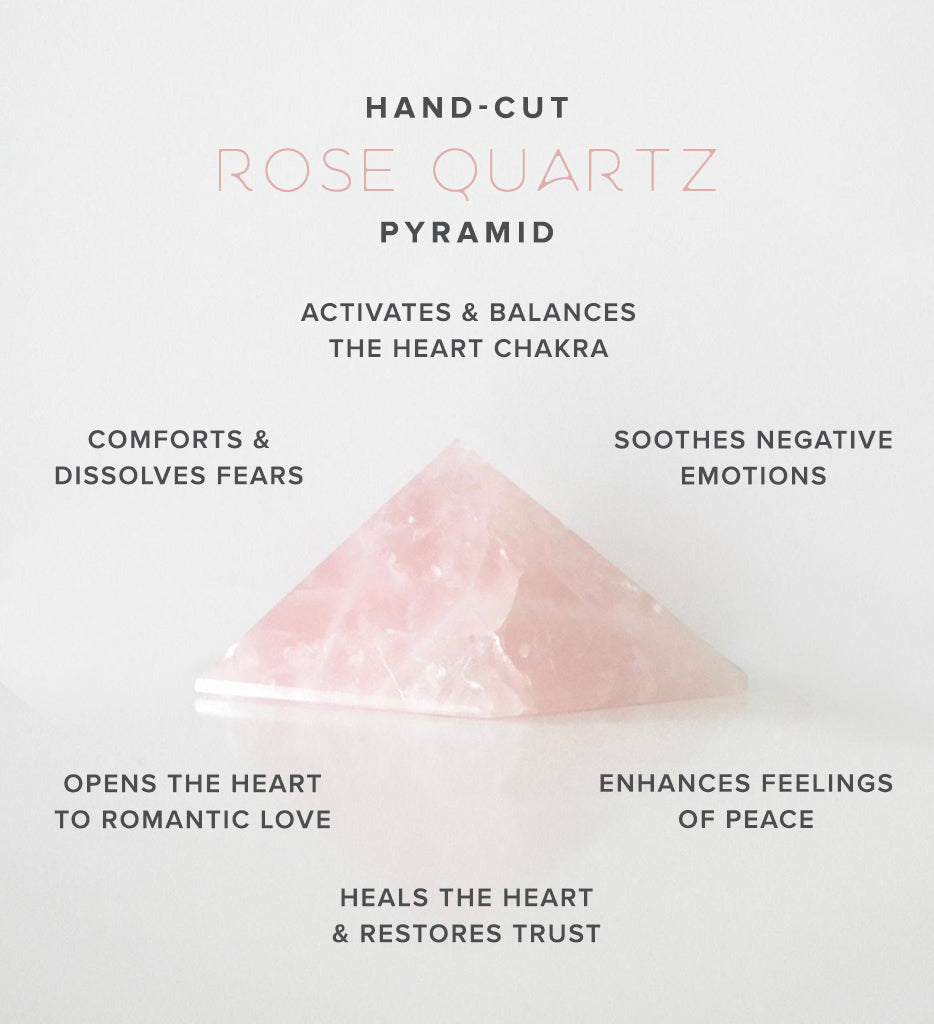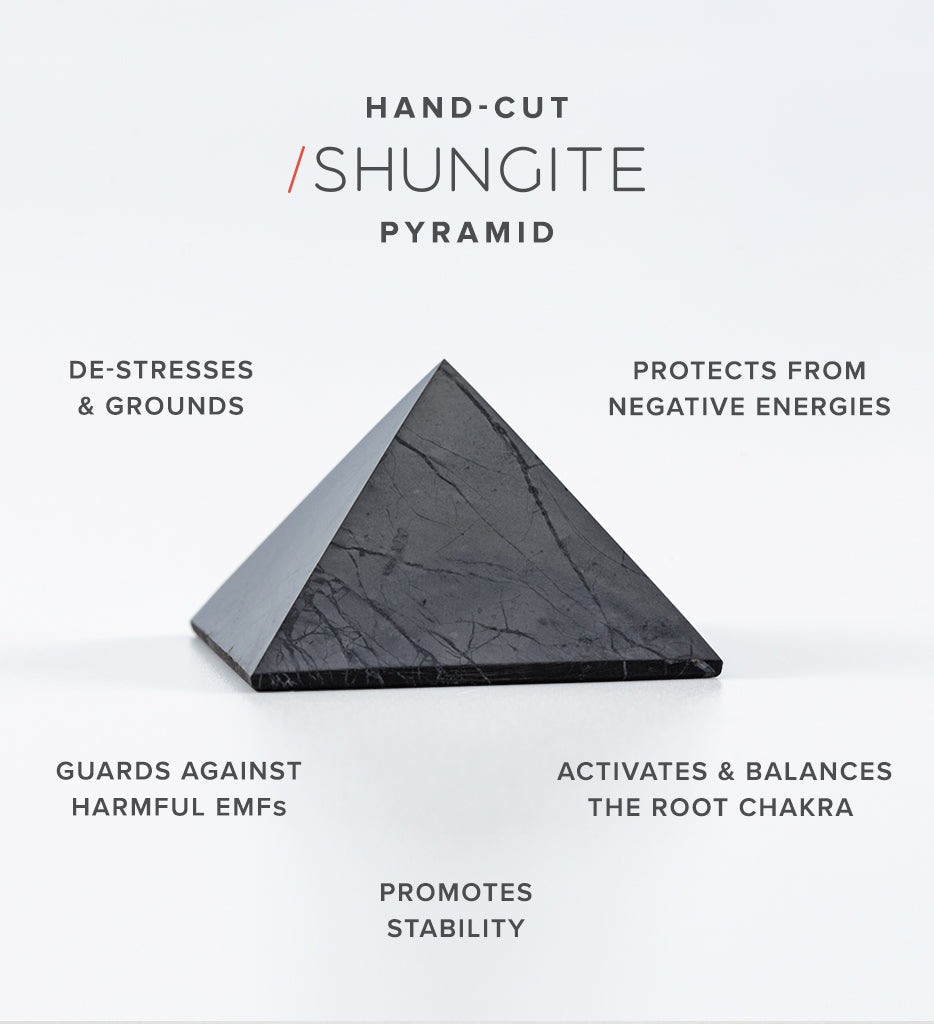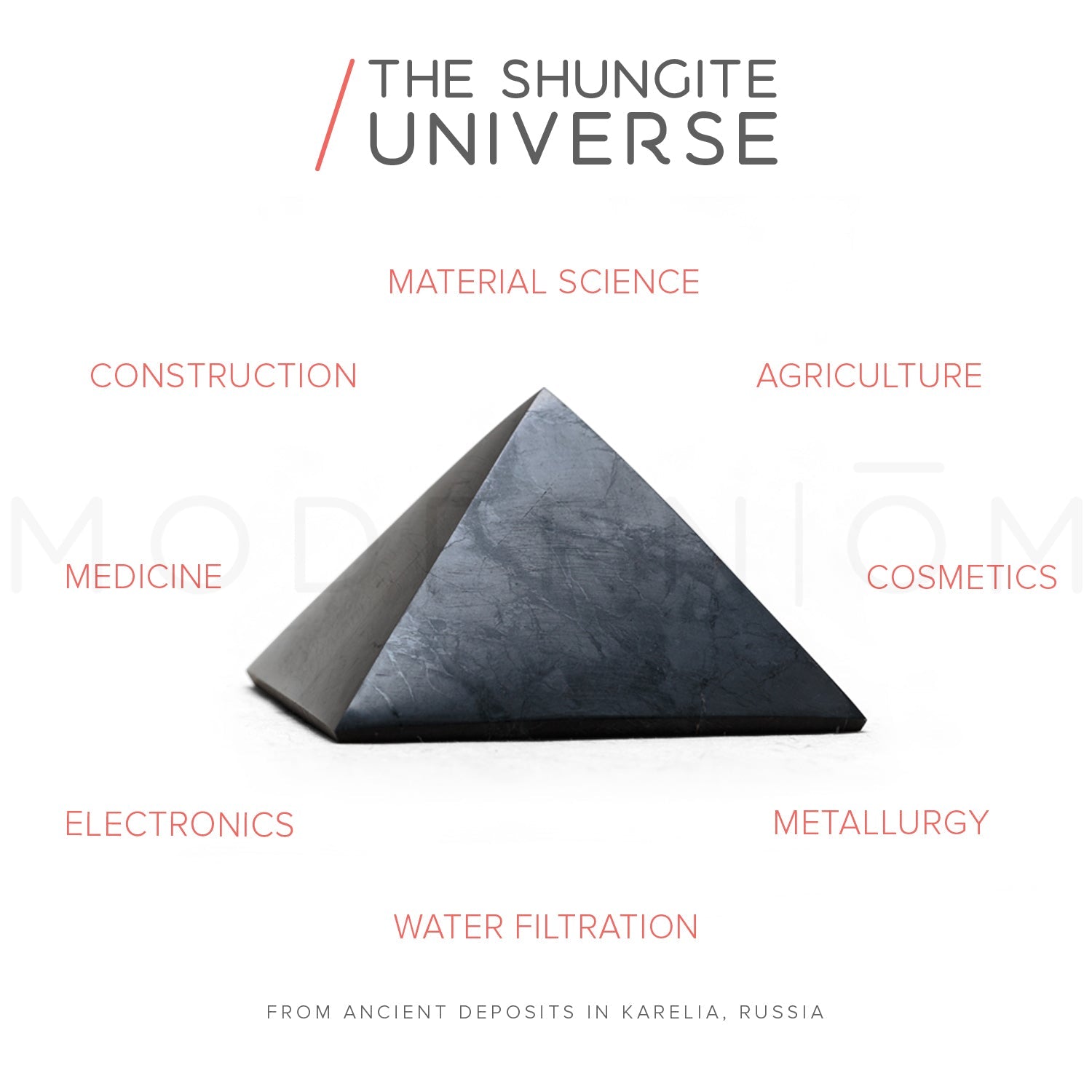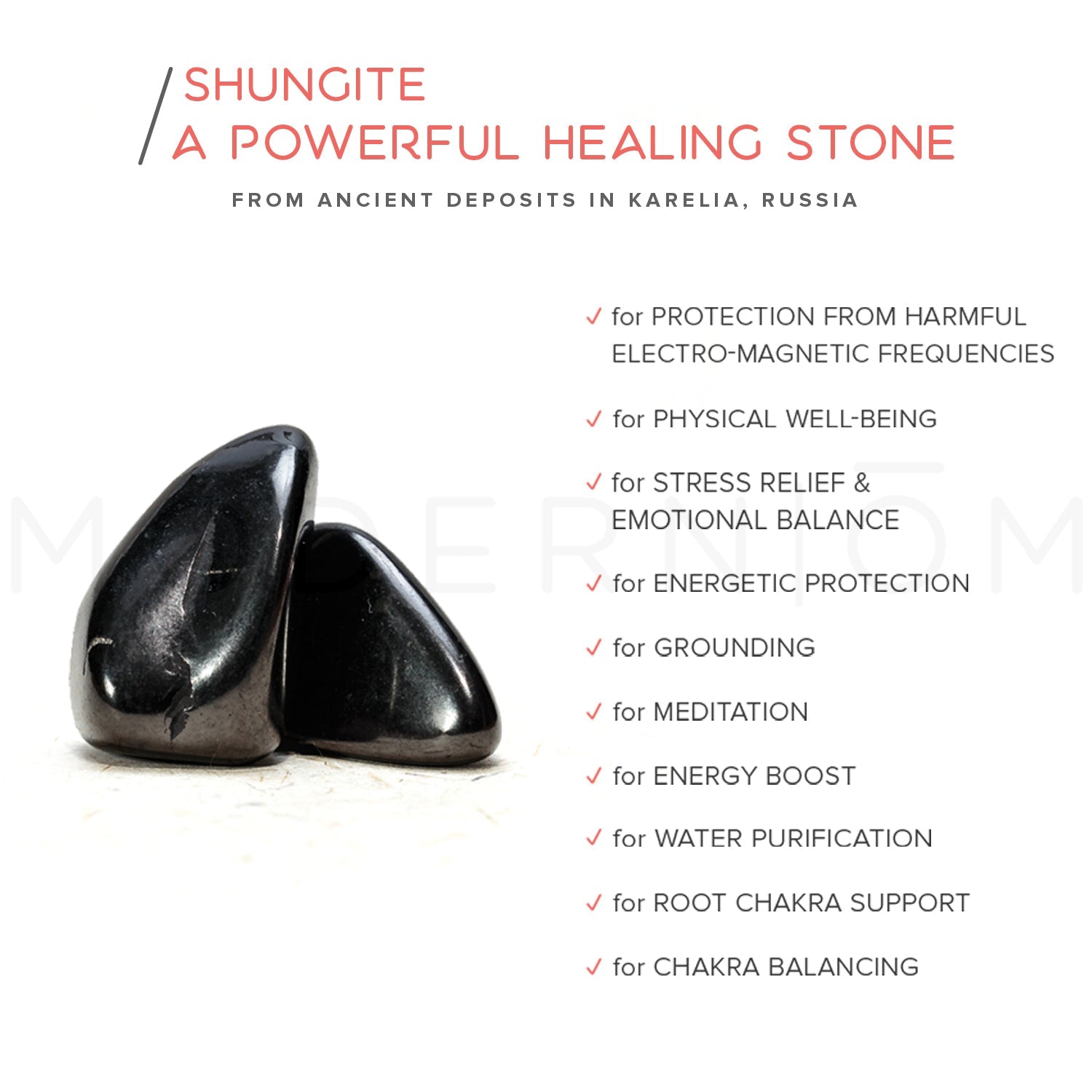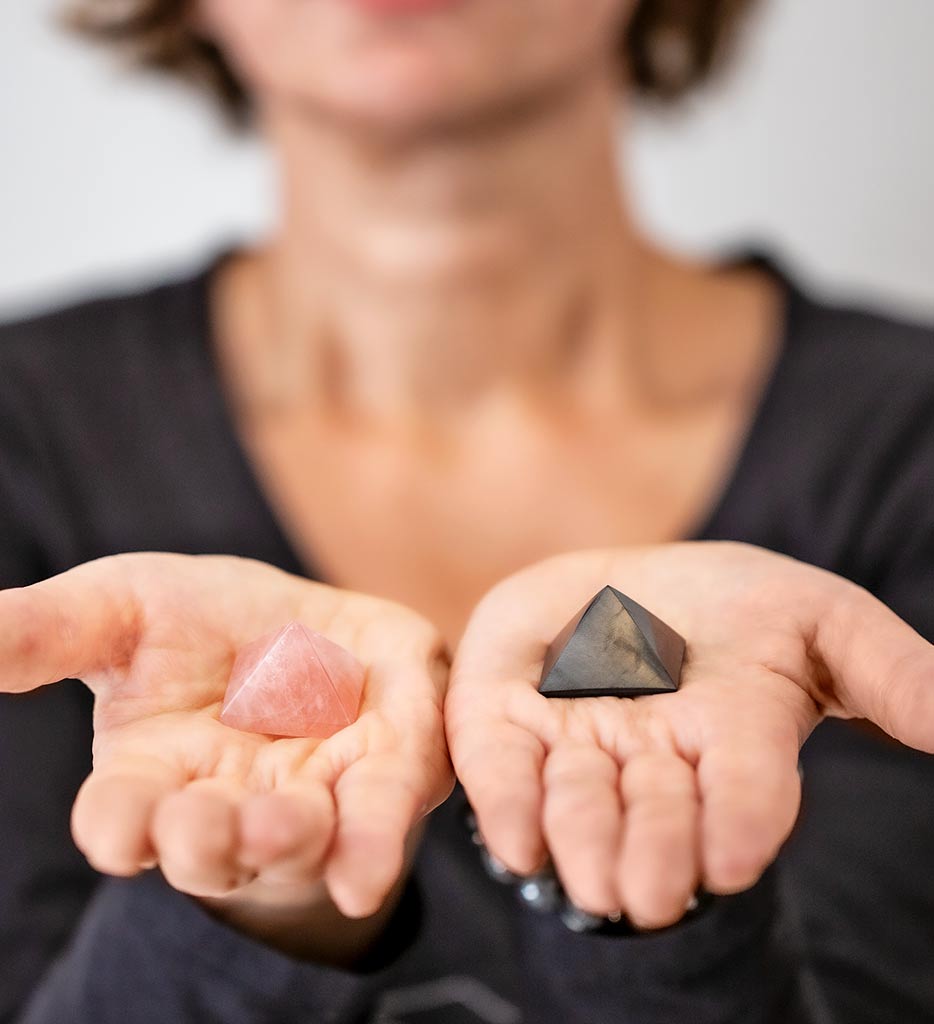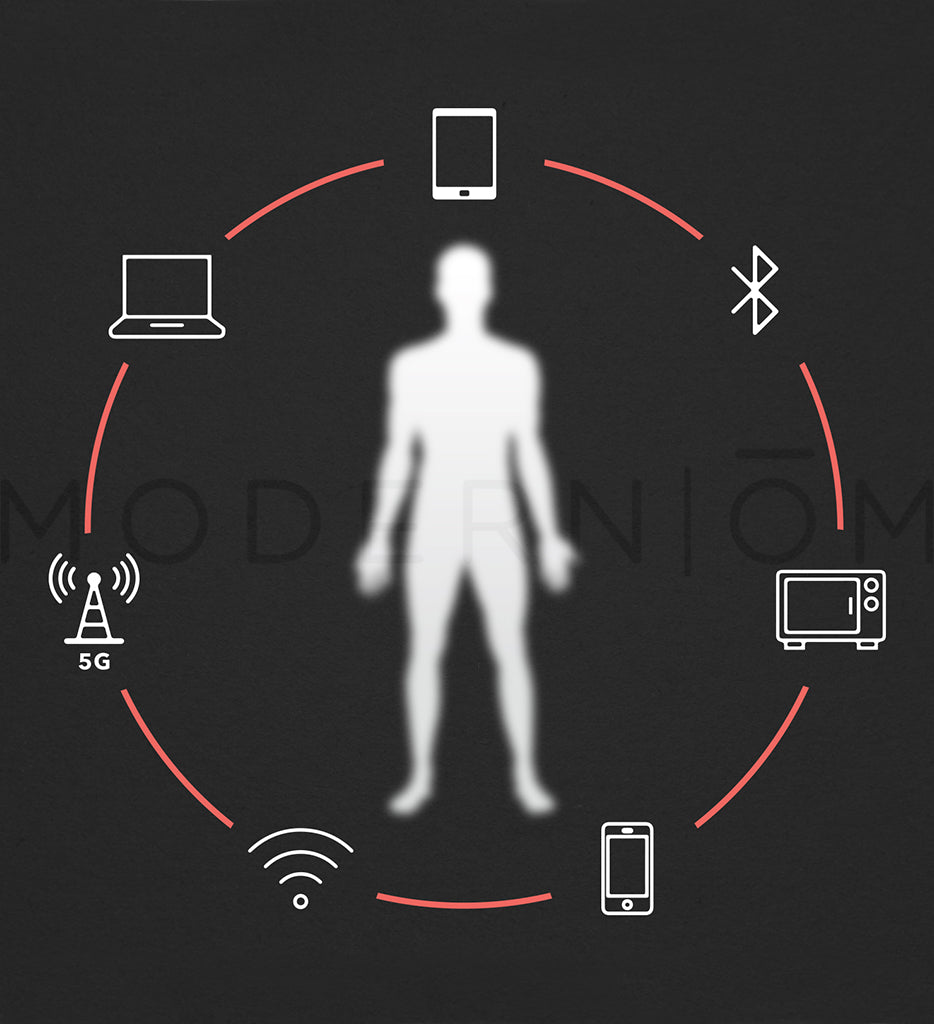 This versatile set includes two pyramids: protective Shungite and healing Rose Quartz.
Combining the powers of Shungite and Rose Quartz with the sacred geometry of a pyramid will help you to focus your intention on vitality, acceptance and compassion.
3cm Shungite pyramid protects from adverse effects of negative energies including EMF and spreads its healing properties over a 4ft distance, correcting energetic imbalances in the space around you.
Rose Quartz amplifies the intentions of happiness, love and joy.
Metatron's Cube, a sacred geometry symbol is a 2-dimensional image of the 3-dimensionality of space represents earth, air, water, fire, & spirit, the building blocks of the universe. It symbolizes the unity of the finite with the infinite and is often used in meditation to amplify energy flow and connect to balanced state within.

A fun fact - Metatron's Cube is also a holy glyph that was used in ancient cultures to ward off demons and negative spirits.
All pyramids are hand-cut, each one is unique and can slightly vary in size, natural color and pattern.
Learn more about SHUNGITE here, and about SHUNGITE's EMF properties here.
DETAILS
Hand-Cut Shungite pyramid, approx. 2.5-3.0cm

Hand-Cut Rose quartz pyramid, approx. 2.5-3.0cm

Comes in our Signature Gift Packaging
Includes corresponding materials cards
ENERGETIC PROPERTIES

SHUNGITE:
grounds and protects from negative energies
promotes cells rejuvenation
restructures water, kills pathogenic bacteria, absorbs various organic and inorganic substances and heavy metals
guards against harmful electromagnetic radiation across a broad frequency range
balances and activates the lower Chakras
ROSE QUARTZ:
soothes negative emotions
dissolves fears, comforts & nourishes
enhances feelings of peace and compassion
helps to amplify romantic love
heals the heart and restores trust
balances and activates the 4th Chakra
This information is not intended to be a substitute for professional medical advice, diagnosis, or treatment.
AUTHENTICITY
Shungite stone may have mineral inclusions (light streaks, spots or veins) that are primarily pyrite or iron oxide that naturally occurs in Shungite, making each piece uniquely beautiful.

All our Shungite is sourced directly from Karelia, Russia and is tested for authenticity.