Shungite SPHERE Limited Edition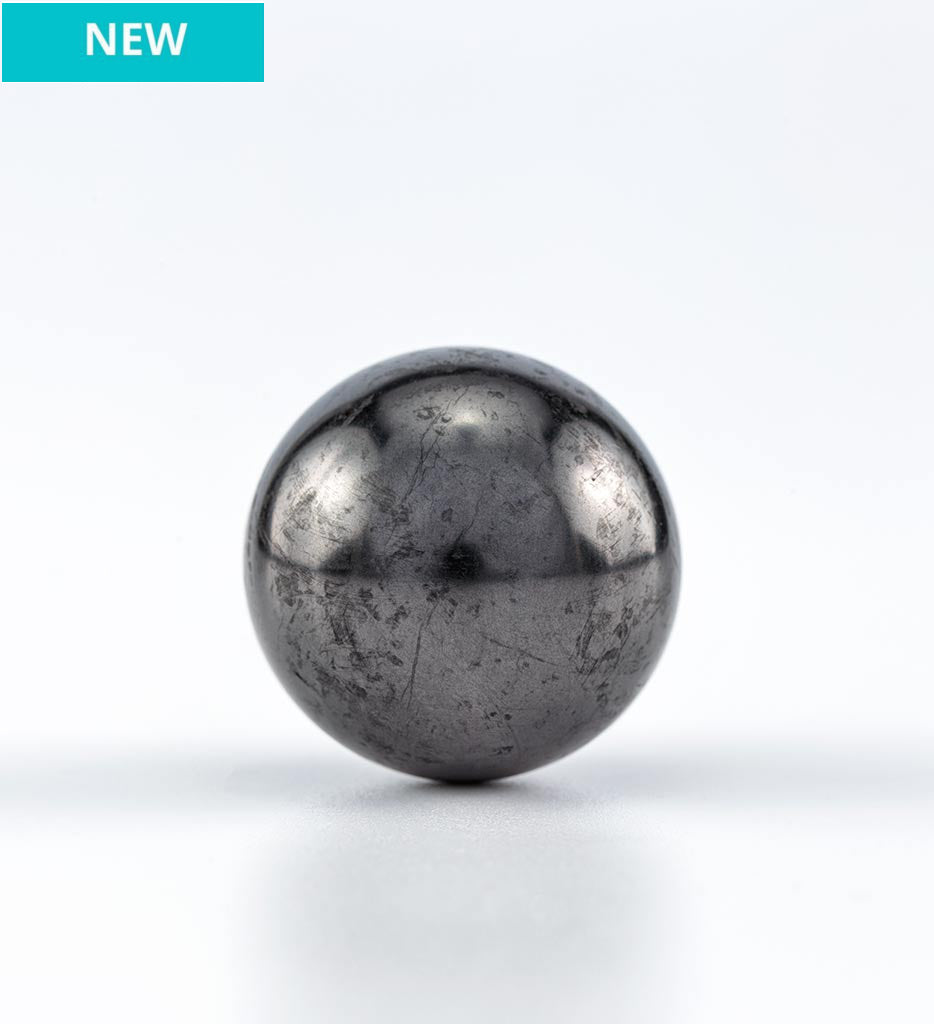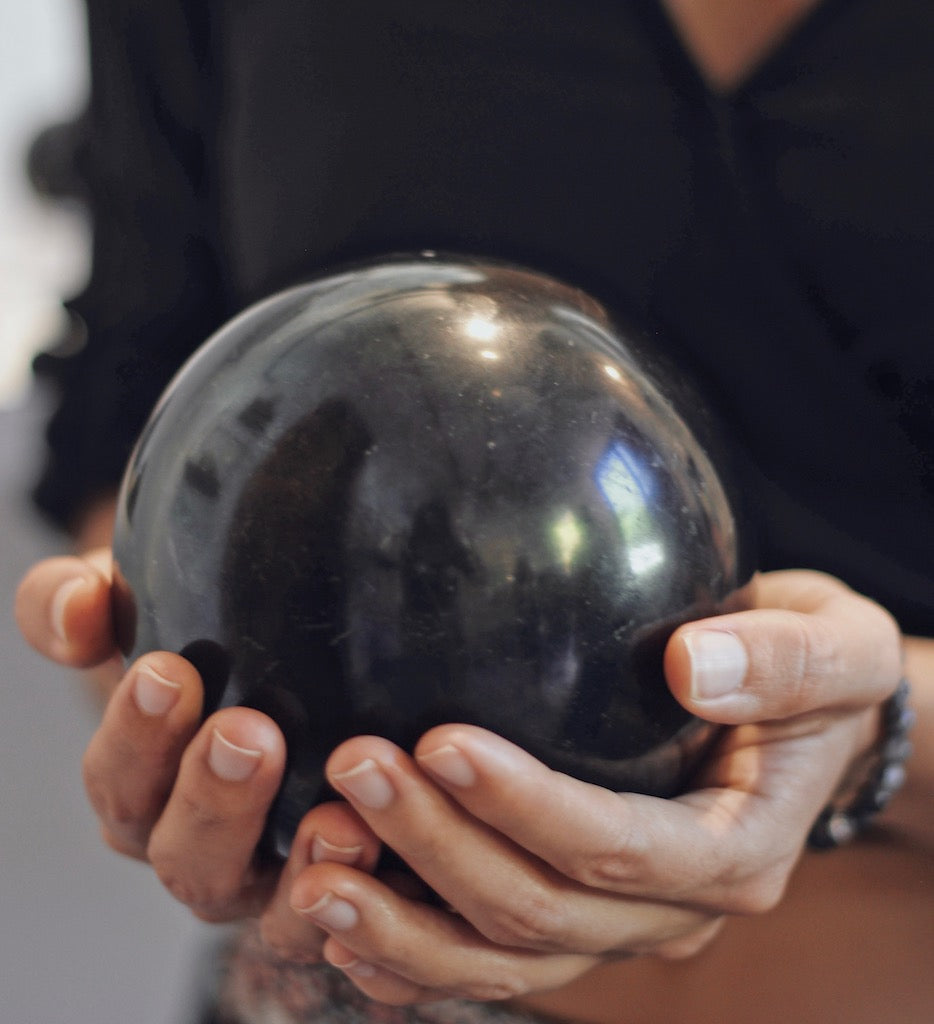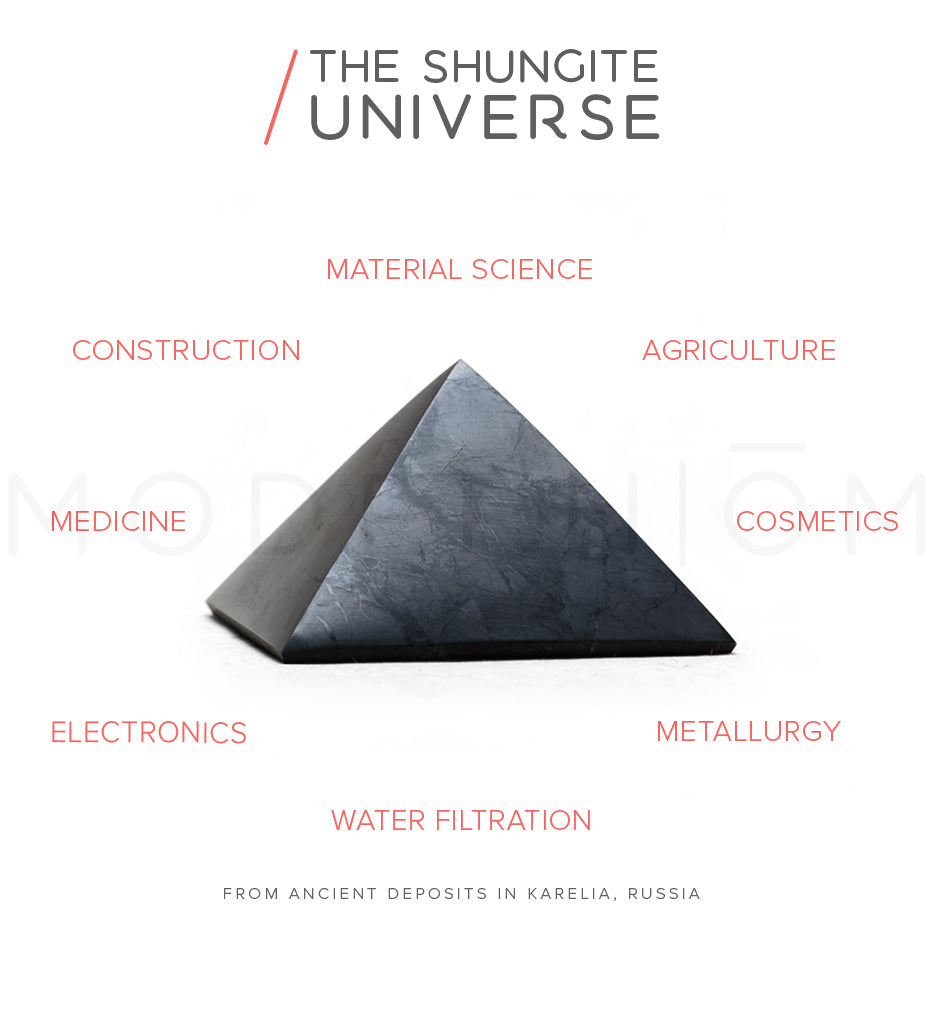 These large size spheres are rare hand made objects that are hard to come by. They carry powerful energies of grounding, relaxation and harmony, amplify vital field and offer a strong protection from EMF and other types of negative energies.
The spherical shape has a harmonizing effect on our energetic body which adds to healing and restorative properties of these amazing objects.
Large Shungite spheres are ideal for therapeutic environments, big spaces and heavily polluted areas.
How do you know you need one? Much depends on the presence of electrical appliances in the room that you wish to protect.  We recommend using the size of 12 cm and higher in rooms where 3 or more electronic devices, such as a TV, computer, router, etc. , are present.

Other important factors to consider are whether your space is located near high voltage lines, cell phone towers, or maybe on or close to geopathogenic zones (places of faults of the earth's crust).
Each sphere comes with a clear crystal display stand.
note:
These spheres are heavy! Price includes standard UPS shipping to US destinations and is not discountable.

See "Sizes" for the effective influence radius
Learn more about SHUNGITE here, and about SHUNGITE's EMF properties here.
SIZES & RANGES OF INFLUENCE

12cm Sphere
Size -  approx. 4.7"  

Weight - approx. 4.8" lb

Range of influence -  up to 52 ft (16 m) 
15cm Sphere
Size -  approx. 6.0"  

Weight - approx. 9.9 lb

Range of influence -  up to 65 ft (20 m) 
20cm Sphere
Size -  approx. 7.9"  

Weight - approx. 25.3 lb

Range of influence -  up to 195 ft (60 m) 
PROPERTIES
Shungite may have mineral inclusions (light streaks, spots or veins) that are primarily pyrite (golden color) or/and quartzite (whitish color) that naturally occur in Shungite.
It is a natural mineral with scientifically tested abilities to purify water & air, and guard against harmful EMFs.  Considered to be a powerful 1st Chakra stone, it is  grounding and protective, helps to relieve stress, boost energy and balance body and mind.
Shungite's complex chemical composition and carbon-based Fullerene internal structure are responsible for its amazing properties - the ability to purify water and to detoxify on the physical and subtle energy levels by absorbing toxic energies.
Because of its high carbon content your new Shungite piece may shed some black residue on skin, clothing or other surfaces. This is normal and harmless. The residue can easily be washed off most surfaces. Wiping the object with a soft damp cloth will remove any loose carbon dust and minimize this effect.
All our Shungite is sourced directly from Karelia, Russia and is tested for authenticity.
This information is not intended to be a substitute for professional medical advice, diagnosis, or treatment.
AUTHENTICITY