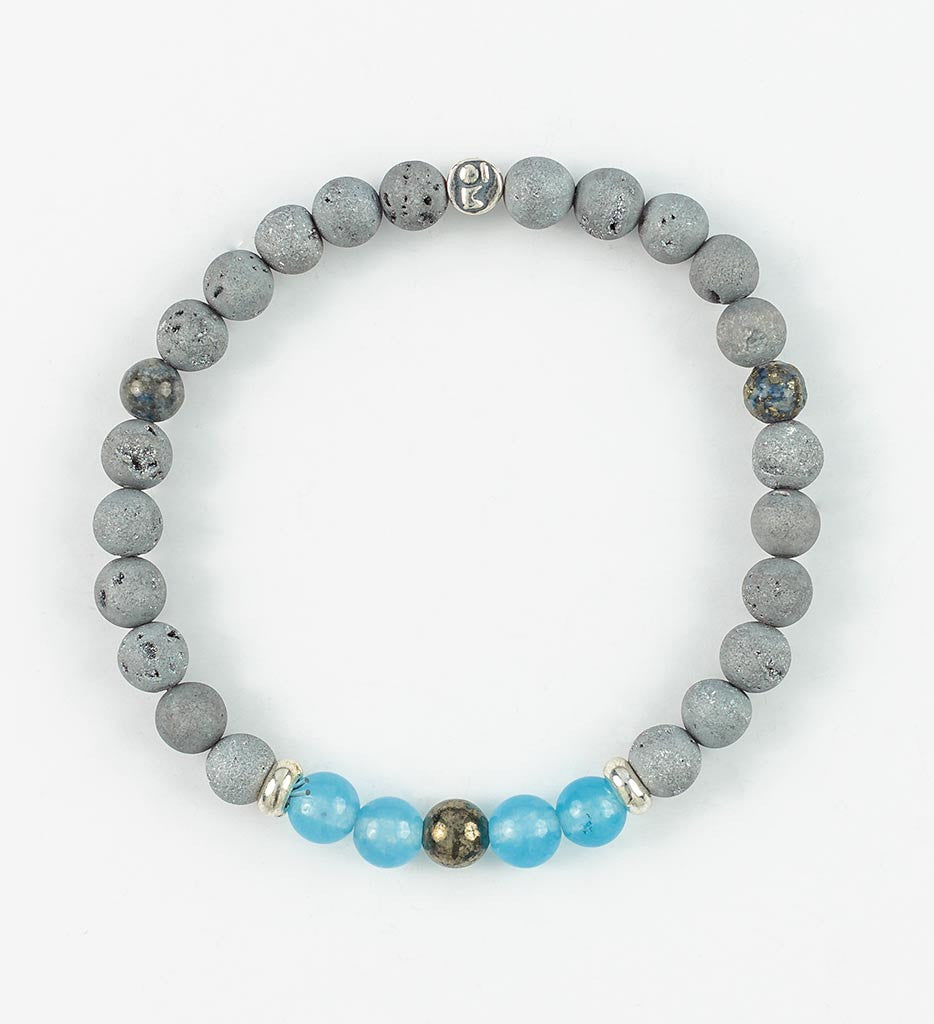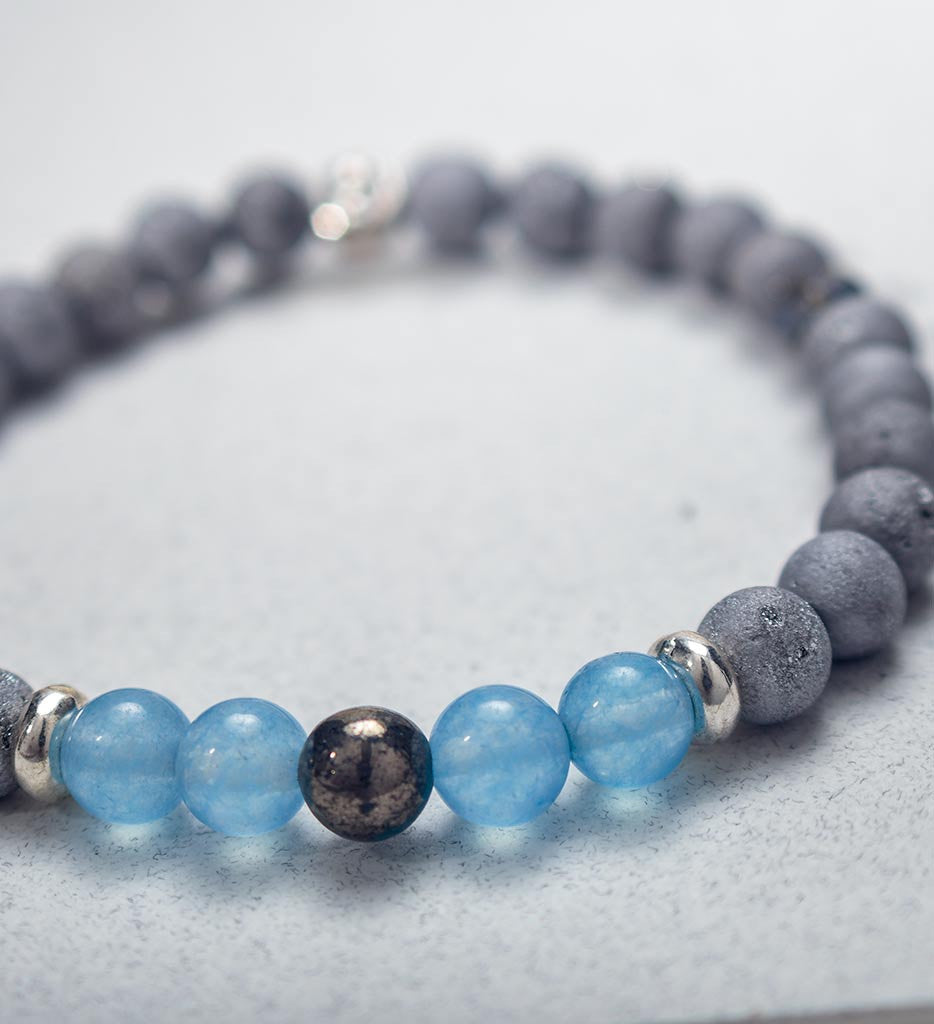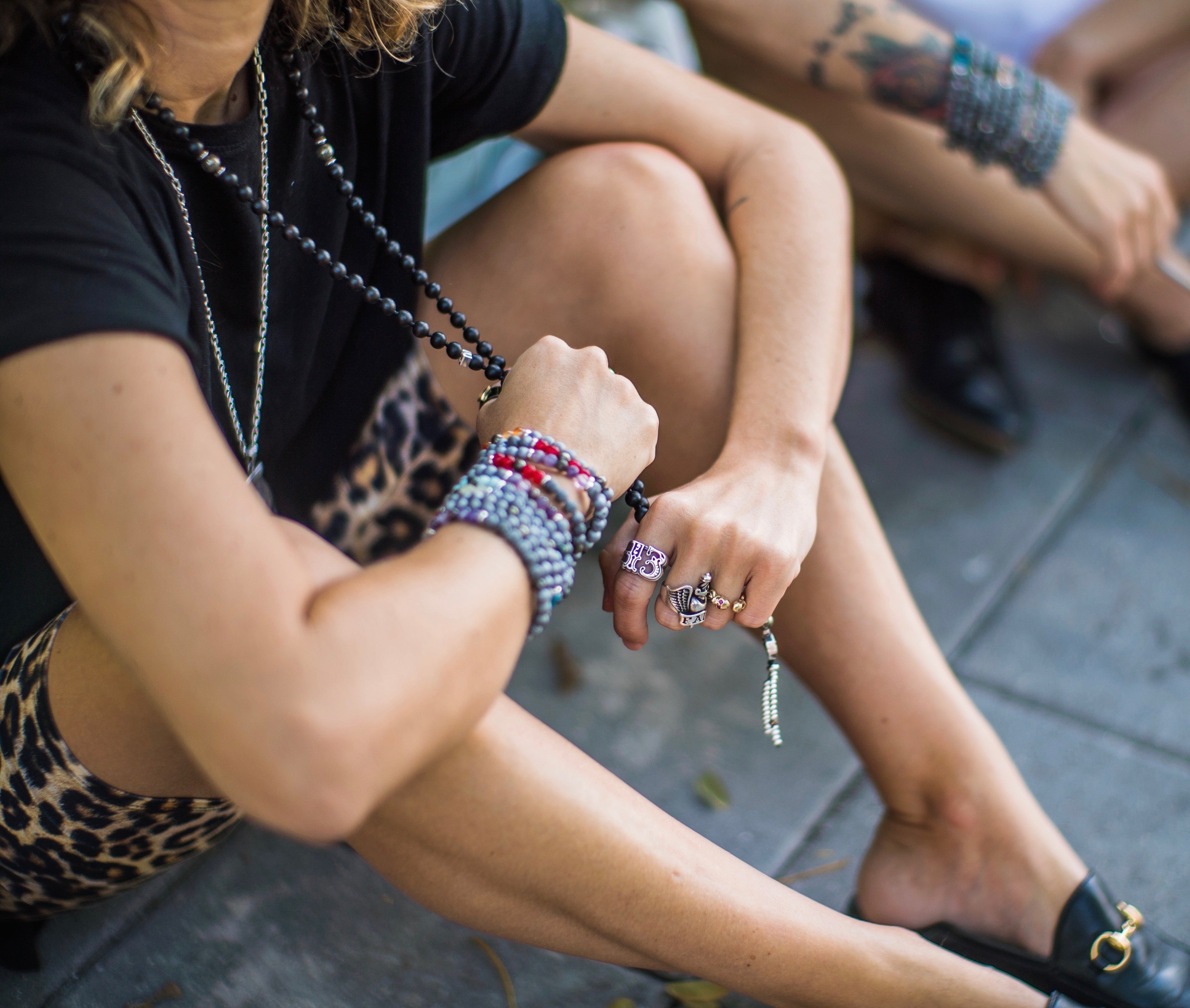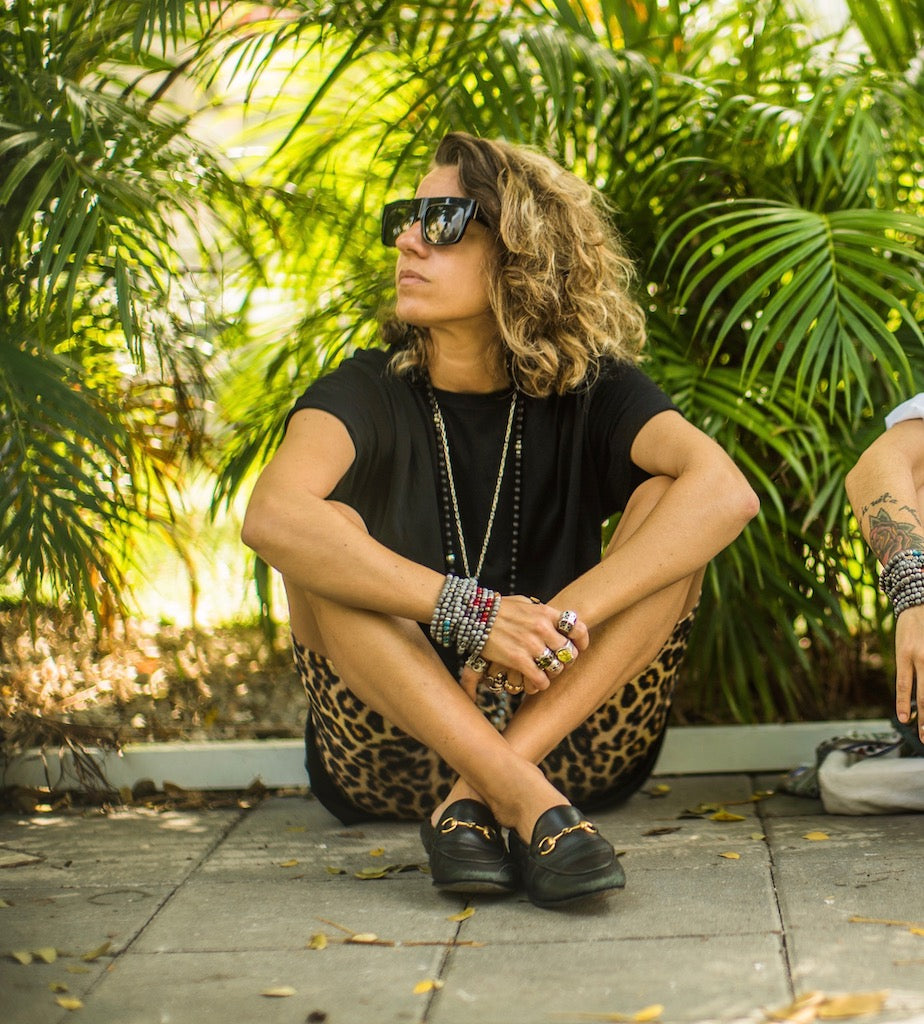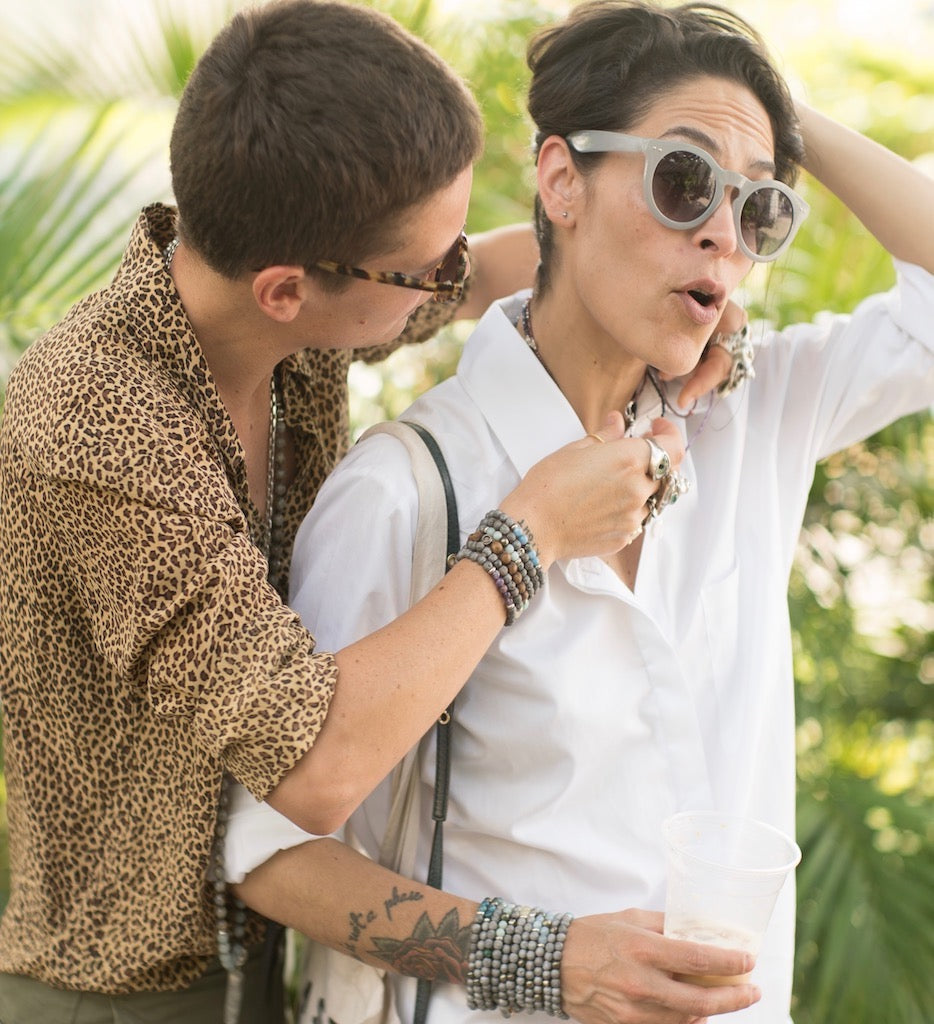 This bracelet amplifies energies of the 6th Chakra, INSIGHT, to remind you of your intention to access your inner wisdom and to see the world as it truly is.
DETAILS
6 mm Grey Agate, Blue Jade, Pyrite
Sterling Silver ŌM bead & spacers
Hand-crafted in the U.S.A.
Comes in our Signature Gift Packaging
Includes corresponding materials cards
Small - up to 6.25"; Medium - up to 7.25"; Large - up to 7.75"
ENERGETIC PROPERTIES

Grey Agate - "Stone of Balance", composure, analytical abilities, perception 
Blue Jade - self-awareness, relaxation, guidance
Pyrite - willpower, focus, motivation
Sterling Silver - creativity, emotional intelligence, calmness, reflection
Our jewelry is made with genuine natural stones that may vary in colors.
Mala Care: Wearing your wrist mala when swimming or bathing might damage it. To clean, gently wipe the beads with a damp cloth and place them in the shade to dry.