Shungite POWER WITHIN Angel Set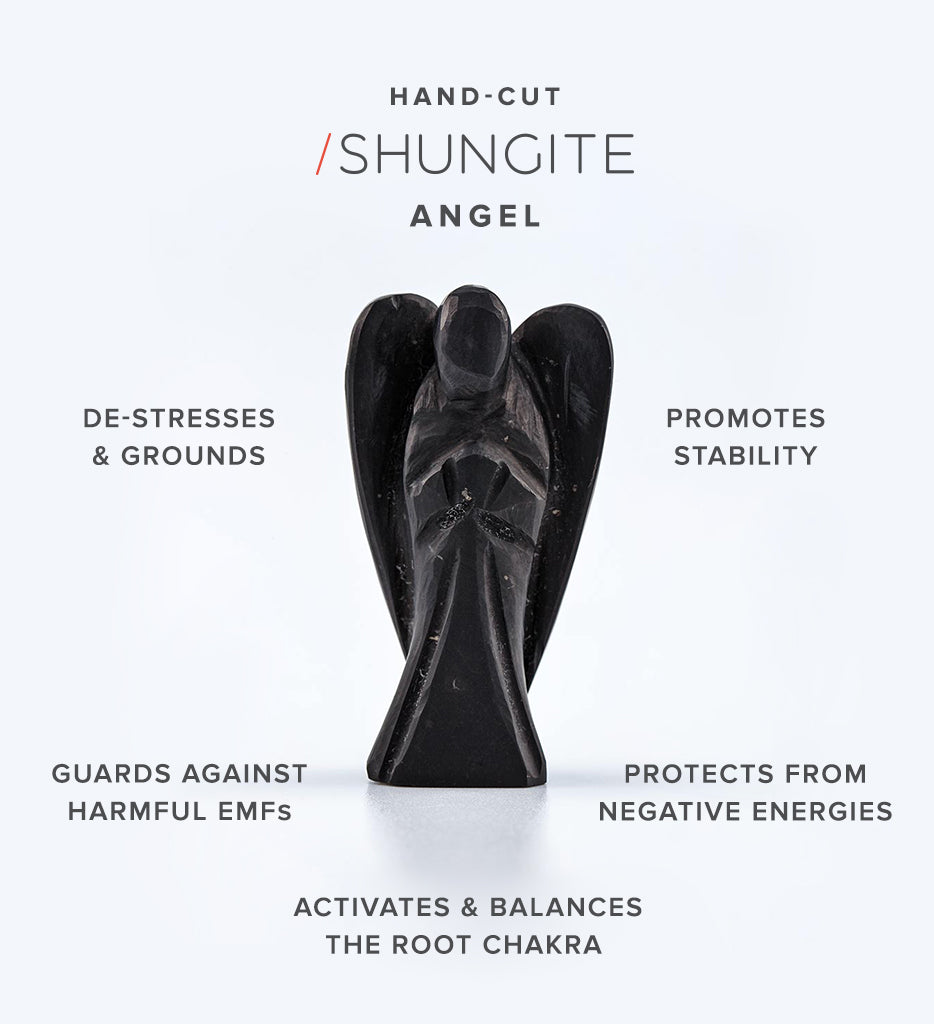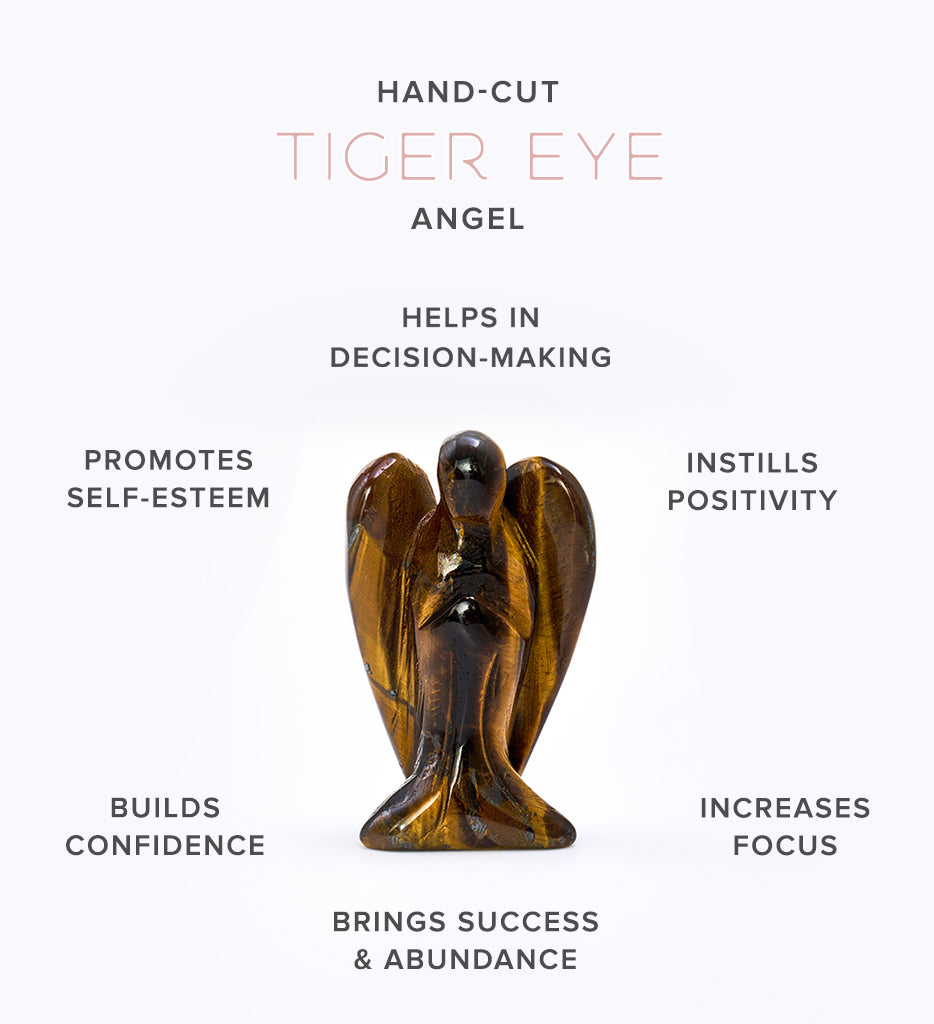 The word angel comes from the Greek word angelos, meaning "messenger." Angels are considered to be spiritual beings that deliver our prayers to Heaven and bring messages from Divine back to us.
Angels help us in time of need. They guide, help and protect us throughout life's journey. Shungite amplifies the protection angels give us.
The set includes: protective and grounding Shungite Angel + optimistic and practical Yellow Tiger Eye Angel. Both will help you to feel strong, courageous, more energized and less anxious.
Shungite is a powerful Root Chakra mineral, it's protective qualities extend to guarding from the harmful EMF.
Tiger Eye activates Solar Plexus Chakra, increases focus & motivation and helps to strengthen optimism.
All Angels are hand-carved, each one is a little different. Angels are available on an intermittent basis.
Choose SMALL or MEDIUM.
Learn more about SHUNGITE here.
DETAILS
SMALL Shungite Angel approx. 1.5" tall  x  0.75" wide

MEDIUM Shungite Angel approx. 2.0" tall  x  1.13" wide

SMALL Tiger Eye Angel approx. 1.5"H  x  1" W

MEDIUM Tiger Eye Angel approx. 2.0 tall x 1.2"wide

Comes in our Signature Gift Packaging
Includes corresponding materials cards
ENERGETIC PROPERTIES

SHUNGITE:
grounds and protects from negative energies
promotes cells rejuvenation
restructures water, kills pathogenic bacteria, absorbs various organic and inorganic substances and heavy metals
guards against harmful electromagnetic radiation across a broad frequency range
balances and activates the lower Chakras
TIGER EYE:
focuses the mind
assists with problem resolution
helps to be more practical
strengthens optimism
increases personal power
balances and activates the 3rd Chakra
AUTHENTICITY
Shungite stone may have mineral inclusions (light streaks, spots or veins) that are primarily pyrite or iron oxide that naturally occurs in Shungite, making each piece uniquely beautiful.
Because of its high carbon content your new Shungite piece may shed some black residue on skin, clothing or other surfaces. This is normal and harmless. The residue can easily be washed off most surfaces. Wiping the object with a soft damp cloth will remove any loose carbon dust and minimize this effect.All our Shungite is sourced directly from Karelia, Russia and is tested for authenticity.
This information is not intended to be a substitute for professional medical advice, diagnosis, or treatment.