Shungite LEMURIAN POWER PYRAMIDS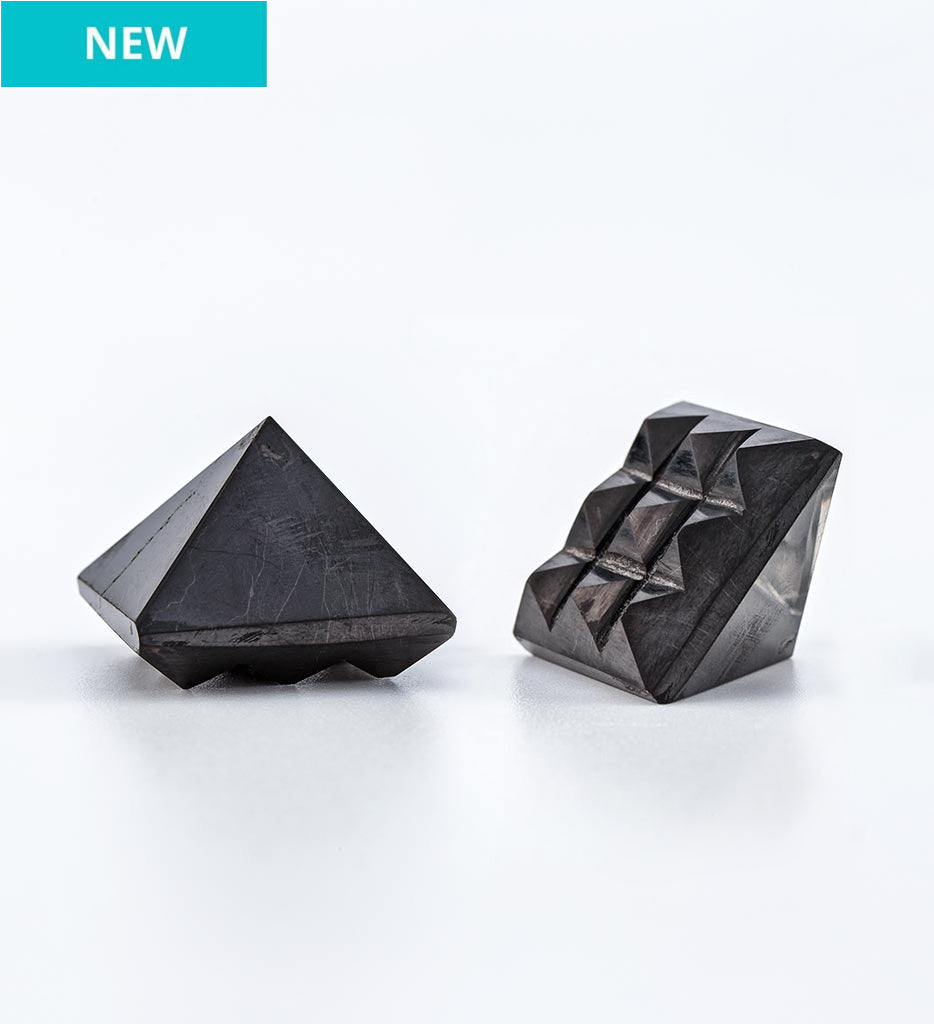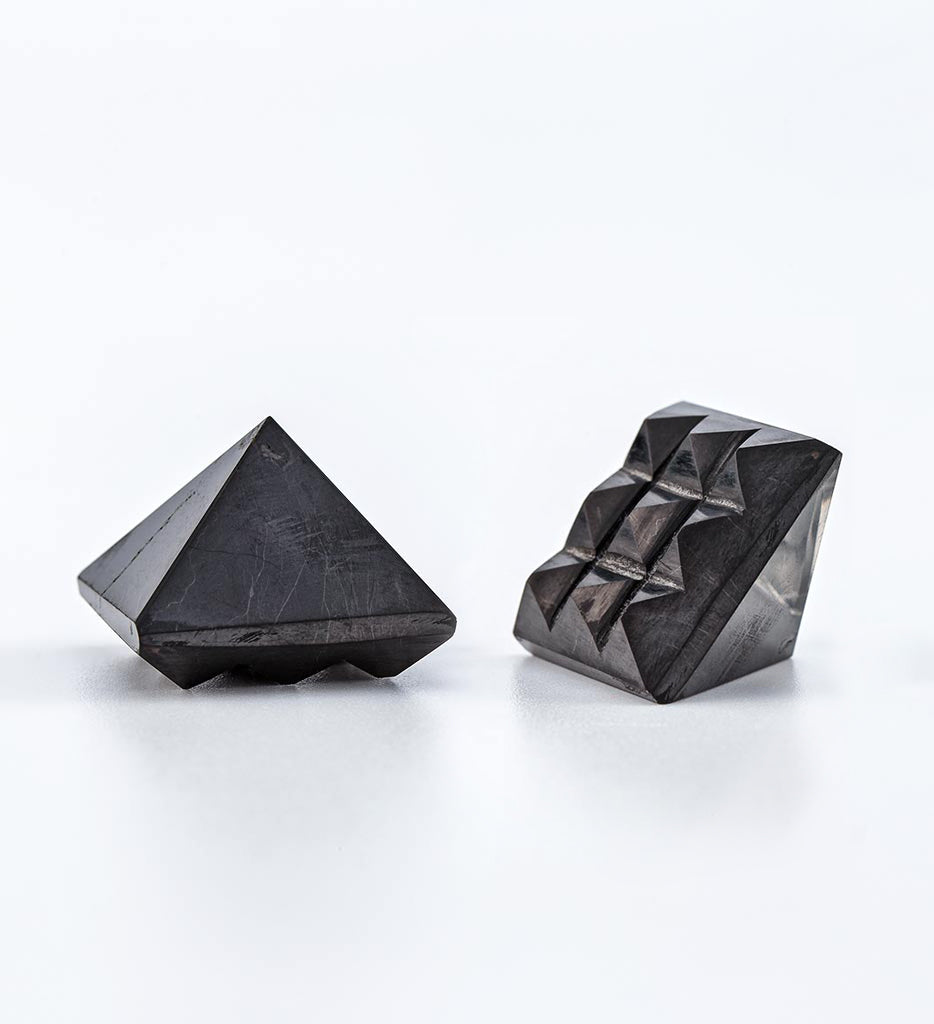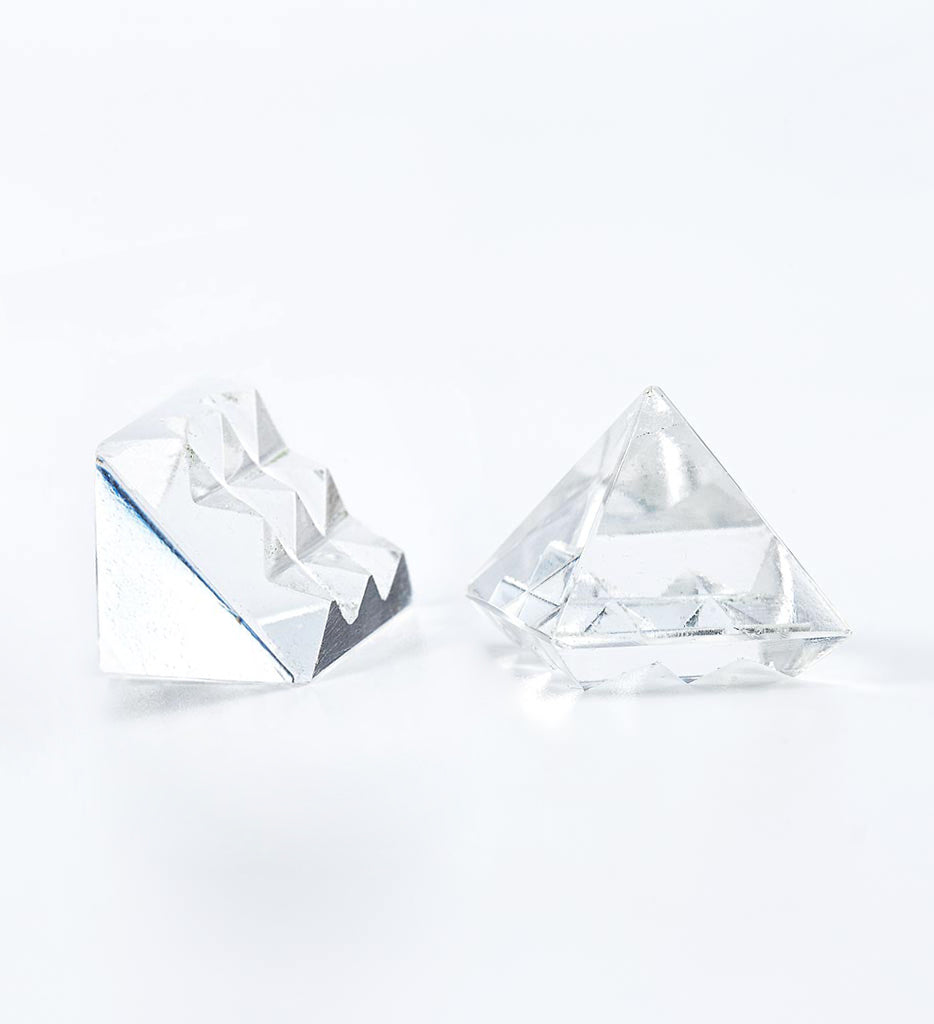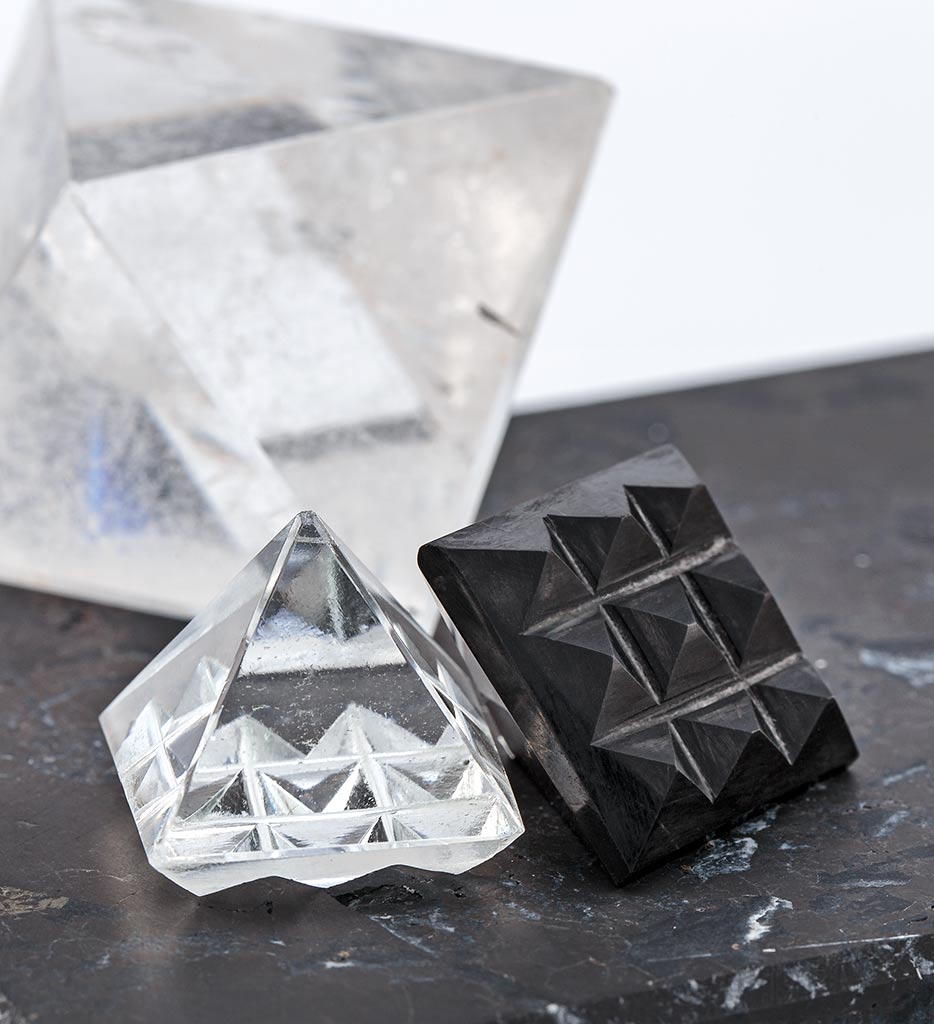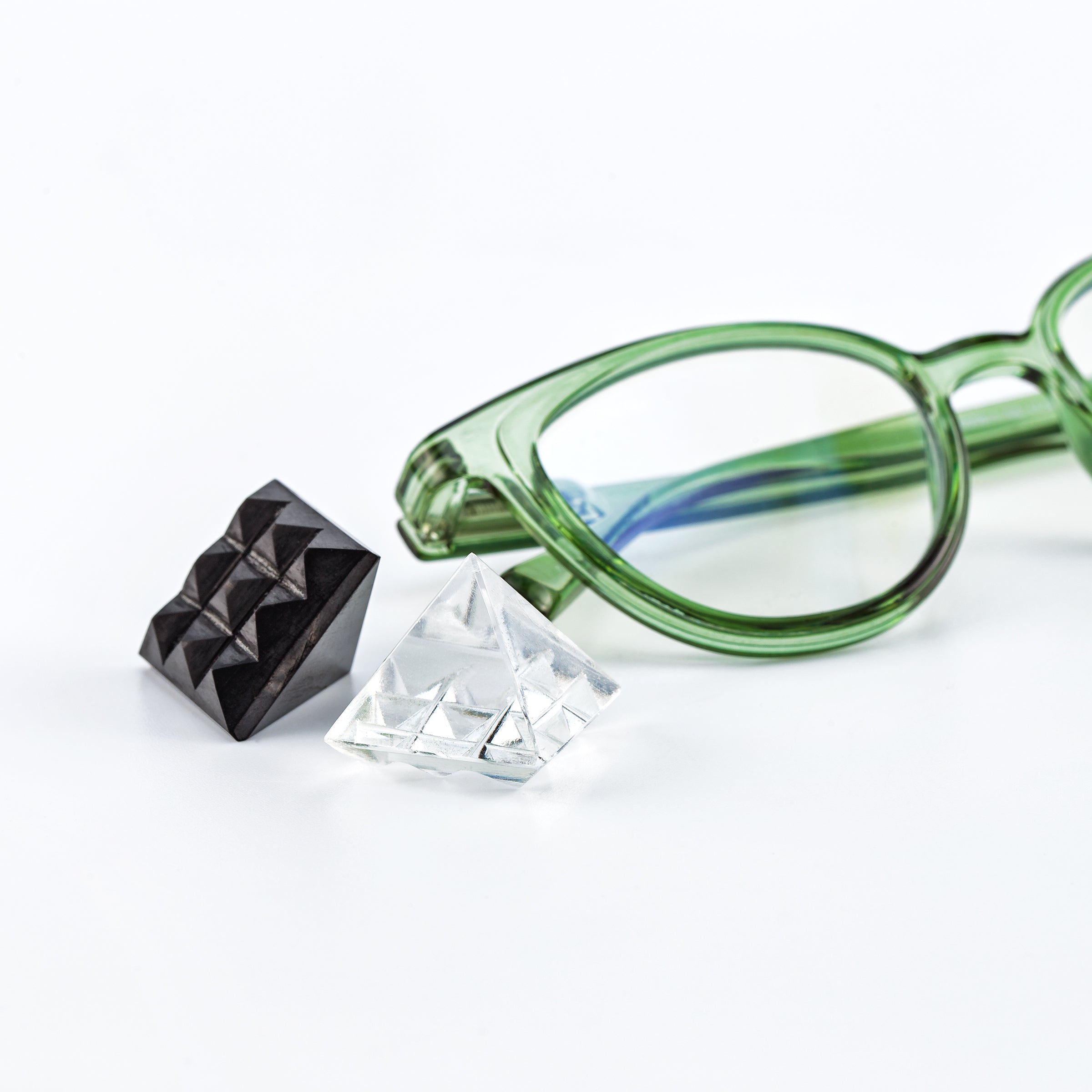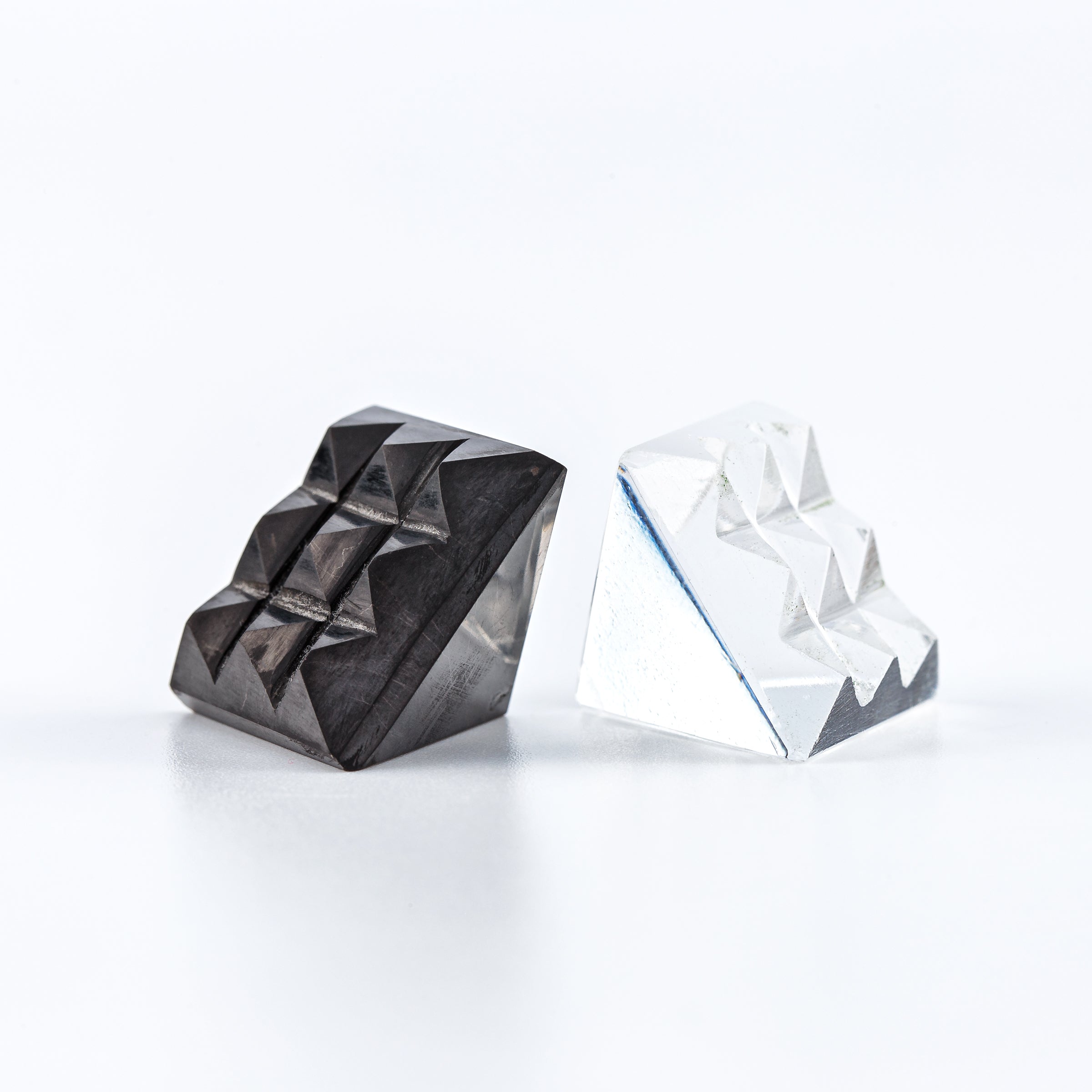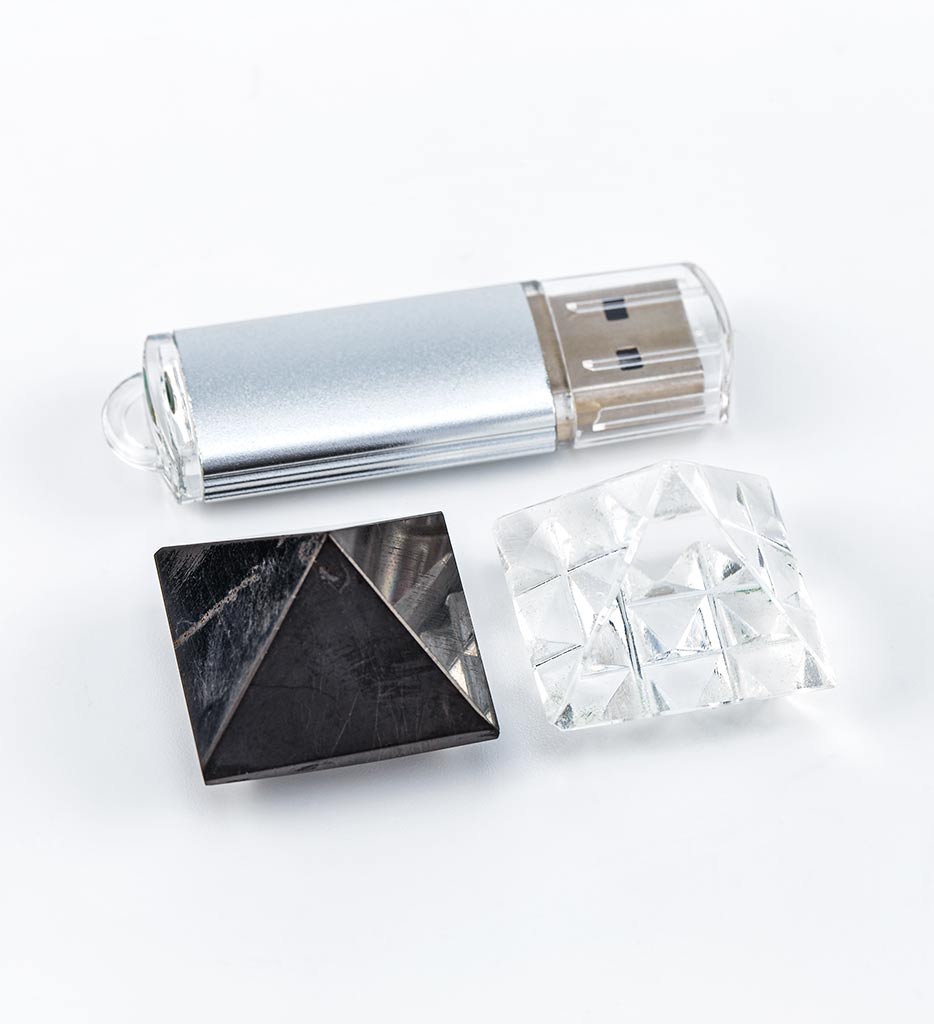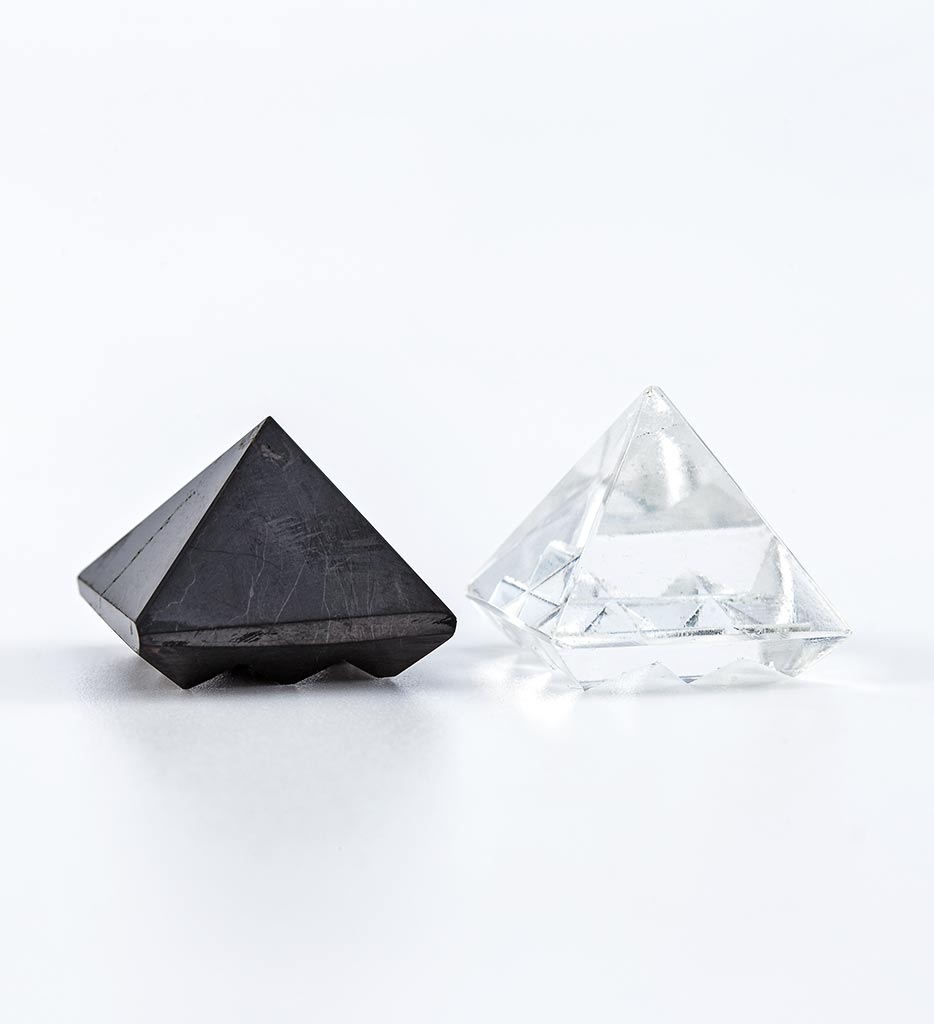 Our Lemurian Power Pyramid is a unique and potent amplification tool. It combines extraordinary qualities of the Shungite mineral with the shape of the pyramid.
Lemurian Power Pyramid, with its base cut in a grid of 9 mini pyramids is a unique geometric design believed to have originated in ancient Lemuria.
Since ancient times, pyramid has been considered a powerful sacred structure that harnesses and focuses higher vibrational energies through its apex. 9 mini pyramids base really amplifies these characteristics.
Shungite adds its protective and healing qualities, and Crystal Quartz provides balance as well as mental & spiritual wellness.

Each Lemurian Pyramid is carefully hand-cut and polished, and comes in slight size variations.
Learn more about SHUNGITE here.
DETAILS

2-3 cm base approx. 0.75 to 1.2"

Shungite - protection, grounding, vitality
Clear Quartz - master healer, clarity, balance
HOW TO USE

use in mediation
place next to your crystal(s) for energy amplification
use in crystal grids
utilize in your healing work
PROPERTIES
Shungite is a natural mineral with scientifically tested abilities to purify water & air, and guard against harmful EMFs.  Considered to be a powerful 1st Chakra stone, it is  grounding and protective, helps to relieve stress, boost energy and balance body and mind.
Shungite's complex chemical composition and carbon-based fullerene internal structure are responsible for its amazing properties - the ability to purify water and to detoxify on the physical and subtle energy levels by absorbing toxic energies.
All our Shungite is sourced directly from Karelia, Russia and is tested for authenticity.
This information is not intended to be a substitute for professional medical advice, diagnosis, or treatment.
AUTHENTICITY