Shungite LEMURIAN POWER CUBE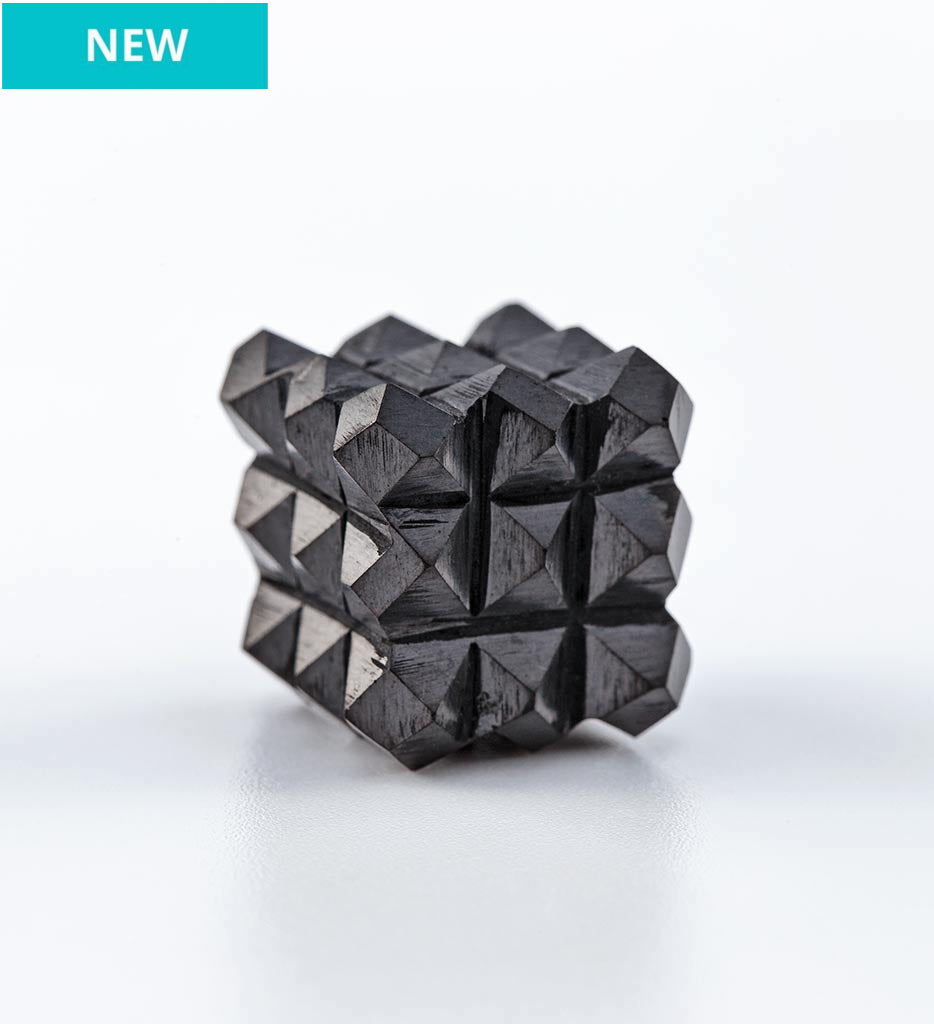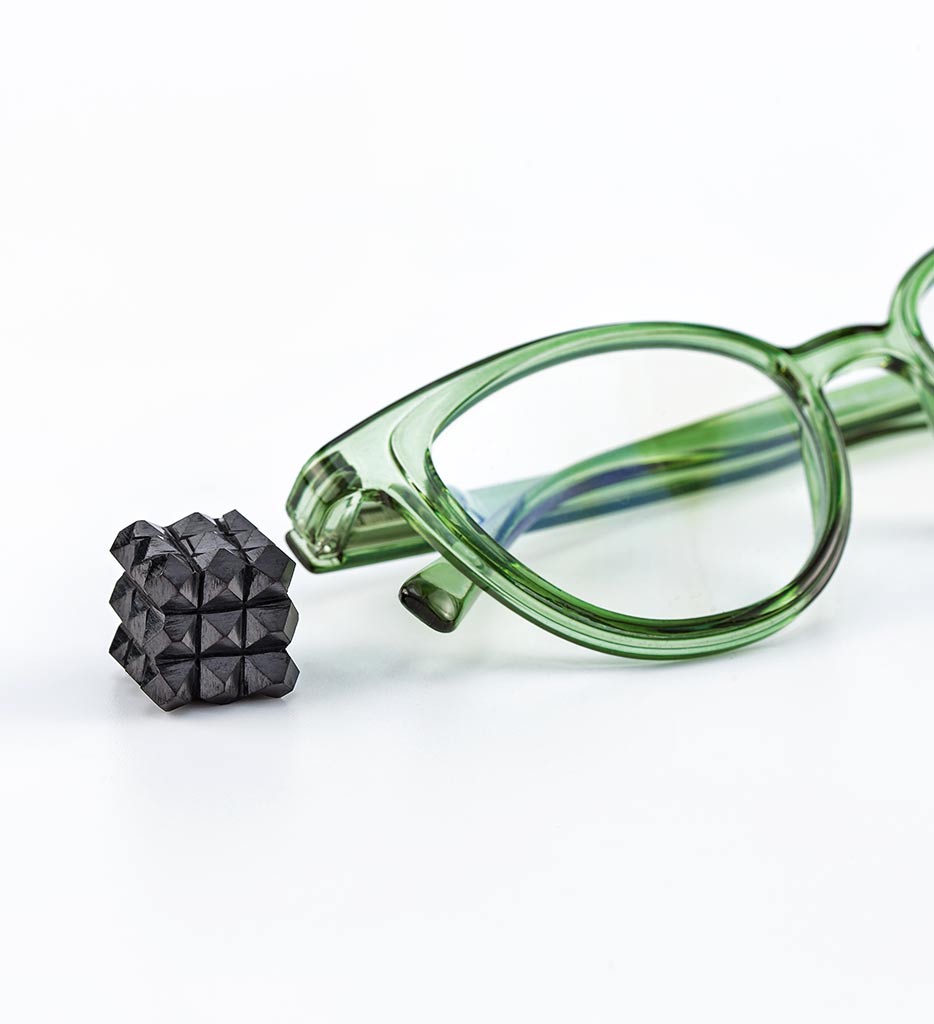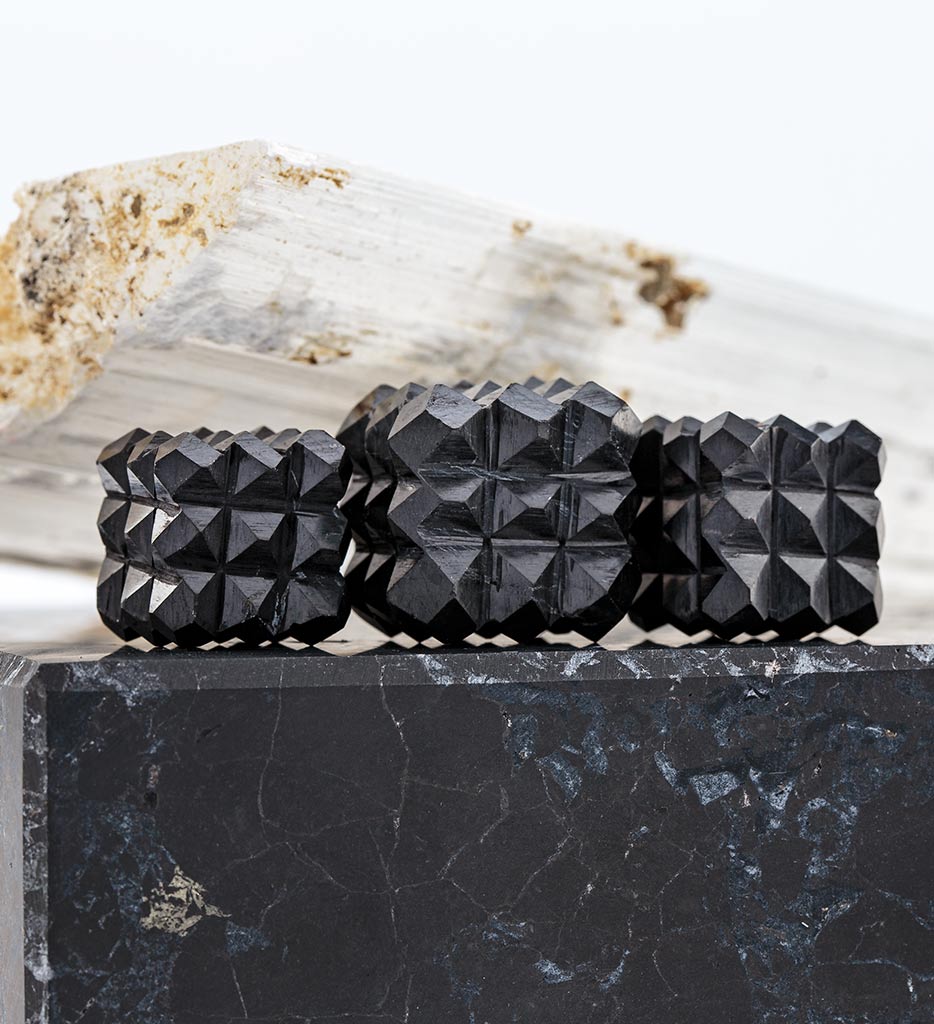 Our Lemurian 54 Pyramid Power Cube is unique and powerful amplification tool. It combines extraordinary qualities of the Shungite mineral with two potent geometric shapes - the cube and the pyramid.
It's unique shape is believed to have originated in ancient Lemuria. Each side of this cube is cut in a grid of 9 four-sided mini pyramids.
The Pyramid shape amplifies and focus energy.
The Cube form is often used to protect and seal the space, while keeping you calm and relaxed. These qualities help to ground energies before meditation or high vibrational energy work.  
Meditating on the Lemurian Cube shape will help you to connect to healing Earth energy, strengthen your intention and ease physical stresses.

Each Power Cube is carefully hand-cut and polished, slight size variations.
Learn more about SHUNGITE here

DETAILS

Choose between 1.5cm and 2cm sizes

HOW TO USE

place next to your crystal(s) for energy amplification

utilize in your healing work
PROPERTIES
Shungite is a natural mineral with scientifically tested abilities to purify water & air, and guard against harmful EMF radiation.  Considered to be a powerful 1st Chakra stone, it is  grounding and protective, helps to relieve stress, boost energy and balance body and mind.
Shungite's complex chemical composition and carbon-based fullerene internal structure are responsible for its amazing properties - water purification and detoxifying on the physical and subtle energy levels by absorbing toxic energies.
Shungite stone may have mineral inclusions (light streaks, spots or veins) that are primarily pyrite or iron oxide that naturally occur in Shungite, making each piece uniquely beautiful.

All our Shungite is sourced directly from Karelia, Russia and is tested for authenticity.
This information is not intended to be a substitute for professional medical advice, diagnosis, or treatment.