Rose Quartz Crystal Pendant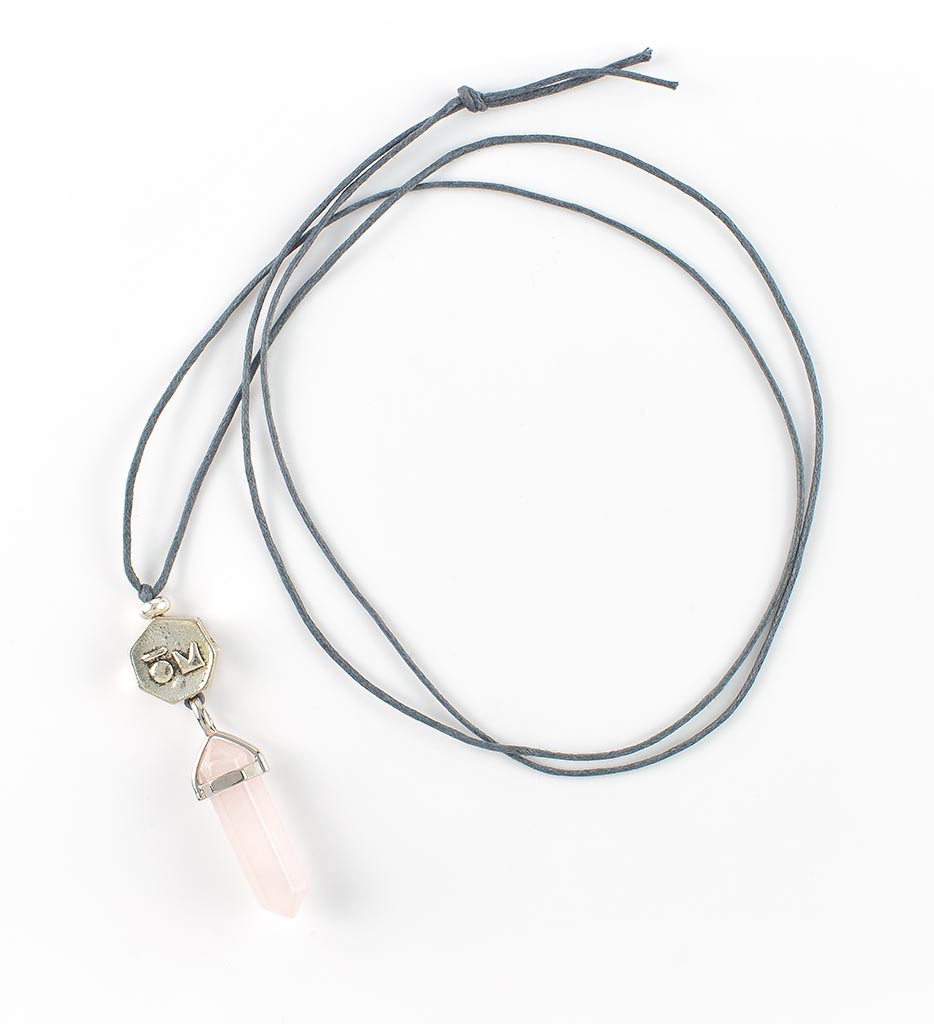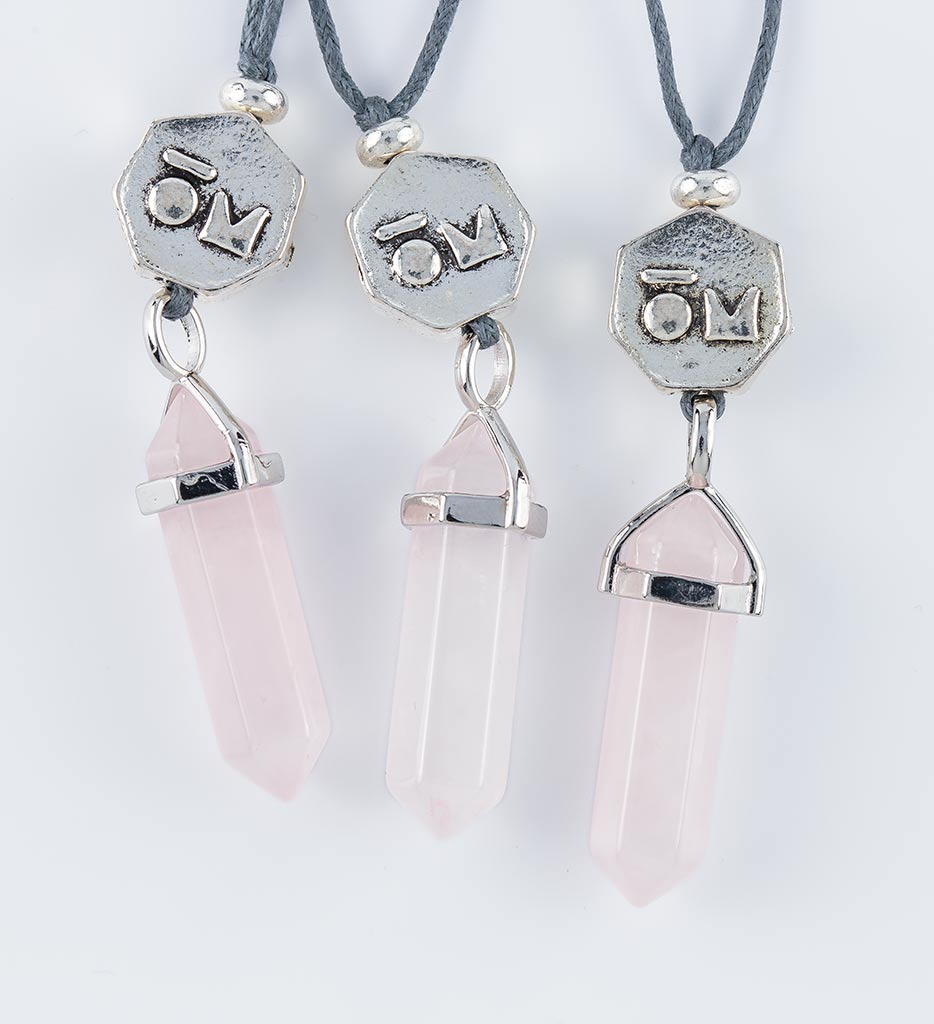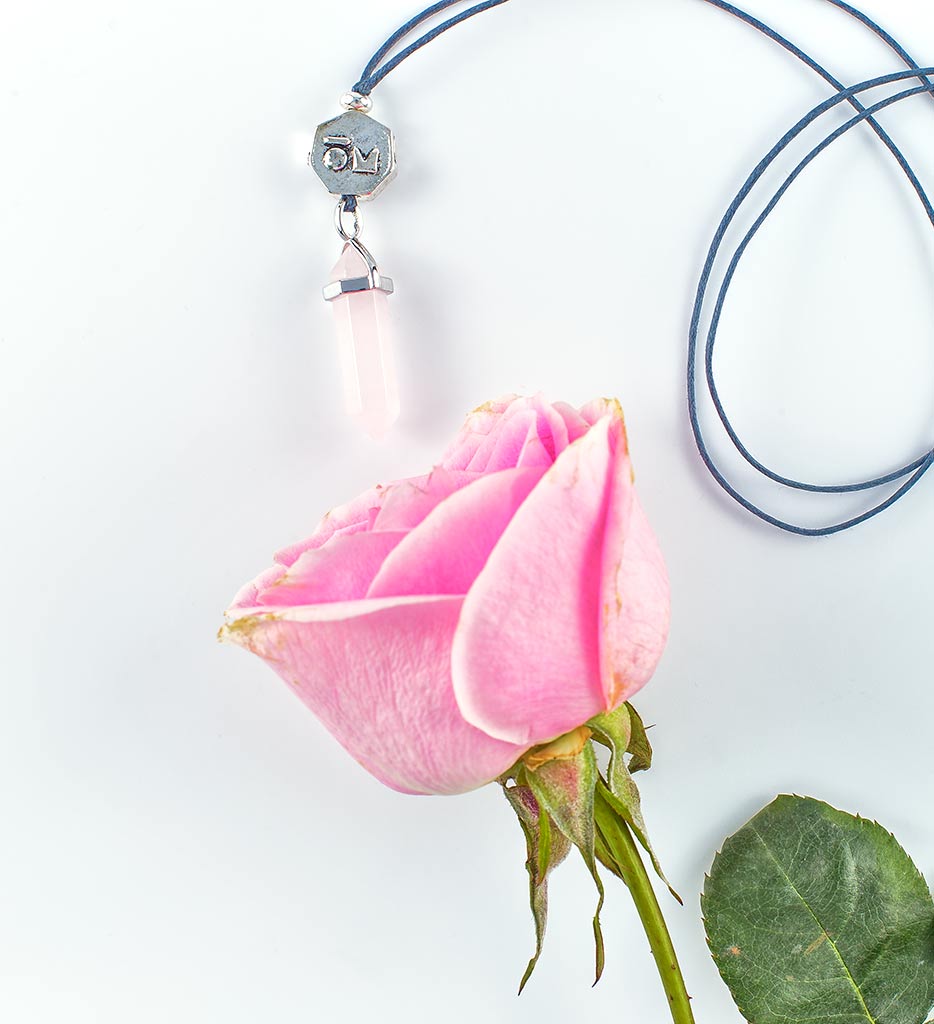 Strung on a grey waxed cotton cord for a minimalistic look, this pendulum shaped pendant is made from natural Rose Quartz crystal and strengthens the energies of the 4th Chakra, COMPASSION, to remind you of your intention to give and receive love.
Each pendant is unique, with its own natural color and pattern.
PENDIENTE DE CUARZO ROSA
Péndulo de cuarzo rosa para vibrar en el amor. Hecho con plata tibetana.
DETAILS

1  x Rose Quartz crystal point
Tibetan Silver ŌM bead
Approx. 15"- 16" long without the pendant
Crystal Quartz pendant approx. 1.5"
Hand-crafted in the U.S.A.
Comes in a Gift Pouch
Includes corresponding stones cards
ENERGETIC PROPERTIES

Rose Quartz - carries the energies of peace, compassion, and forgiveness, cultivates the ability to give and receive unconditional love, and helps to develop close bonds with friends and family
Tibetan Silver - with its rustic, almost unfinished look, this traditional alloy is made of copper, zinc and silver.