Gray Agate Crystal Pendant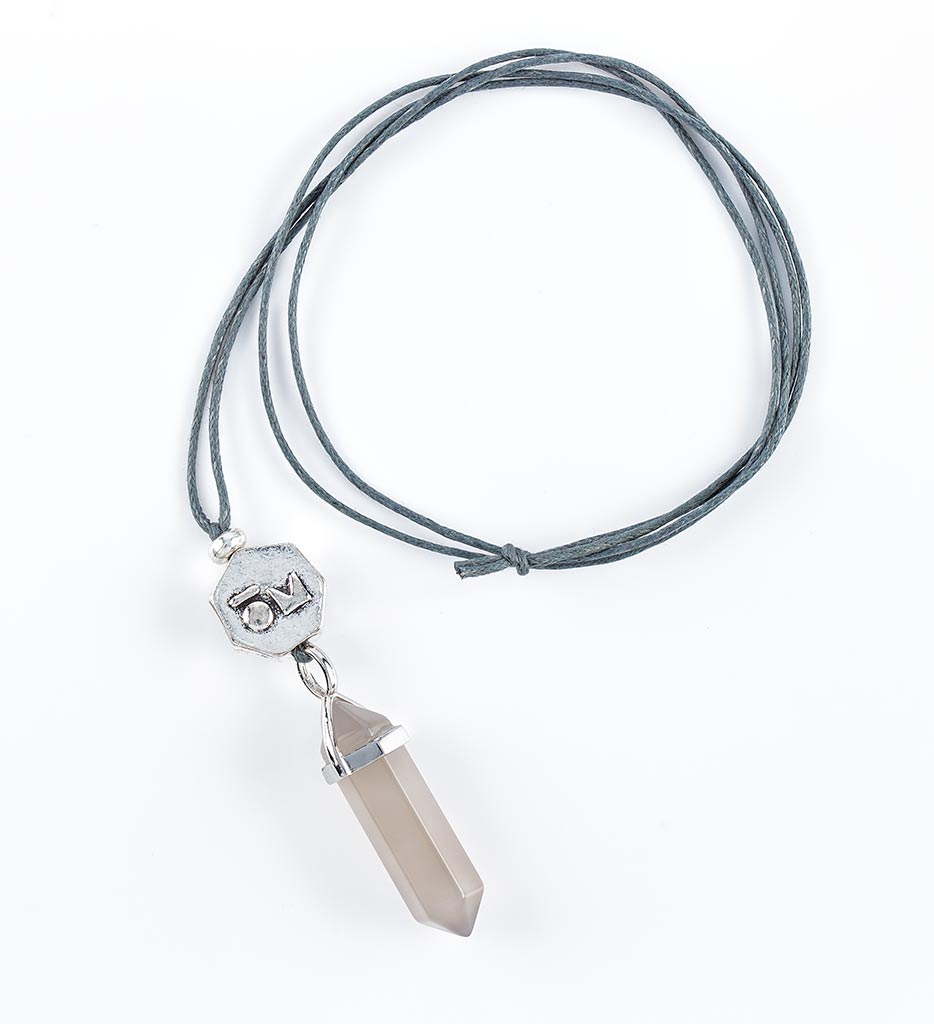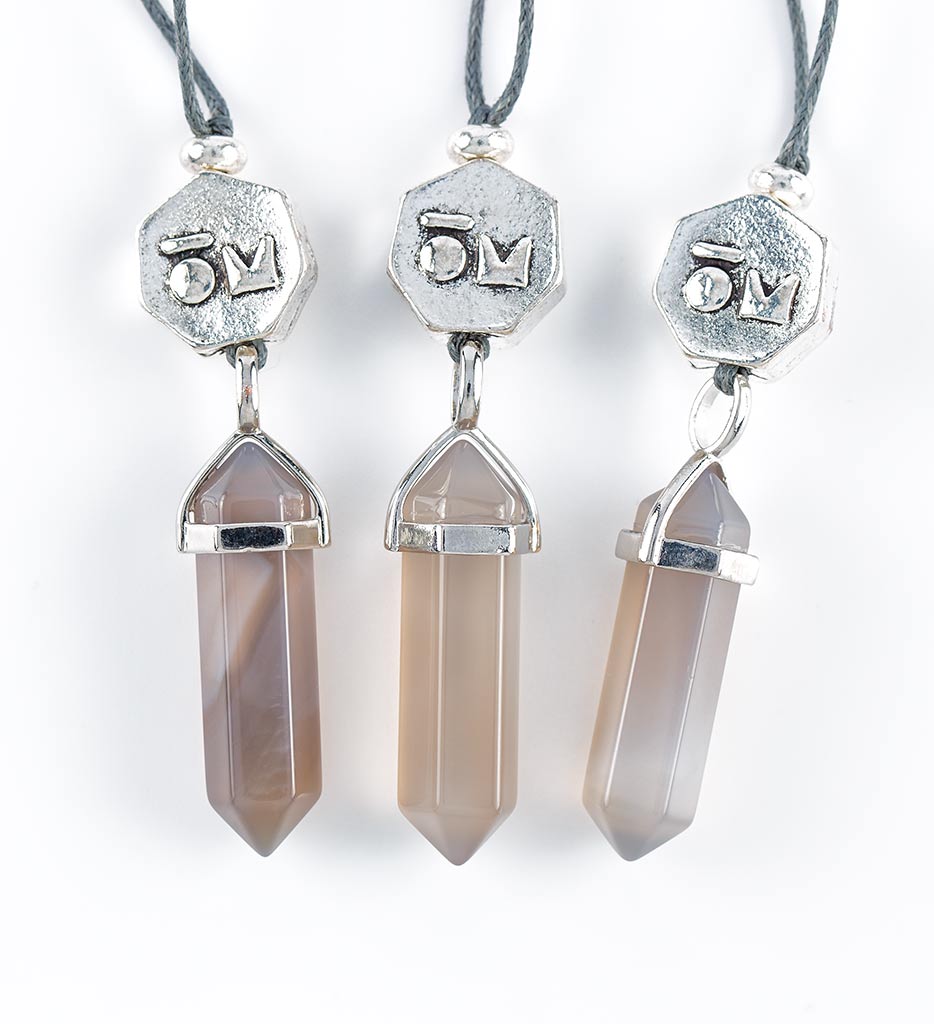 Strung on a grey waxed cotton cord for a minimalistic look, this pendulum shaped pendant is made from natural crystal and is often used to strengthen emotional and intellectual balance.
Each pendant is unique, with its own natural color and pattern.
DETAILS
Gray Agate crystal point
Tibetan Silver ŌM bead
Approx. 15"- 16" long without the pendant
Crystal Quartz pendant approx. 1.5"
Hand-crafted in the U.S.A.
Comes in a Gift Pouch
Includes corresponding stones cards
ENERGETIC PROPERTIES

Gray Agate -  known as the Stone of Balance, it symbolizes emotional endurance, promotes composure, stimulates analytical abilities and perception and amplifies the effect of other Chakra specific stones.
Tibetan Silver - with its rustic, almost unfinished look, this traditional alloy is made of copper, zinc and silver.