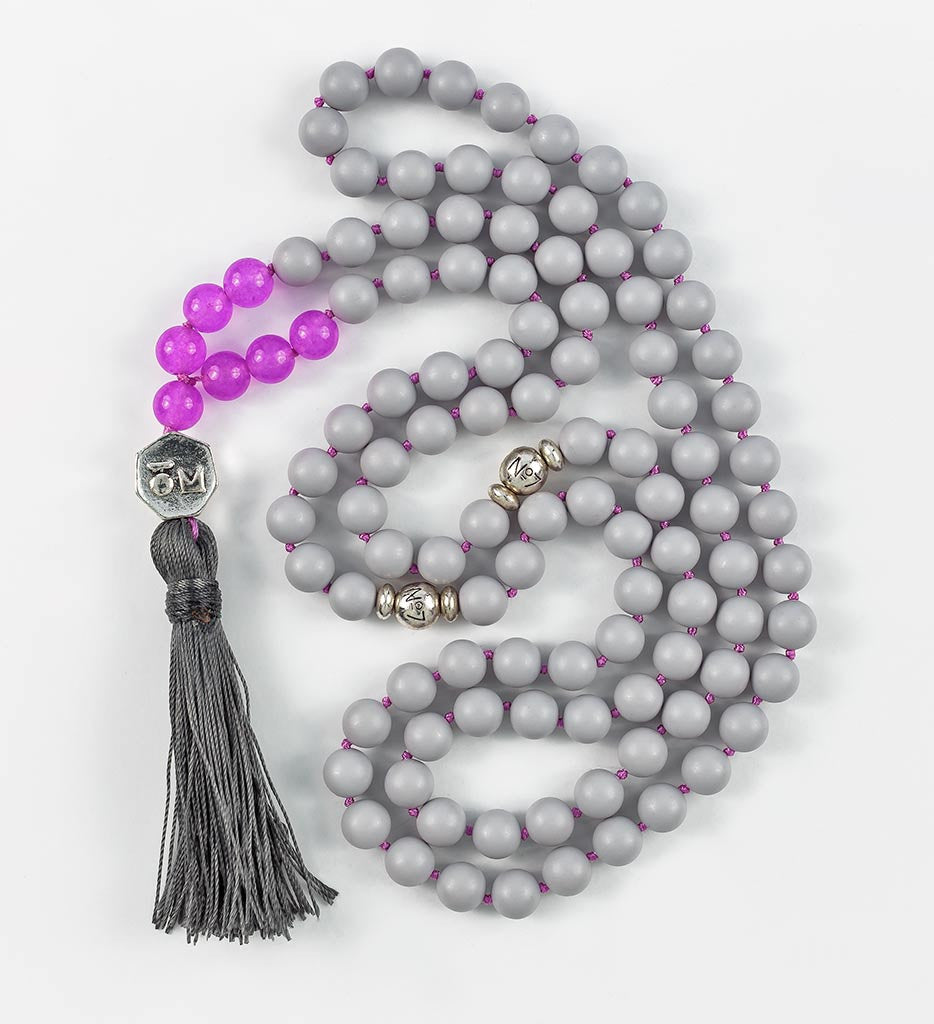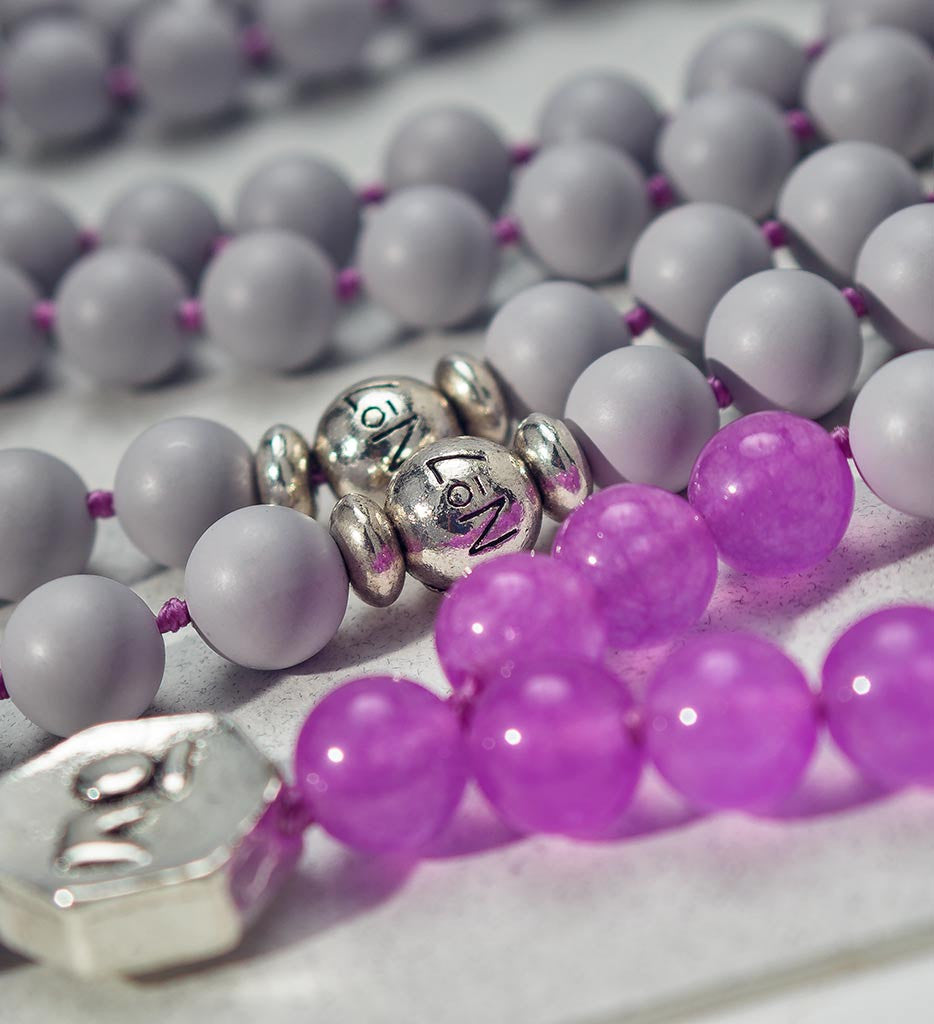 This 108-bead traditional mala embodies the energies of the 7th Chakra,  CONNECTION, to remind you of your intention to be present in the now.
DETAILS
Pearl Shell, Amethyst, Tibetan Silver
108 beads, 21"- 22" long without the pendant
Hand-crafted in the U.S.A.
Comes in our Signature Gift Packaging
Includes corresponding stones & woods cards
Our jewelry is made with genuine natural stones that may vary in colors.
ENERGETIC PROPERTIES

Pearl Shell - memory, clear thought, dream recollection
Amethyst - inspiration, peace, spiritual awareness
All materials used in our jewelry are from sustainable sources.
MALA CARE: It is best not to wash your mala beads or wear your mala when swimming or bathing. To clean gently wipe the beads using a damp cloth and place them in the shade to dry.