Shungite Pocket Harmonizers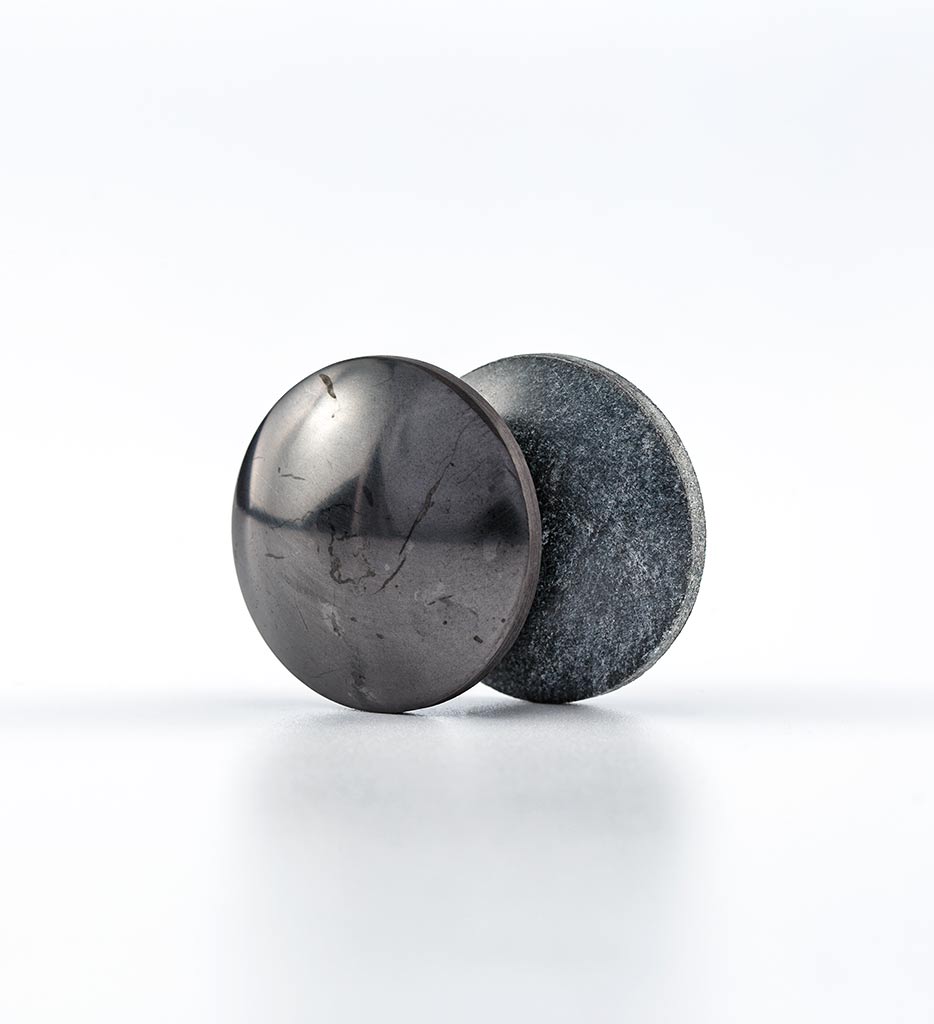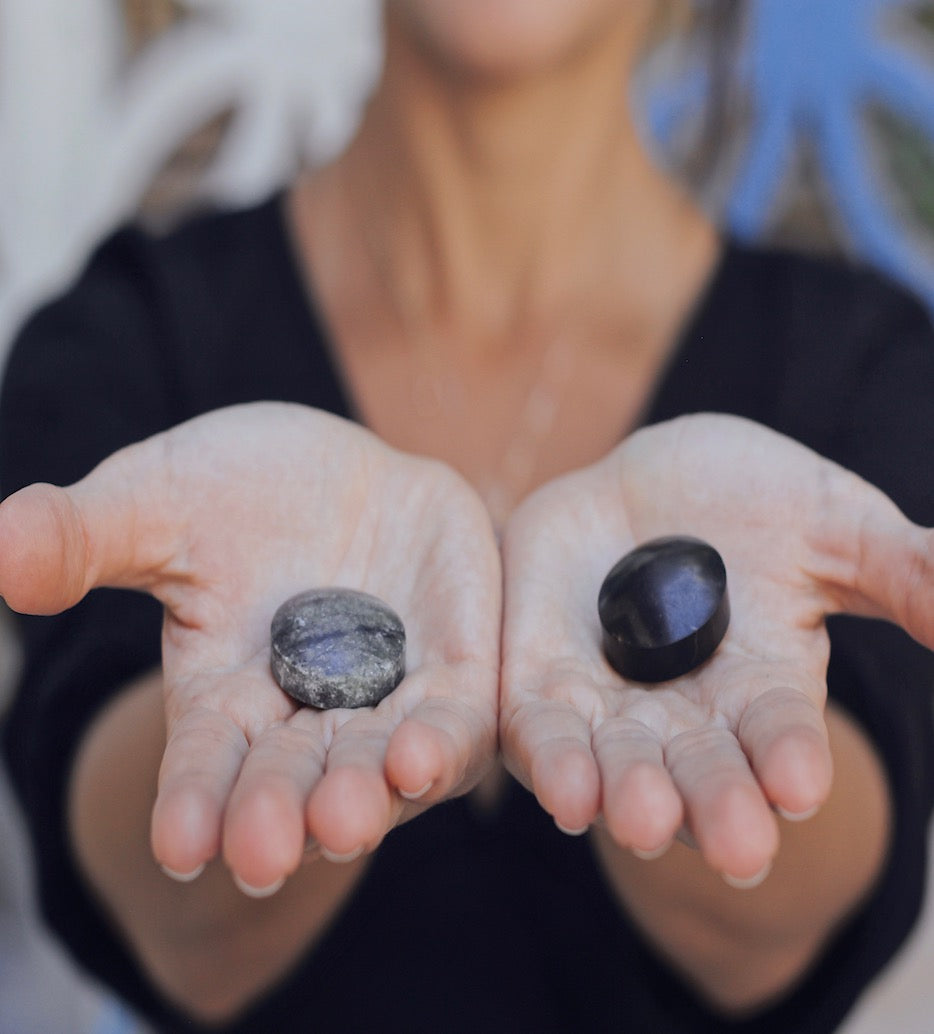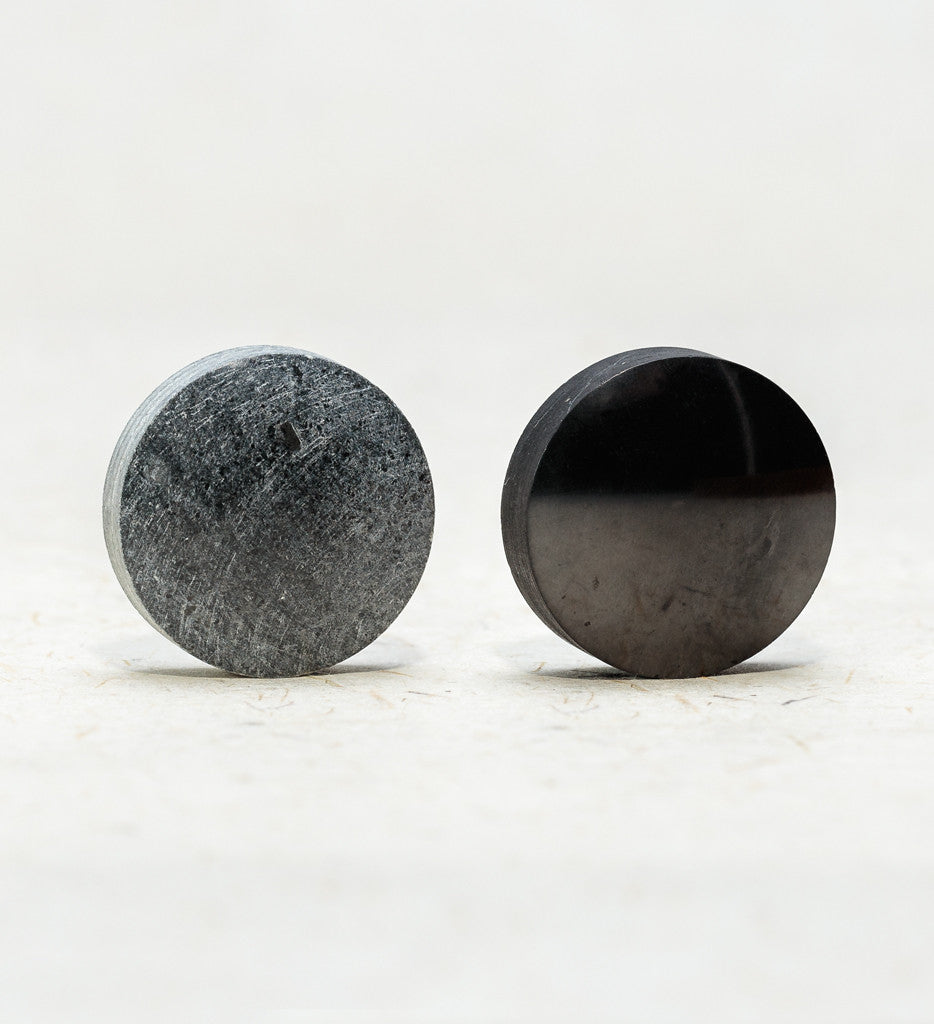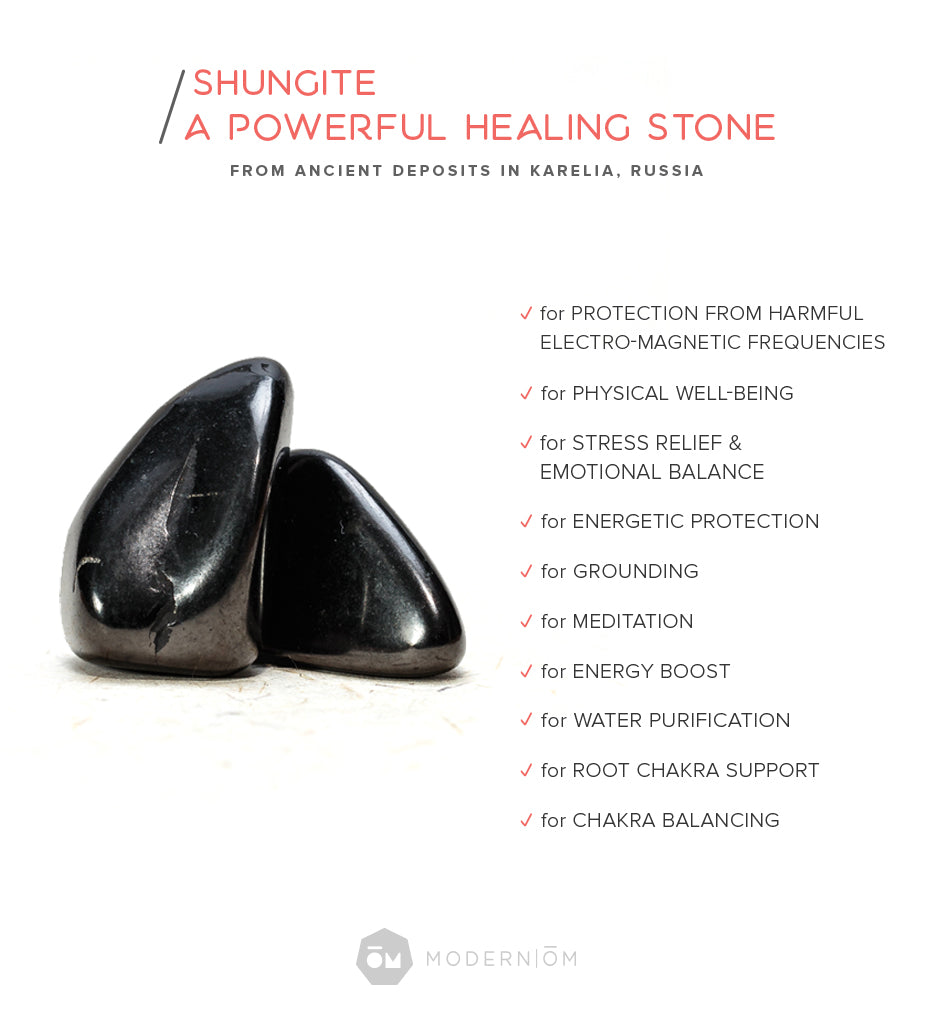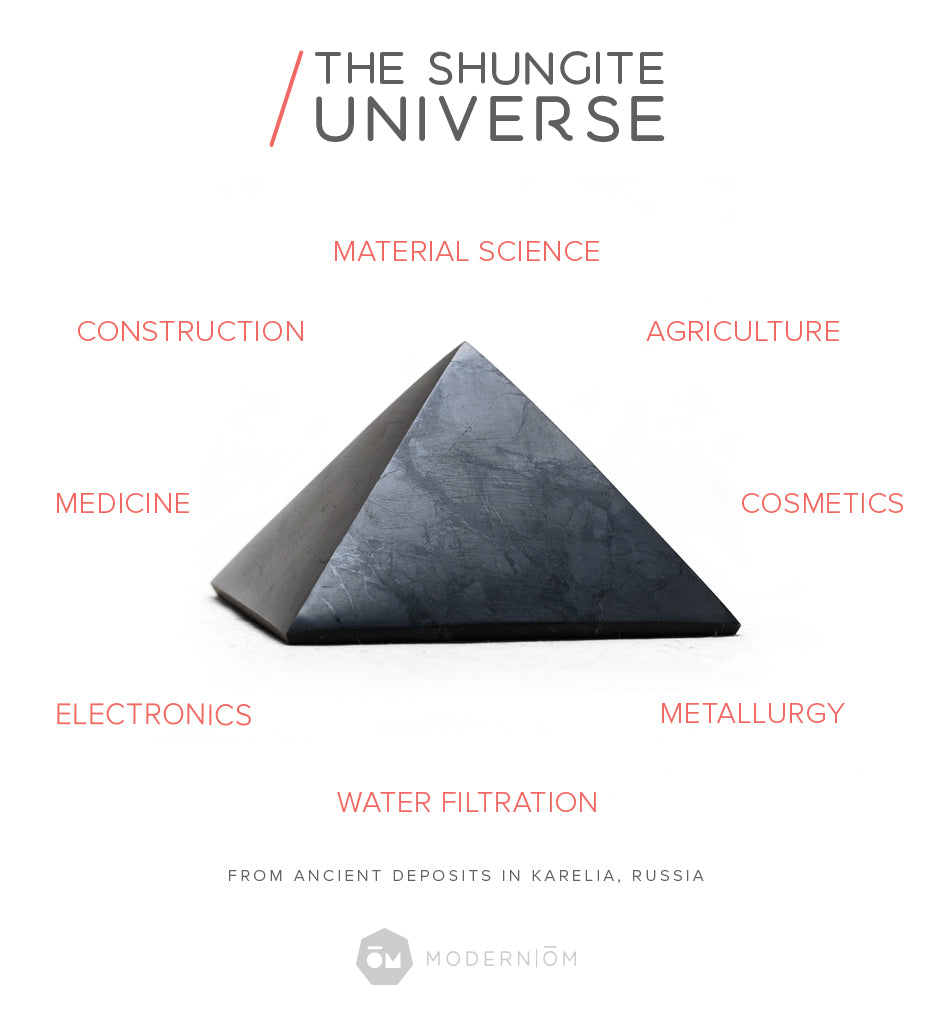 Harmonizers are two objects used together and made of different stones. The tradition of paired harmonizers comes from ancient Egypt and has been used by energy practitioners for centuries.
A great tool to relieve stress, fatigue, headaches, increase energy, amplify mental clarity.
Each set is hand-cut. Shungite stone may have mineral inclusions (light streaks, spots or veins) that are primarily pyrite or iron oxide that naturally occurs in Shungite.

Because of its high carbon content your new Shungite tablet may shed some black residue on skin, clothing or other surfaces. This is normal and harmless. The residue can easily be washed off most surfaces. Wiping the object with a soft damp cloth will remove any loose carbon dust and minimize this effect.
Learn more about SHUNGITE here.
ARMONIZADORES DE SHUNGITE
Armonizadores para usar en tu meditación. Esta práctica de usar dos piedras distintas para equilibrar tu ser proviene de la cultura egipcia.
Excelente herramienta para eliminar estrés, fatiga, dolores de cabeza, incrementar energía y amplificar la consciencia.
HOW TO USE

- sit comfortably with legs uncrossed and hands on the knees
- hold the darker SHUNGITE tablet (Yin) in your left hand
- hold the steatite (Russian soapstone) tablet (Yang) in your right hand
- close your eyes, relax for 7-10 minutes
Use at least once a day, preferably in the morning.
Coloca la piedra Shungite en tu mano izquierda (la más oscura).
Coloca la esteatita en tu mano derecha.
Medita de 7 a 10 minutos.
PROPERTIES
Shungite is a natural mineral with scientifically tested abilities to purify water & air, and guard against harmful EMFs. Considered to be a powerful 1st Chakra stone, it is  grounding and protective, helps to relieve stress, boost energy and balance body and mind.
Shungite's complex chemical composition and carbon-based fullerene internal structure are responsible for its amazing properties - the ability to purify water and to detoxify on the physical and subtle energy levels by absorbing toxic energies.
All our Shungite is sourced directly from Karelia, Russia and is tested for authenticity.
This information is not intended to be a substitute for professional medical advice, diagnosis, or treatment.
SIZE
Shungite Tablet - 1.125" dia.
Steatite Tablet - 1.125" dia.


Authenticity