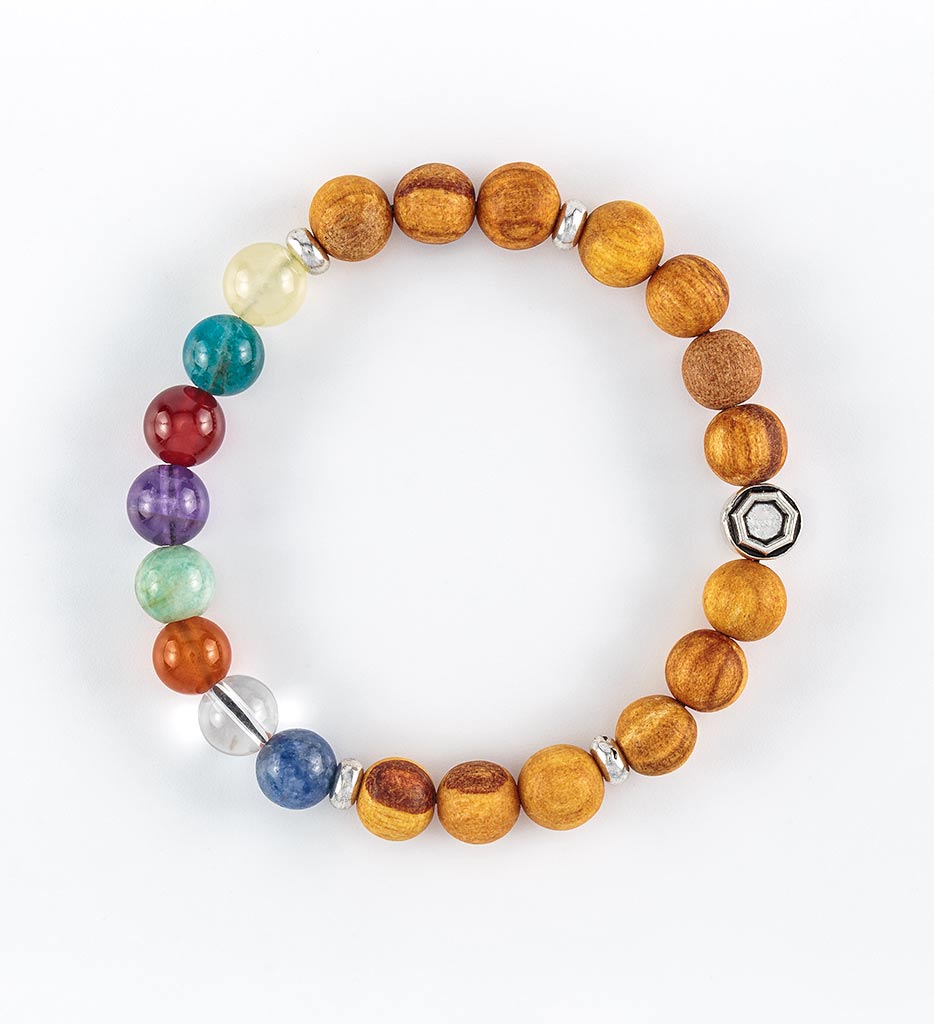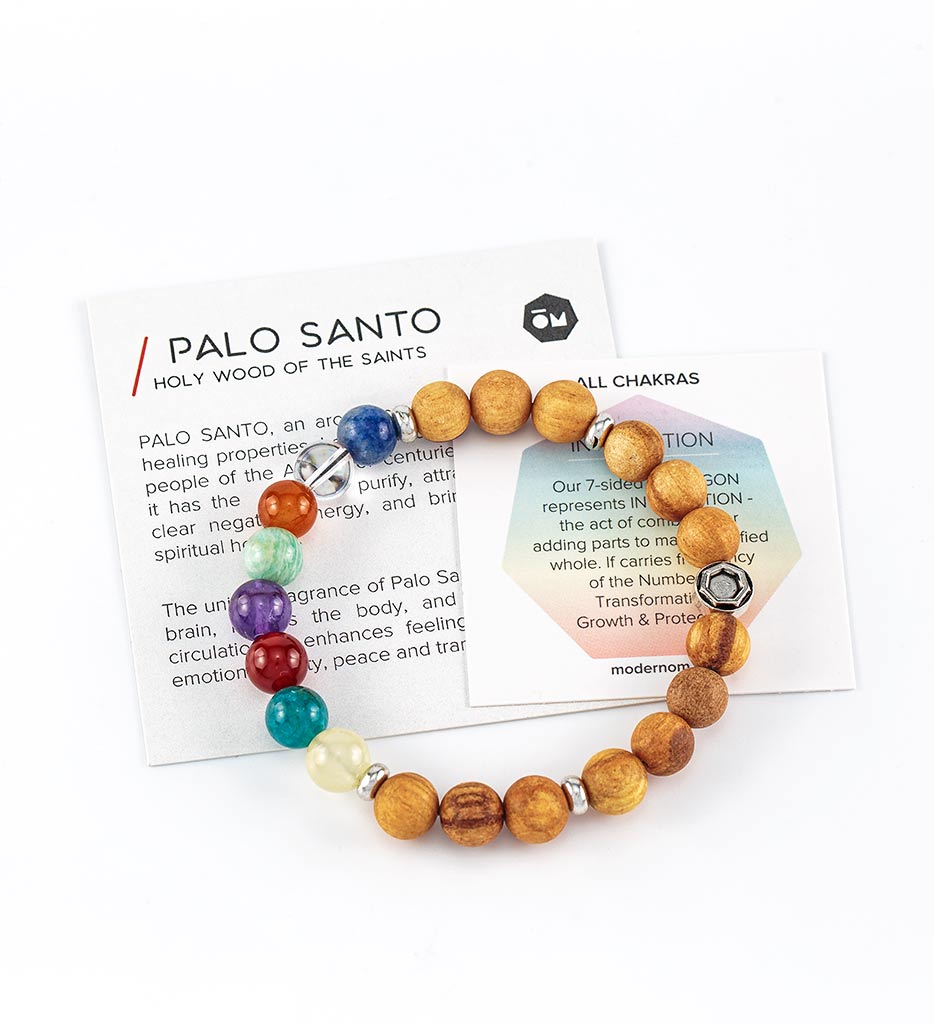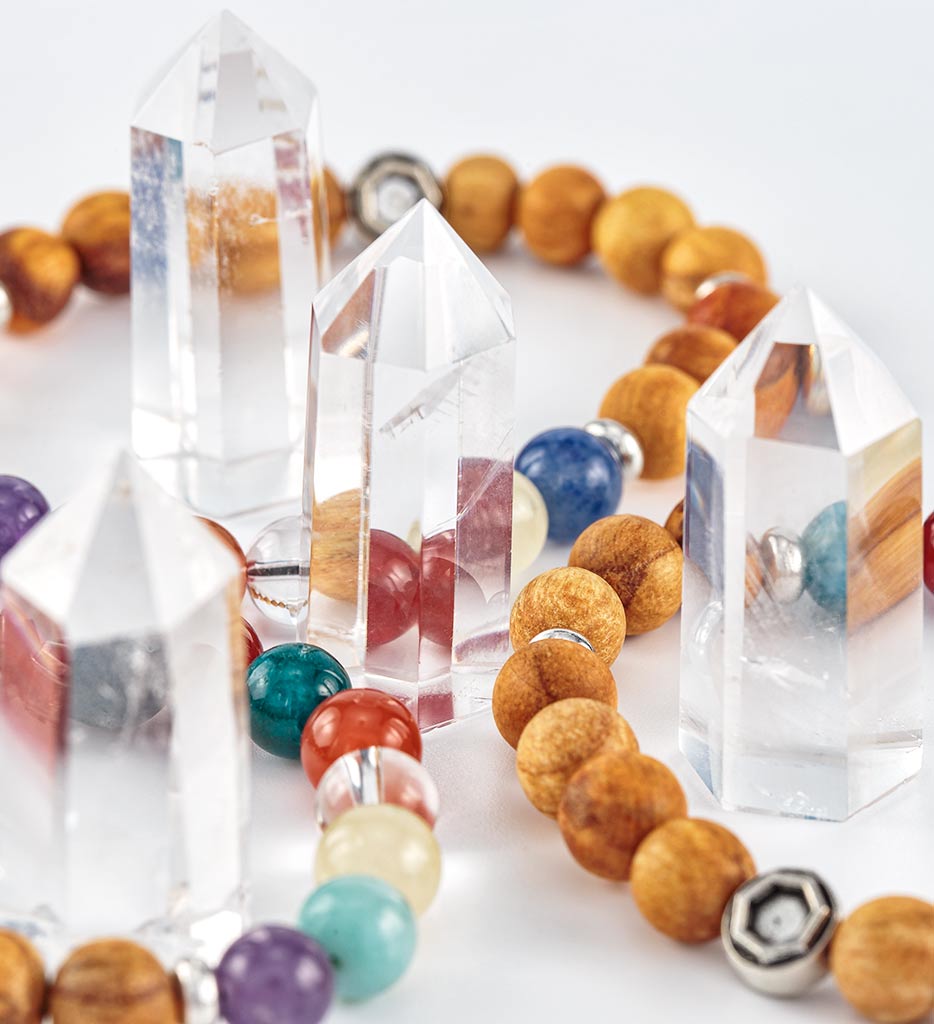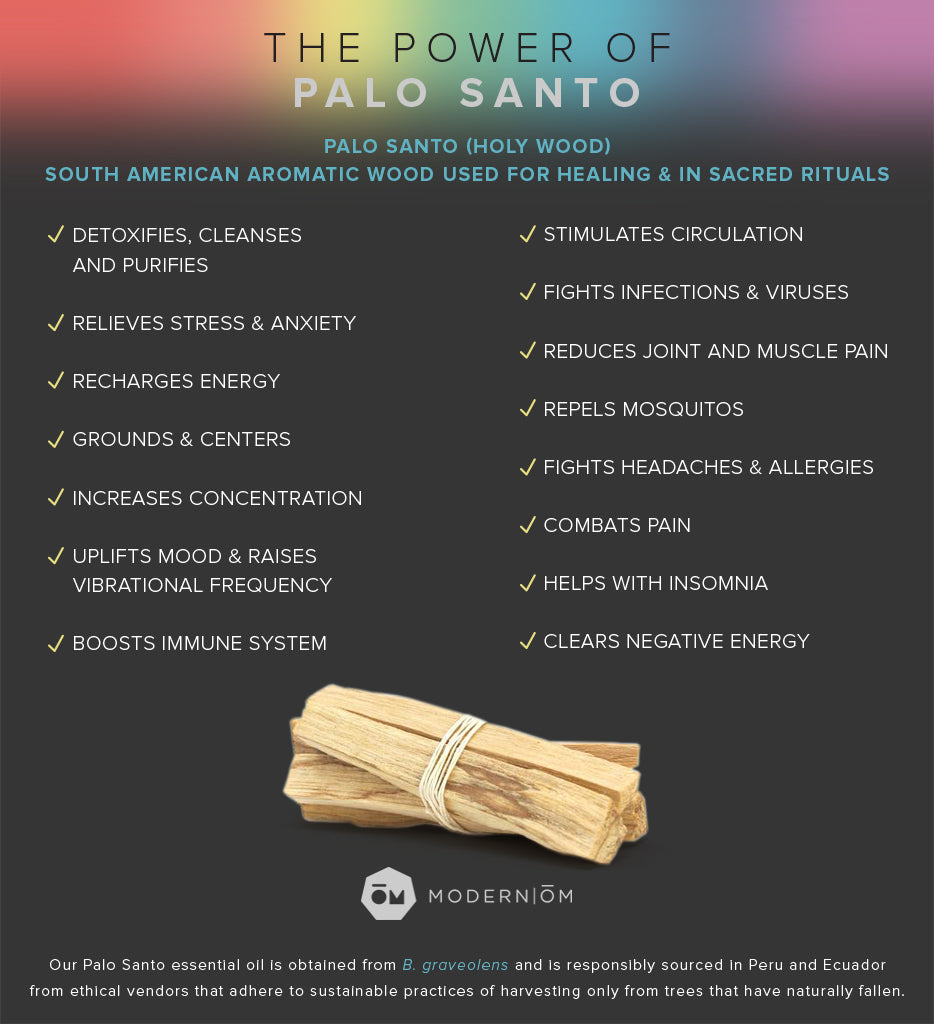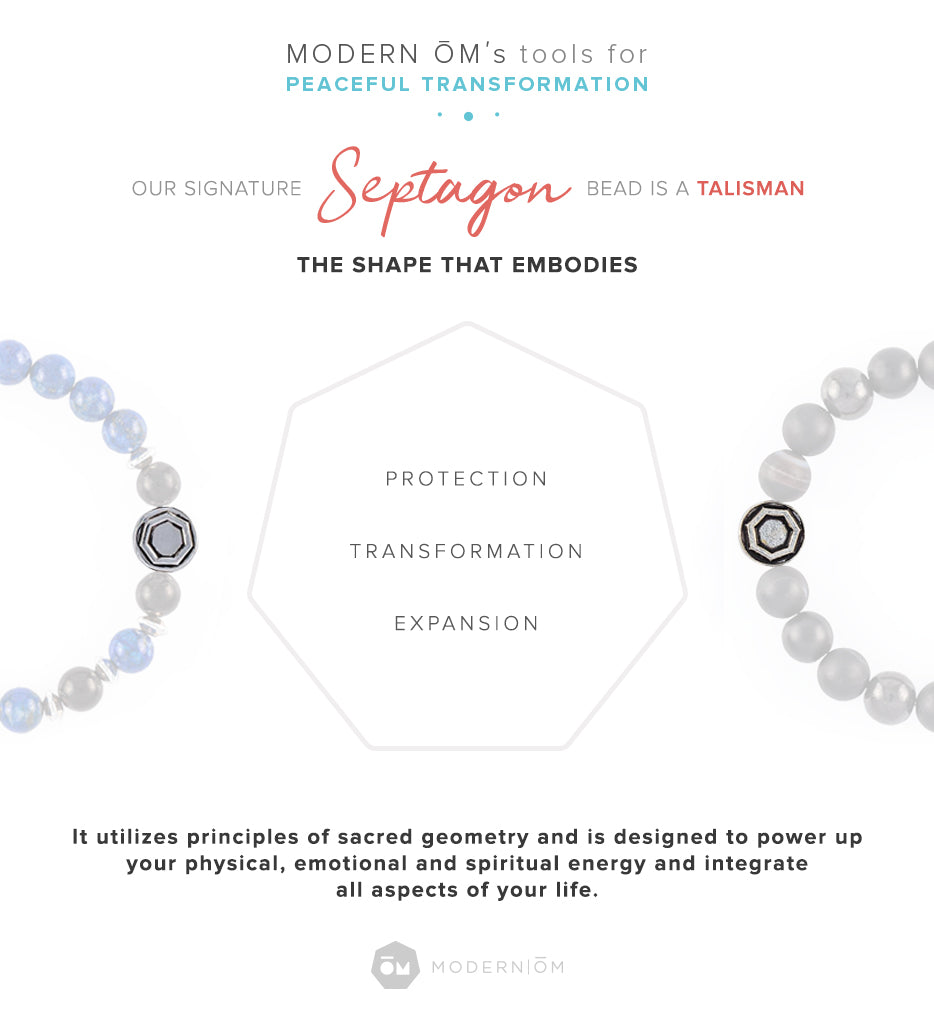 This naturally scented wrist mala embodies the energies of FREEDOM, to remind you of your intention to balance all aspects of your life.

Palo Santo wood is believed to protect, bring peace and clarity of mind. It uplifts your mood and raises your vibration. And, it has a fantastic smell reminiscent of citrus and its close relative frankincense.
DETAILS
8mm Palo Santo, Tibetan Silver
8mm Red Agate, Orange Agate, Yellow Jade, Amazonite, Blue Aventurine, Blue Apatite, Amethyst, Clear Quartz
Comes in Sm (approx. 6.5"), Med (approx. 7.25"), Lg (approx. 8")
Hand-crafted in the U.S.A.
Comes in our Signature Gift Packaging
Includes corresponding stones & woods cards
ENERGETIC PROPERTIES

Palo Santo - detox, protection, clarity

Red Agate - vitality, protection, stability
Orange Agate - pleasure, sexuality, spontaneity
Yellow Jade - willpower, focus, confidence
Amazonite - compassion, joy, positivity
Blue Aventurine - truth, creativity, self-respect
Blue Apatite - intuition, wisdom, memory
Amethyst - connection to higher power, spirituality
Clear Quartz - balance, harmony, healing
ORIGINS
All materials used in our jewelry are responsibly sourced.
Palo Santo, or Holy Stick, is a natural aromatic wood praised for its energetically cleansing and healing properties. It has been used for centuries by the Incas and indigenous people of the Andes in sacred ceremonies. 
We respect the sacredness of Palo Santo and the environment. Our Palo Santo essential oil and smudging sticks are obtained from B. graveolens and are responsibly sourced in Peru and Ecuador from ethical vendors we trust. They respect the spirit of the tree and adhere to sustainable practices of harvesting only from trees that have naturally fallen.
Our jewelry is made with genuine and unaltered natural stones that may vary in colors.
Mala Care: Wearing your mala when swimming or bathing might damage it. To clean your mala, gently wipe the beads with a damp cloth and place them in the shade to dry.