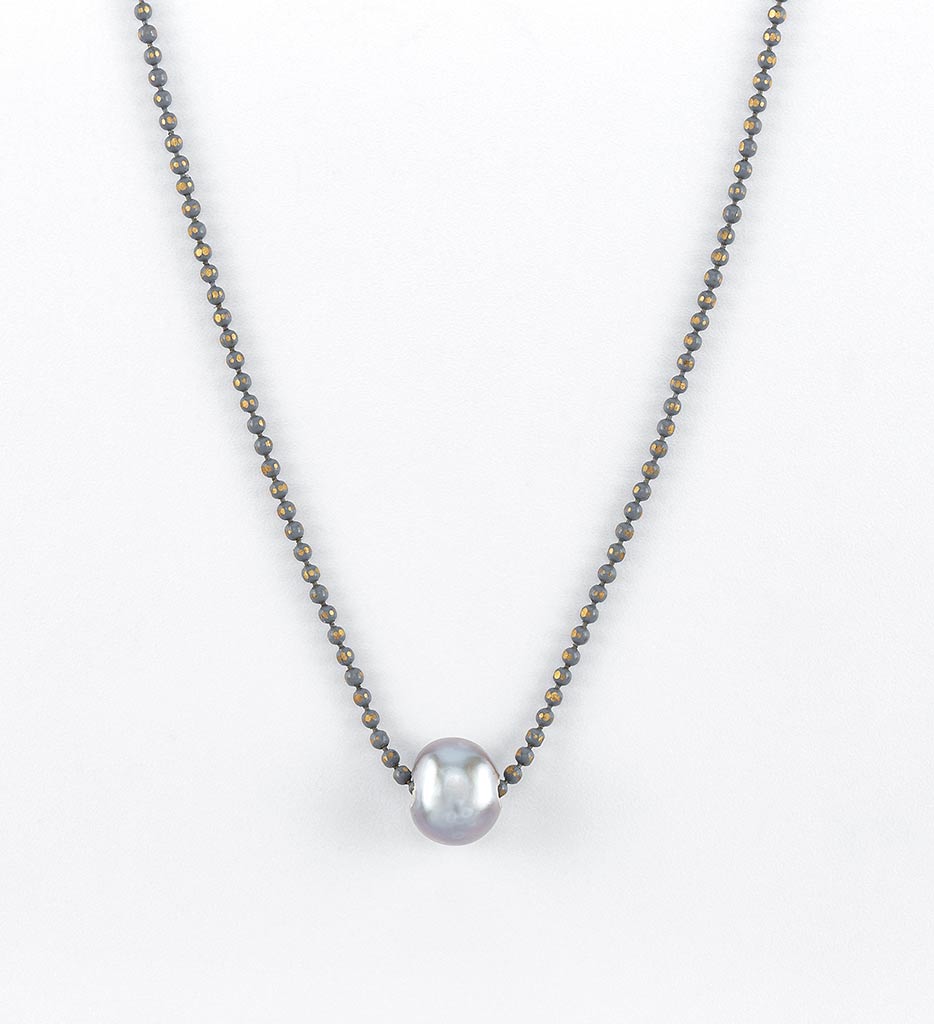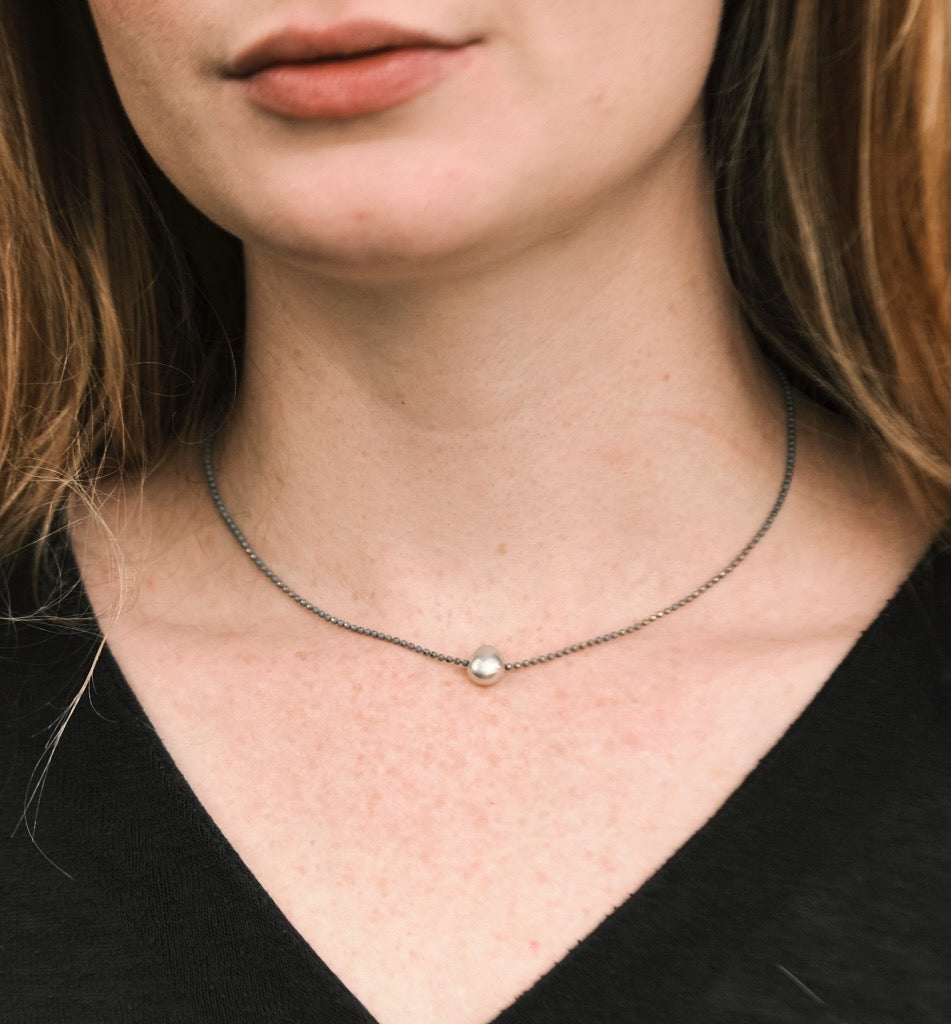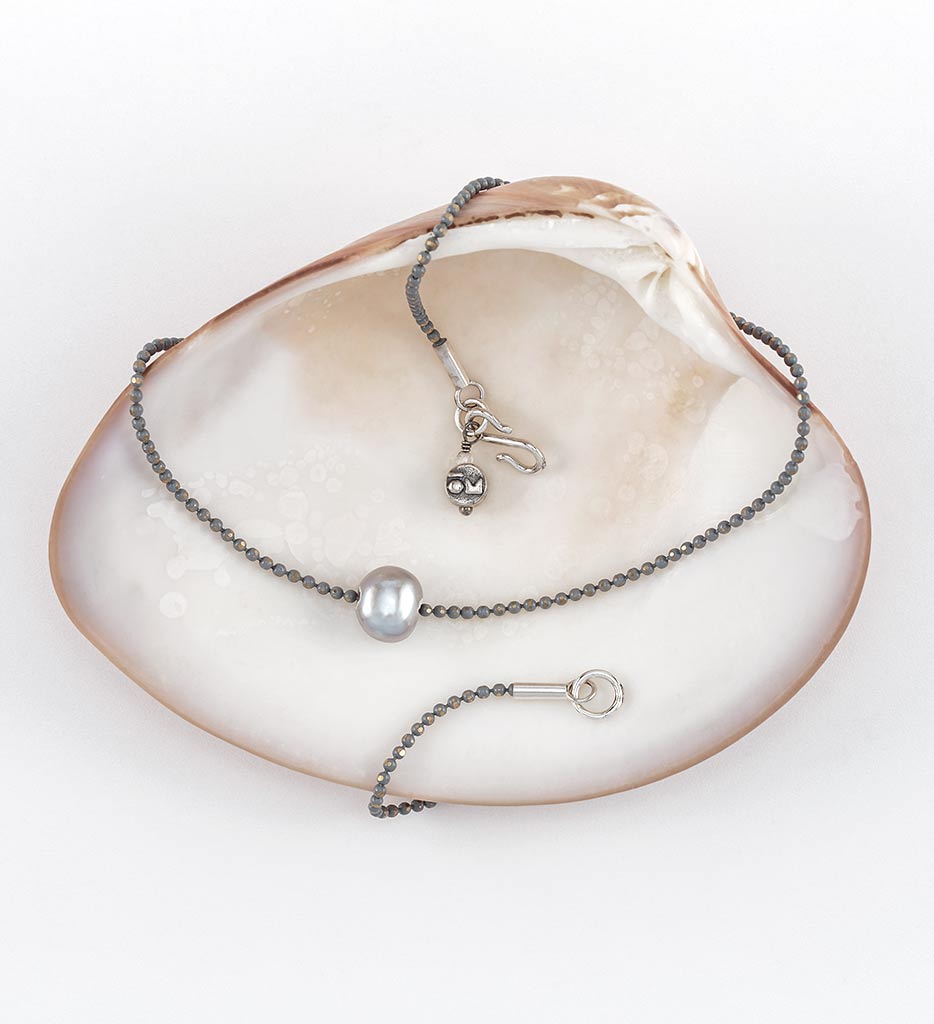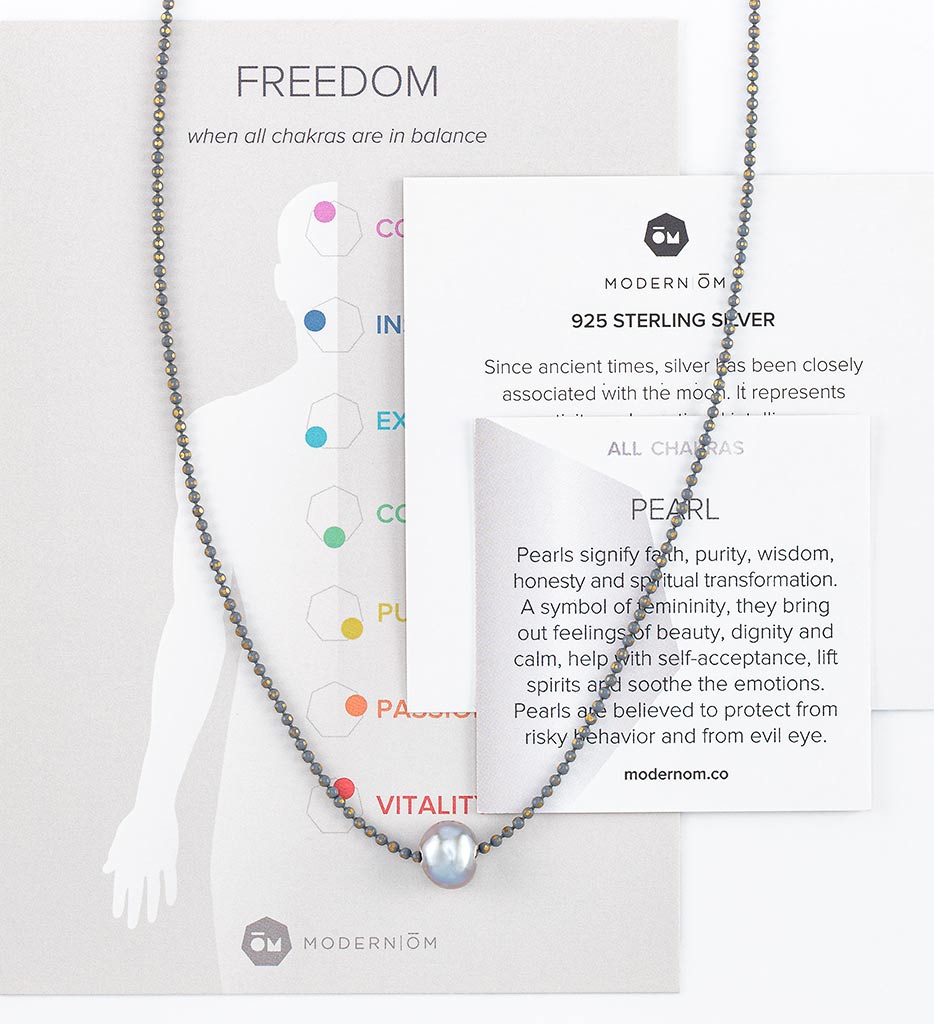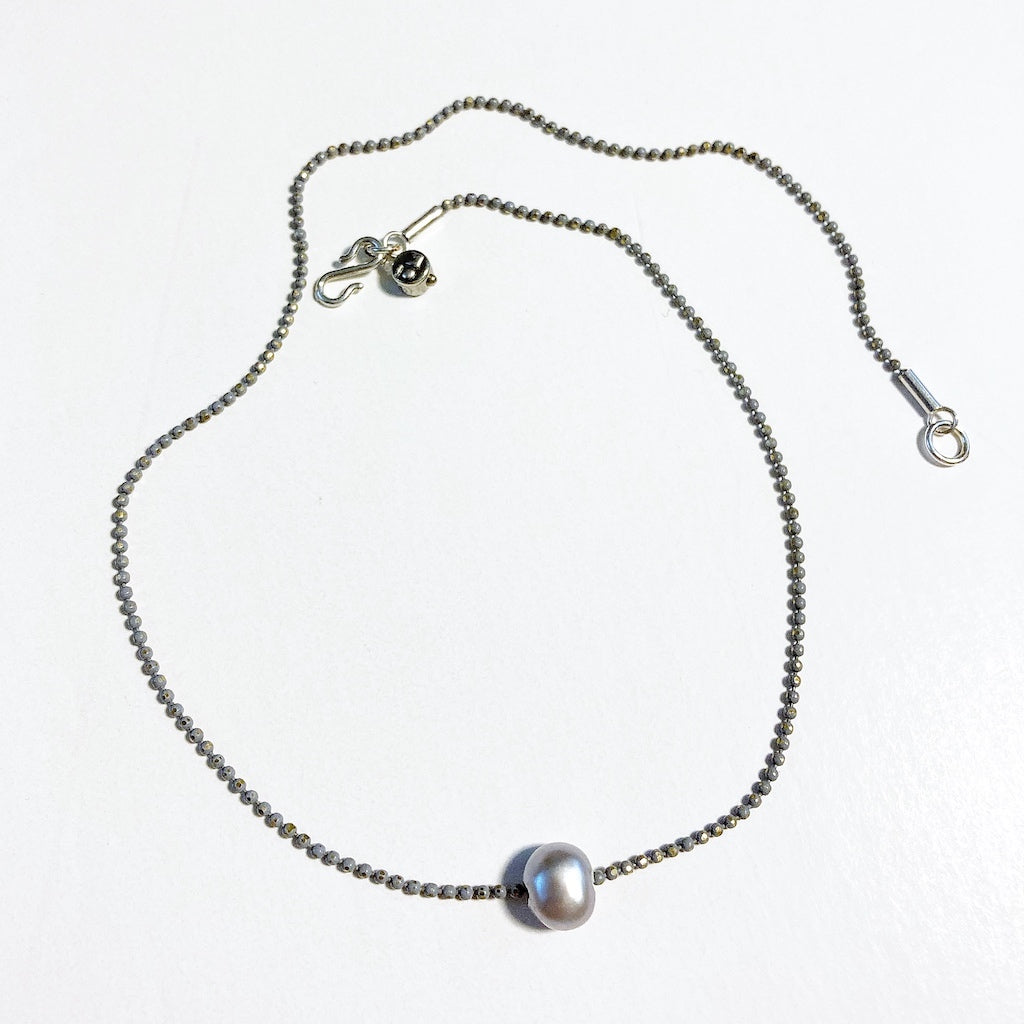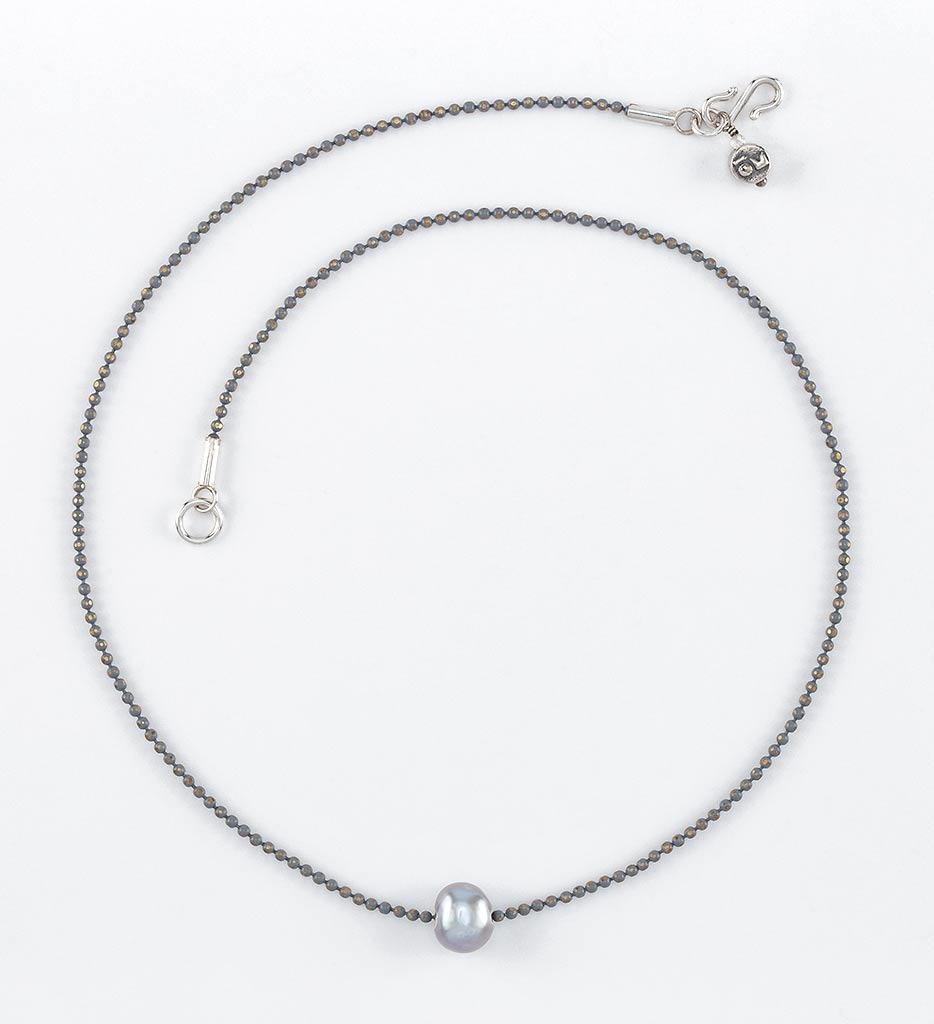 This simple modern necklace embodies energies of all 7 Chakras, to remind you of your intentions to simplify your life, live in balance and keep faith.

Ruled by Moon & Water, pearls are believed to help balance the human body's natural rhythms, bring inner wisdom,  help to strengthen pure love, enlighten the mind and inspire the mood.
DETAILS
Silver Grey Baroque Pearl, freshwater, approx. 7.0-9.0mm
Gray gold faceted brass chain
Sterling Silver ŌM bead & clasp
Choose 16" or 18" length
Hand-crafted in the U.S.A.
Comes in our Signature Gift Packaging
Includes materials cards
ENERGETIC PROPERTIES

Freshwater Grey Pearl - faith, purity, dignity, wisdom
Sterling Silver - creativity, emotional intelligence, reflection
MATERIALS & AUTHENTICITY

Our jewelry is made with genuine and unaltered natural stones that may vary in shapes & colors.
All stones & woods used in our jewelry are responsibly sourced.