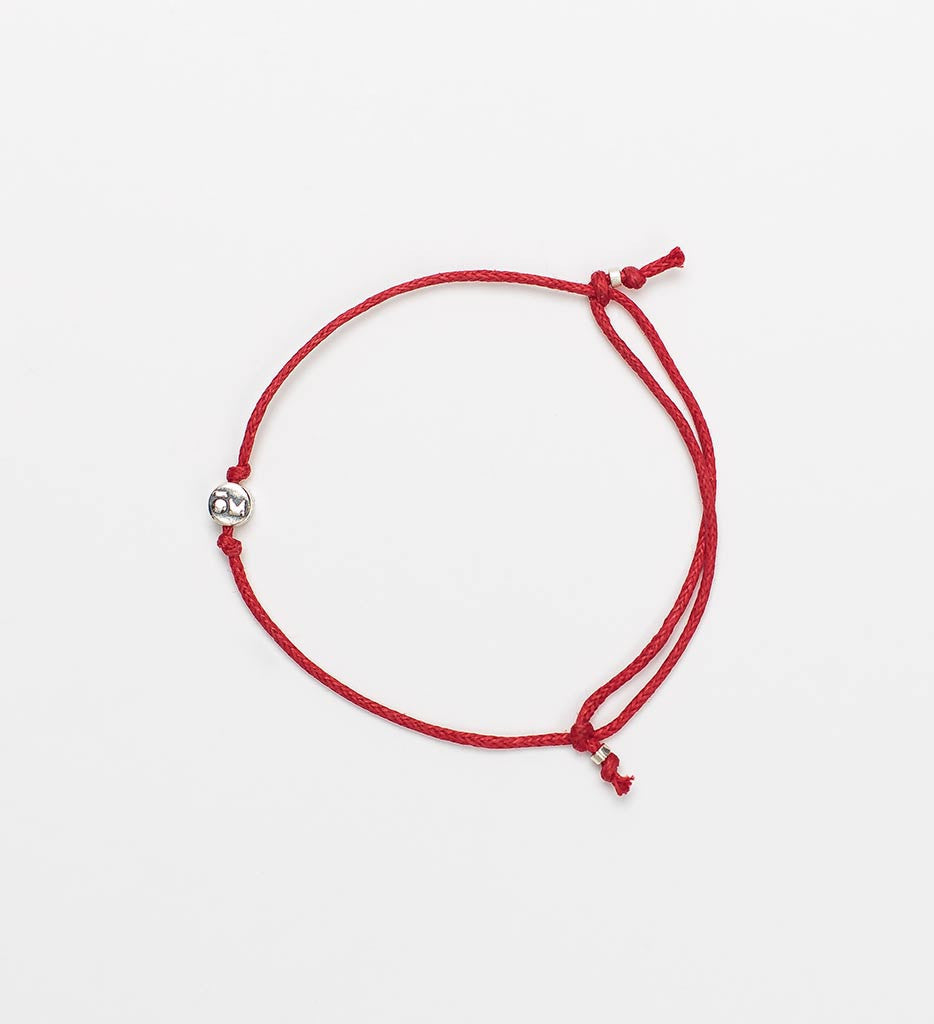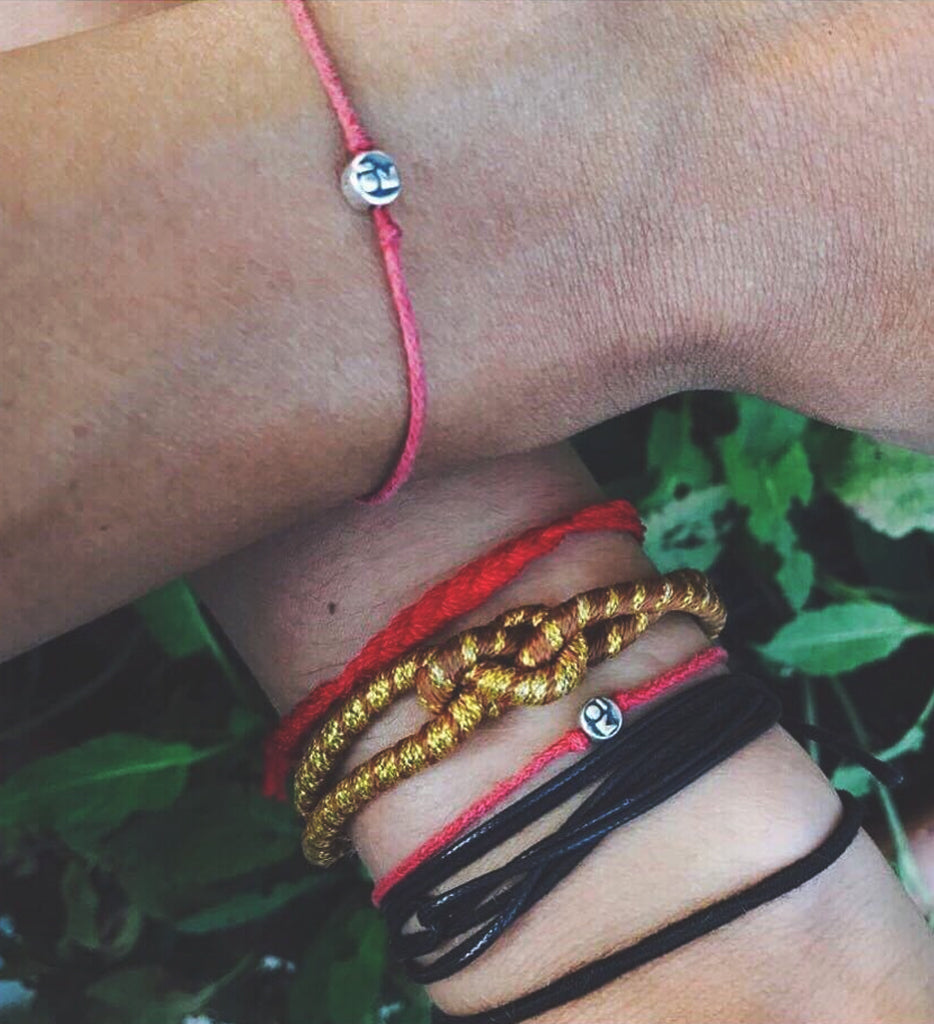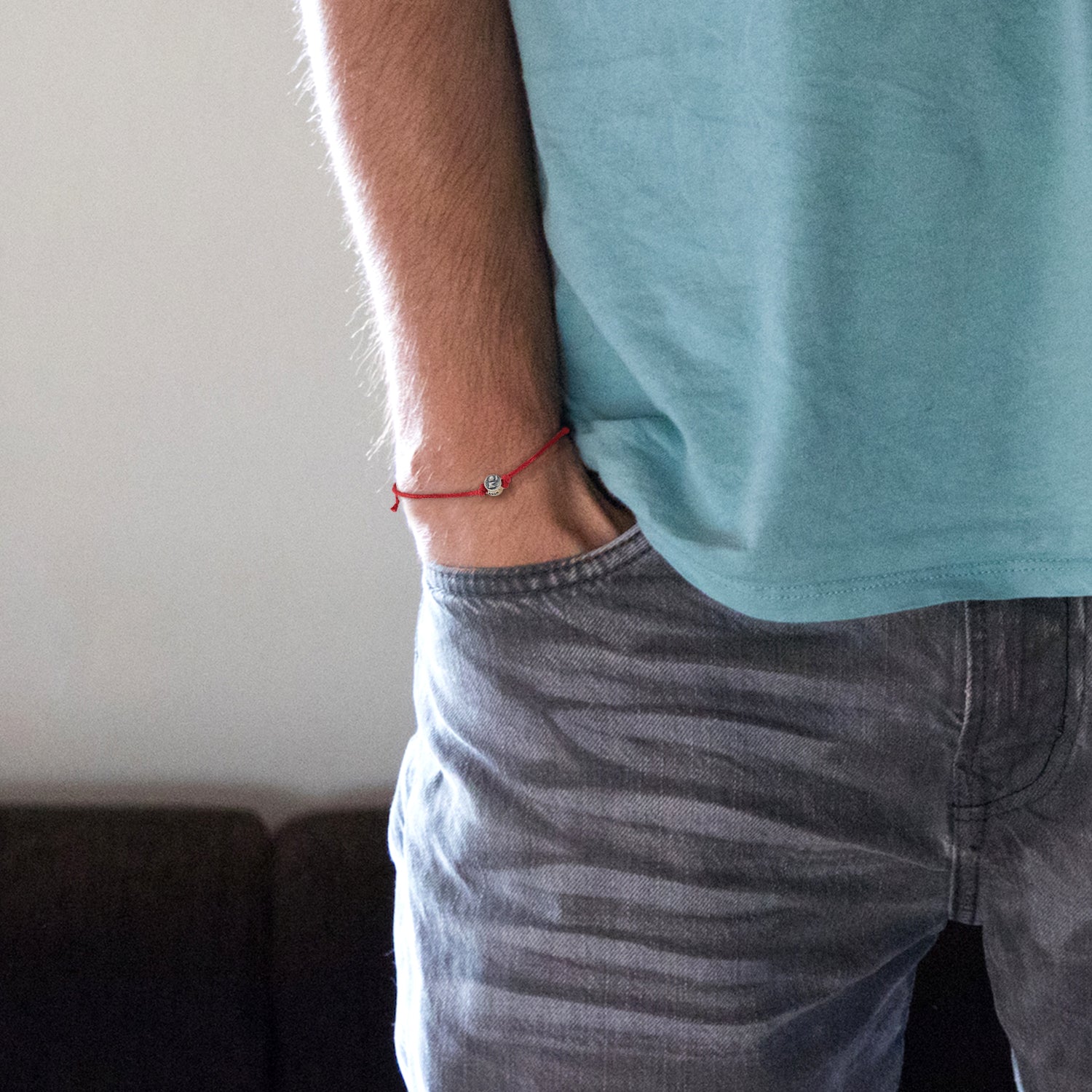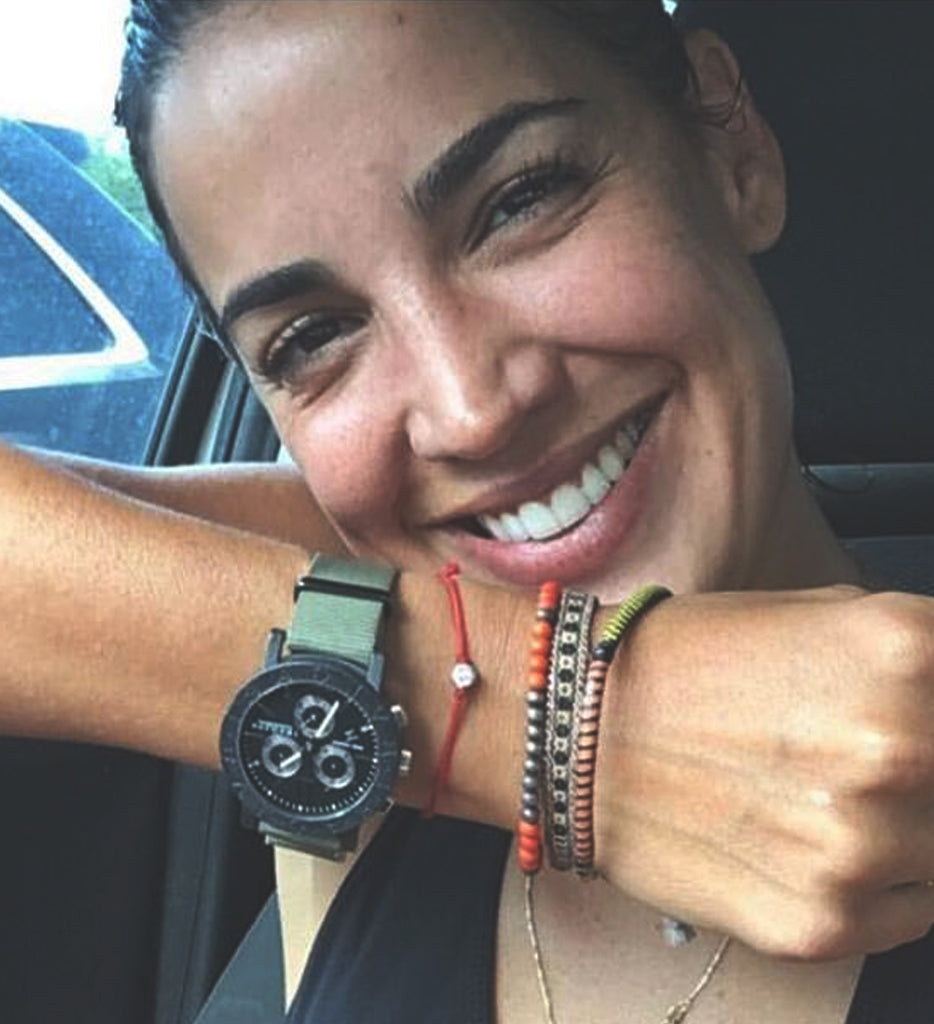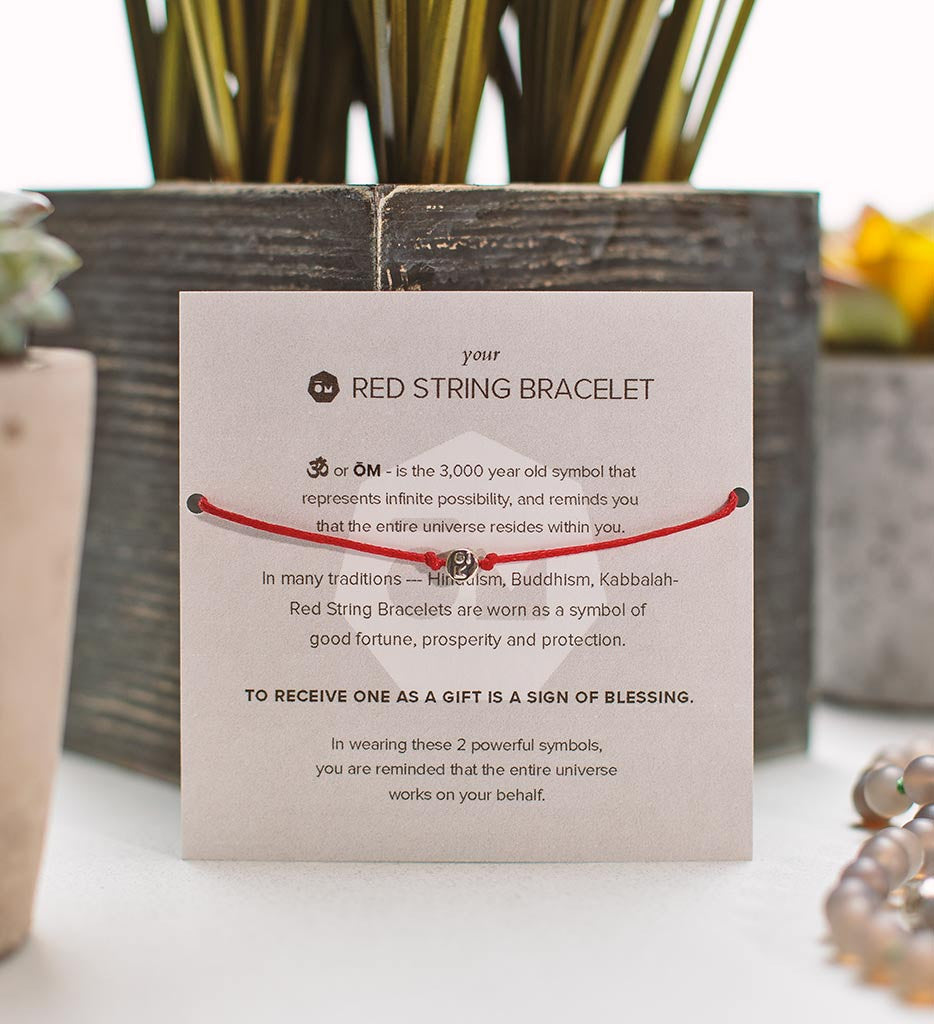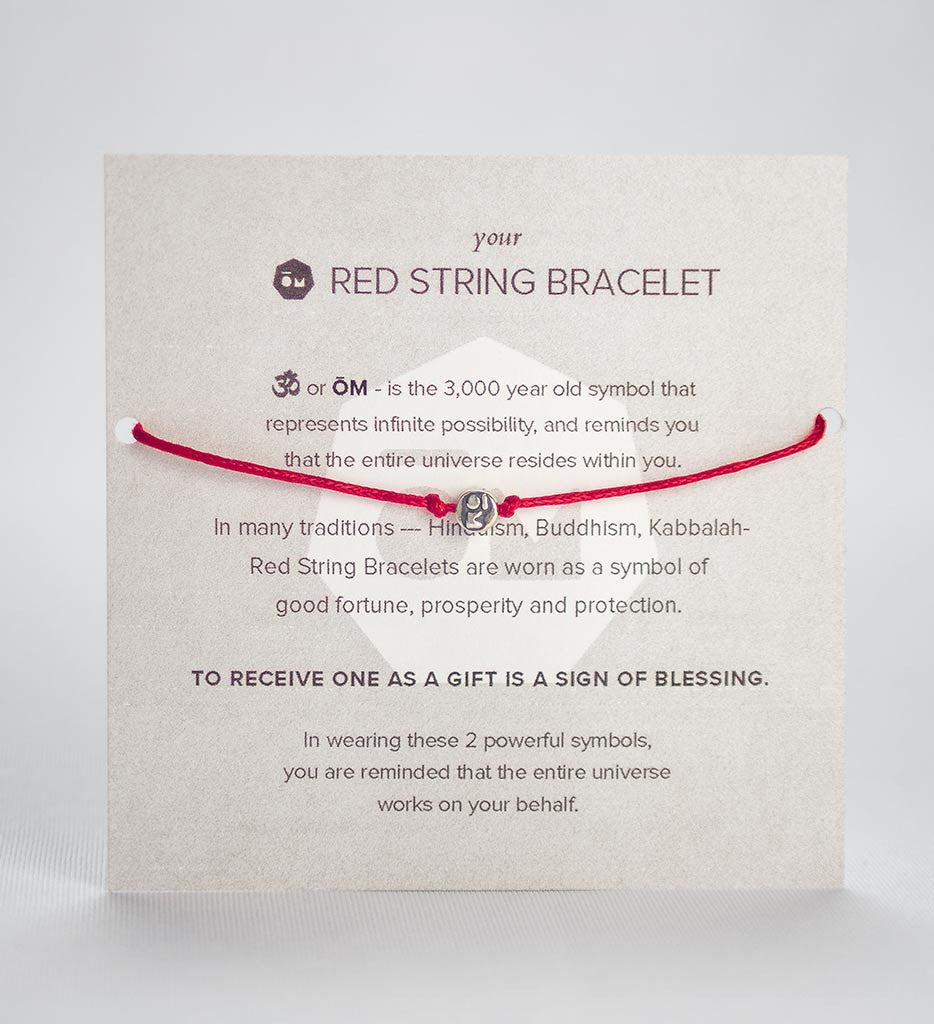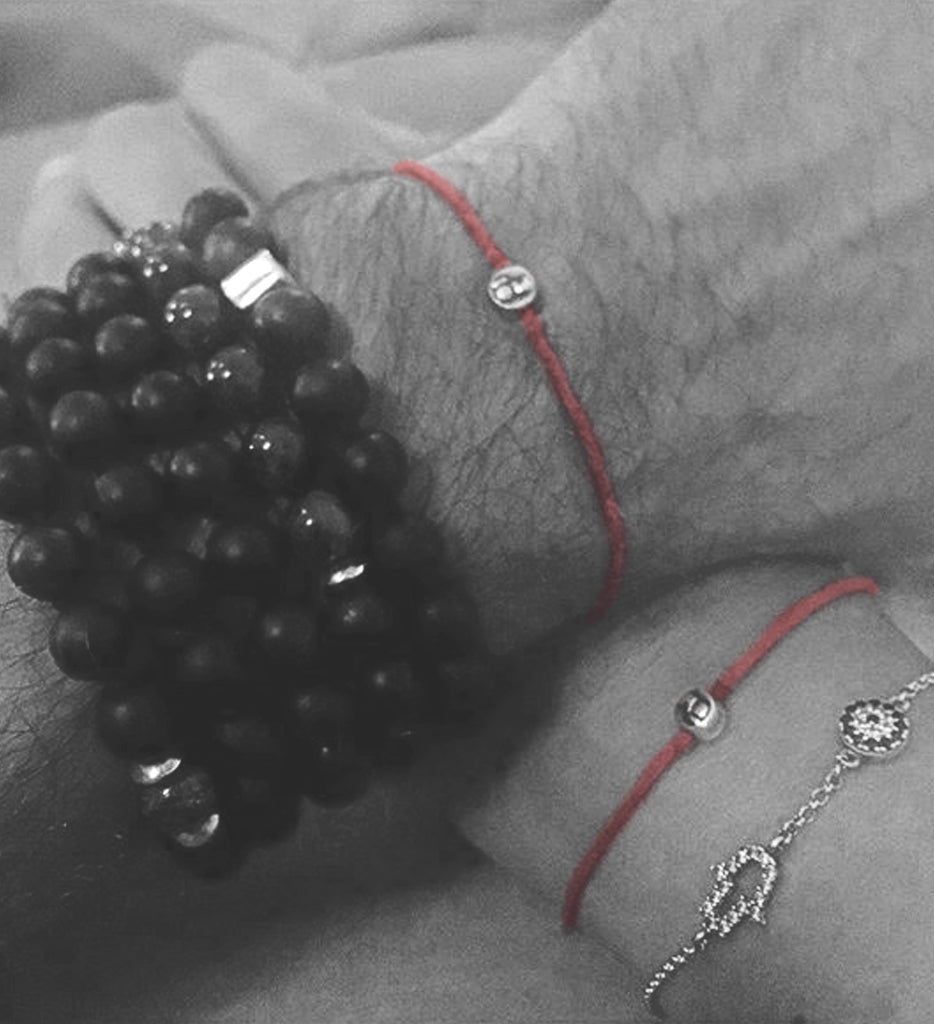 [widgetic-audio-play-button id=5aa1758fecb2a1074c8b456b autoscale=on width=300 height=40 resize=fill-width]
In many traditions - Hinduism, Buddhism, Kabbalah - Red String Bracelets are worn as a symbol of good fortune, prosperity and protection. The 3,000 year old symbol, ŌM represents infinite possibility.
Together, Red String and ŌM are a reminder that you have the entire universe working on your behalf. An audio file with instructions for setting your intention will be delivered as part of your purchase.
Details
Sterling Silver ŌM bead
100% Waxed Cotton String
One Size fits all
Hand-crafted in the U.S.A.
Comes in our Signature Gift Packaging
Includes intentions setting guide
How to Use
Listen to our intentions setting instructions
Set your intention
Put the bracelet on, adjust, and leave until it falls off 
The bracelet will wear off at the right time
The string is colored with an organic dye which will fade from red to pink and ultimately a rather beige color. This is a normal process and is part of what makes each Red String Bracelet unique to the wearer and their environment. NOTE: The fading process is accelerated by exposure to pool chlorine and/or salt water.