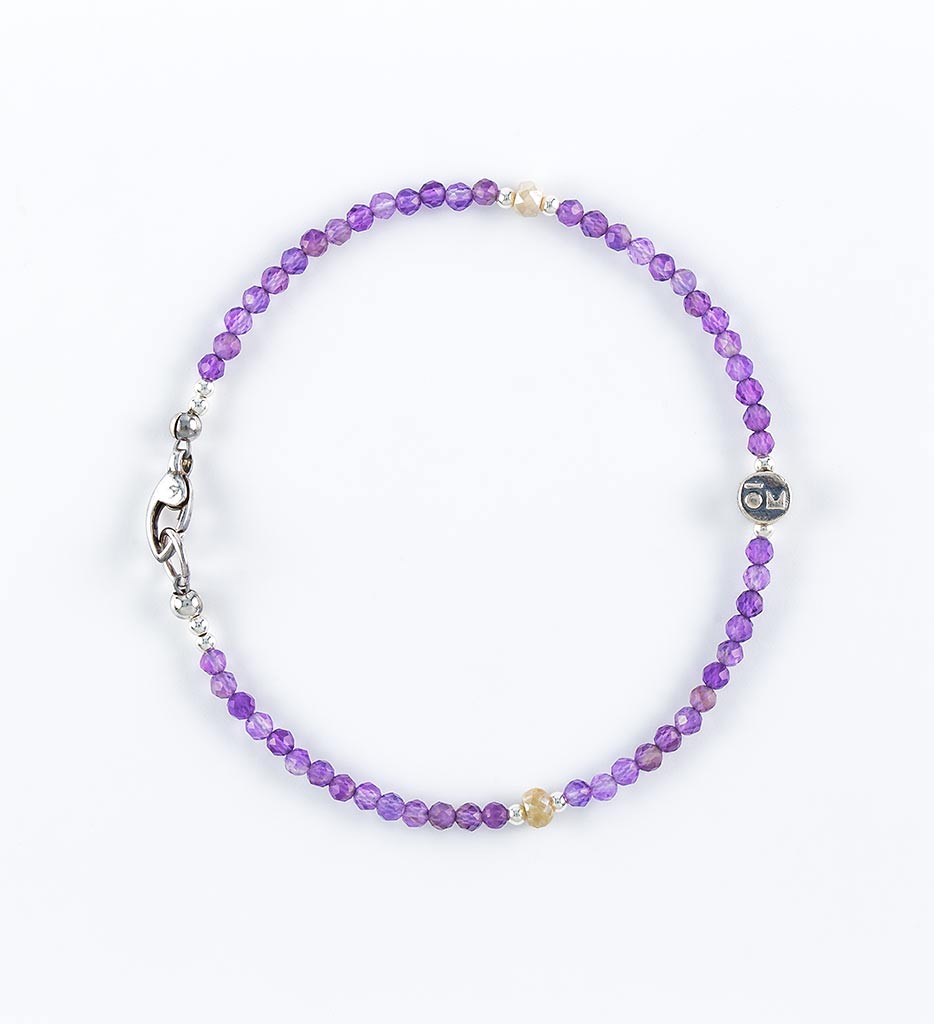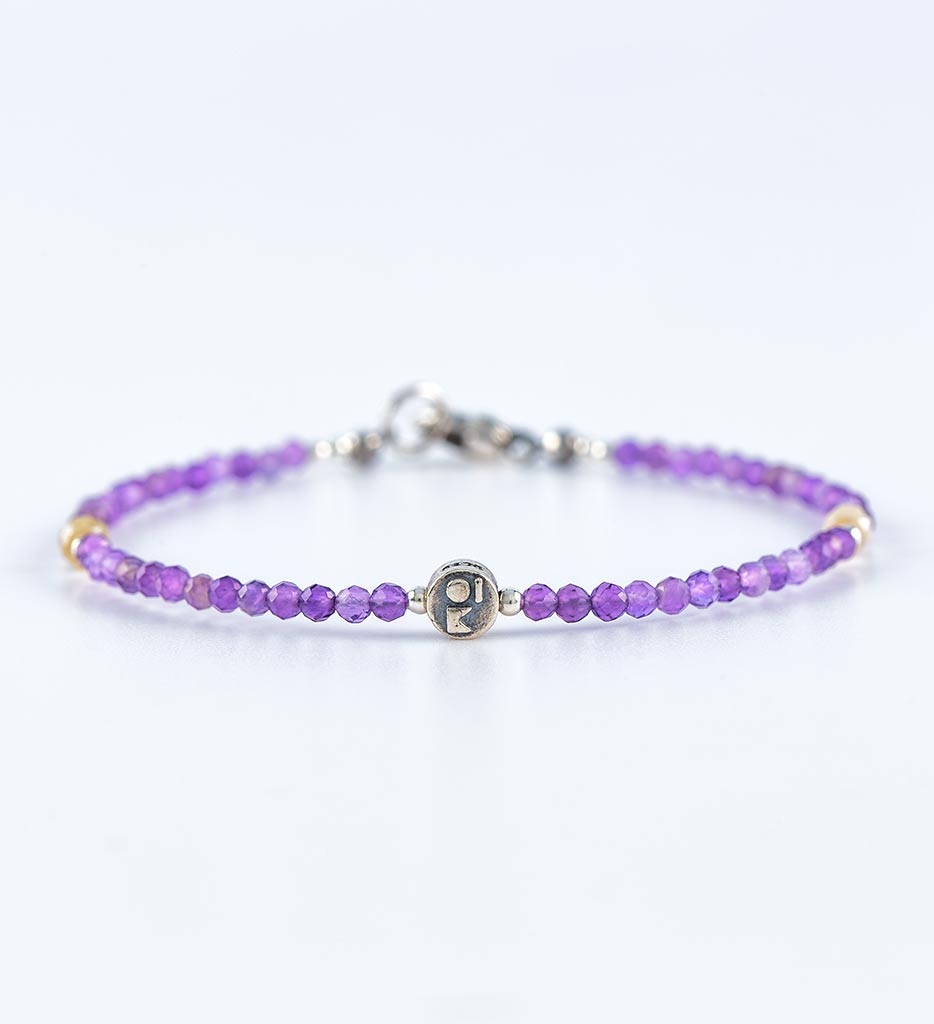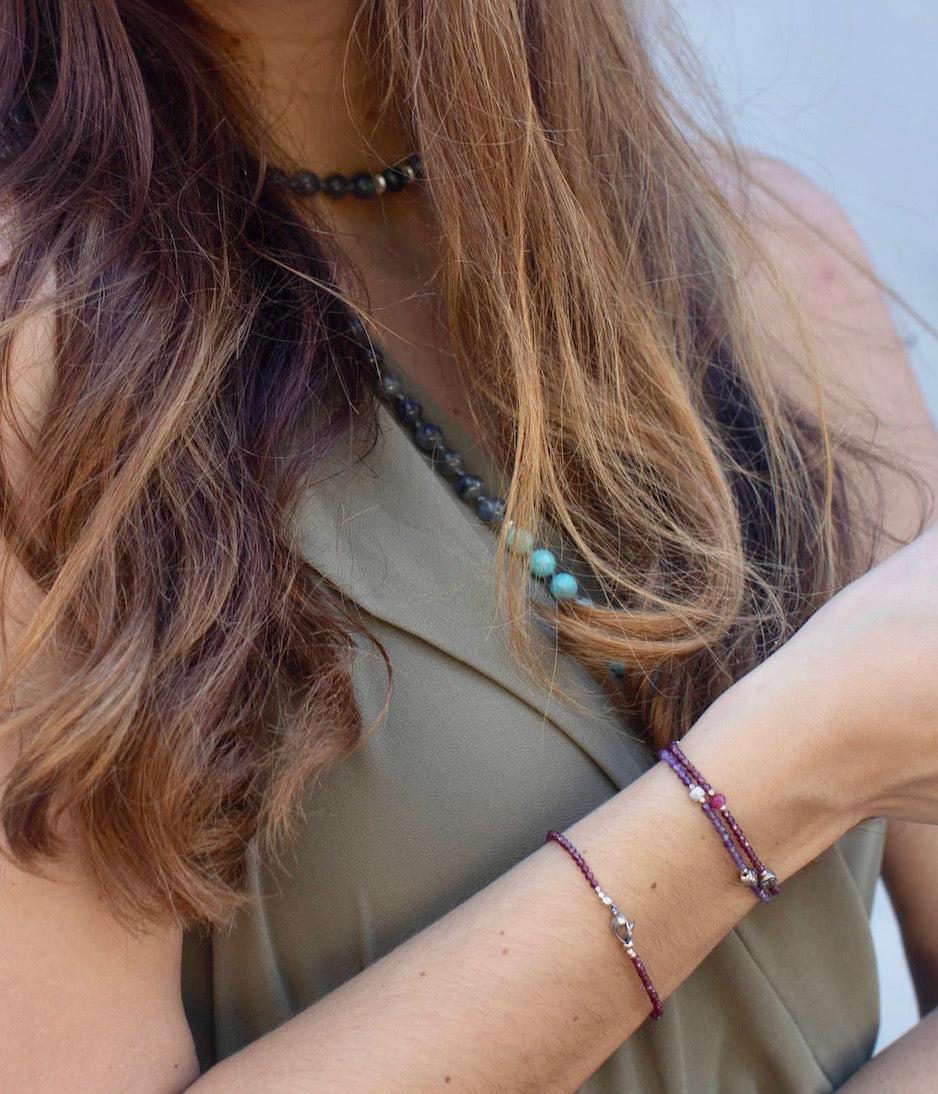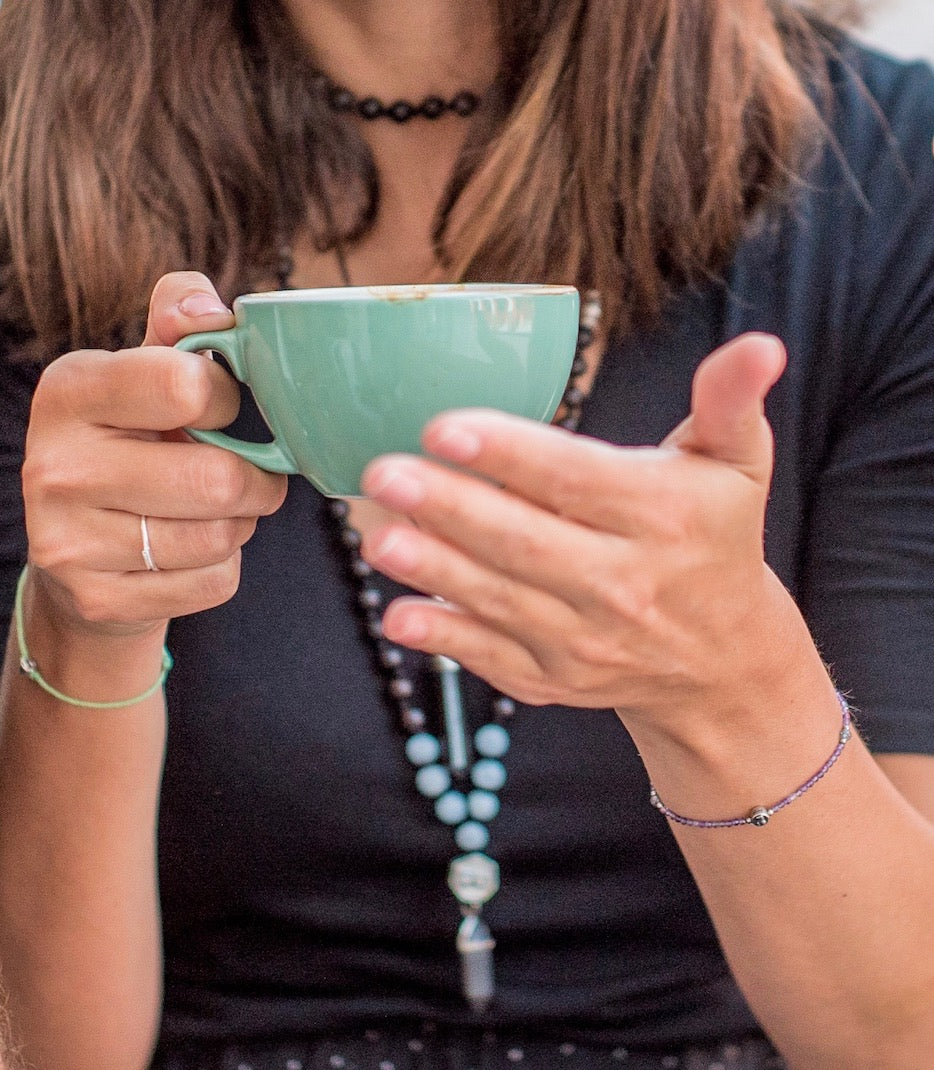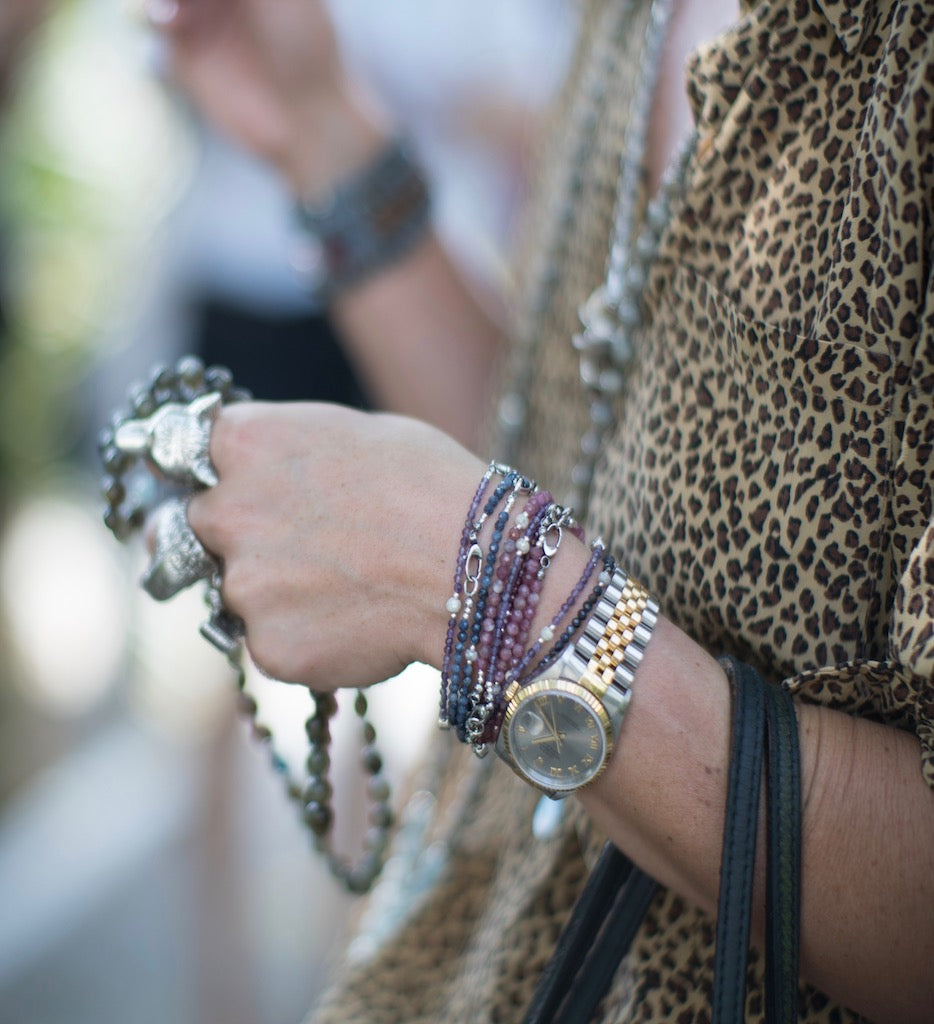 This bracelet embodies energies of the 6th and 7th Chakras, INSIGHT and CONNECTION, to remind you of your intentions to see the world as it truly is and to be present in the now.
DETAILS
2.5mm Faceted Amethyst, 3mm Silverite
Sterling Silver ŌM bead & spacers
Hand-crafted in the U.S.A.
Comes in our Signature Gift Packaging
Includes corresponding materials cards
Small - up to 6.0"; Medium - up to 7.0"; Large - up to 7.75"
Matching Necklace available
ENERGETIC PROPERTIES

Amethyst - inner wisdom, enhanced intuition, amplified right-brain function
Silverite - called "White Sapphire", protection, spiritual awareness, focus
Sterling Silver - creativity, emotional intelligence, reflection
MATERIALS & AUTHENTICITY

Our jewelry is made with genuine natural woods & stones that may slightly vary in shape, size & color.

Jewelry Care: Do not wear your bracelet when swimming or bathing. To clean, gently wipe with a damp cloth and place in the shade to dry.