Shungite Power 108 Mala Set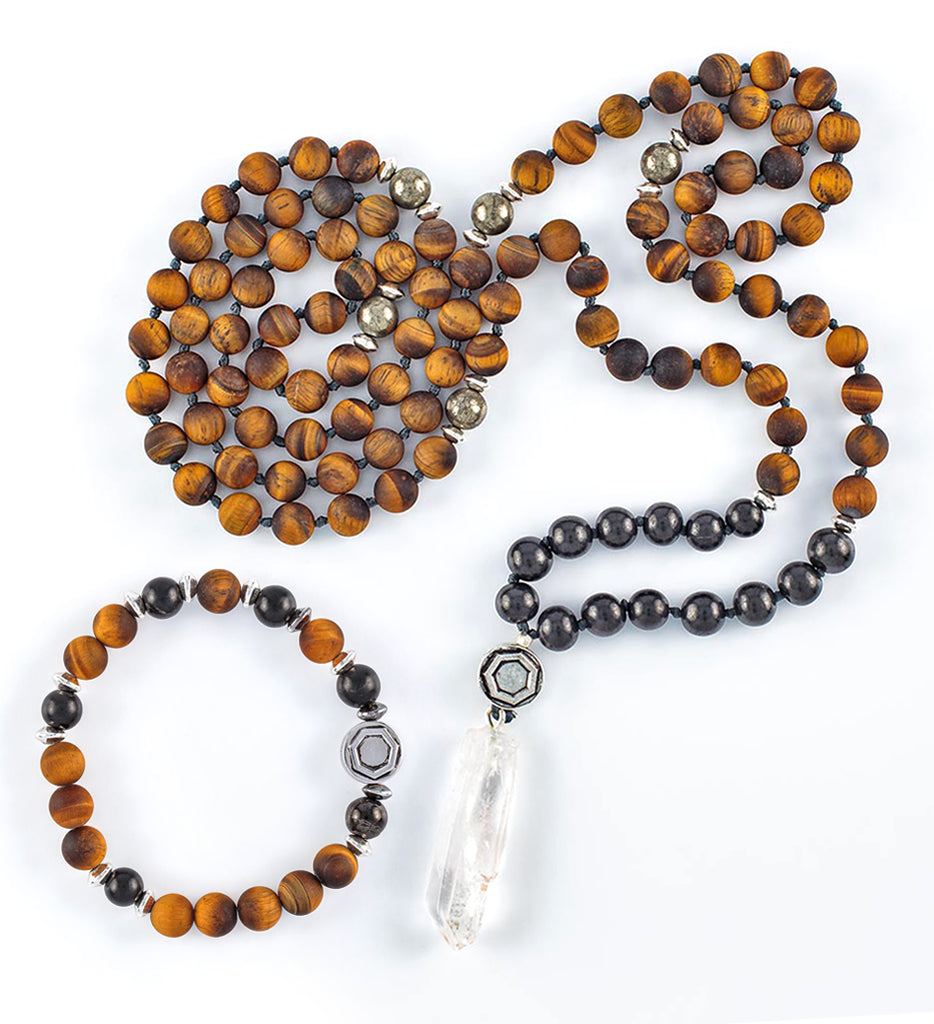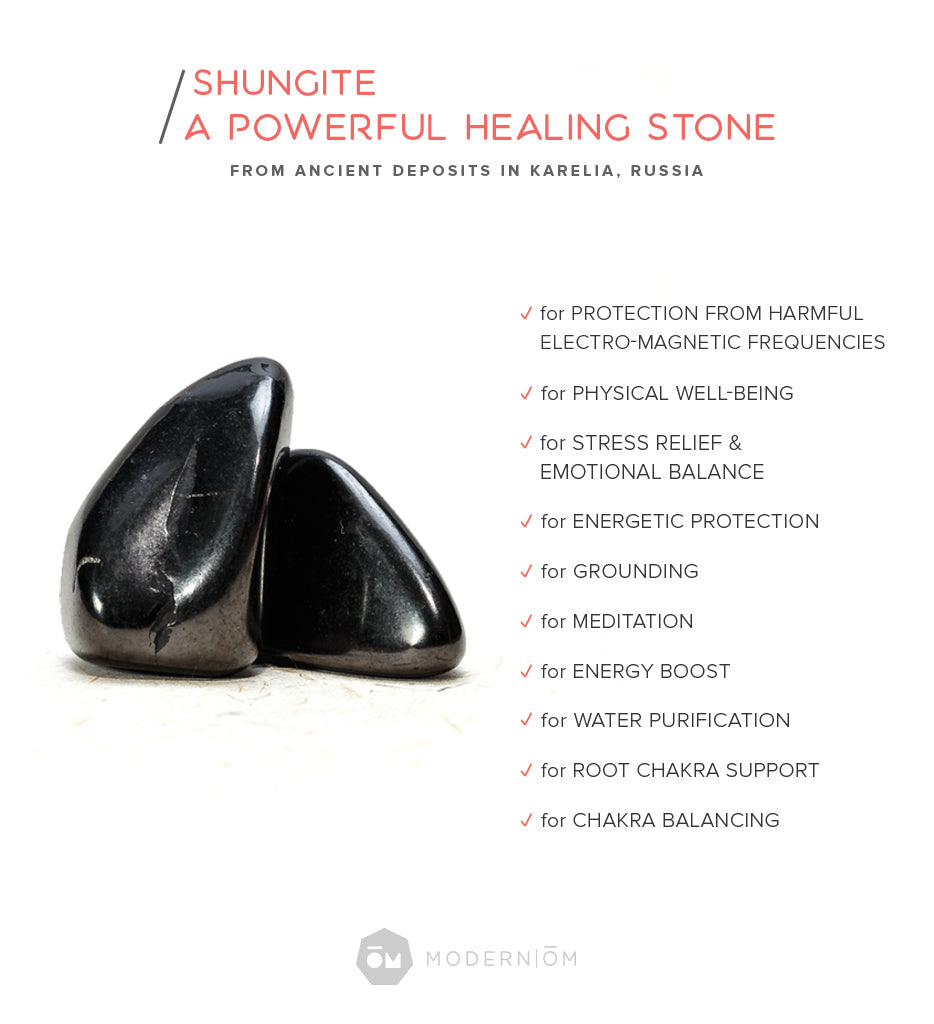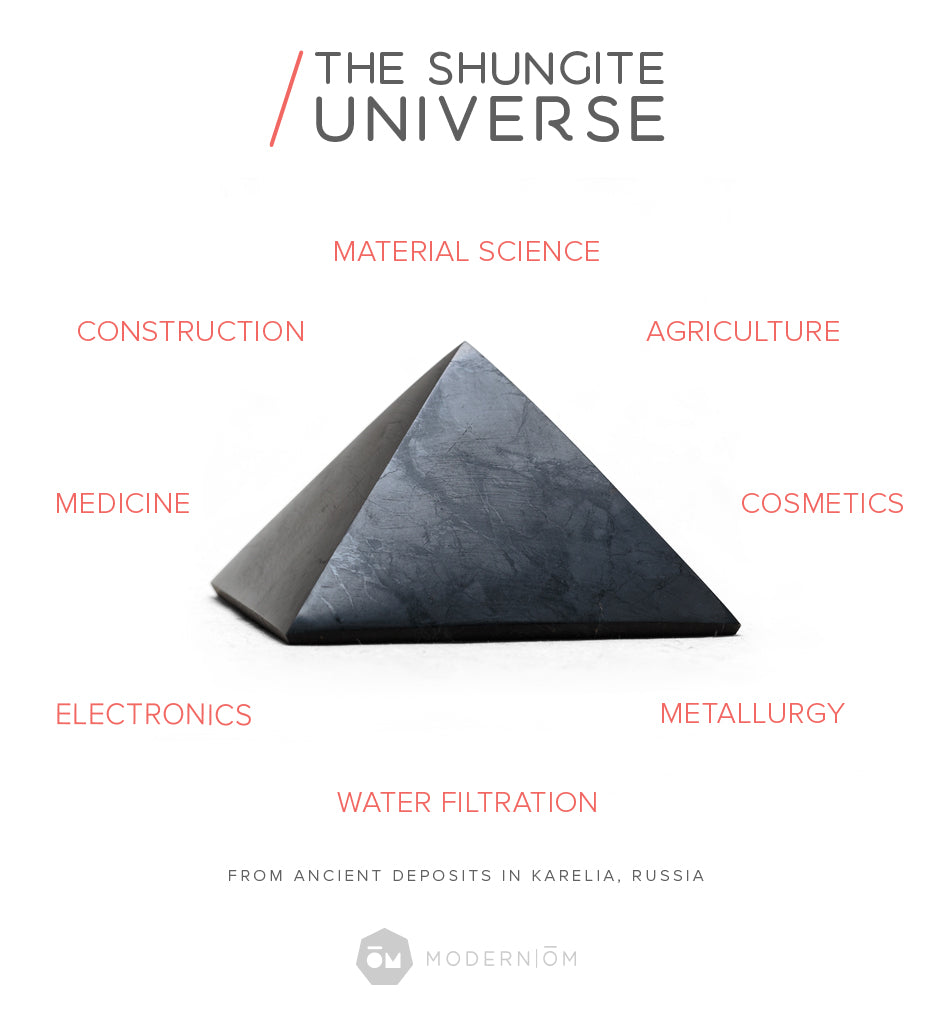 108 BEAD + WRIST MALA
Our 108-bead Shungite mala amplifies the energies of the 1st & 3rd Chakra, VITALITY & PURPOSE, to remind you of your intention to be strong, grounded, focused, confident and to achieve what you desire.
Wrist mala's design is based on the Golden Ratio, a symbol of perfection and proportion. It is meant to help us stay in alignment with it's inherent properties of harmony, balance and unlimited expansion.
Learn more about SHUNGITE here, and about SHUNGITE's EMF properties here.
DETAILS
8mm Tiger Eye, Shungite, Pyrite
108 beads, 21.5"- 22" long without the pendant
Crystal Quartz pendant approx. 1.5"
Small - up to 7.0", Medium - up to 7.5"; Large - up to 8.0"
Sterling Silver ŌM bead & spacers
Hand-crafted in the U.S.A.
Comes in our Signature Gift Packaging
Includes corresponding stones & woods cards
PROPERTIES
Tiger Eye - focus, problem resolution, courage, success
Shungite - EMF protection, detox, energy amplifier
Pyrite - willpower, focus, motivation, optimism
Clear Quartz - "Master Healer", amplifies the effect of other crystals, clears, balances and re-energizes all Chakras
Sterling Silver - creativity, emotional intelligence, calmness, reflection
Our jewelry is made with genuine and unaltered natural stones, that may vary in colors.
Mala Care: Wearing your jewelry when swimming or bathing might damage it. To clean, gently wipe the beads with a damp cloth and place them in the shade to dry.
MATERIALS
In its unprocessed state Shungite has a matte surface. On the Mohs Scale of Mineral Hardness it is between 3 & 4, making it quite a soft material. Shungite beads are polished to a light shine, with wear they tend to take on a matte appearance. This change does not affect its beneficial energetic properties on the body or the longevity of the beads.
We recommend that you remove your Shungite jewelry before showering, bathing or swimming – doing so will help extend the bead's gloss.
All our Shungite is sourced directly from Karelia, Russia and is tested for authenticity.