Smokey Quartz Crystal Pendant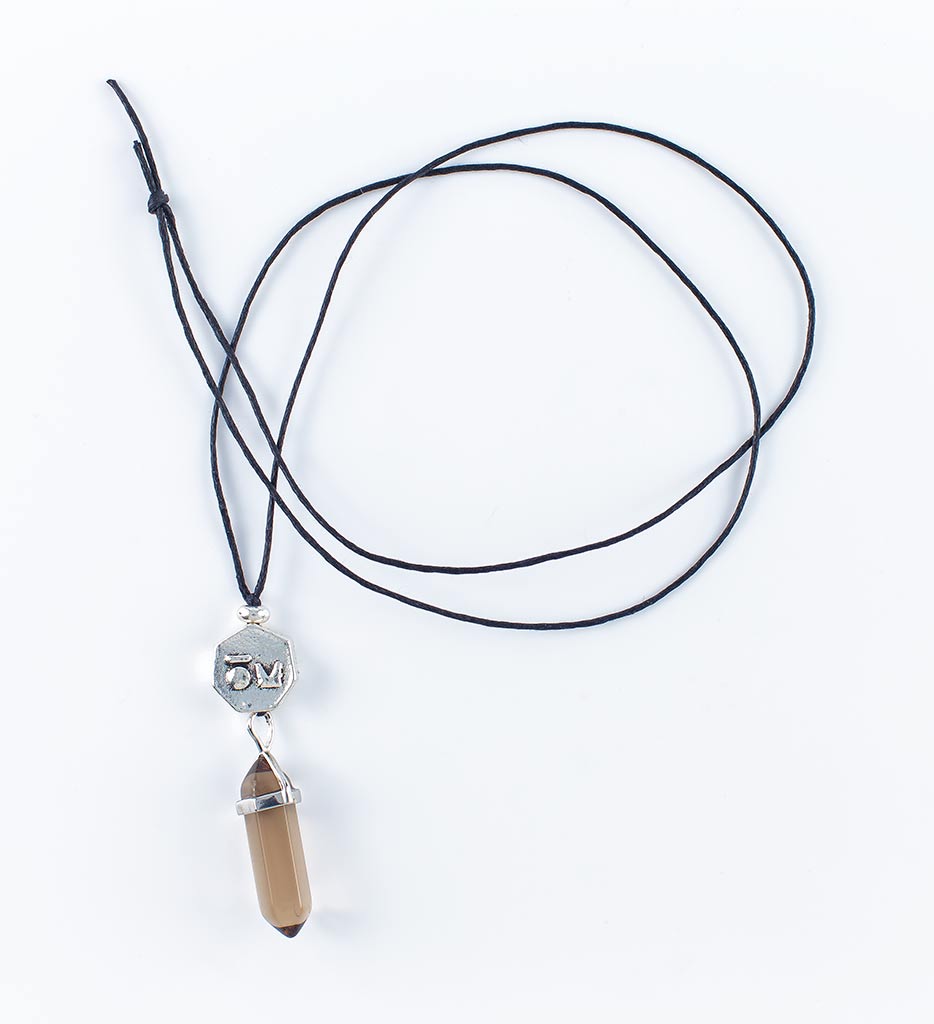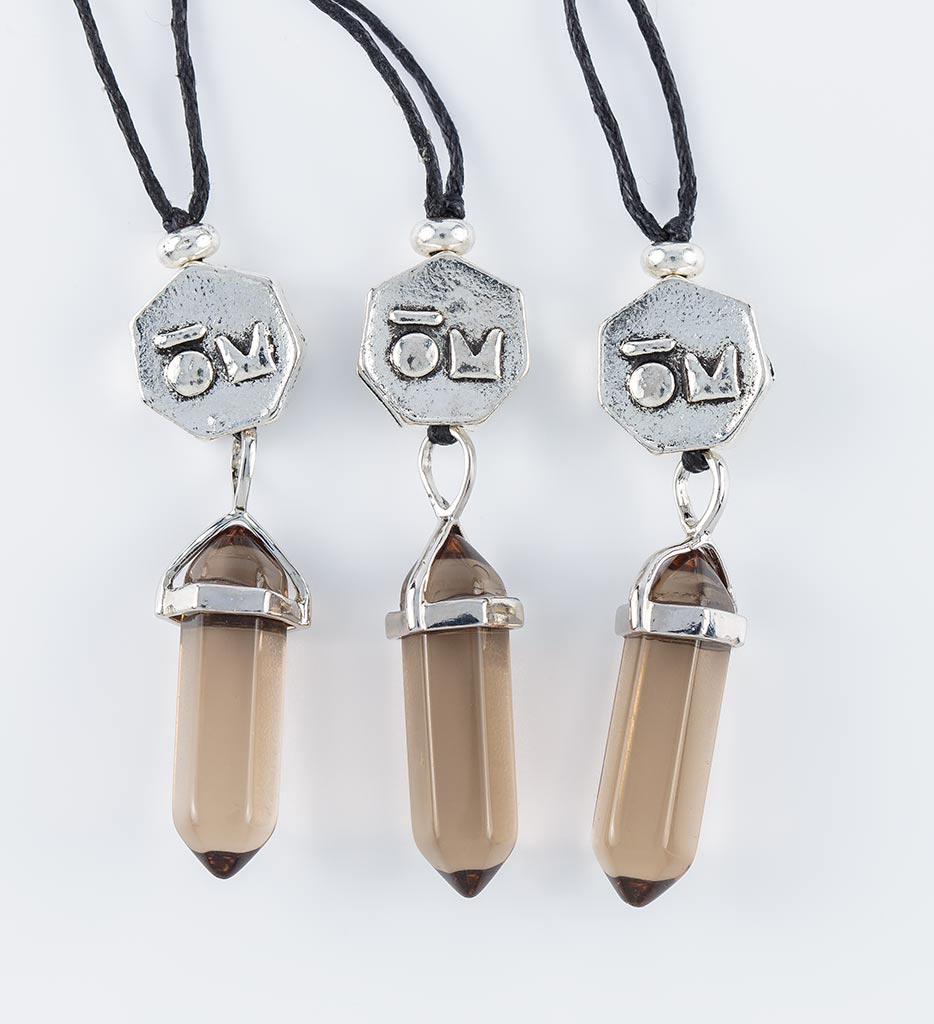 This pendulum shaped pendant is made from natural crystal. Each is unique, with its own natural color and pattern.
Strung on a black waxed cotton cord for a minimalistic look, this necklace, made with Smokey Quartz, is a great reminder of your Chakra-based intention of VITALITY.
1 x Smokey Quartz Pendant
SMOKEY QUARTZ - balance, protection, strength
Tibetan Silver ŌM Bead
Approx. 14-15" in length without the pendant
Pendant approx. 2.25" long from the tip of the crystal to top of the ŌM bead
Comes in a bag with crystal description
Handcrafted in the U.S.A.
DETAILS
Our pendant materials are chosen for their ability to enhance the energy of your intentions.
SMOKEY QUARTZ - promotes security and stability, strengthens connection with nature. Directs the energy of the upper Chakras to the Root Chakra and neutralizes negative vibrations, creating harmony, balance and relaxation.
TIBETAN SILVER - traditionally, it has rustic, almost unfinished look to it, and is made of copper, zinc and silver. Tibetan silver is valued based on its color, symbolism and meaning.