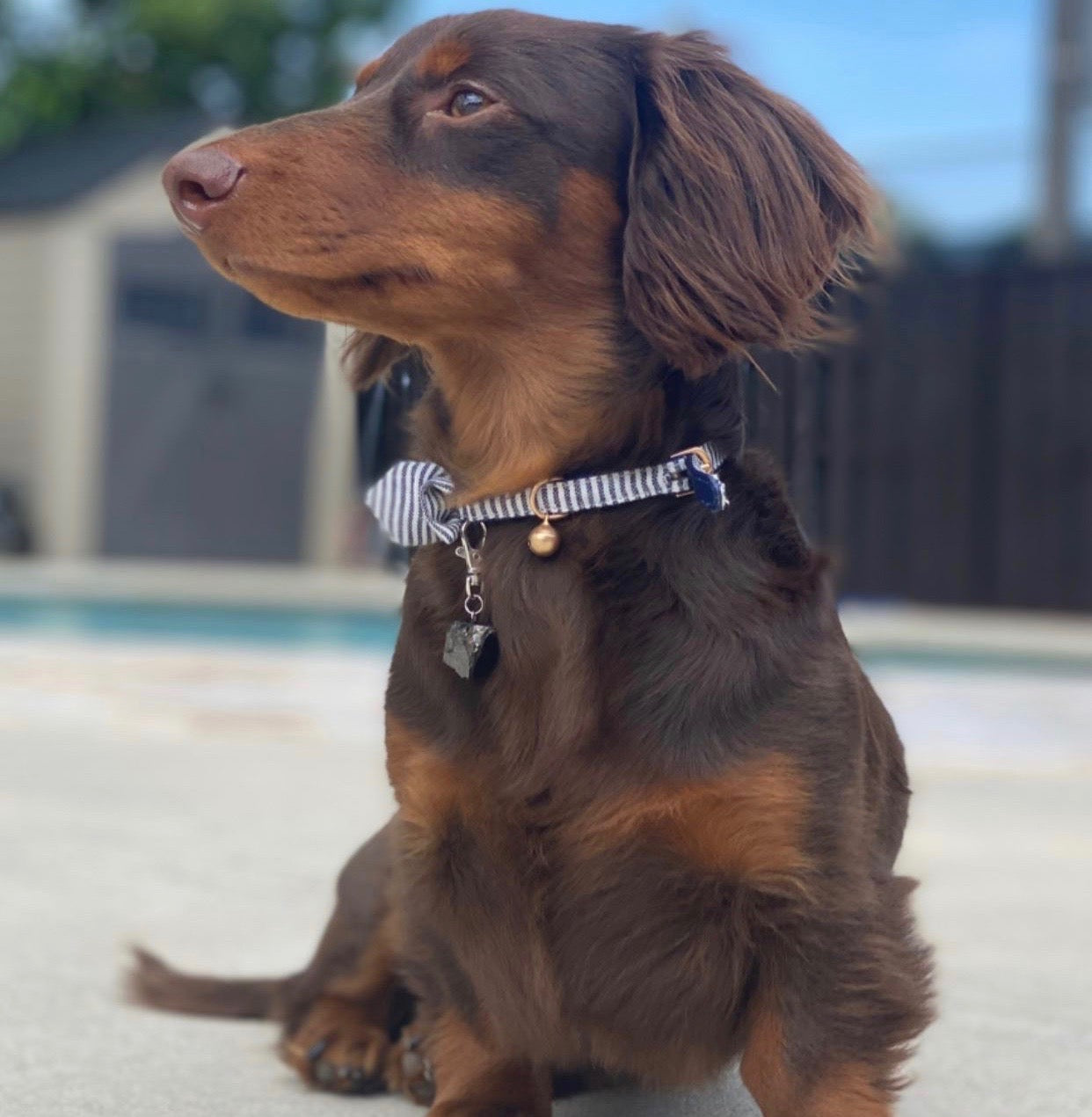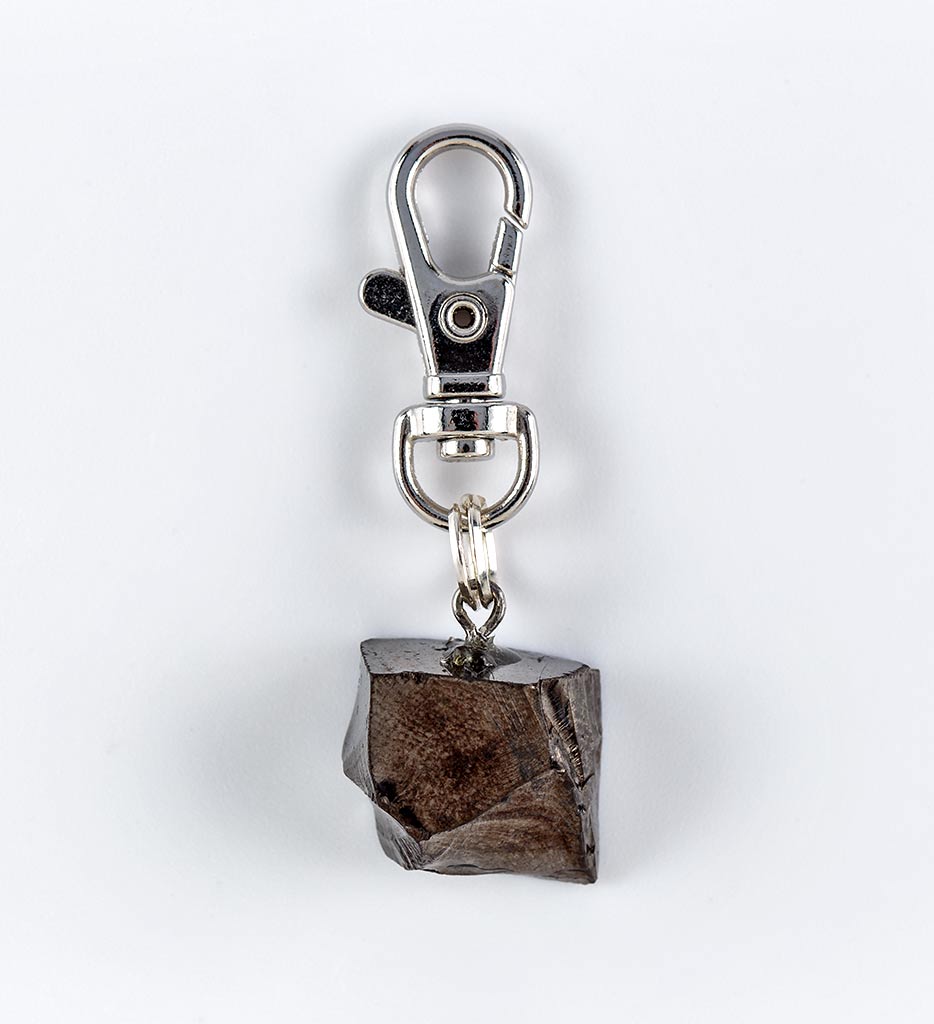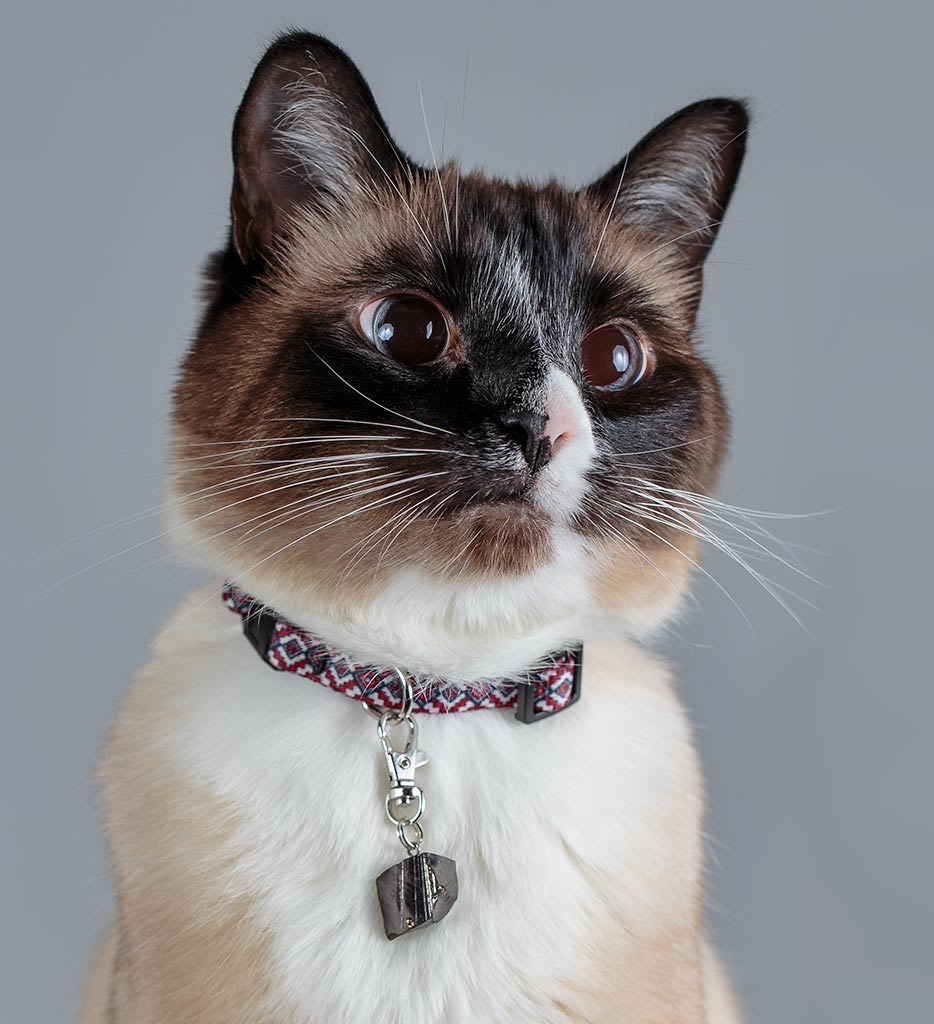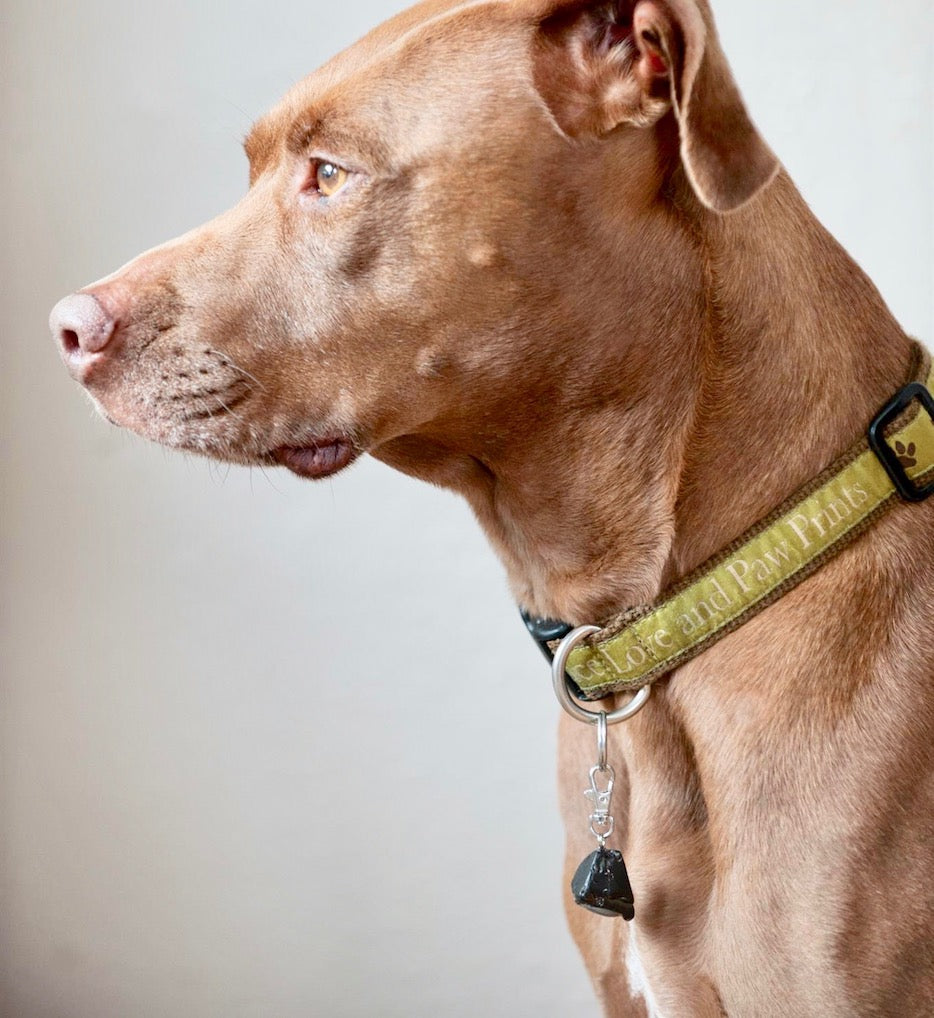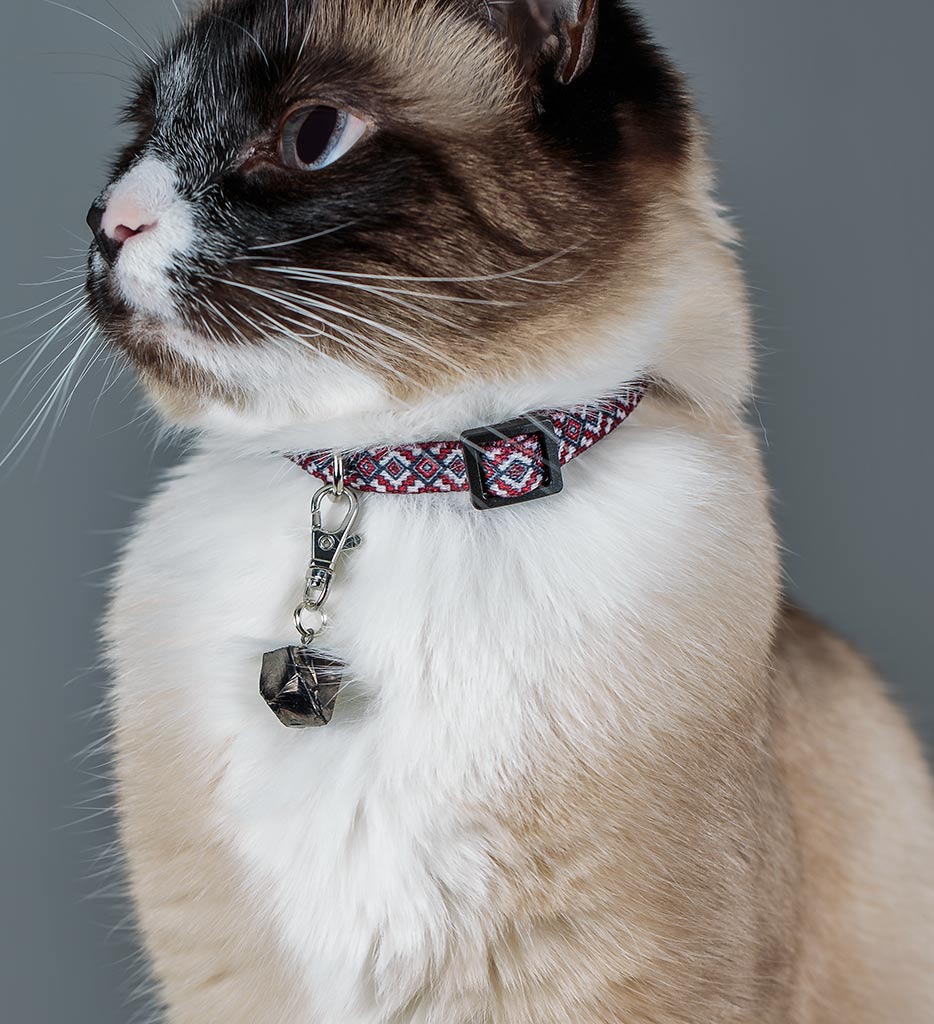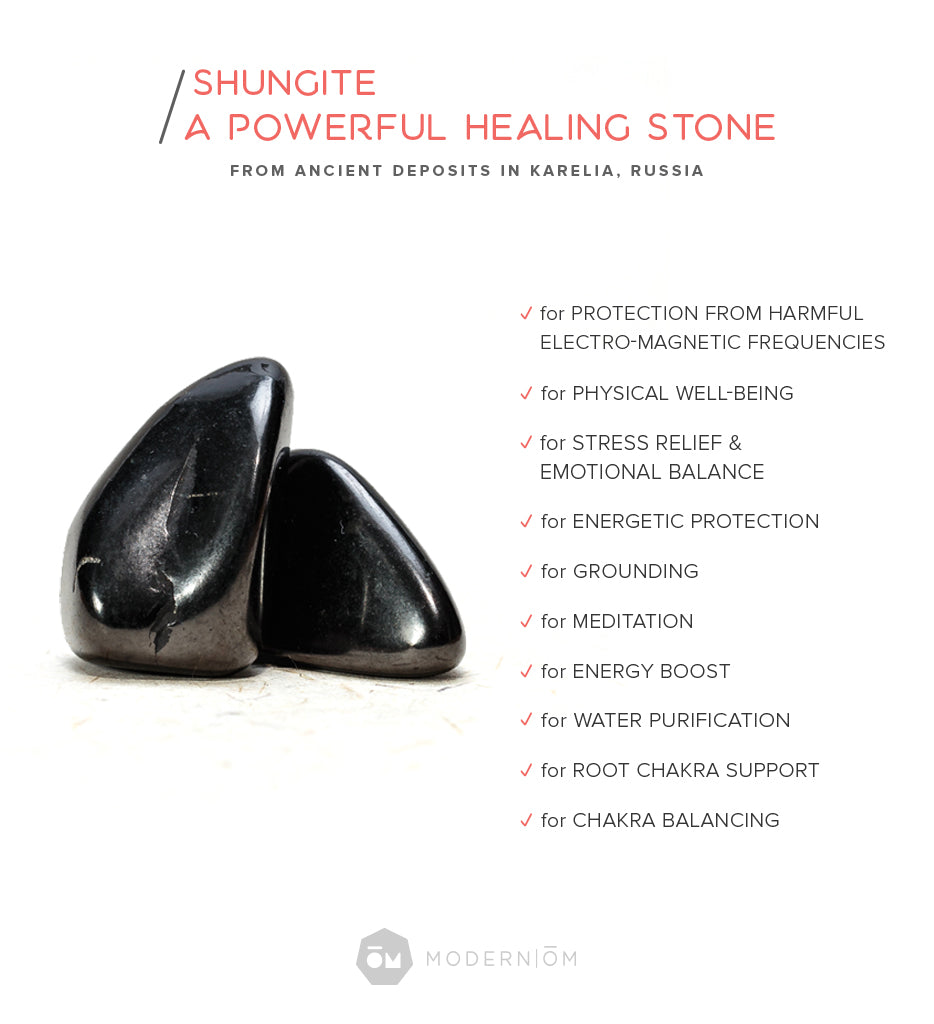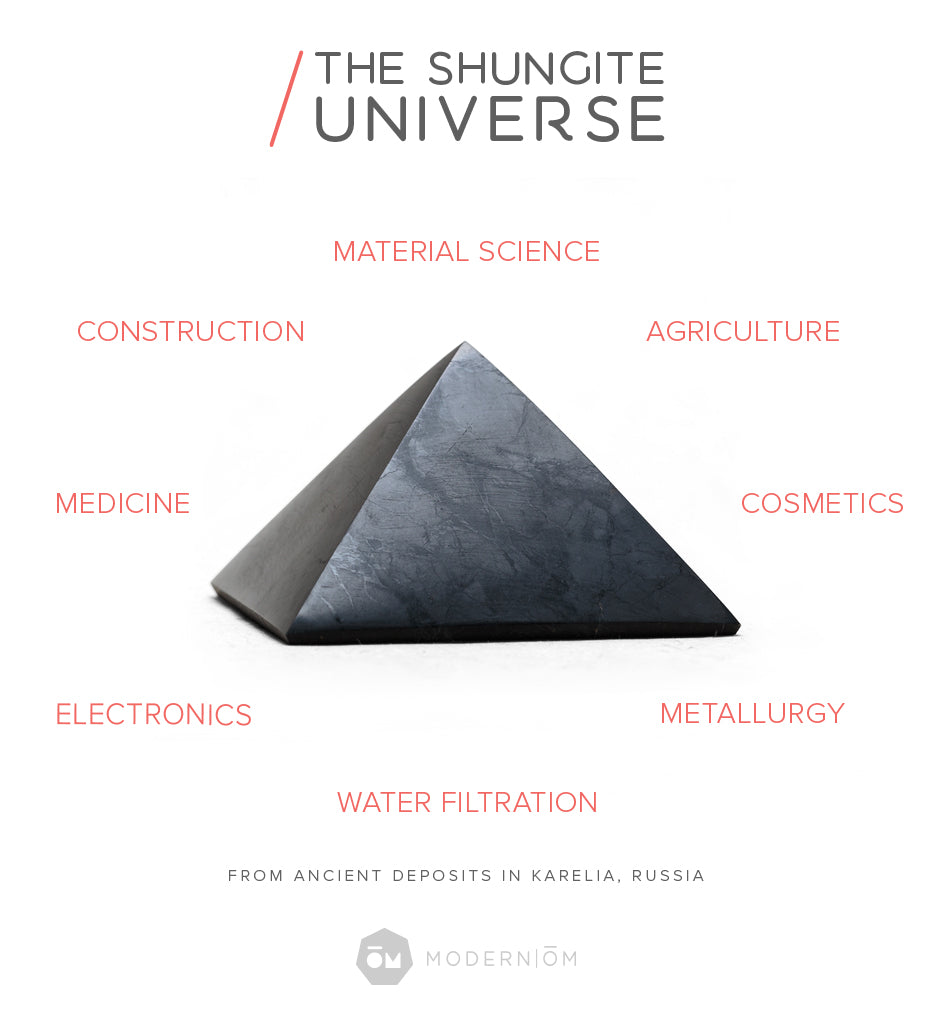 To help keep your animal friends active and healthy, we've designed a SHUNGITE PET CHARM, to serve as a permanent energy guard, balance your pet's energy and shield them from the harmful electromagnetic radiation and other negative influences.
Made from unaltered pieces of very rare ELITE Shungite, these raw stones are hand picked for us at the mine. Each one is unique.
ELITE SHUNGITE, a beautiful silvery form of Shungite, is also known to:
purify and energize water
cleanse and detoxify
boost energy
relieve anxieties
(You can find more information on SHUNGITE for pets here. Learn more about SHUNGITE here, and about SHUNGITE's EMF properties here.)
Charms include short descriptions of the materials used in their making and come in our signature gift box, making them perfect for gifting.
Materials/Size
Charms are available in Large (dog size) and Small (cat size). Each stone shape is unique. The small stones are roughly 0.75 inch and weigh around 5-6 grams - larges are approximately 1.25 inch and weigh around 7-8 grams.

Our pet charms are handcrafted in the U.S.A.
ELITE SHUNGITE - a rare mineral, it is believed to promote cells rejuvenation and detoxifies on the physical and subtle energy levels by absorbing toxic energies. SHUNGITE is considered to be an excellent source of protection from harmful electromagnetic radiation from electronic devices.
Worn next to the body, it stimulates energetic balance and function of all body systems increasing the overall VITALITY.
Details
SHUNGITE is about 2 billion years old and comes from only one place on Earth - ancient deposits in Karelia region of Russia.
An incredibly powerful healing stone, it is grounding, boosts energy, aids in relieving stress and balances body and mind. It also:
has proven to be an excellent shield against harmful electromagnetic radiation across a broad frequency range
has the ability to restructure water, kill pathogenic bacteria, absorb various organic and inorganic substances and heavy metals
is believed to promote cell rejuvenation and to detoxify on the physical and subtle energy levels by absorbing toxic energies, due to its high concentration of Fullerenes
has exceptionally high resistance to chemically aggressive environments as well as high electrical and low thermal conductivity
This information is not intended to be a substitute for professional medical advice, diagnosis, or treatment.
Authenticity
All our Shungite is sourced directly from Karelia, Russia and is tested for authenticity.