Red Agate Crystal Pendant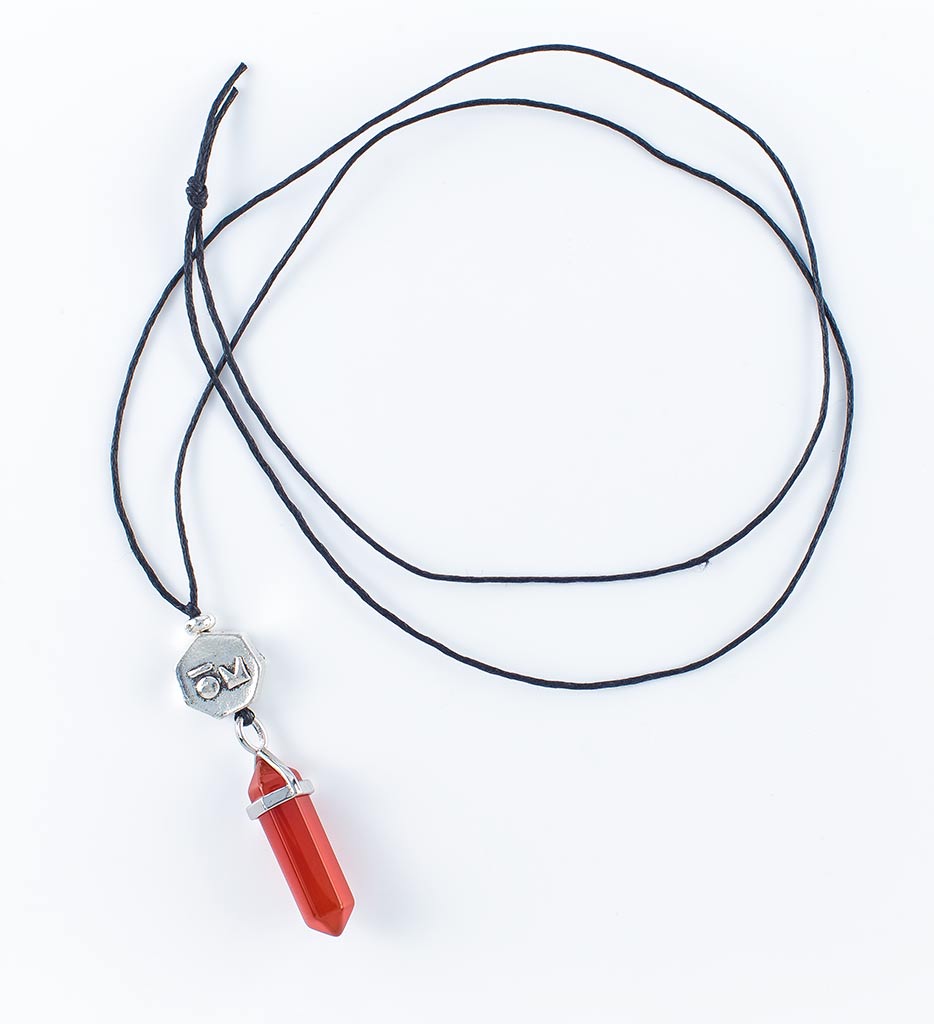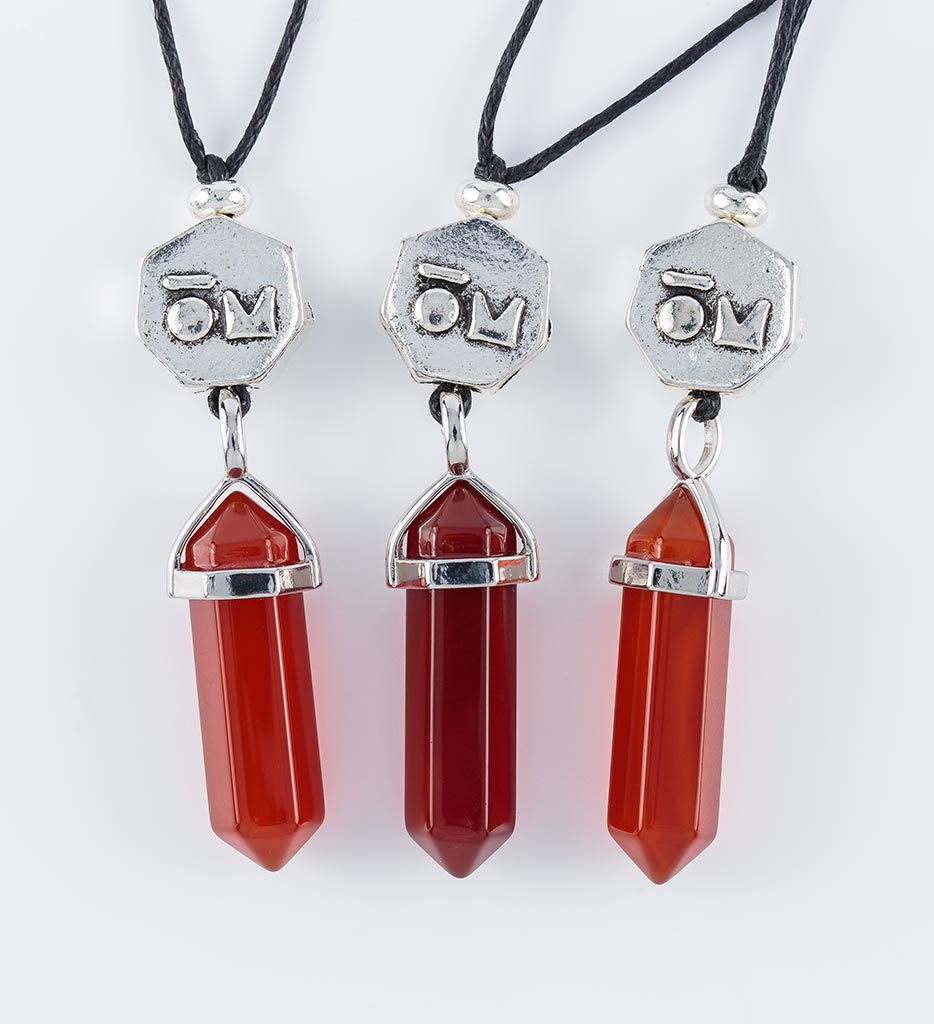 [widgetic-audio-play-button id=5a90582cecb2a1db638b4568 autoscale=on width=300 height=50 resize=fill-width]
This pendulum shaped pendant is made from natural crystal. Each is unique, with its own natural color and pattern.
Strung on a black waxed cotton cord for a minimalistic look, this necklace, made with Red Agate, is a great reminder of your Chakra-based intention of VITALITY.
DETAILS
1 x RED AGATE Pendant
Red Agate - courage, security, stability
Tibetan Silver ŌM Bead
Approx. 14-15" in length without the pendant
Pendant approx. 2.25" long from the tip of the crystal to top of the ŌM bead
Comes in a bag with crystal description
Handcrafted in the U.S.A.
Our pendant materials are chosen for their ability to enhance the energy of your intentions.
RED AGATE - a calming stone, it relieves fatigue and anxiety. Helps to overcome negativity and stay grounded during stressful or emotional times. Builds physical and emotional strength and shields from negative energies. 
TIBETAN SILVER - traditionally, it has rustic, almost unfinished look to it, and is made of copper, zinc and silver. Tibetan silver is valued based on its color, symbolism and meaning.