ELITE SHUNGITE Raw Stones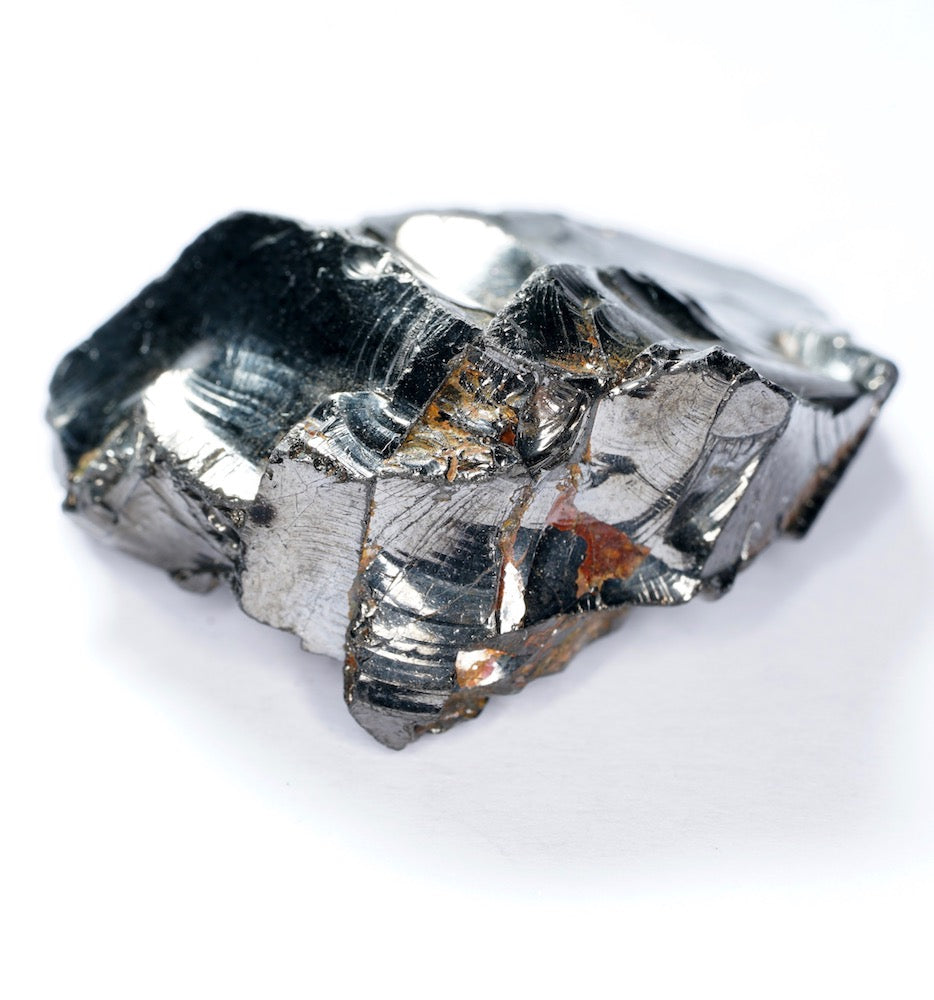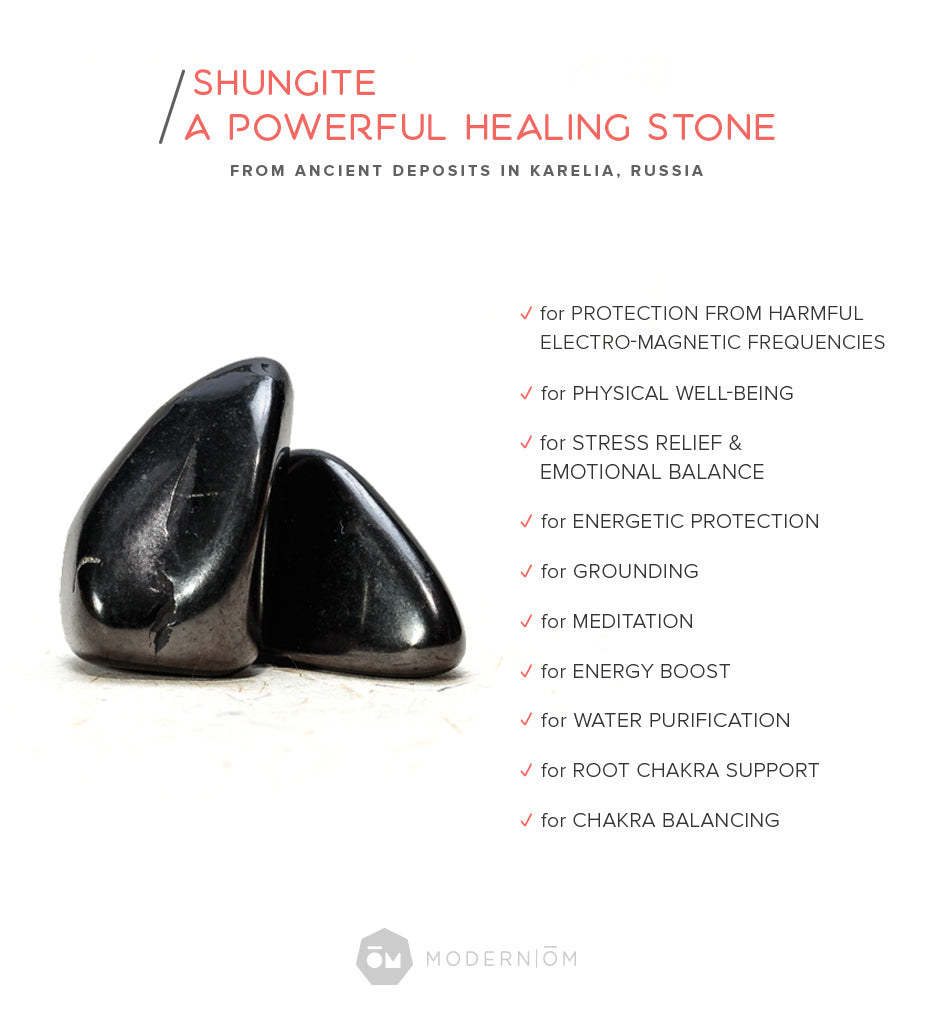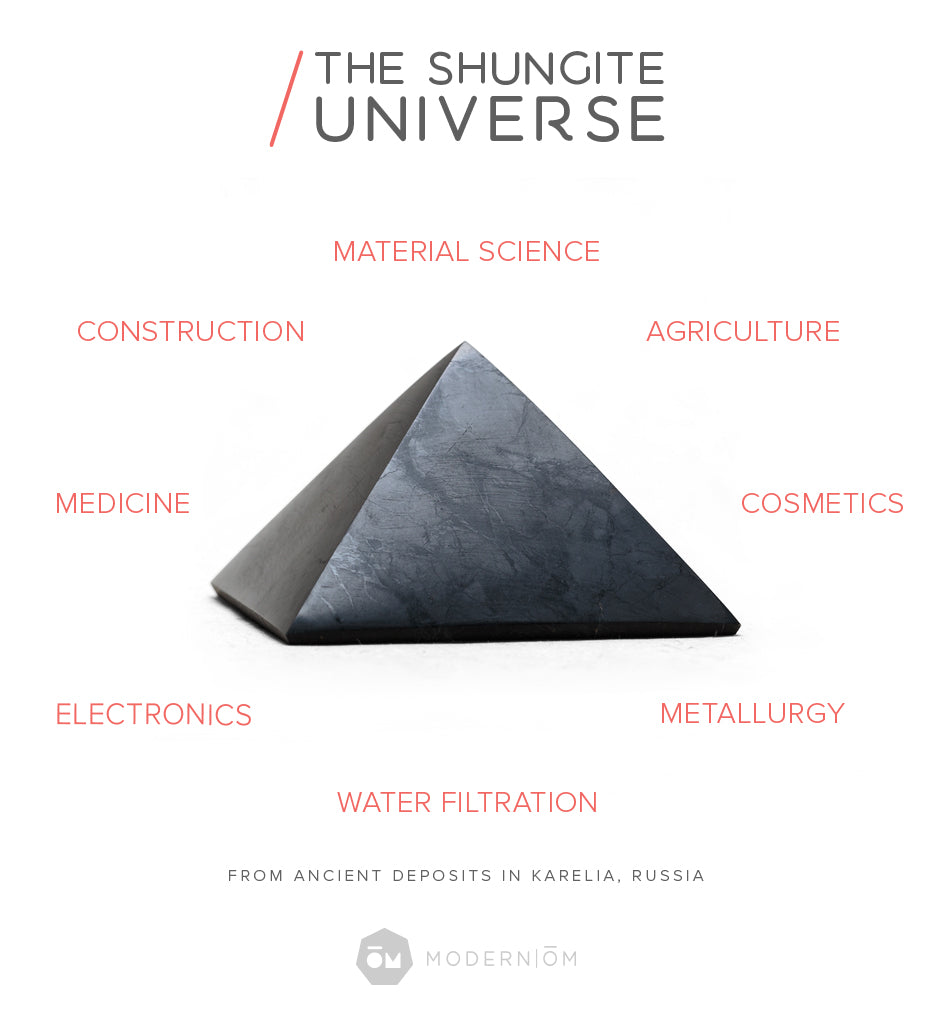 Elite (or Noble) Shungite is the rarest form of this mineral - it is found in less than 1% of all Shungite deposites. The most potent and efficient form of Shungite, it has a much higher percentage of organic carbon (up to 98%) with significantly more Fullerenes than lower grades.
Fullerenes, unique carbon-based molecules, are found in the highest concentration only in Elite Shungite. They are scientifically proven to act as long-lasting antioxidants that prevent cell damage by neutralizing free radicals.
Elite Shungite naturally helps to neutralize harmful contaminants, purify water and air, provide powerful antioxidants, eliminates bad odor.
Each stone is unique and is shaped unlike any other. Some stones will have mineral inclusions (light spots or reddish brown veins) that are primarily pyrite or iron oxide that naturally occurs in Elite Shungite. These deposits are harmless, even if you use your stone in water.
Because of its high carbon content your new Shungite piece may shed some black residue on skin, clothing or other surfaces. This is normal and harmless. The residue can easily be washed off most surfaces. Wiping the object with a soft damp cloth will remove any loose carbon dust and minimize this effect
Learn more about SHUNGITE here, and about SHUNGITE's EMF properties here.
X-Lg 30-45g, Lg 16-28g (approx. 1.25"-1.7" long), Med 11-15g (approx. 1.0" long), S  7-10g,  XS  3-6g  (g = grams)

HOW TO USE

Use for EMF protection - hold in your hand when talking on your cell phone or place next to your laptop or tablet
Carry it with you to relieve stress and anxiety and boost your overall energy
It will do the same for your pet - just keep it under your pet's pillow
Use it as a powerful water filter to make pure and energized drinking water, at home or on the go (more on it here)
These raw stones are unaltered and hand picked for us at the mine. Each one is unique, shapes vary.
PROPERTIES
ELITE SHUNGITE is believed to:
promote cells rejuvenation
detoxify on the physical and subtle energy levels by absorbing toxic energies
restructure water, kill pathogenic bacteria, absorb various organic and inorganic substances and heavy metals
guard against harmful electromagnetic radiation across a broad frequency range
balance and activate the lower Chakras
All our Shungite is sourced directly from Karelia, Russia and is tested for authenticity.
This information is not intended to be a substitute for professional medical advice, diagnosis, or treatment.
Authenticity