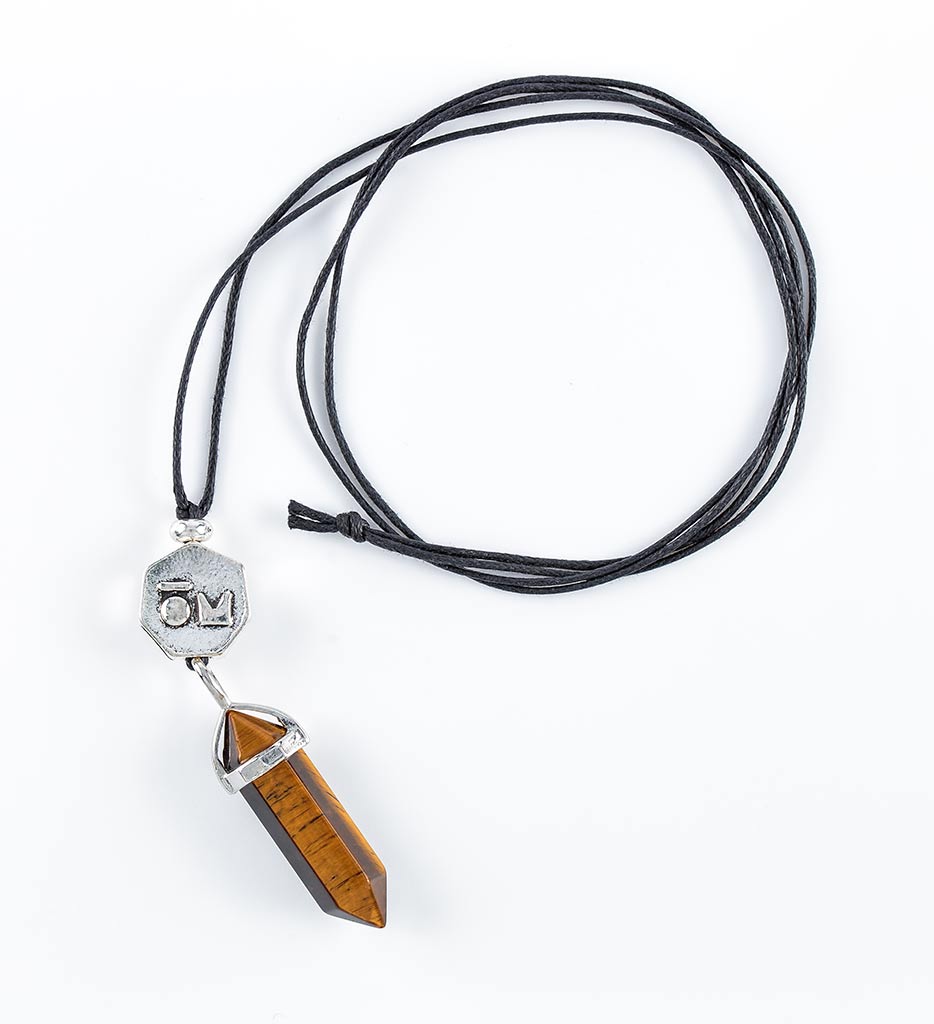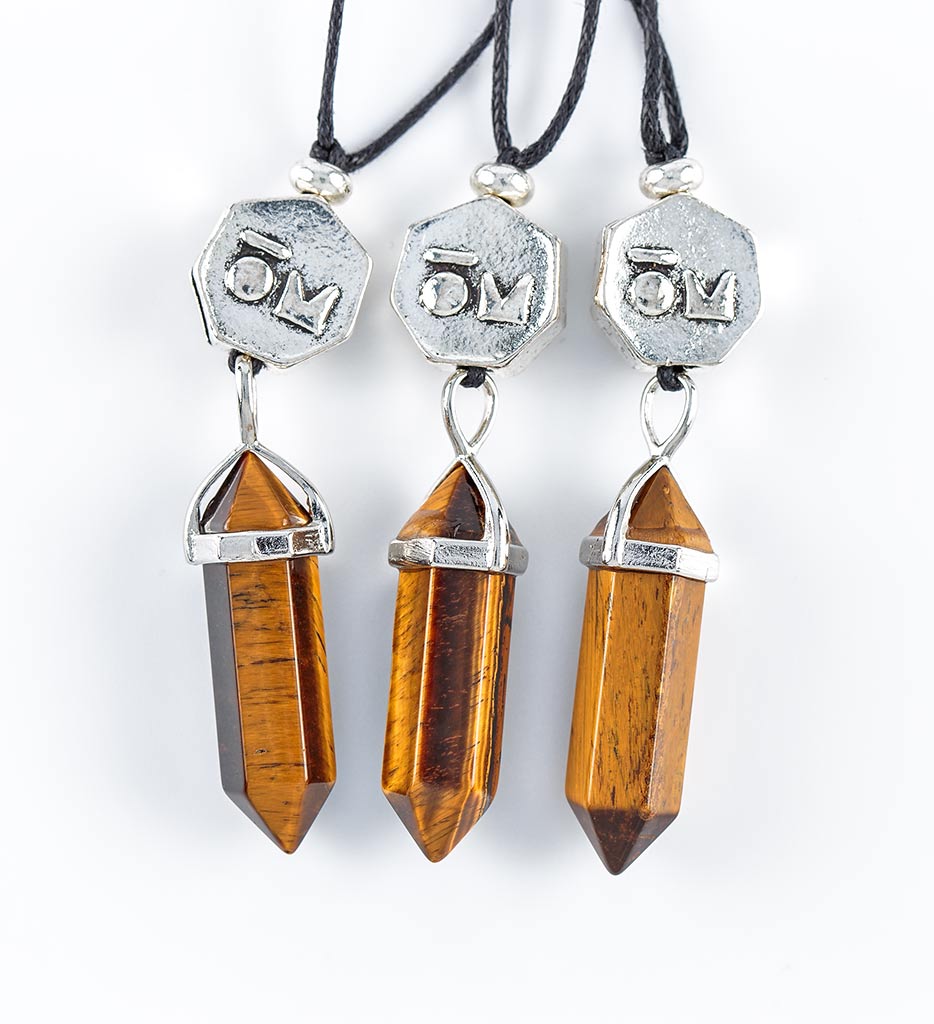 [widgetic-audio-play-button id=5a905e92ecb2a1f2648b4567 autoscale=on width=300 height=50 resize=fill-width]
Strung on a black waxed cotton cord for a minimalistic look, this pendulum shaped pendant is made from natural Tiger Eye crystal and embodies the energies of the 3rd Chakra, PURPOSE, to remind you of your intention to be strong, confident and to achieve what you desire.
Each pendant is unique, with its own natural color and pattern.
DETAILS

1 x Tiger Eye crystal point
Tibetan Silver ŌM bead
Approx. 15"- 16" long without the pendant
Crystal Quartz pendant approx. 1.5"
Hand-crafted in the U.S.A.
Comes in our Signature Gift Packaging
Includes corresponding stones cards
ENERGETIC PROPERTIES

Tiger Eye - considered to be a powerful talisman, it focuses the mind, assists with problem resolution, instills courage, helps to be more practical and to reach goals. 
Tibetan Silver - with its rustic, almost unfinished look, this traditional alloy is made of copper, zinc and silver.