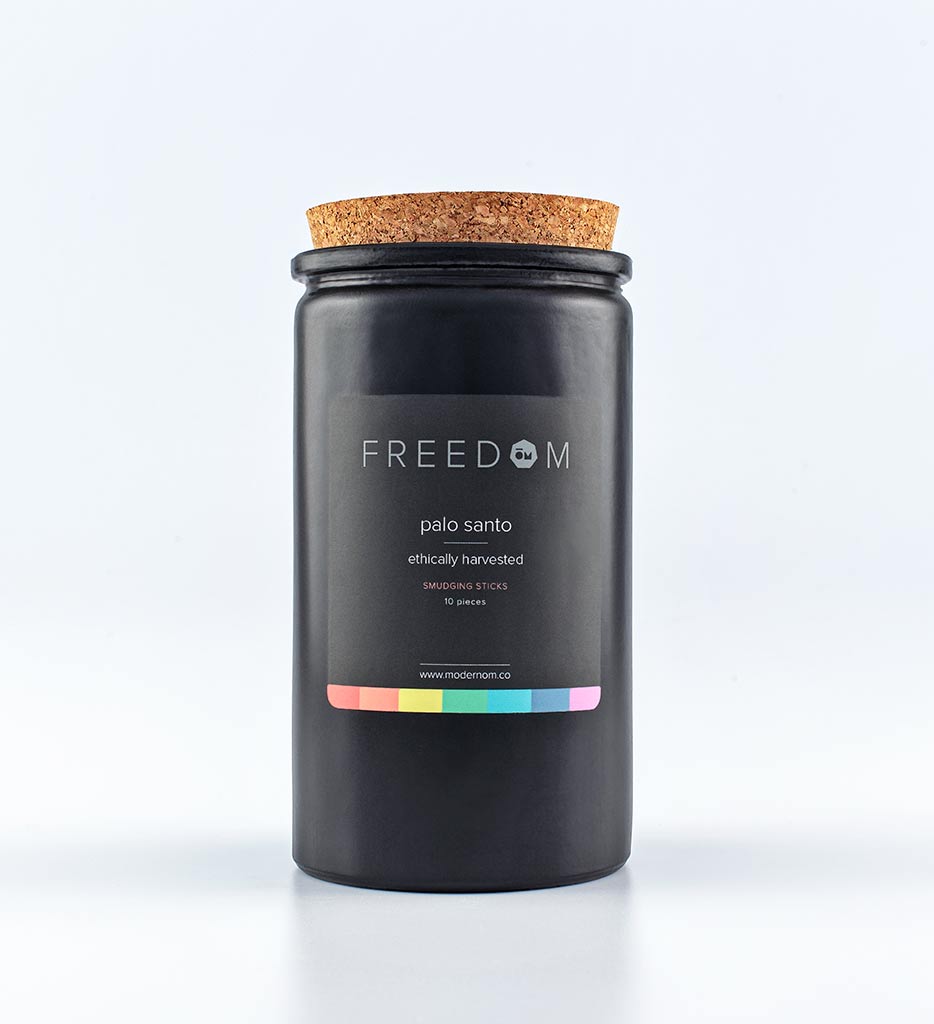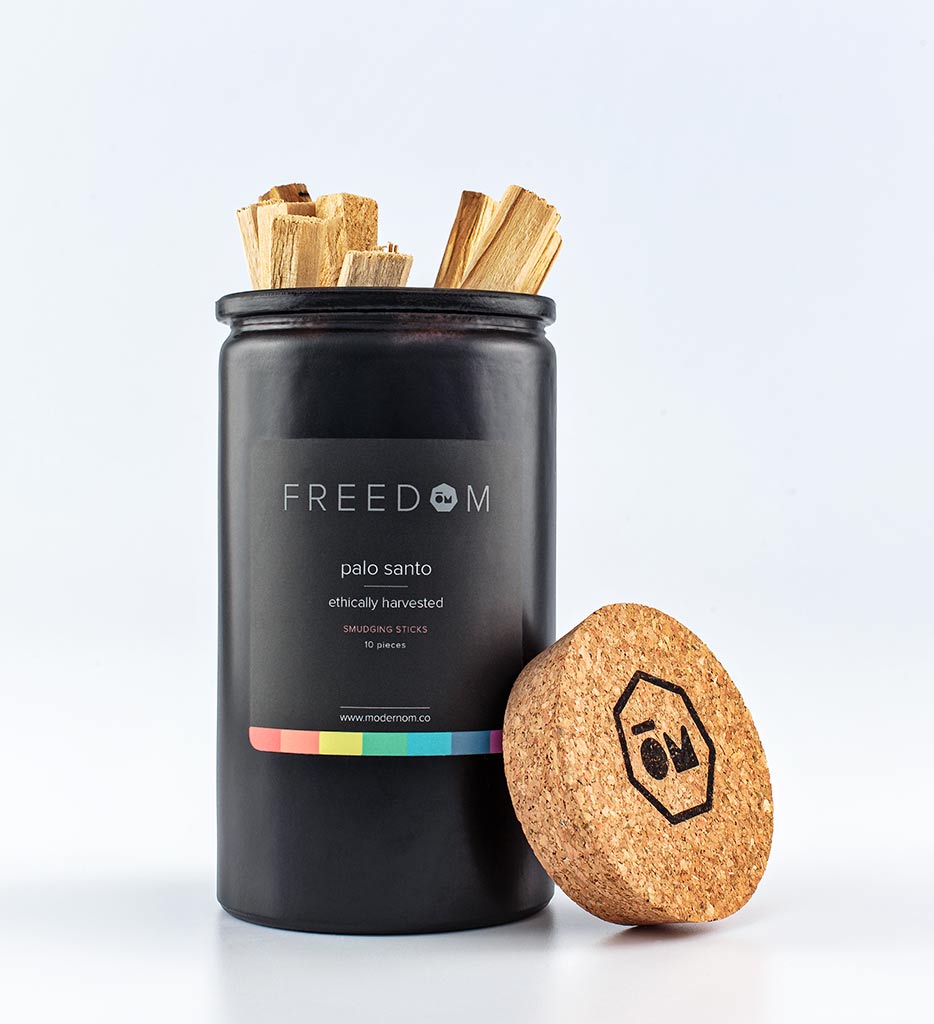 Palo Santo, or Holy Wood, uplifts and raises your vibration. it is believed to protect, bring peace and clarity, and attract good fortune. And, it has a fantastic smell reminiscent of citrus and it's close relative frankincense.
Comes in a solid black reusable glass jar for maximum preservation.
Each jar contains 10 pieces of approx. 3" each.
Jar size: 6 x 3 Inches
Instructions
Use a candle, match or lighter to ignite your stick of Palo Santo
Allow it to burn for about 30 sec to 1 minute and then blow out.  
Move about your workspace, home, car, or anywhere you would like to clear the energy.  
When finished, place the stick in a fire proof bowl of metal, glass or clay.
Energetic Qualities
Cleansing & Healing
Soothing
Grounding
Rejuvenating
Origin
Palo Santo is a natural aromatic wood praised for its energetically cleansing and healing properties similar to Sage. It has been used for centuries by the Incas and indigenous people of the Andes in sacred ceremonies.
We respect the sacredness of Palo Santo and the environment. Our Palo Santo essential oil and smudging sticks are obtained from B. graveolens and are responsibly sourced in Peru and Ecuador from ethical vendors we trust. They respect the spirit of the tree and adhere to practices of sustainable harvesting only from trees that have naturally fallen.
This information is not intended to be a substitute for professional medical advice, diagnosis, or treatment.