Limited Edition Towel from Dreaming with Lions by Alexandre Arrechea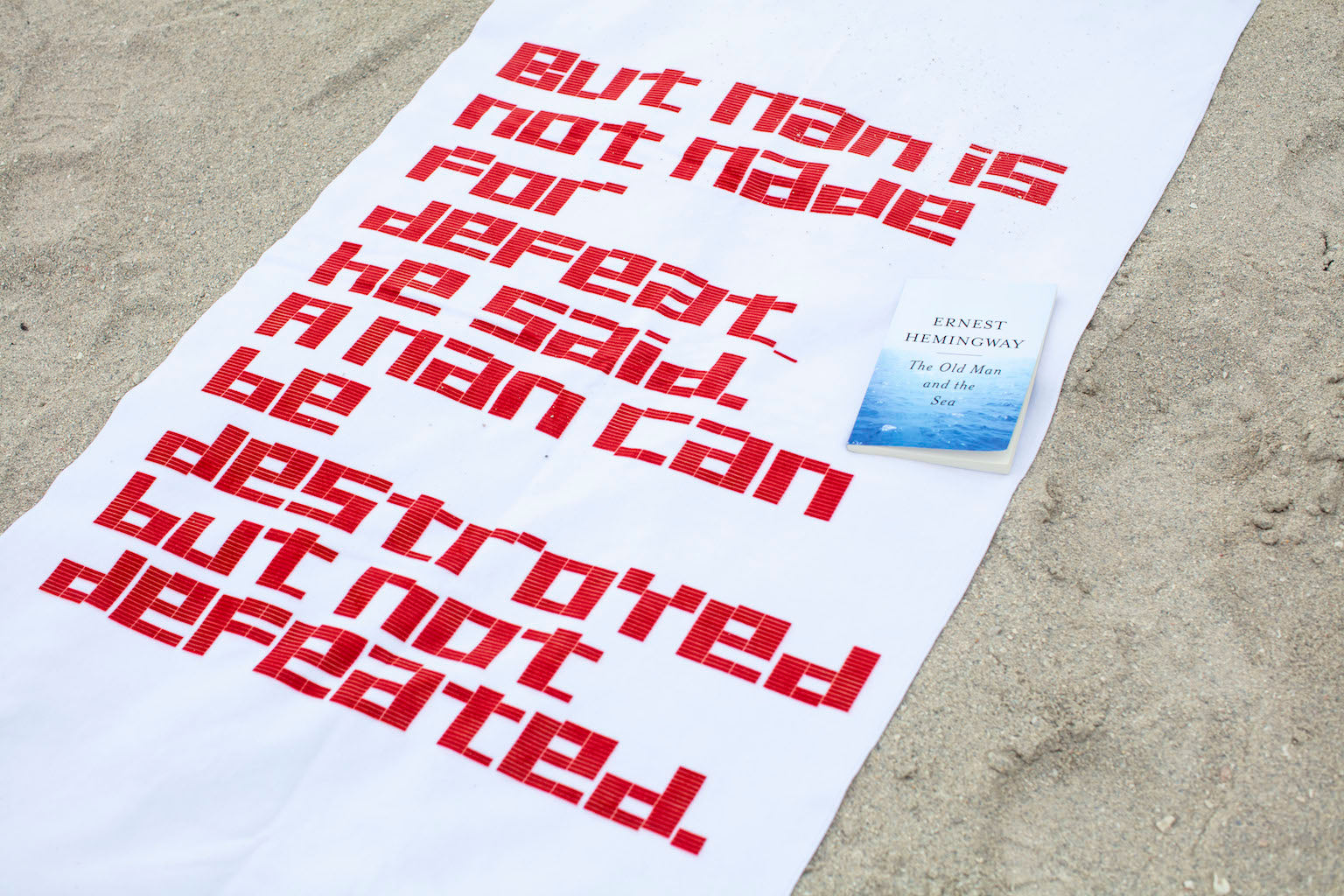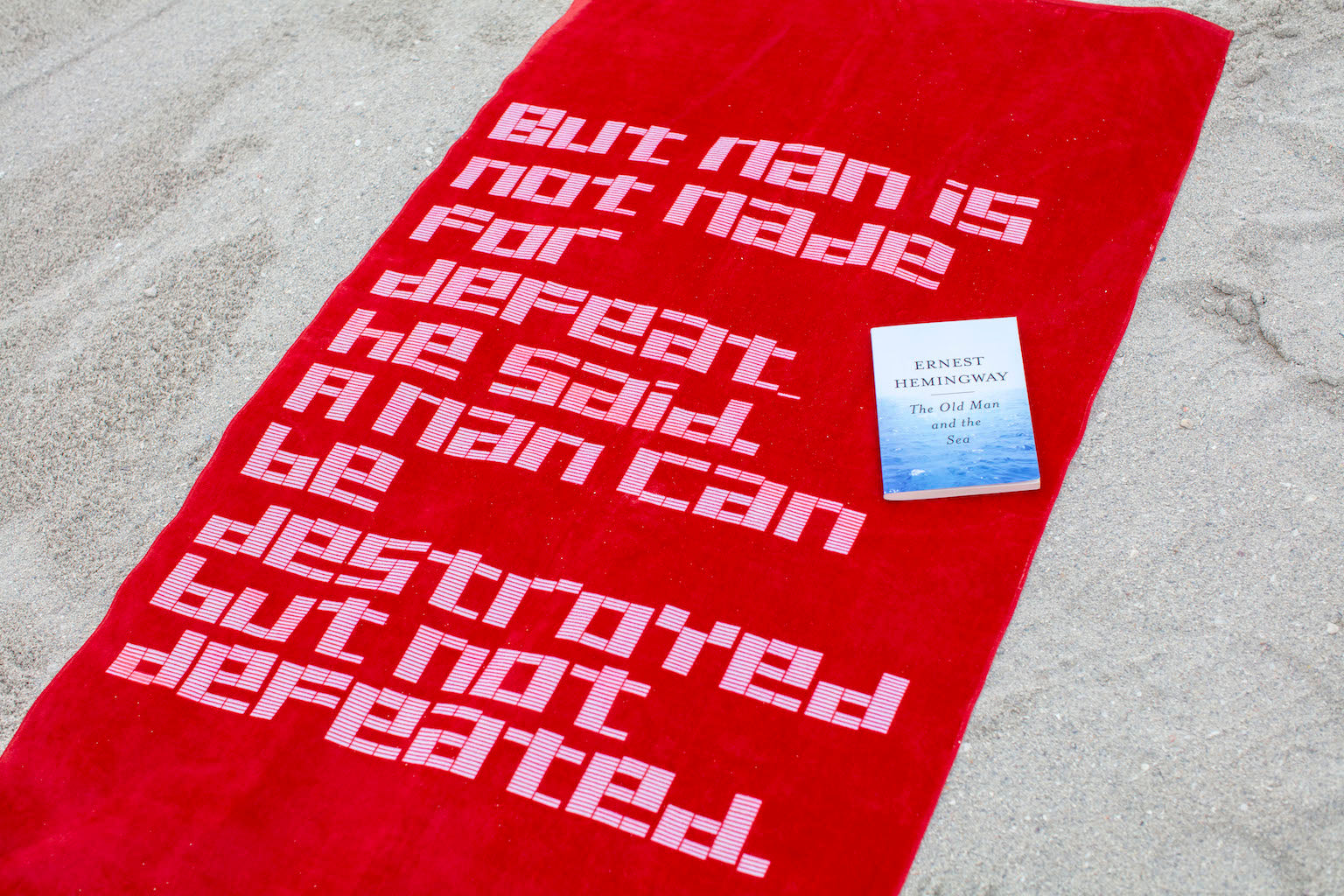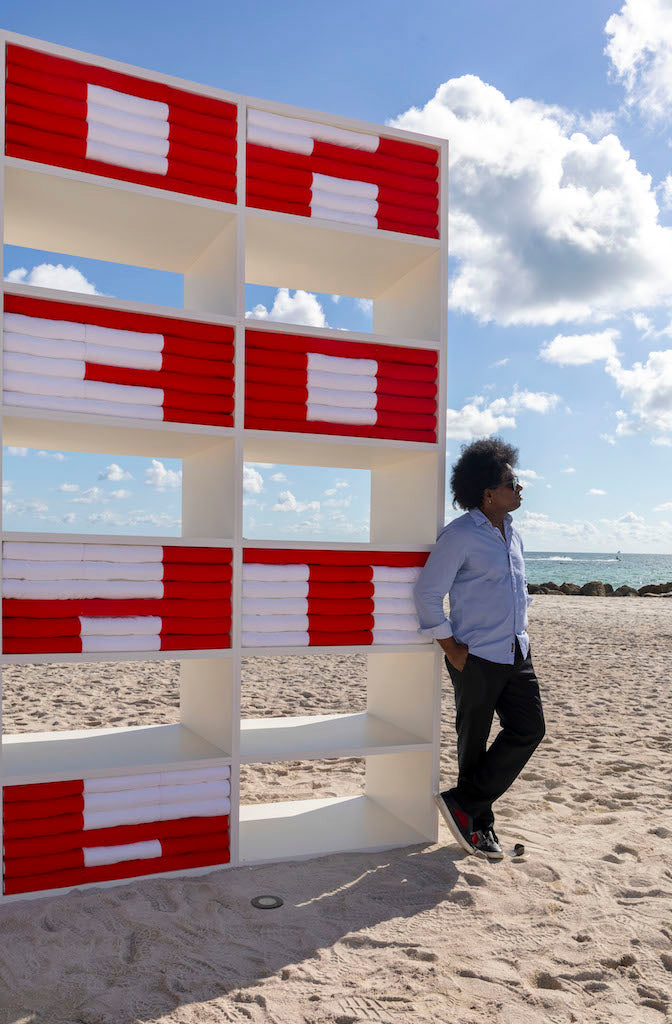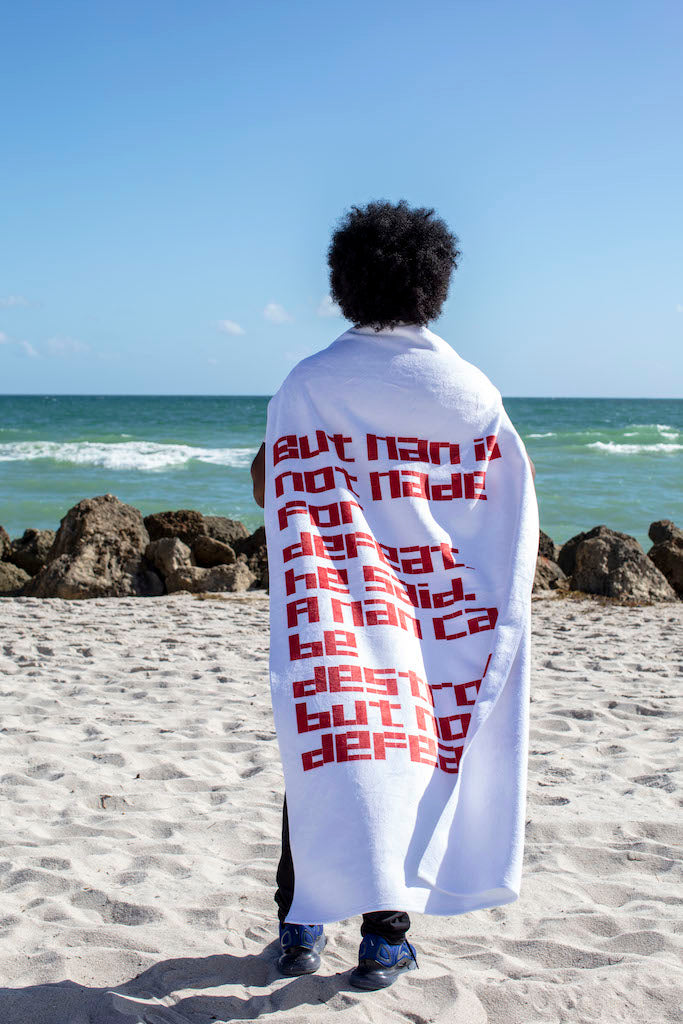 Limited edition towels from MONUMENTAL SITE-SPECIFIC INSTALLATION by ALEXANDRE ARRECHEA, commissioned by Faena Art during MIAMI ART WEEK 2020.
Get your own limited edition towel signed by the Artist. All proceeds will be used to further the mission of Faena Art 501c3 non-profit to support local artists.
About THE INSTALLATION
The towel is part of the MONUMENTAL SITE-SPECIFIC INSTALLATION by ALEXANDRE ARRECHEA, commissioned by Faena Art during MIAMI ART WEEK 2020.
'Dreaming with Lions' is the product of a year-long reflection by Arrechea inspired by Ernest Hemingway's seminal literary work, The Old Man and the Sea. Erected directly on the beach in front of Faena Hotel, Dreaming with Lions is an existential work, while also serving as a living monument to the sheer force of the human spirit. The artwork in itself tries to reconstruct the symbols: hope, faith and strength of the human spirit that in the face of the moral challenges we are confronted with today, still prevail.
About FAENA ART
FAENA ART is a 501(c)(3) nonprofit organization that houses and produces post- disciplinary and time-based experiences. A catalyst for innovative, site-specific, and immersive creative practices, FAENA ART is a transformative bridge across the Americas, between the south and the north, the popular and the experimental, activism and research. FAENA ART fosters new models for performative social interaction that transcend the traditional boundaries of art, science, philosophy, and social practice.
About ALEXANDRE ARRECHEA
Alexandre Arrechea (b. 1970, Trinidad, Cuba) is a Cuban artist whose work involves concepts of power and its network of hierarchies, surveillance, control, prohibitions, and subjection. For twelve years he was a member of the art collective Los Carpinteros, until he left the group in July 2003 to continue his career as a solo artist. He graduated from the Instituto Superior de Arte (ISA) in Havana in 1994. Arrechea's work is remarkable in its interdisciplinary and inclusive nature, often creating pieces such as large installation works in museums or commissions for public spaces that invite the viewer to participate and physically engage with the works. The interdisciplinary quality of Arrechea's work reveals a profound interest in the exploration of both public and domestic spaces. This quest has led him to produce 10 monumental sculptures of iconic New York buildings to emerge along the Park Avenue Malls (2013) and most recently a four building-like forms reposing within massive canary- yellow chairs, installed at the Coachella Valley (2016).