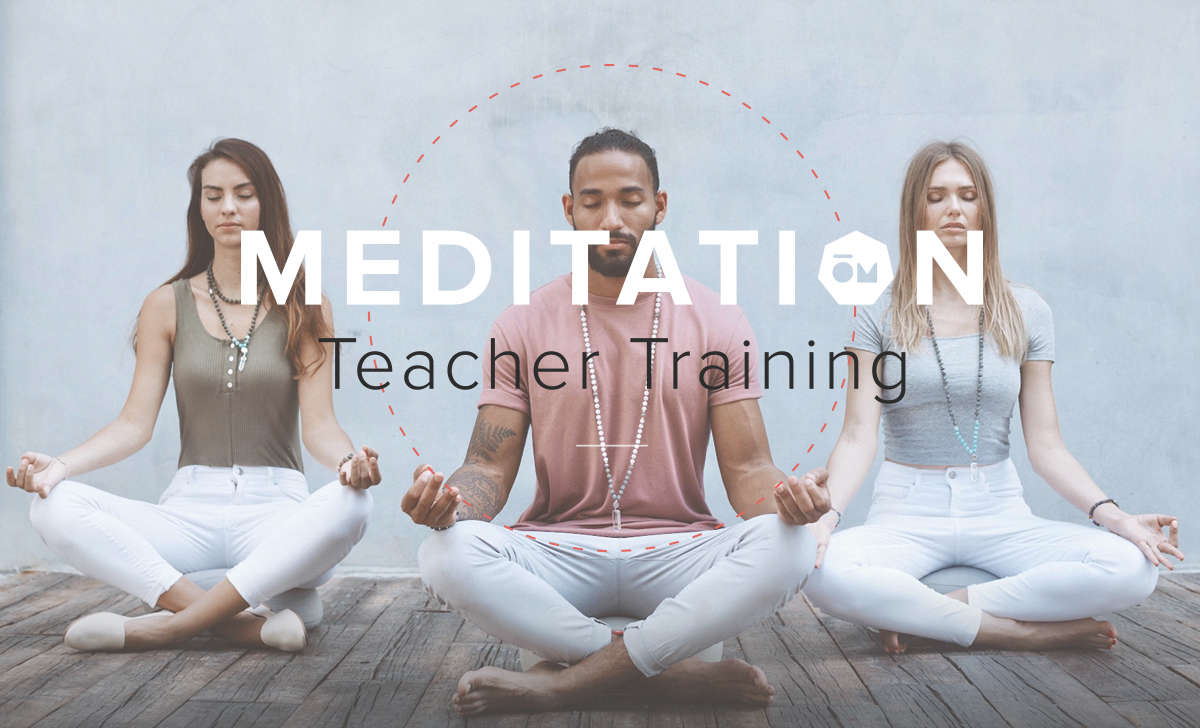 100 Hour Meditation Teacher Training
May 2 - June 21, 2020
Join our second 8-week teacher training program. This immersive & vocational training is designed to prepare you not only to step into the role of meditation teacher, but to equip you as a savvy & strategic wellness professional.

Expert meditation teachers Michael Stasko & Jasmyn Russell co-lead the training with support from Founder Myk Likhov and Miami's top subject-matter experts.

This program features a unique Apprenticeship, where you will be be mentored in leading an 8 week cycle of Modern ŌM Method meditations for your community to support you as you embark on your meditation teacher career.

There is no program like this in Miami, or the US ☺️... and we're excited to grow it with likeminded, authentic, professional, and community-oriented people.

Acceptance to the Meditation Teacher Training is based upon previous experience & cultural fit. To apply to Cohort #002, we invite you to fill out the application below.

Cohort #003 is scheduled for September 12 - November 1, 2020.
Modules
Meditation Lecture & Theory
Meditation Practice (various styles)
Teaching Techniques
Chakras
Group practice
Business of Wellness
Self Study / Homework
8 Weekends
Saturdays, 11am - 6pm (7 hours)
May 2, 9, 16, 23, 30 // Apr 6, 13, 20

Sundays, 10am - 2pm (4 hours)
May 3, 10, 17, 24, 31 // Apr 7, 14, 21

Mid-week practices & homework
Investment
Tuition
$2,300

Members
$1,725 (a 25% discount)

Non-refundable deposit
$500
Included in Program

3 Months of Membership ($78, Non-Members)

Modern ŌM Mala ($79 value)

Modern ŌM scent ($44 value)

Acceptance to Apprenticeship program
Lead Facilitators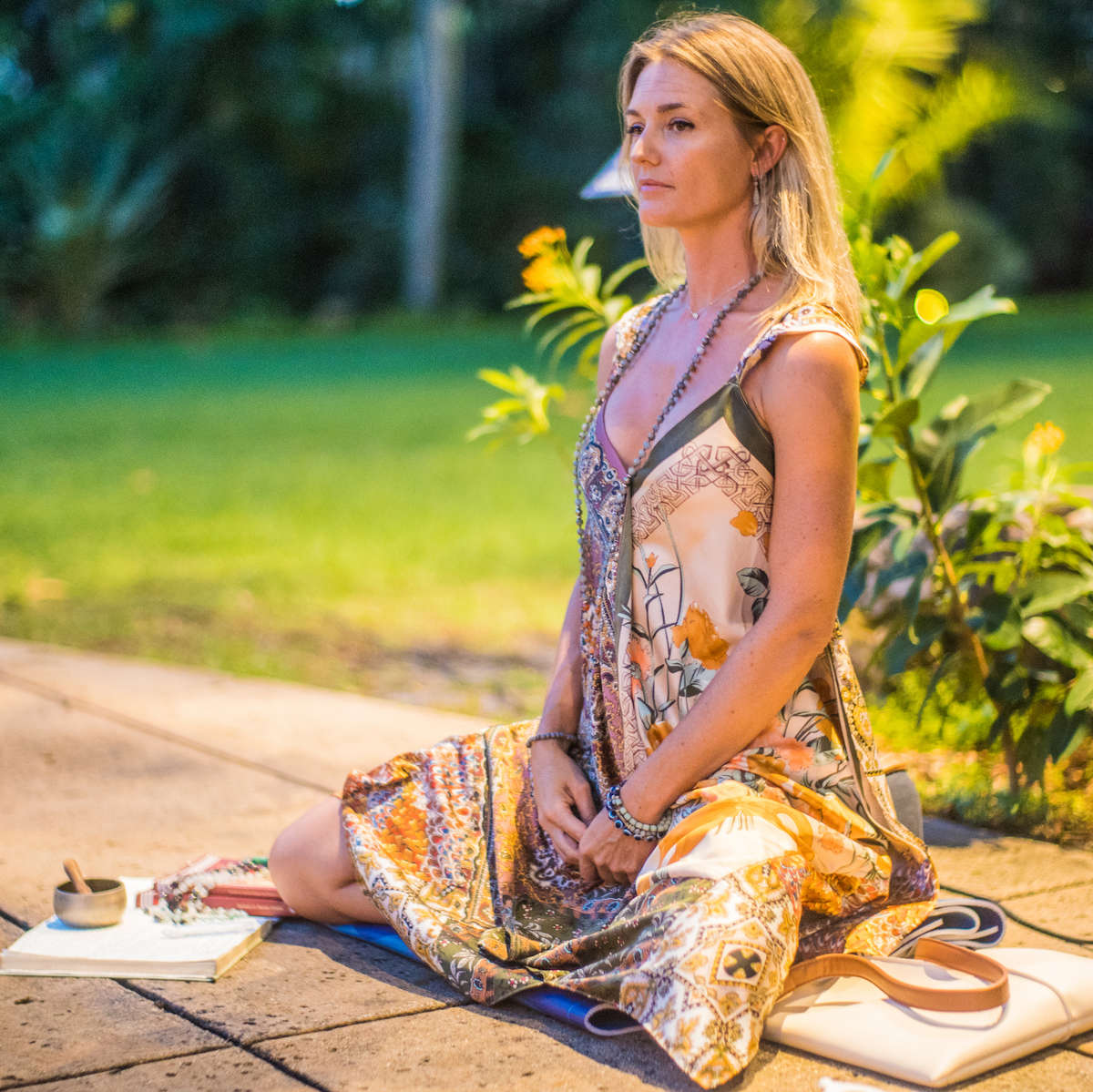 Meet Jasmyn
Jasmyn Russell started her spiritual practice focused on Vinyasa Yoga, mantra, and "user friendly" meditations. She continued her studies in yogic nutrition, yoga therapy, shamanism, and 'music as medicine', including 6 months in India, after which she went on to facilitate courses in Italy, Greece, Colombia, Peru and Spain. Jasmyn considers herself a Jnana Yogi; one who studies herself and her own experiences to deepen understanding of the inner and outer worlds. Eventually, Jasmyn found her home as one of the founding teachers of Modern ŌM.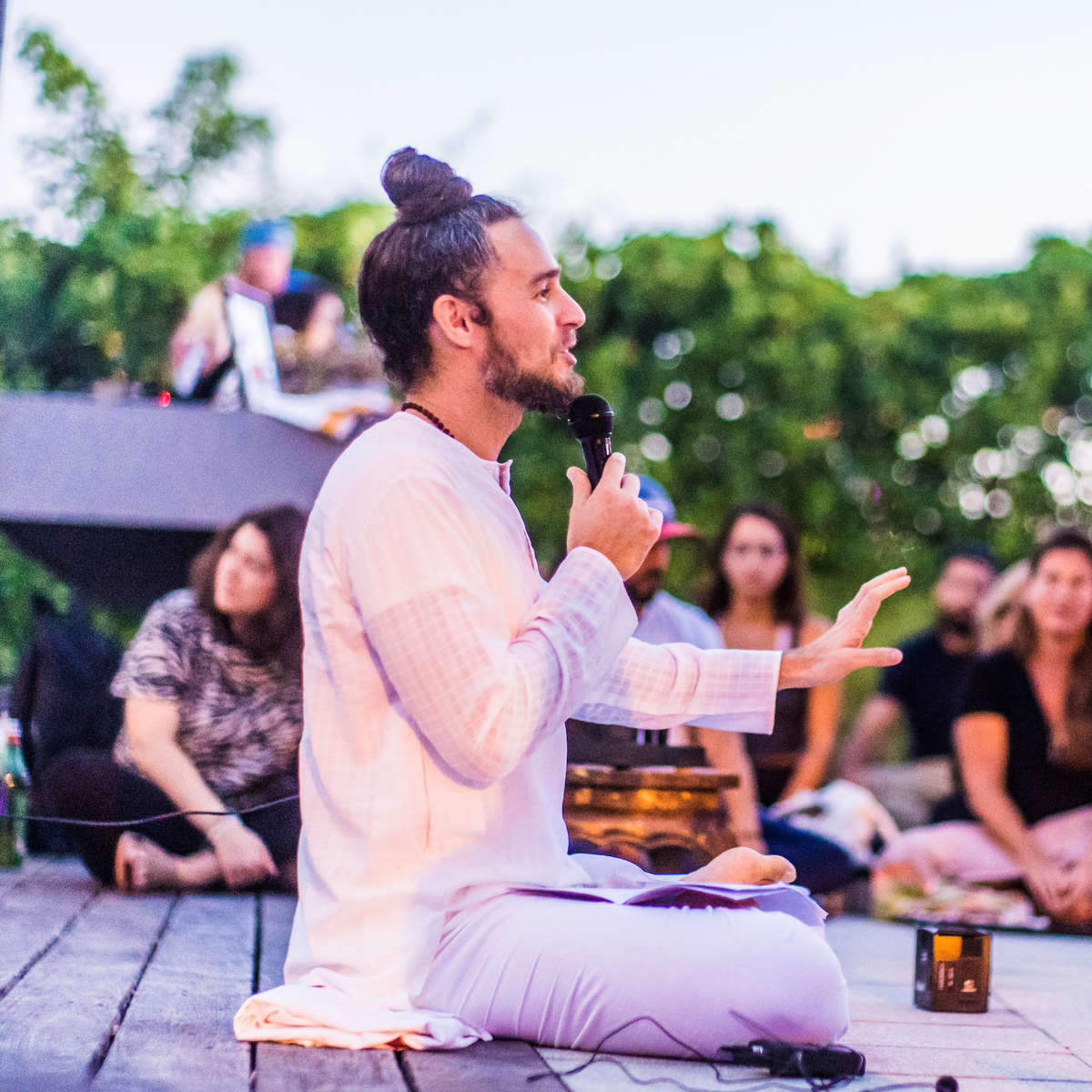 Meet Michael
Michael Stasko was born and raised in Miami, Florida. He earned a Master's degree in Aerospace Engineering at the Georgia Institute of Technology. Later, while working as an engineering analyst, Michael was deeply moved by a series of spiritual experiences that prompted him to leave his career and begin an inward journey. Michael has since dedicated the last decade of his life to serving his teacher Sri Karunamayi, living in India and deepening his practice of meditation, pranayama and Vedic chanting. Michael has recently moved back to Miami and brings knowledge, good energy and an open heart to all of his classes/ workshops.
Frequently Asked Questions
Who is This Training For?

This training will deepen your practice and understanding of meditation, and its distinction is that it concretely teaches you a method for holding space for others, and will
prepare you to offer group meditations professionally
. If you have the intention to lead meditations for others (your workplace, at yoga studios, for your local community, as part of the Modern ŌM network), this is for you.

What is Modern ŌM's Method?

We teach a japa practice, first written about 700 - 900 BCE, where mantras are recited using a
mala
(Eastern prayer beads). Each session of our 8-week cycle is themed around the 7 chakras and is designed to be practiced in community. The method brings awareness to every aspect of our modern day lives even as we use ancient techniques to balance our energetic centers.

What is the Apprenticeship?

Every Trainee that completes the coursework will be given an opportunity to lead a once cycle on the Modern ŌM schedule. This is a unique benefit of our vocational program, as you will be guaranteed 8 sessions on our platform. Successful Apprentices will go to lead paid classes with Modern ŌM and go on to start careers as meditation teachers.