Membership 2021

There's no greater adventure than
the inner adventure
Modern ŌM is an online global community that meets to explore mindful lessons taught by 100+ epic facilitators from around the world.

Get centered with us daily 10AM EST on Zoom.

USE CODE: MEMBER7PASS
JOIN OUR FREE 7 DAY TRIAL

Are You Ready to Show Up as the Most Empowered Version of You?

Do you want to get better at managing the stresses of an uncertain world?
Do you want to start a daily mindfulness habit but don't know where to begin?
Do you want to explore practices to help you access your truest self?
Do meditation apps & pre-recorded online programs feel impersonal?
Do you want to join a community that cares about personal transformation?
If you want to become calmer or more grounded.... to build a daily ritual of intentionality that will peacefully transform your life... to join LIVE daily sessions and connect daily with 100+ world-class Facilitators... and meet authentic friends that share your passion for the inner journey...

YOU HAVE FOUND YOUR HŌME.

Modern ŌM is a membership club that shares 1 live session daily (plus hundreds of recorded sessions) that will inspire, guide and connect you with yourself.

Start your 7 day free trial and let's go inward, together.

USE CODE: MEMBER7PASS
JOIN THE CLUB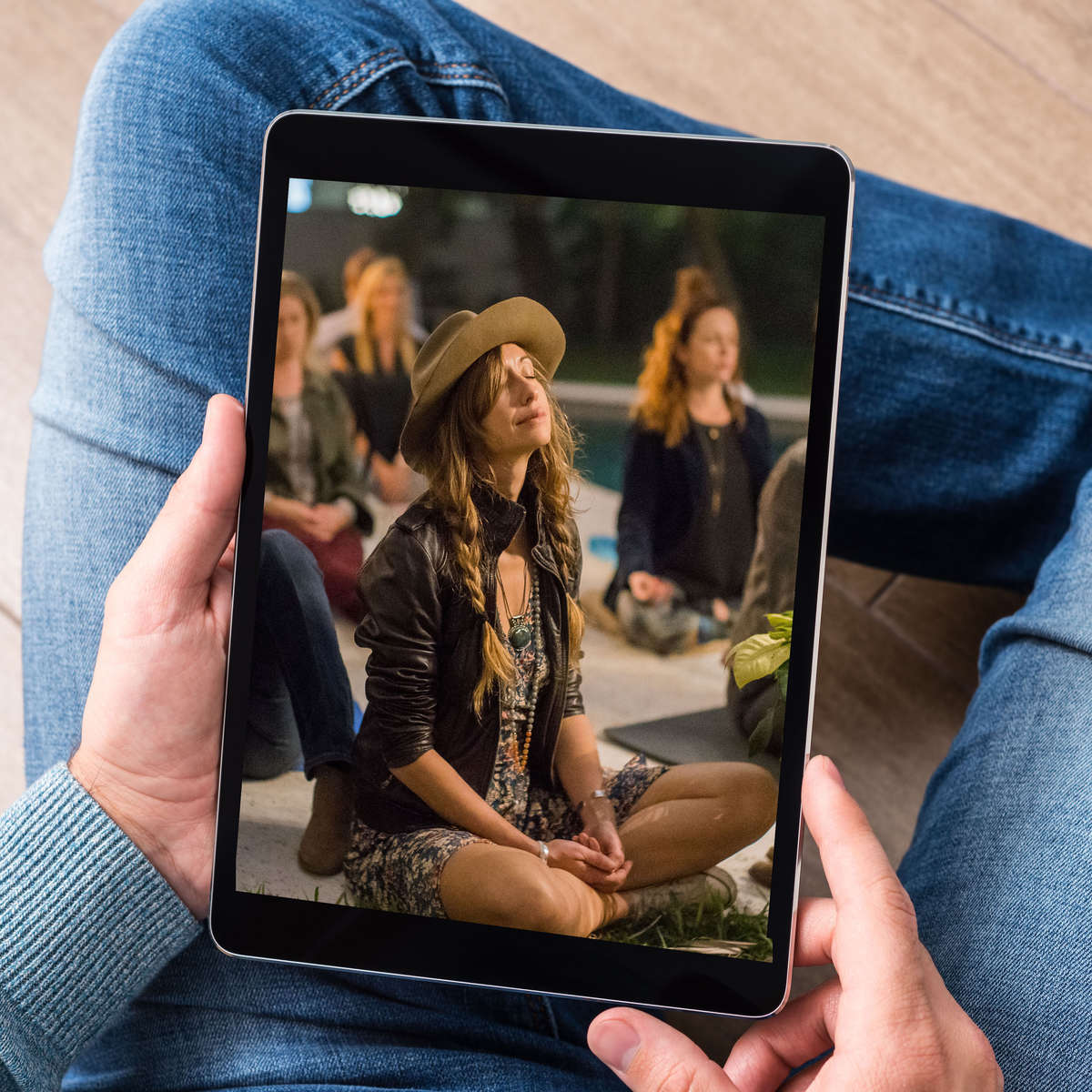 A ONLINE COMMUNITY THAT GOES INWARD, TOGETHER
Imagine a community that harnesses the power of collective intent to lead more expansive and peaceful lives.

We are a membership club where 100s of authentic people meet regularly (online and in real life) to:
Consistently participate in group mindful practices and lessons
Learn new techniques and tips daily that improve our lives
Get introduced to diverse teachings via the experiences and voices of 100+ facilitators
Engage our hearts and minds in journaling, sharing circles, book clubs, and community events
Dive deep into immersive master classes and trainings
As Ram Dass so insightfully said, "We're all just walking each other home." We agree. Welcome hŌMe, friend.


Weekly Online Program
(Times in EST. Every session is also recorded.)

8:30AM Journaling Mondays
10AM Meditation Mondays Meditations of all lineages and styles

10AM Practical Tuesdays Real World Tips, Mental Health, Self-help, Inspiration

10AM Spiritual Wednesdays Mysticism, Shamanism, Energy/Chakras, Healing

10AM Breathwork Thursdays Breathwork, Chanting

10AM Expression Fridays: Sound Practice, Music, Spoken Word, Journaling

10AM Embodiment Saturdays Movement, Body Awareness, Kundalini,


10AM Sunday Shares Lectures, Shares, Wisdom Talks


Your 7 Day Access Pass
During your 7 day FREE trial, we invite you to to experience Modern ŌM's membership. You'll...


Learn 7 new techniques, practices, and tips to apply in your life
Meet 7 epic Facilitators with unique voices, powerful messages, and human stories to share
Explore our entire library of recorded sessions on your favorite topics
Join a journaling session (Monday mornings) or book club session (varied days)
Feel welcomed and supported by our heart-centered team and community
There are so many reasons to sign up (risk free!) and explore the benefits of this club.

USE CODE: MEMBER7PASS
START YOUR TRIAL
Powerful Online Programs To Support You
On Your Path to Freedom


10AM EST
Join LIVE sessions with our expert Facilitators and your fellow ŌMies


Mondays 8:30AM EST
Write, reflect, & set intentions with your fellow ŌMies


Days/Times Vary
Read & discuss influential books and authors with your fellow ŌMies


Days/Times Vary
Get reduced tuition to explore immersive topics your fellow ŌMies
ŌM Is Where the Heart Is

The search is over. Your one-stop soul-shop for mindfulness and peace is right here.

It's a place to check-in when your mind ask you to check-out. A a place where you find inspiration & insight.


To connect with your purpose and passion.
And to fuel the dreams you wish to manifest in the world.

Modern ŌM is committed to helping you build your inner home; your body, mind and heart, and to remind you daily that you are the creator of your reality.

You belong here, and we can't wait to meet you. Welcome hŌMe.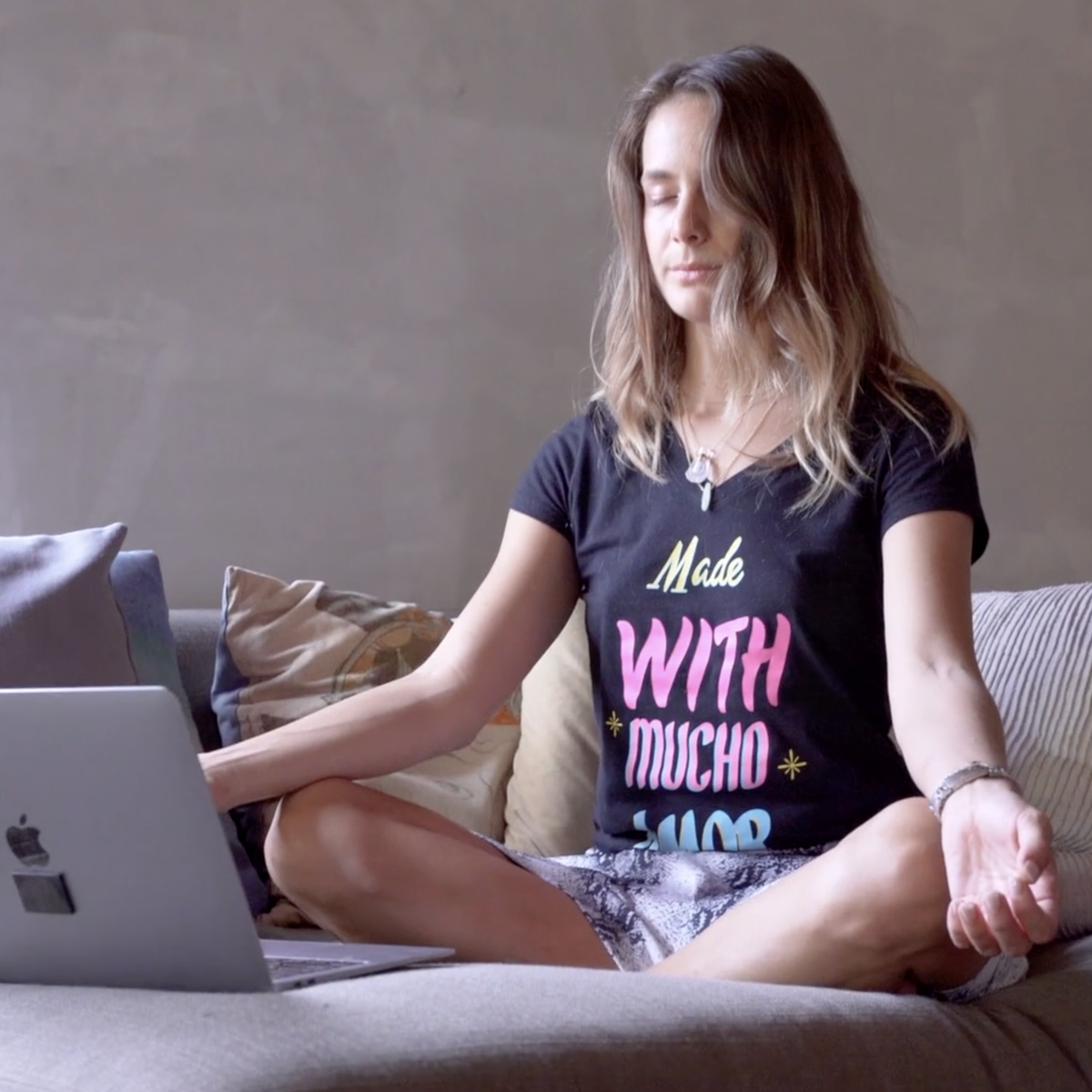 The Value For You

At $15 per session, the value of our daily content is $450 per month. Members get amazing value - here's the math:

+ $450/mo (30 x $15) --> Daily Cushion Crawls
+ $20/mo --> Journaling Group
+ $20/mo --> Book Club

= $490 each month

= $39 per month
(Risk Free Trial / No Contract / Cancel Anytime)

+ Access to Recording Library
+ Discounts on Products & Programs
+ Private Members Groups

FREE 7 DAY PASS WITH CODE: MEMBER7PASS
JOIN MODERN ŌM

Meet Some Modern ŌM Facilitators
"Step out of your identity, beyond thought and emotion while still being connected to all of you."
Transformational Specialist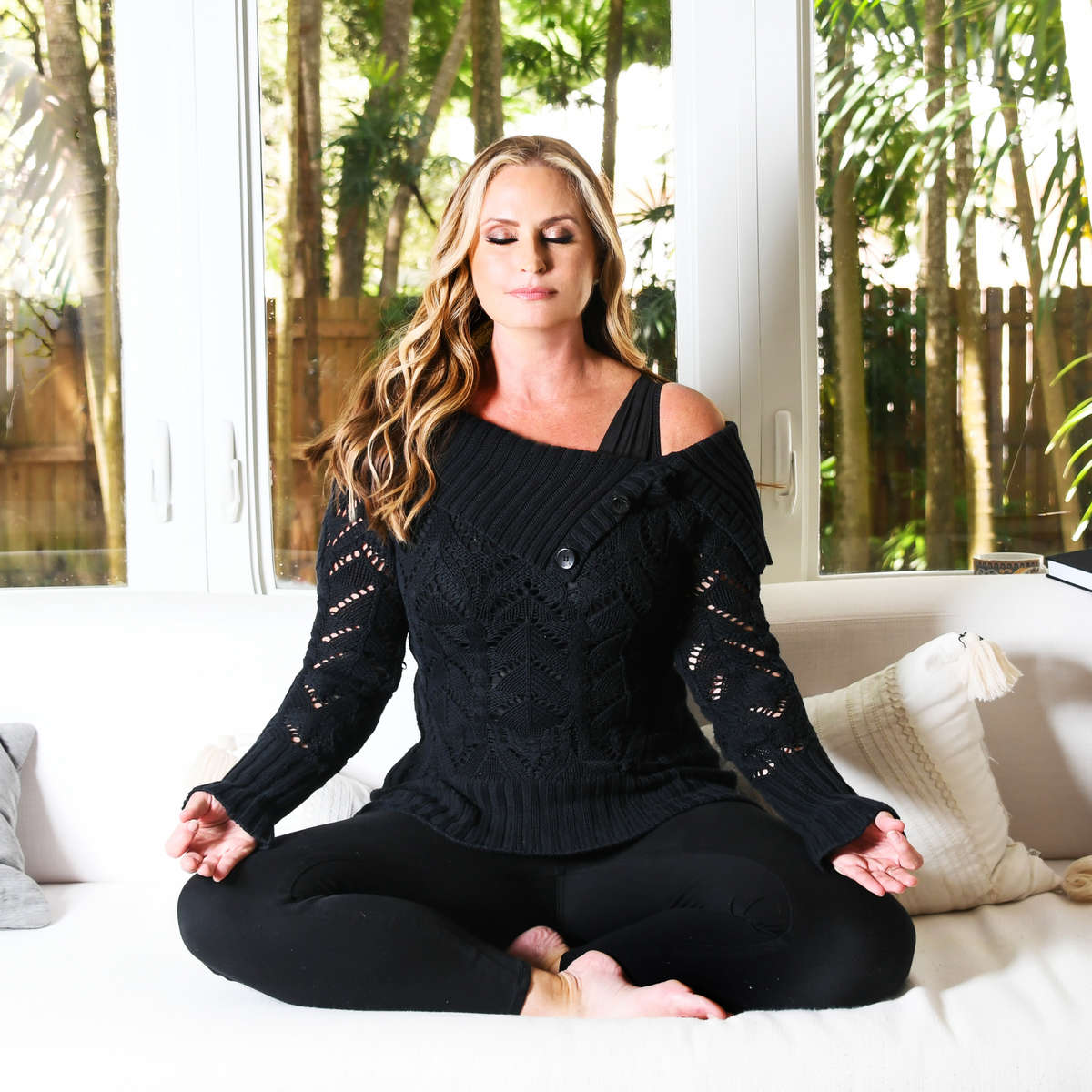 "Strengthen your capacity to direct your life in alignment with your soul, so you can listen and follow through."
Transformational & Mindset Coach


"Explore sound healing and the full potential of your breathing to heal and cultivate tools you can use in your life."
Expert Sound Practitioner
"We continue to show up daily not only for ourselves, but for each other."
"Little did I know joining the Modern ŌM Community last Easter would be the beginning of my relationship with this magical, tight-knit community. There is chaos and fear circulating in the world, but not here. We lean on each other, we raise each other up high, we applaud each other's successes and we love each other so much that we continue to show up daily not only for ourselves, but for each other. I have a sense of peace and calm that has never left me throughout all these weeks of 'isolation'. Thank you for helping me remain calm in the midst of the storm."
- Priscilla E. (Miami, FL)
The Classroom of Boundless Possibility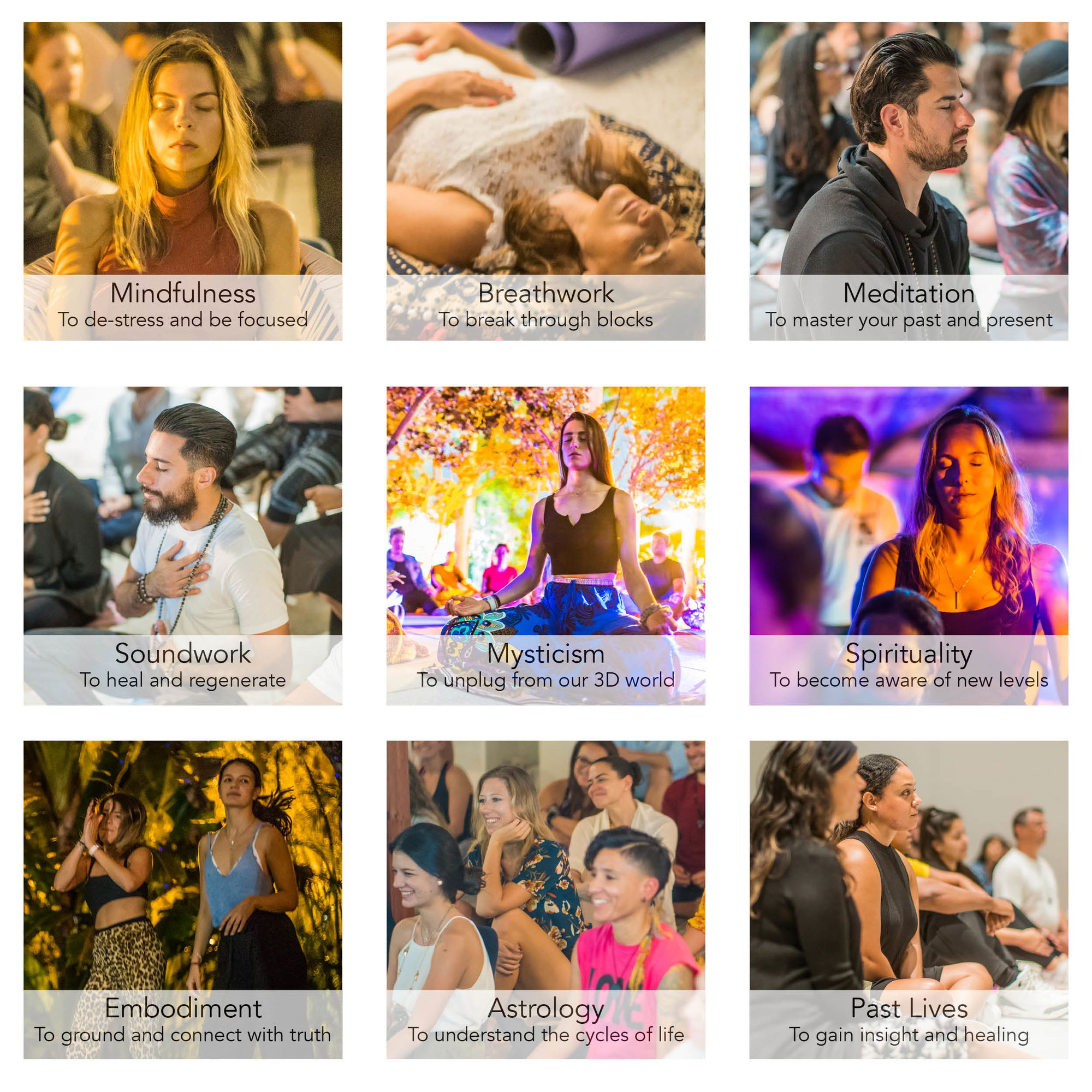 WHY MODERN ŌM?
Consistency is Key - There is a magic in ritual. We commit to serve you every single day with content that inspires, teaches, and advances us on our path together.
We are a Family - All our sessions are personal, friendly, and offer direct access to our extraordinary Facilitators and Mentors. And literally, we're a family business.
Diversity & Inclusion - we connect diverse people and Facilitators from around the world around a common journey of self-discovery. Everyone is welcome to go inward with us.
This world-class program is expertly designed for your peaceful transformation.
MORE MODERN ŌM FACILITATORS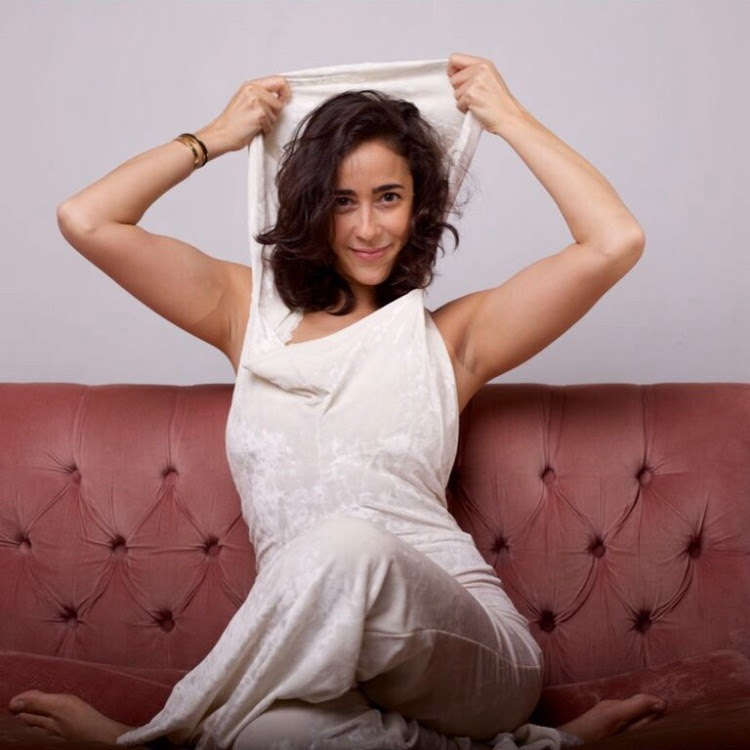 "Explore various states of being. Lean in softly, allow trust and accept what arises."
Soundmaker, Breathworker & Yoga Guide
"Patterns of life are a mystery awaiting us to unravel them, the sky shows us the cycles and the way.."
Astrologer, Author & Life Coach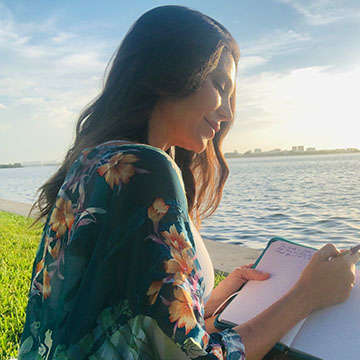 "Journaling allows self-discovery and will tap you into creating your vision for a new world ahead."
Vision Map Coach, TV Host & Entrepreneur
"I learn something new every day while I am growing in my own personal practice."

"I greatly appreciate the opportunity to join Modern ŌM and participate daily in the Cushion Crawl during this COVID-19 period of "stay home" orders. The Cushion Crawl is providing me with opportunities to learn from a diverse set of meditation and yoga teachers. I learn something new every day while I am growing in my own personal practice. What a blessing!"
- Linda F. United States


Exclusive Membership Benefits
1. Private WhatsApp Group to keep you connected to the community and upcoming calendar of events.

2. Free Unlimited Access to the Cushion Crawl Library to replay sessions you missed or want to revisit
3. 30% Discounts to Advanced LIVE Master Classes
Our extraordinary mentors share their embodied wisdom with you LIVE. Have direct access to them during these extended intensives. A new master class is offered every few weeks!

4. 15% Product Discount at the Modern ŌM Store
Gift truly meaningful objects that serve as reminders of our purest intentions and highest vibrations!

WHAT THE ŌMies have TO SAY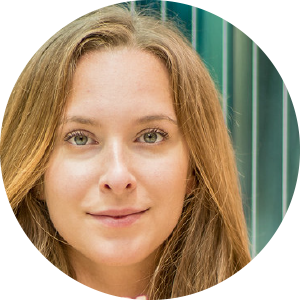 "I am in love with Modern ŌM!!!
Feeling very thankful..."
- Georgina (June 2020)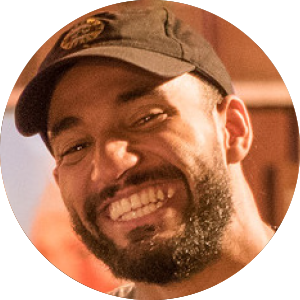 "Being able to listen to these daily cushion sessions has been an experience of giving time to my own self care."
- Sam (May 2020)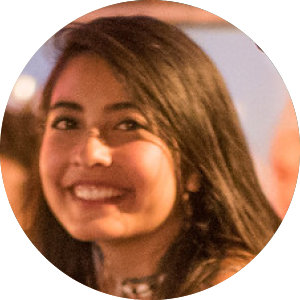 "Learning so many different ways of how to gain inner peace with meditations, breathing, or experiences by amazing beings. I definitely consider it a blessing."
- Claribel (June 2020)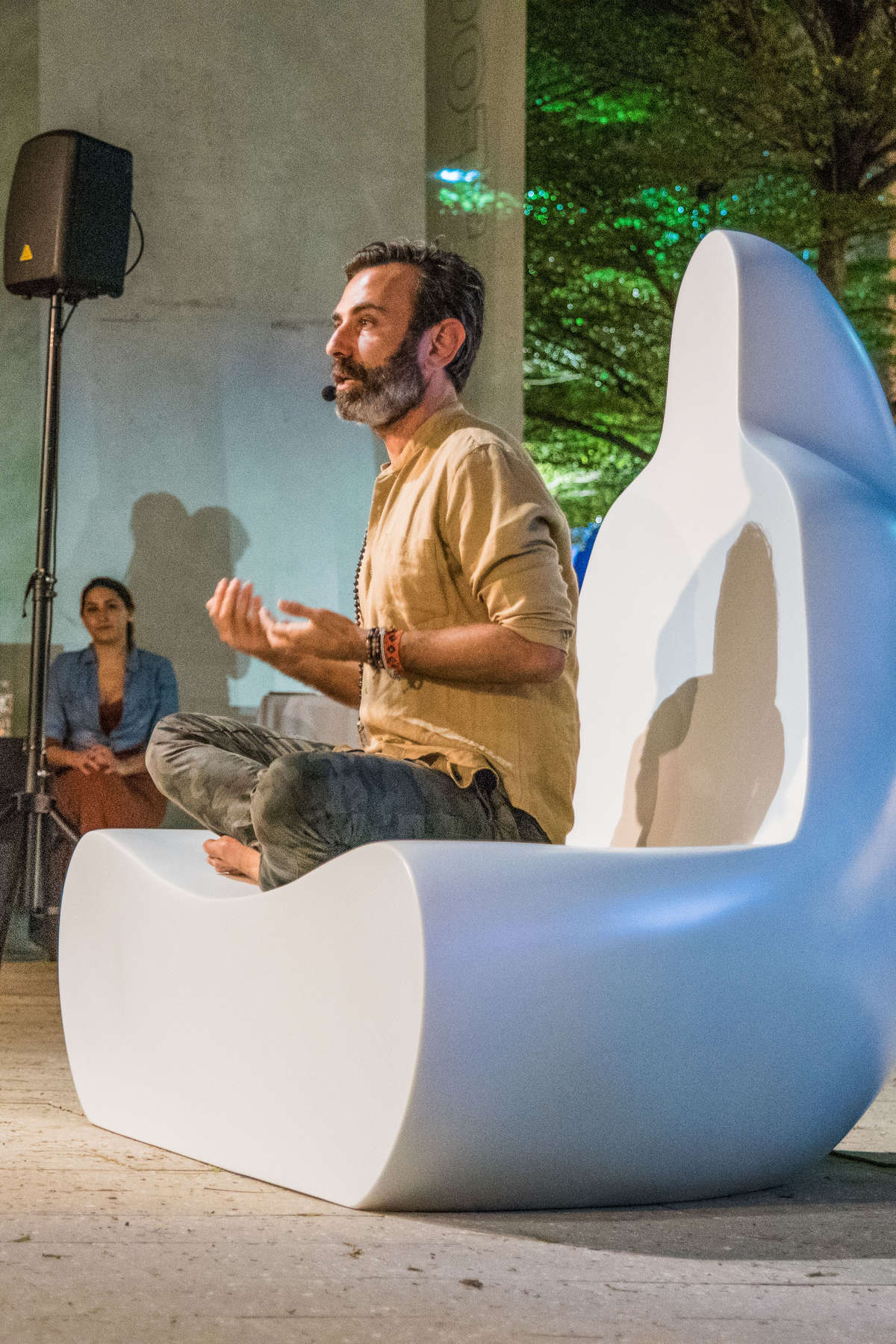 Hello, I'm Myk Likhov,
Founder of Modern ŌM.
I'm grateful you're here and willing
to take this inner adventure with us!

Modern ŌM is a community and a virtual space that inspires you to go inward. Pre-COVID, we were the leading mindful tribe in Miami, Florida… in only a few months, we're global.
On Day 5 of quarantine I began organizing a 10AM online session for anyone who needed it. Our motto was, 'until we could hug again.' Community started showing up even as Facilitators found us too - creating a vital daily ritual to support many ŌMies through days of deep uncertainty.
Now 250+ days in, people around the world (like you!) are noticing the caliber and consistency of our offering. Our global community is flourishing.


Thank you for thinking about bringing Modern ŌM into your life. As the host of our daily Cushion Crawl sessions, I'll personally be welcoming you to the community.

To infinity, Myk

"A new incredible experience each day"
The cushion crawl has been so inspiring. Even if I didn't get a chance to listen to a recording, just seeing an email from you about a new presenter with a new topic honestly brightens my day. The diversity of topics really draws you in and pushes you out of your comfort zone to try something new and different. I hope you make it to 1000 days!

- Ben United States



"I am really enjoying my cushion crawl."
"Each day is so thoughtfully curated to bring a unique meditation experience. I have learnt so much about the different methods and approaches and I look forward to each session and the moment of inner nourishment each brings. Highly recommend. Thank you Modern ŌM! "

- Alexandra B. United States


WHO IS MODERN ŌM FOR?
This carefully curated online program is for people who are committed to expand into the highest versions of themselves. We embark upon this journey together in order to share the depth and breadth of all possibilities.
This inner adventure can bear many fruits and offer many gifts. We believe that if you invest yourselves in the process, you will gather insight and undergo radical positive shifts.
Our current members report that they get progressively more inspired and engaged with each passing month, and look forward to more meaningful connections, within themselves and with each other.

Let's Answer Your Questions
Q. What do I get access to when I join?
A. When you join the Modern ŌM online community you will have immediate access to our Members Only Portal, the daily Zoom sessions, the weekly online community gatherings, the vast library of daily Cushion Crawl sessions, and the community WhatsApp group.


Q. How much is the Modern ŌM membership?
A. Monthly US$39, US$99 for 3 months, or US$349 annually
Q. How do I pay?
A. You will enter your credit card information into our secure system and your membership will renew Monthly, Quarterly, or Annually based on your subscription.
Q. How easy is it to cancel?
A. Very easy. You can cancel your membership at any time via your Membership dashboard. Or email our support team and your future installments will stop. You will have access to your membership until the last day of your current paid term.
Q. How often will I have contact with the mentors and teachers?
A. Every day there is a LIVE online session at 10am EST, as well as weekly sharing circles, journaling and book clubs. In addition, you can enroll in online master classes for 30% off.
Q. I can't make the live sessions, are there replays?
A. All daily Cushion Crawl sessions are recorded and will be available for you at any time. However, some digital events like the Book Club and the Sharing Circle sessions will not be recorded.


FREE 7 DAY PASS // USE CODE: MEMBER7PASS
PS. A Final Note from some Modern ŌM Facilitators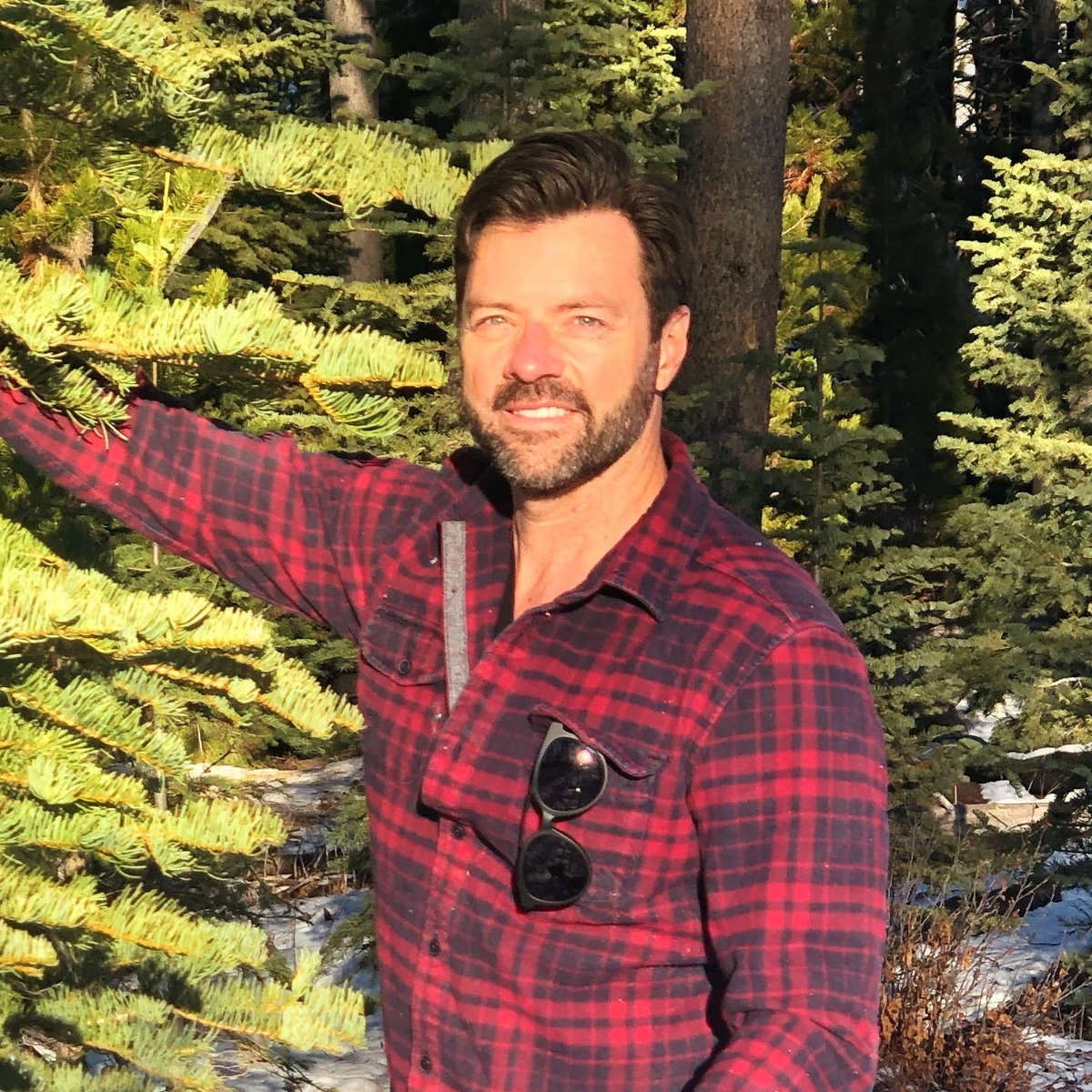 "The human expererience can be a beautiful reality. Sometimes just one little insight can make a massive difference in our lives."
Spiritual Coach & Storyteller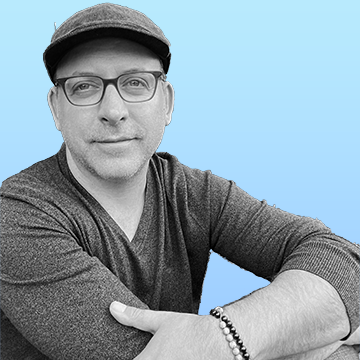 "Let's sit together and explore the wisdom of change, and the power of resilience and survival."
Meditation Teacher & Creativity Coach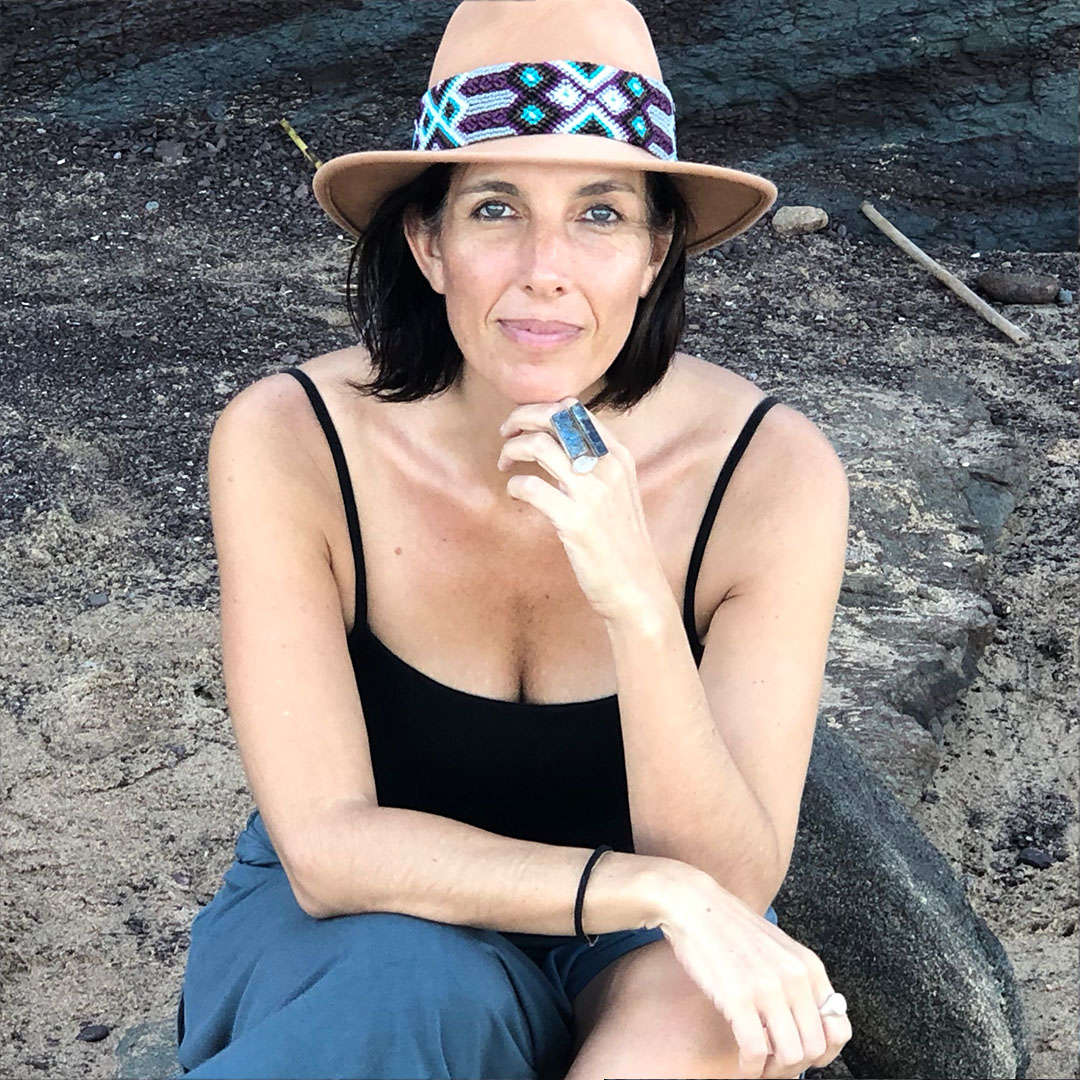 "Art and music is the very medicine we can use to heal the past and find freedom, beyond words and the mind."
Flow Expert & Purpose Coach


in summary
Modern ŌM is an online community that connects you to an unprecedented and unique collective of Facilitators
Our Cushion Crawl Infinity brings you daily actionable techniques and lessons that get you centered, calm, and present.
Our ​weekly LIVE Journaling sessions give you the opportunity to reflect and set intentions alongside your fellow ŌMies.
Our monthly Book Clubs investigate timeless classics as well as the newest releases in the transformation space.

Our master classes and workshops open up exciting practices with deep dives by world-class experts.


**PLUS Past Library of All Daily Cushion Sessions
**PLUS Member's Only Discounts to Masterclasses and Modern ŌM Products
**PLUS Intimate Community Group to chat and connect with other ŌMies!


FREE 7 DAY PASS // USE CODE: MEMBER7PASS
START YOUR FREE TRIAL