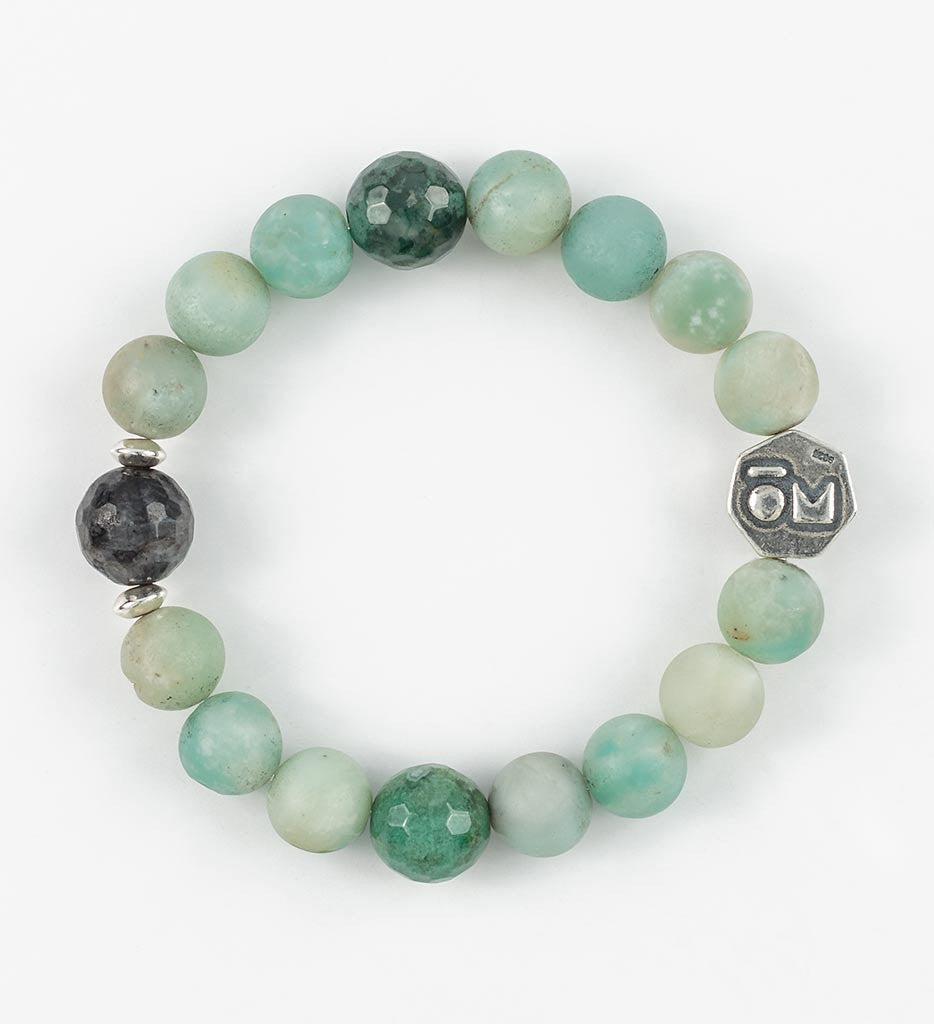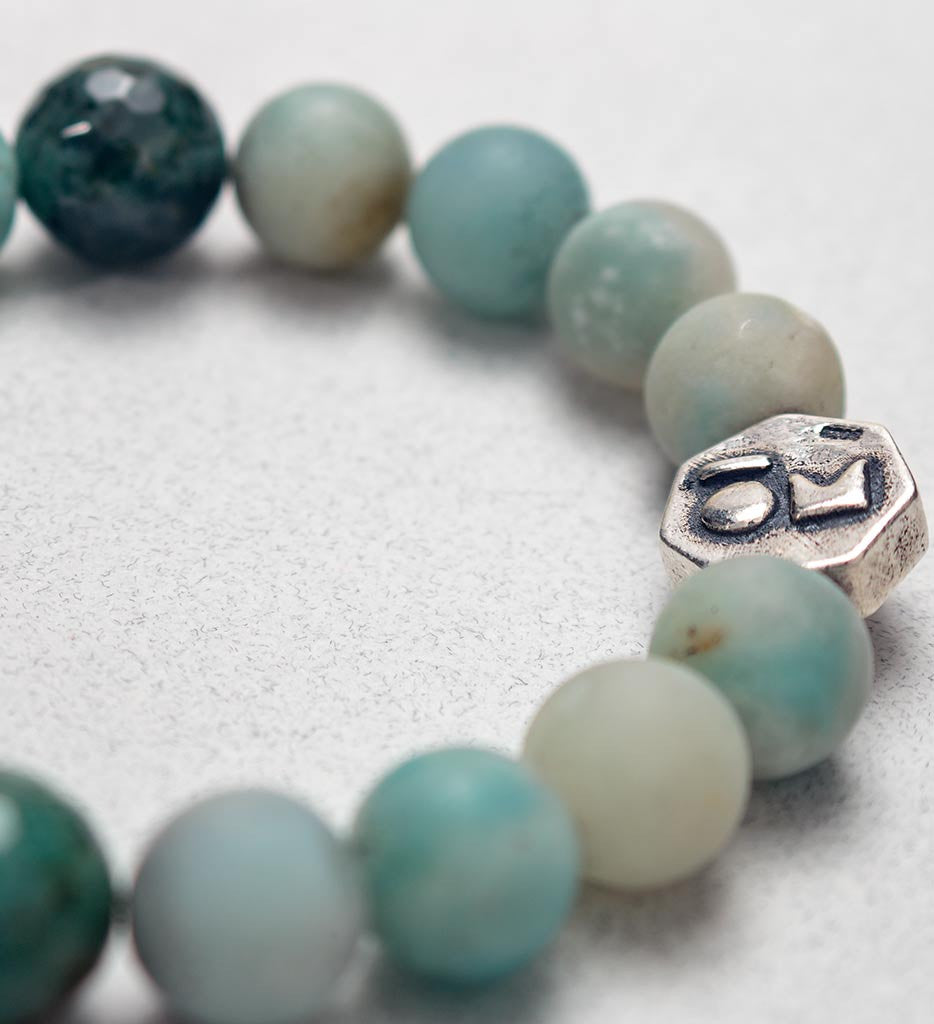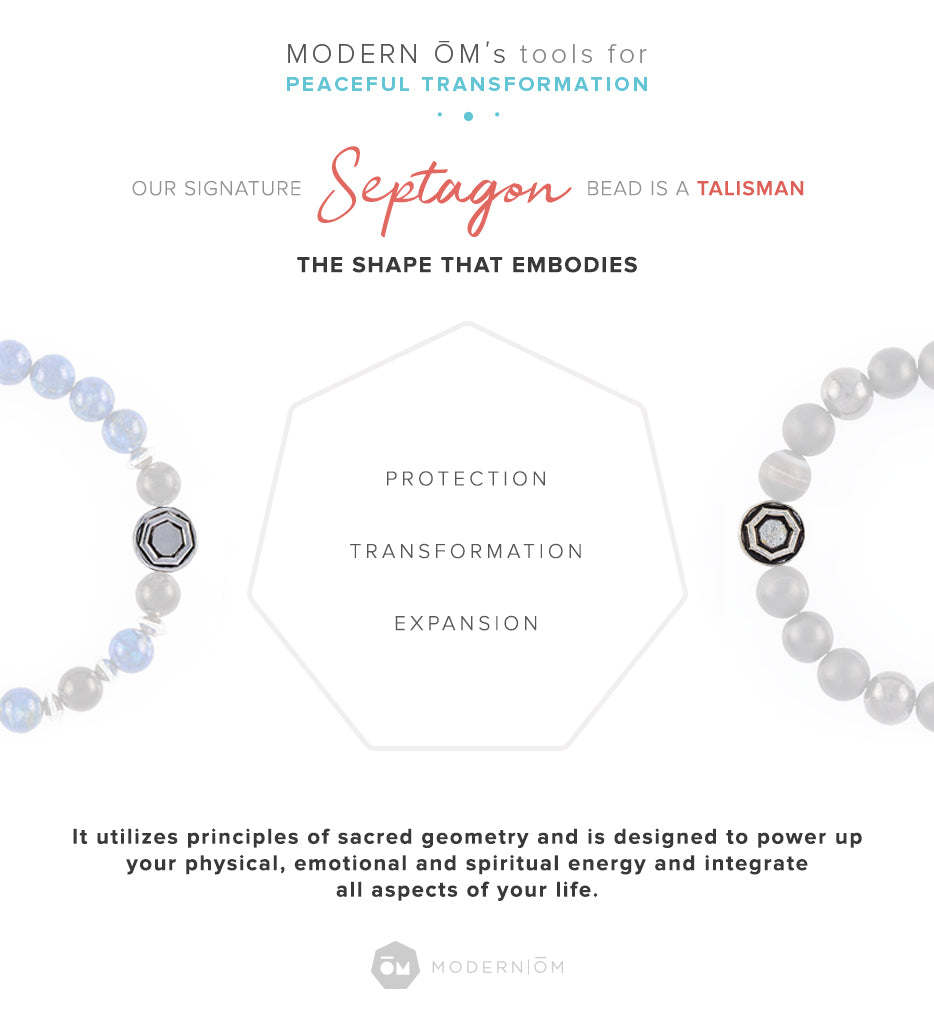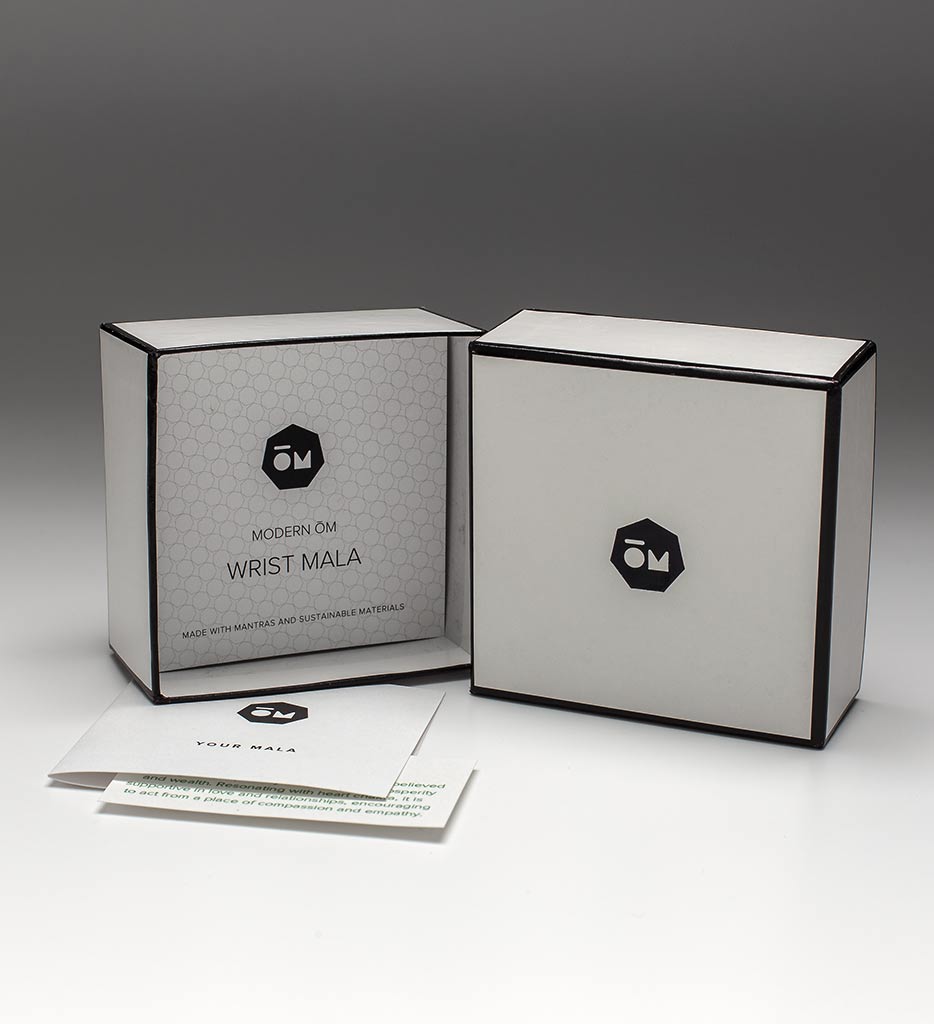 This wrist mala amplifies energies of the 4th Chakra, COMPASSION. It will remind you of your intention to give and accept love, and forgive yourself and others.

Our Sterling Silver Septagon bead will serve as your talisman.  It carries the strong frequencies of the Number 7 - transformation, growth & protection.
Small - up to 6.5"; Medium - up to 7 1/2"; Large - up to 8"
DETAILS
10mm Matte Amazonite, Indian Agate & Labradorite

Sterling Silver ŌM bead & spacers
Hand-crafted in the U.S.A.
Comes in our Signature Gift Packaging
Includes detailed materials descriptions
Small - up to 6.5"; Medium - up to 7.5"; Large - up to 8.0"
ENERGETIC PROPERTIES

Amazonite - acceptance, gratitude, love, compassion

Indian Agate - healing, love of nature & animals

Labradorite - intensifies intentions, relieves insecurities, and strengthens faith
Sterling Silver - creativity, emotional intelligence, calmness, reflection
MATERIALS & AUTHENTICITY

Our jewelry is made with genuine and unaltered natural stones that may vary in colors. This contributes to the beauty of each piece making it uniquely yours.
We recite mantras while stringing your mala, to add our positive intentions to yours.
JEWELRY CARE: It is best not to wash your beads or wear your mala when swimming or bathing. To clean, gently wipe the beads using a damp cloth and place them in the shade to dry.