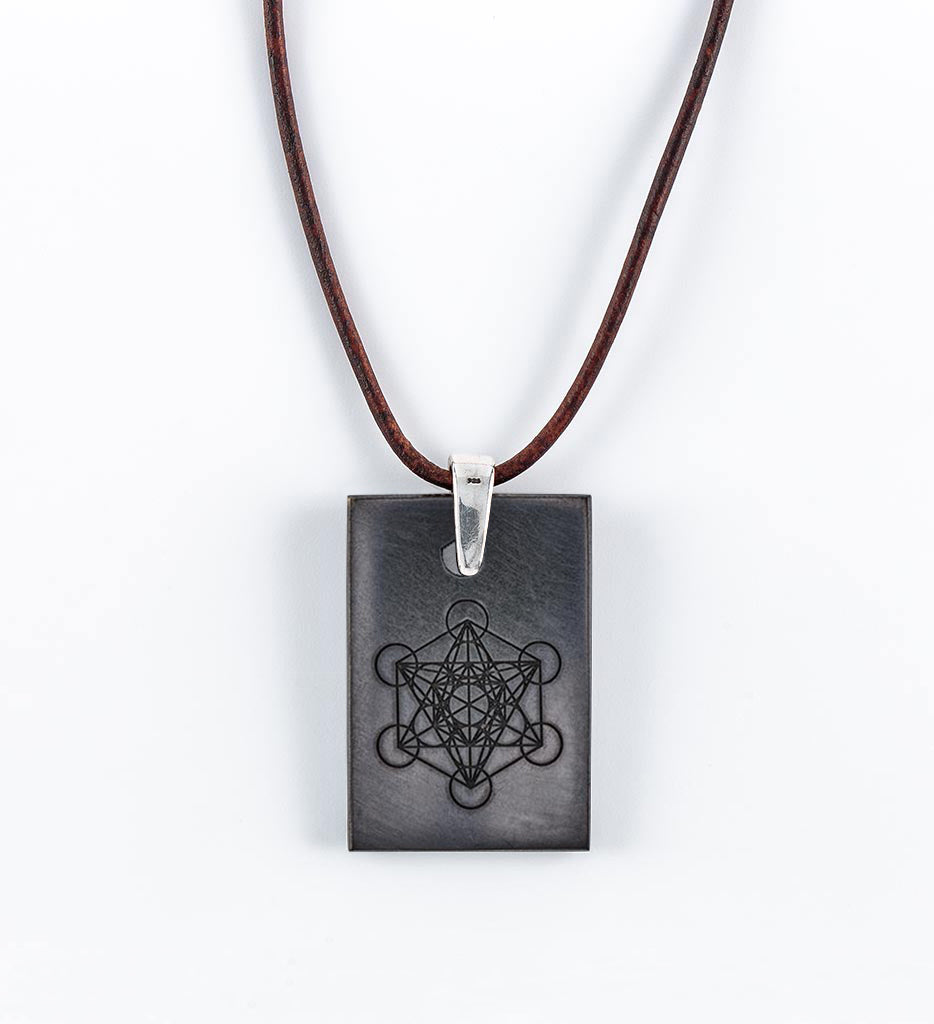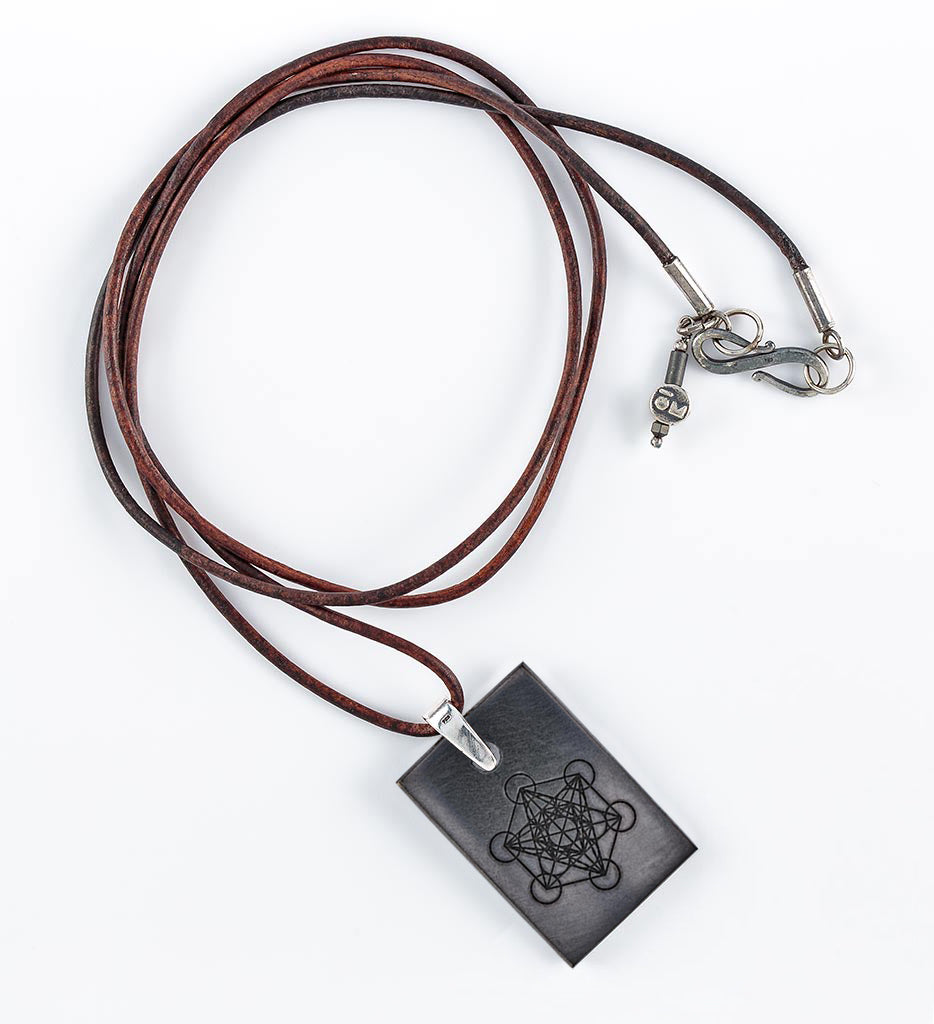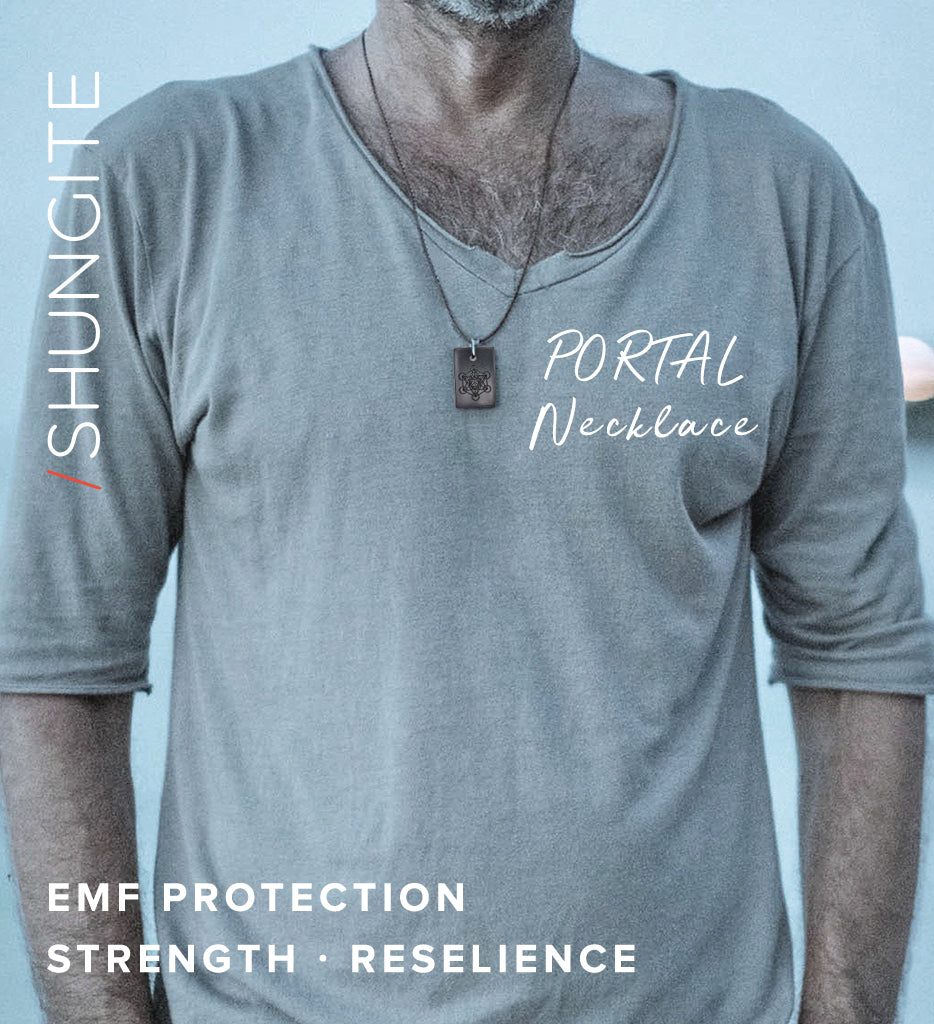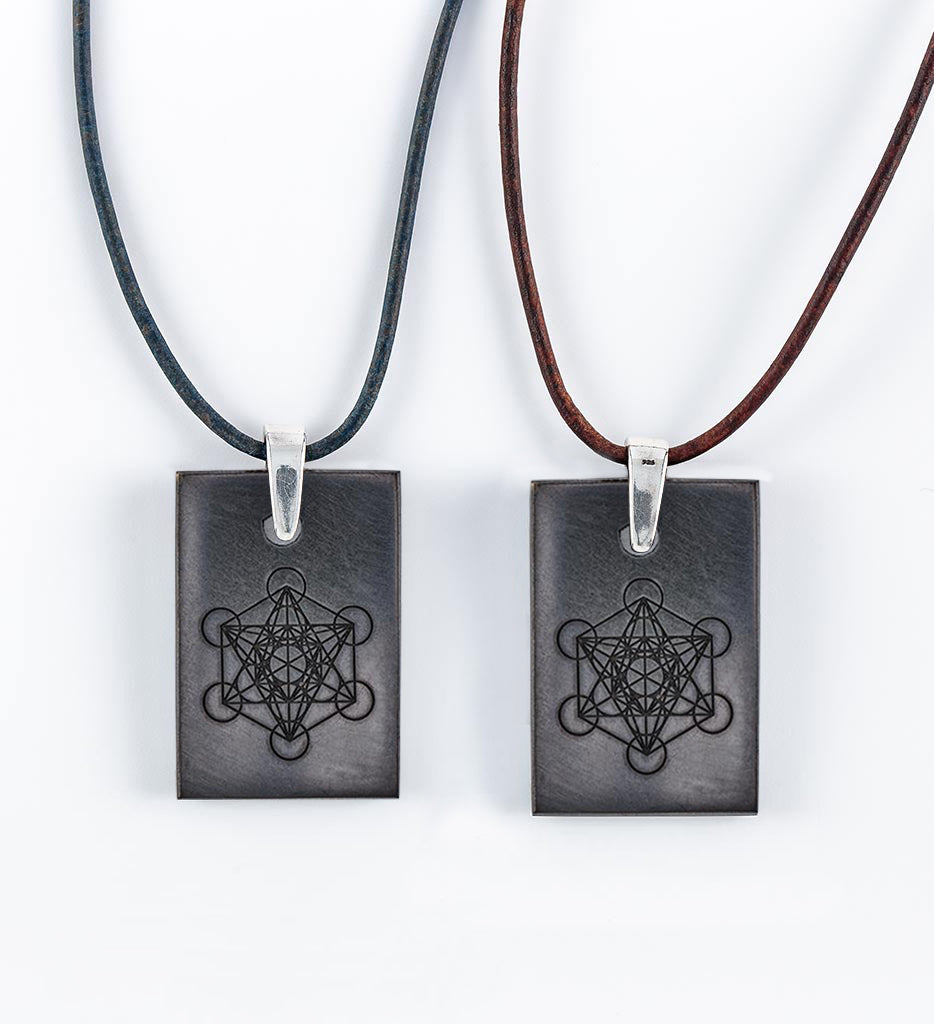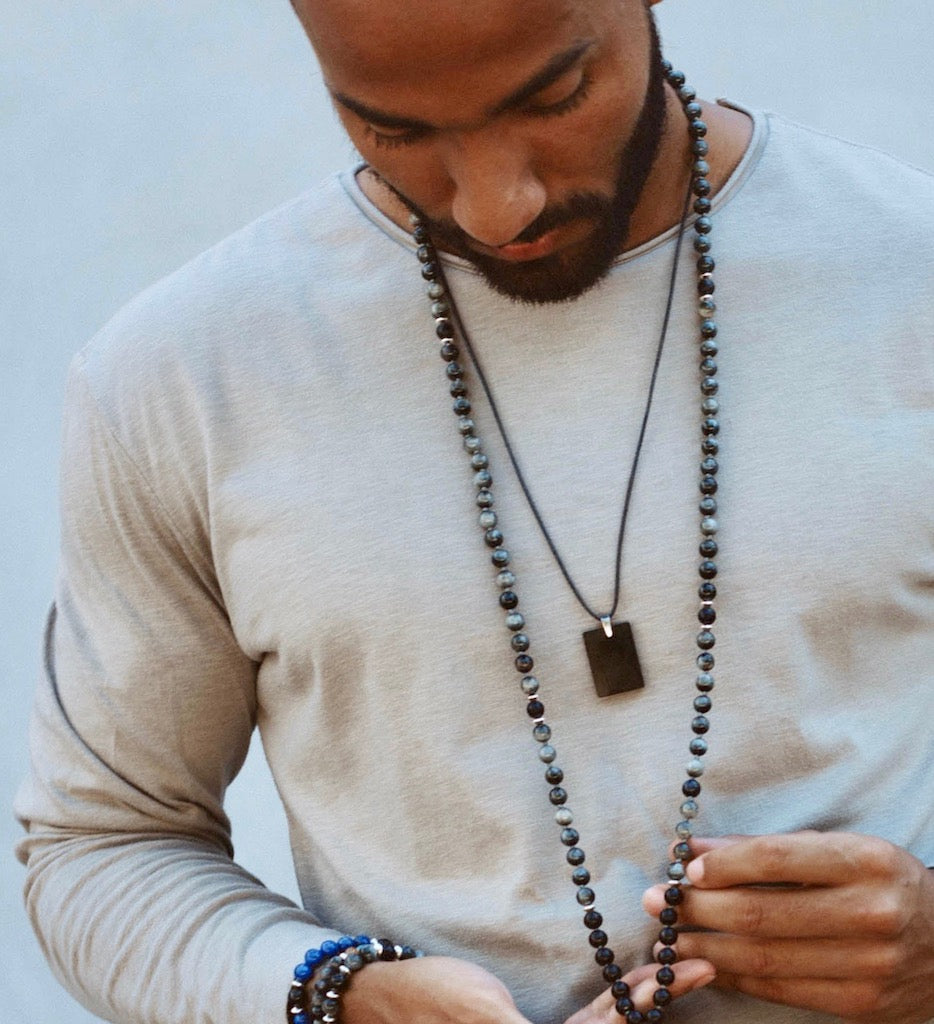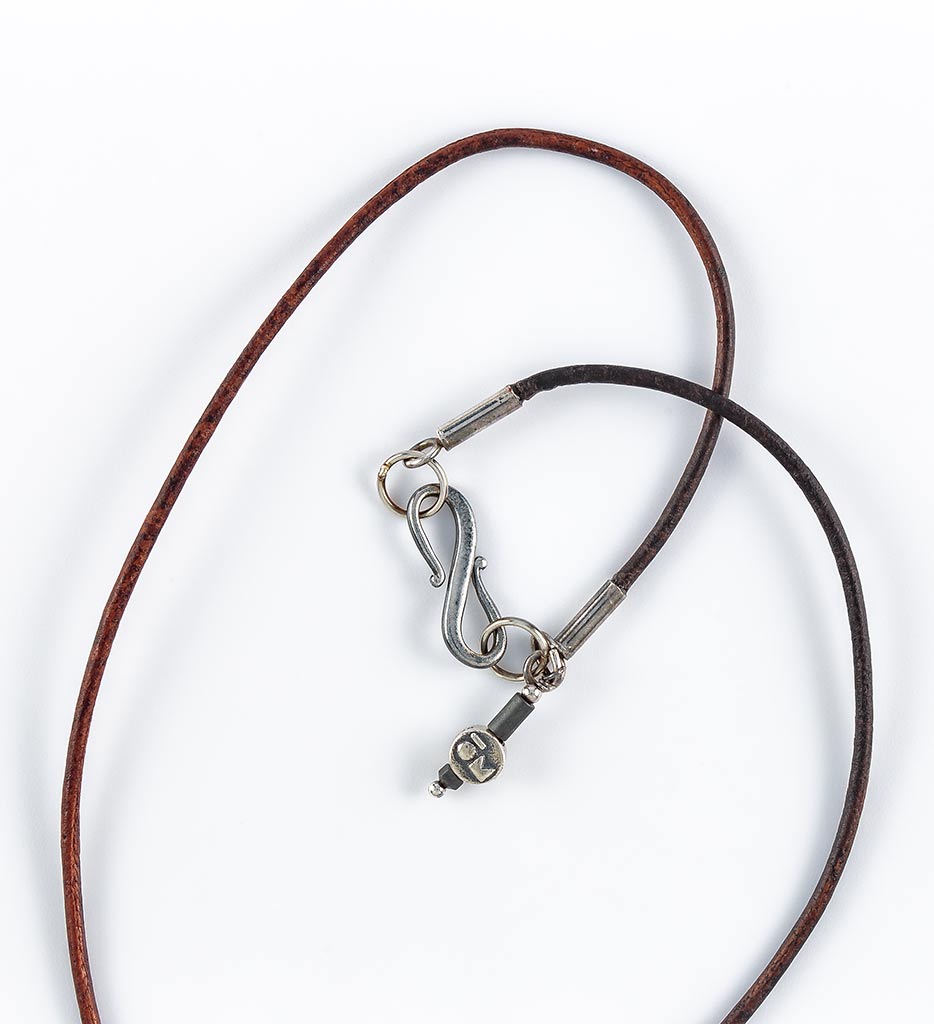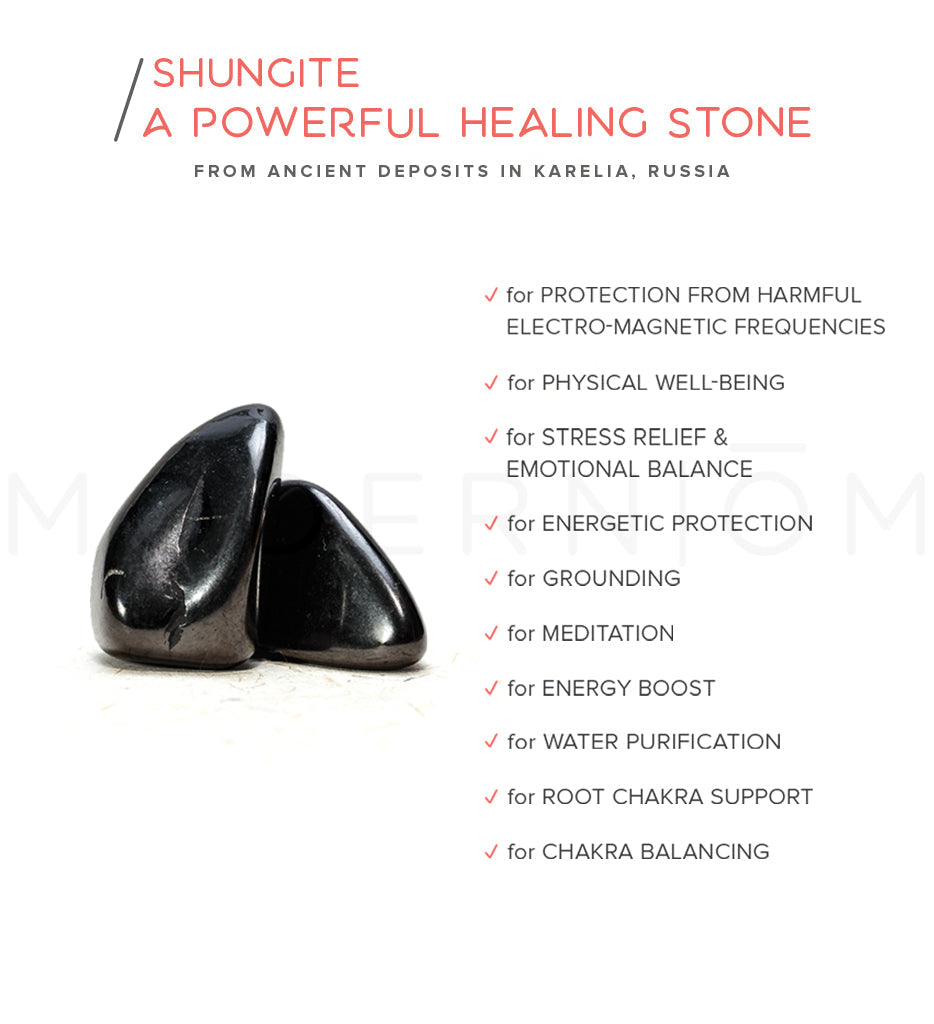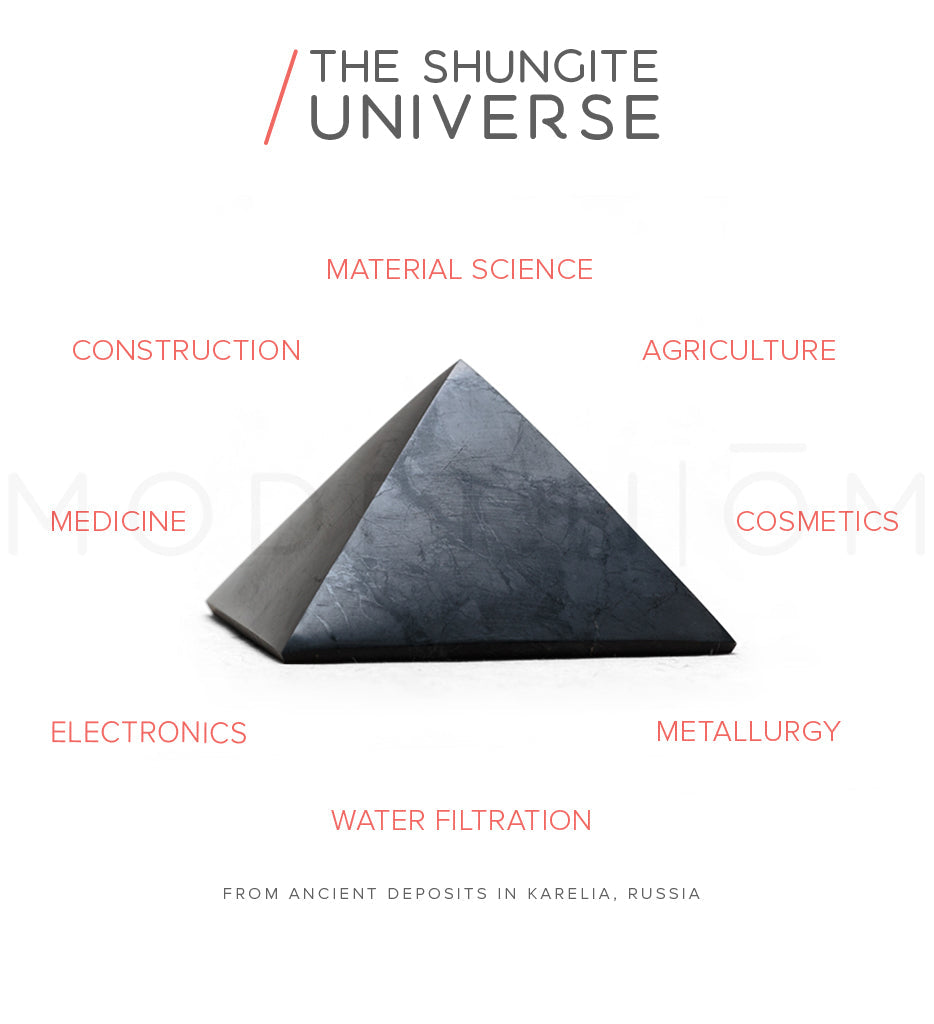 Wear this necklace daily as your own personal energy guard, to protect from the harmful effects of electromagnetic fields and radiation from computers, cell phones, Wi-Fi, and other electronic devices and appliances.
Shungite supports lower chakras, and will amplify your intentions to be strong and healthy, be courageous and live in balance.
The pendant is engraved with Metatron's Cube, a sacred geometry symbol. This unique 2-dimensional image of the 3-dimensionality of space represents earth, air, water, fire, & spirit, the building blocks of the universe. It is believed to protect, cleanse & amplify your energy, and create a peaceful environment.
It symbolizes the unity of the finite with the infinite and is often used in meditation to amplify energy flow and connect to balanced state within.
A fun fact - Metatron's Cube is also a holy glyph that was used in ancient cultures to ward off demons and negative spirits.
Each pendant is hand-made and may have mineral inclusions (light streaks, spots or veins) that are primarily pyrite or iron oxide that naturally occurs in Shungite. This makes each piece a bit different and uniquely yours.
DETAILS
Shungite pendant, approx. 1.25" x 0.75"

Oxidized Sterling Silver ŌM bead, bail, clasp
1.5mm Leather Cord (choose black, brown or blue),
Approx. 21.0" w/o pendant

Hand-crafted in the U.S.A.
Comes in our Signature Gift Packaging
Includes corresponding materials cards
SHUNGITE PROPERTIES
Our jewelry is made with genuine and unaltered natural stones that may vary in colors.
Shungite is a natural mineral with scientifically tested abilities to purify water & air, and guard against harmful EMFs. 

Shungite's complex chemical composition and carbon-based fullerene internal structure are responsible for its amazing properties - the ability to purify water and to detoxify on the physical and subtle energy levels by absorbing toxic energies.
In its unprocessed state Shungite has a matte surface. On the Mohs Scale of Mineral Hardness it is between 3 & 4, making it quite a soft material.

Jewelry Care:  We recommend that you remove your jewelry before showering, bathing or swimming. To clean, gently wipe with a damp cloth.

 AUTHENTICITY
All materials used in our jewelry are responsibly sourced.
All our Shungite is sourced directly from Karelia, Russia and is tested for authenticity.
This information is not intended to be a substitute for professional medical advice, diagnosis, or treatment.
MODERN ŌM SHUNGITE JEWELRY