Shungite Metatron EMF Shield 5pc Set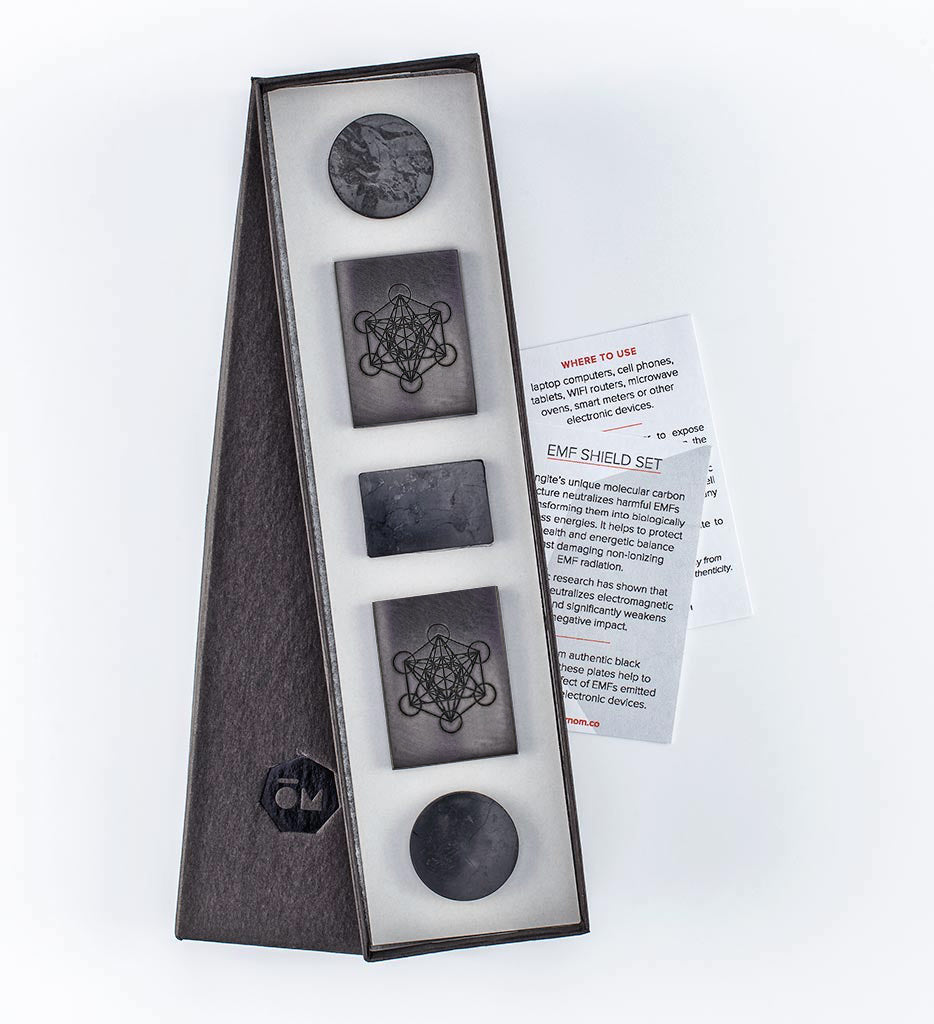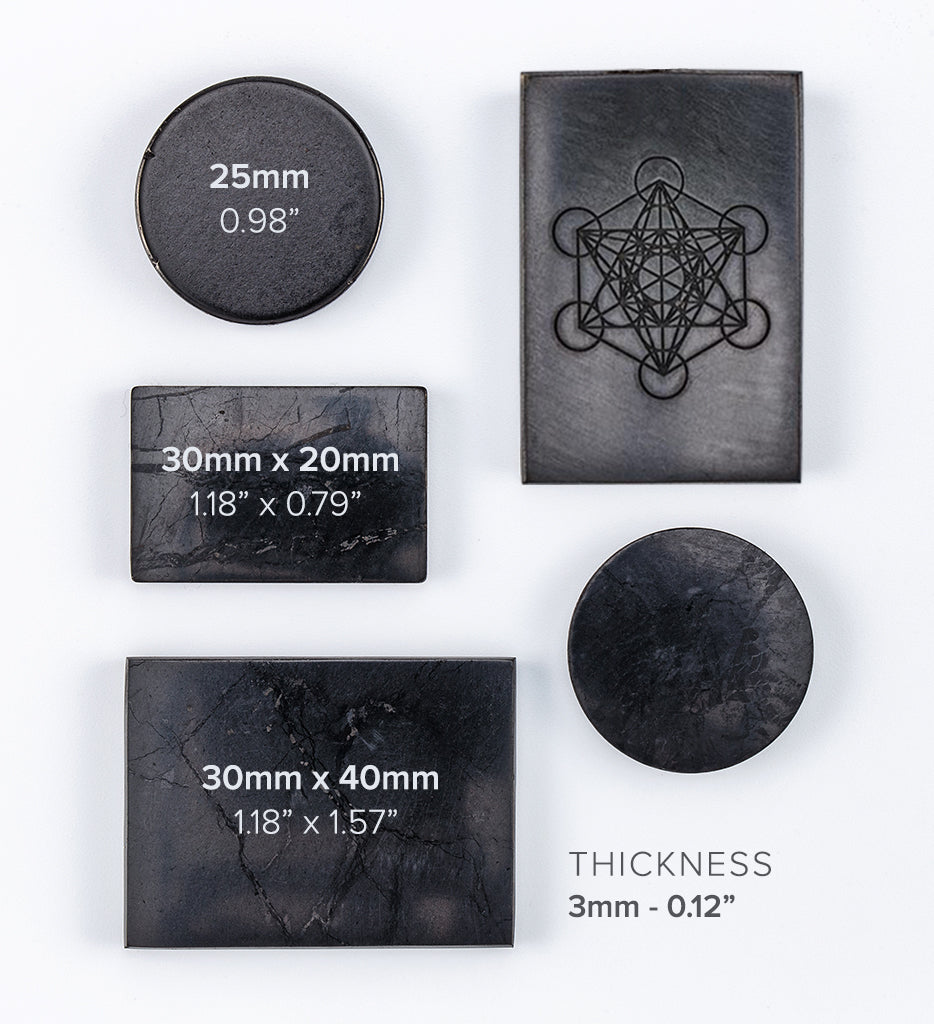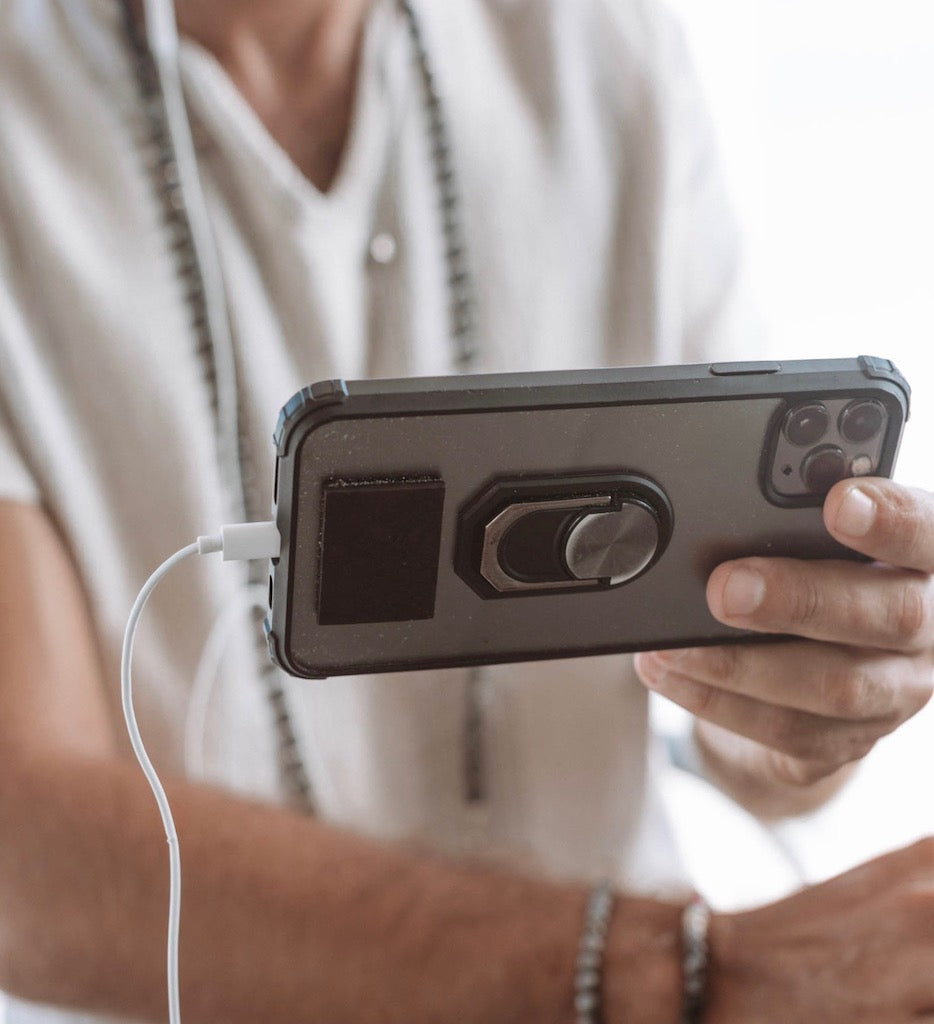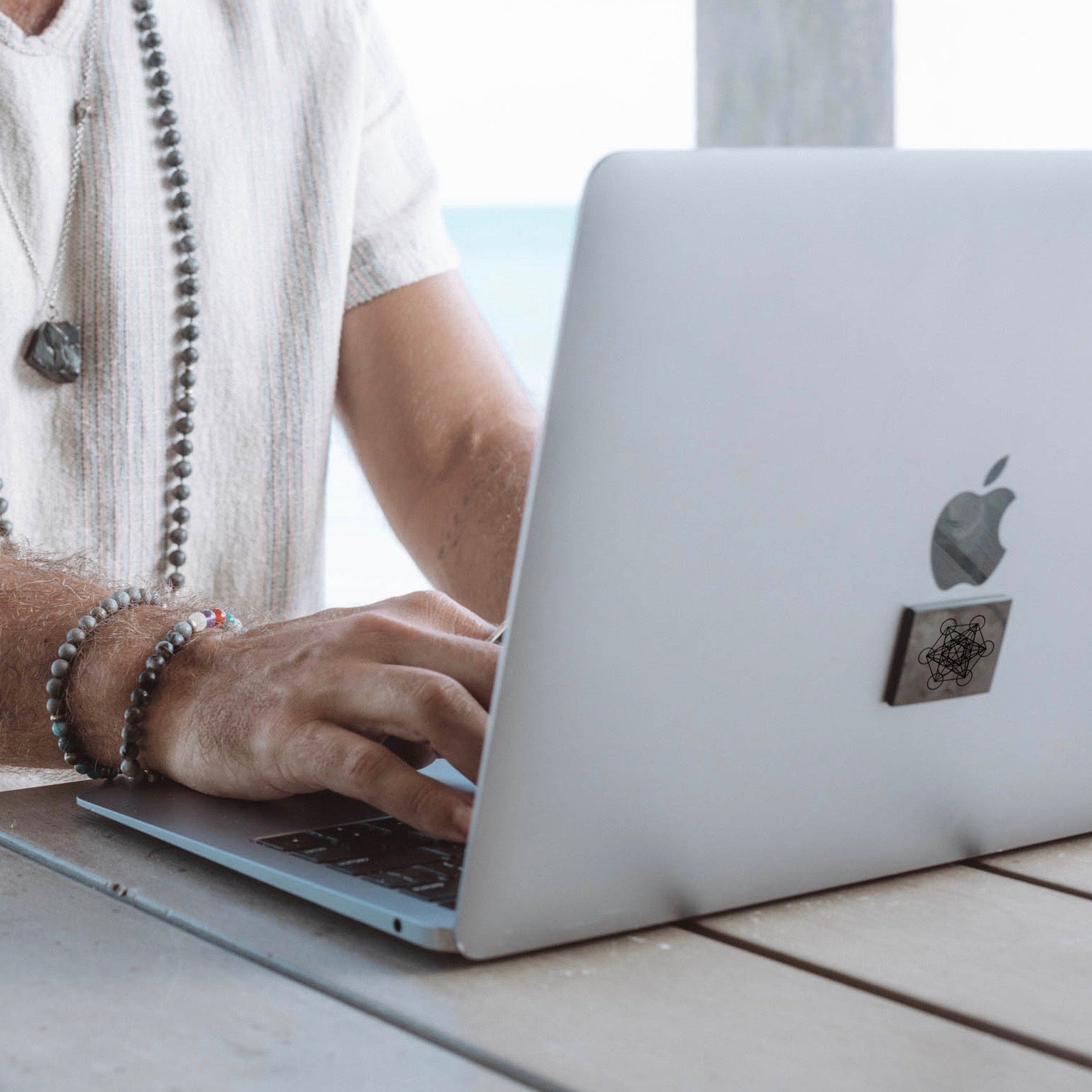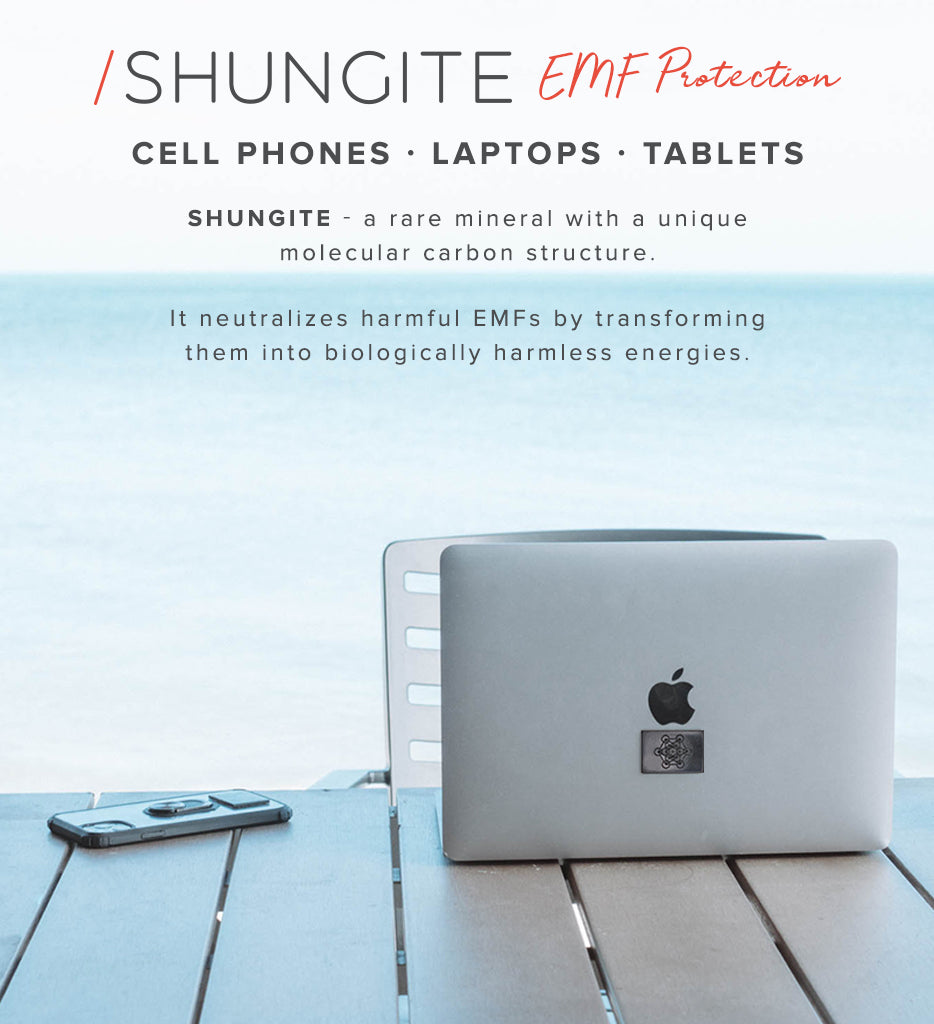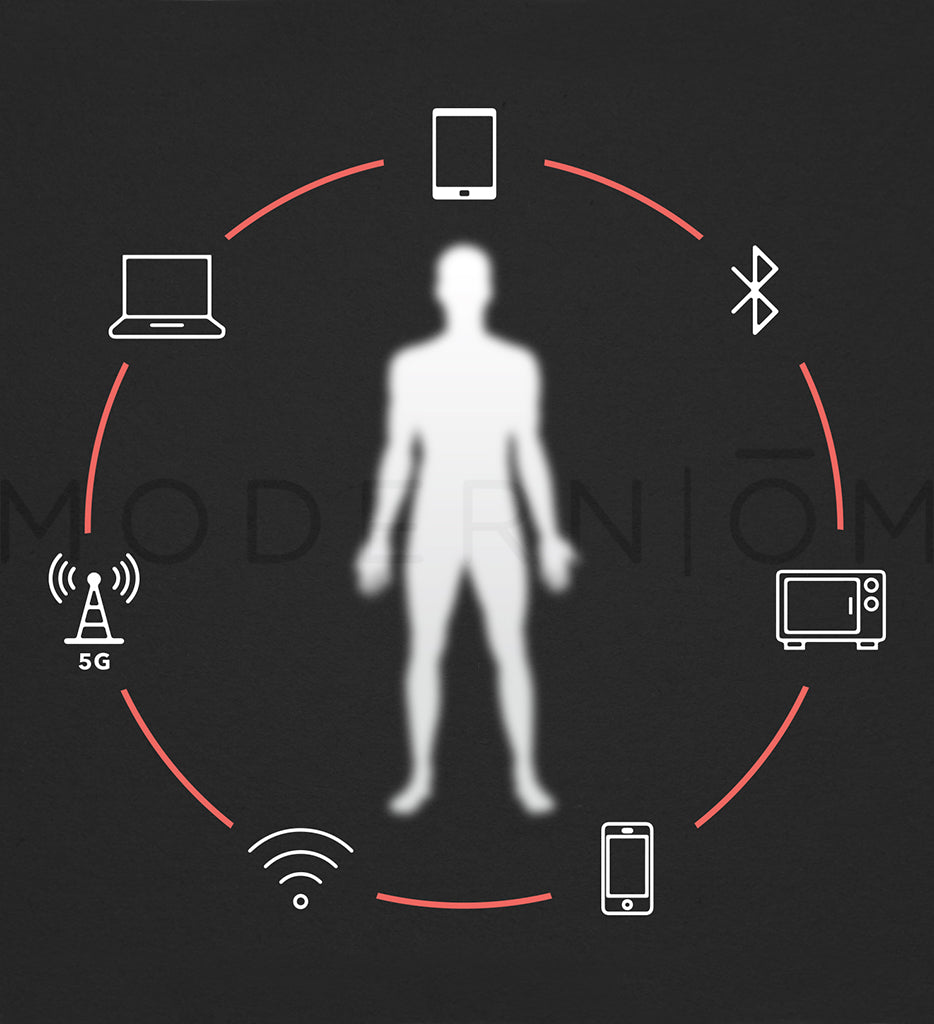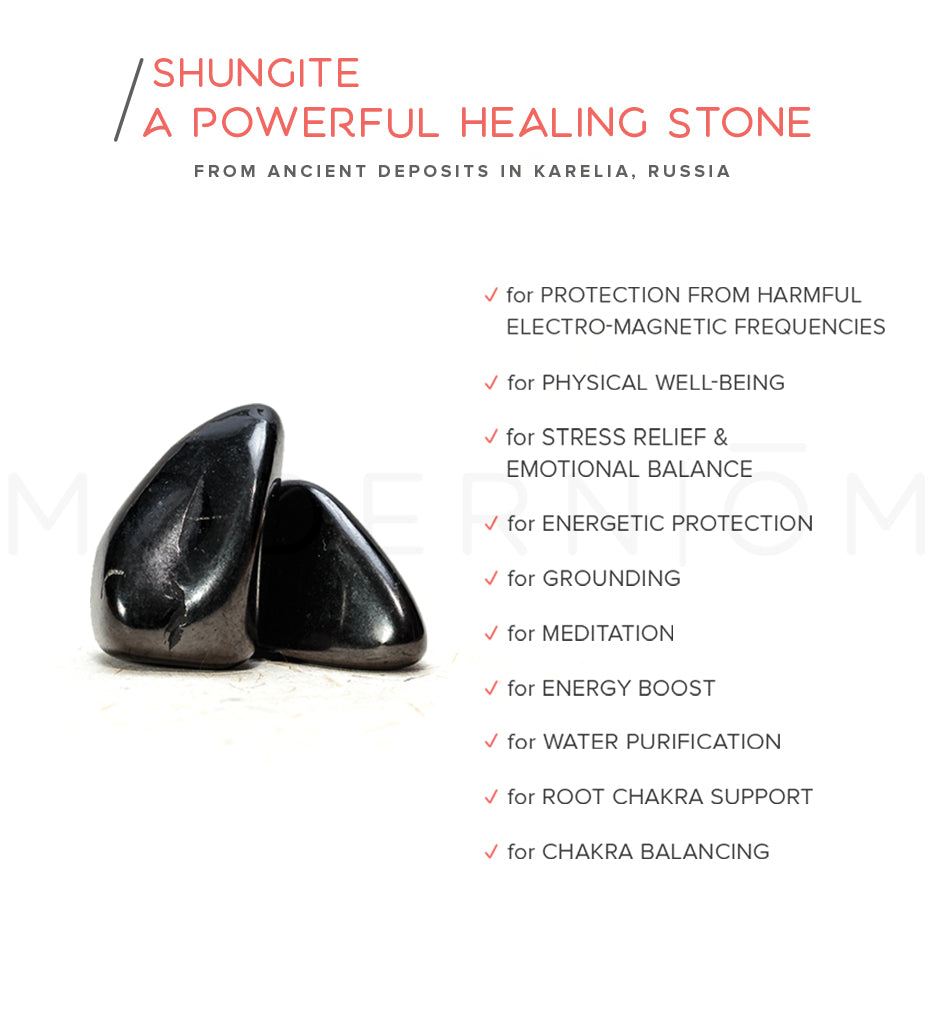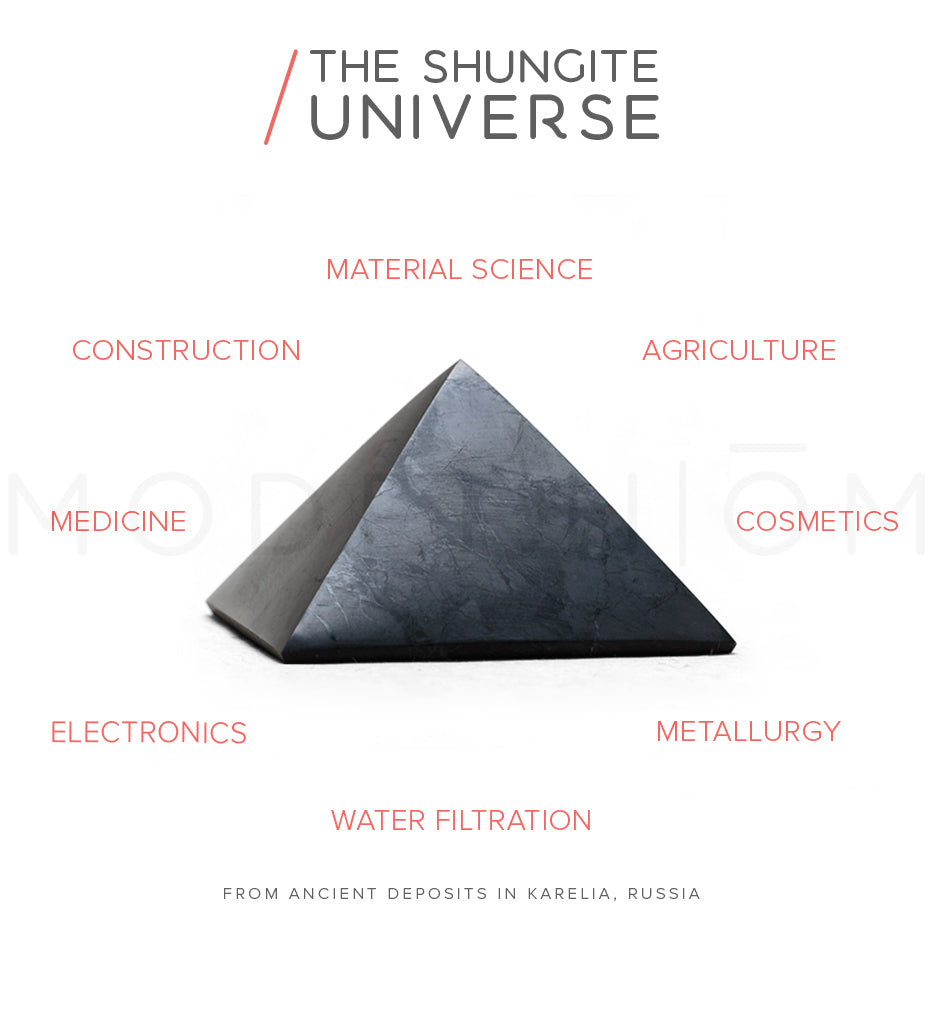 "Shungite material actively interacts with electromagnetic fields of different natures (anthropogenic, high frequency, solar, geo-biogenic, biofields) and counteracts their negative influence."
RUSSIAN ACADEMY OF SCIENCES, Karelian Scientific Centre Institute of Geology
Numerous scientific studies speak of the health risks from cell phones, smart meters, and electrical appliances due to the electromagnetic fields (EMFs) they emit.
Background technologies like wireless routers, Bluetooth and other wireless systems give off radiation in the low-gigahertz frequency range that are potentially dangerous to humans and animals.
A real-world example: when your cell phone is turned on, or in stand-by mode, it emits EMFs. When you hold it to your ear, 20% to 80% of the radiation from its antenna penetrates your brain (up to two inches). Evidence shows that this may cause health issues.
To help you guard against EMF radiation, we've created an EMF Shield Set using Shungite, a rare mineral with a unique molecular carbon structure that neutralizes harmful EMFs by transforming them into biologically harmless energies. 
The kit includes 5 polished sticky-backed Shungite plates for you and your family.  Attach to laptop computers, cell phones, tablets, WIFI routers, microwave ovens, or smart meters. 
Two plates are engraved with Metatron's Cube, a sacred geometry symbol that is a 2-dimensional image of the 3-dimensionality of space represents earth, air, water, fire, & spirit, the building blocks of the universe. It symbolizes the unity of the finite with the infinite and is often used in meditation to amplify energy flow and connect to balanced state within.
A fun fact - Metatron's Cube is also a holy glyph that was used in ancient cultures to ward off demons and negative spirits.
WHAT'S IN A SET

2 ea 30mm x 40mm plates engraved w/Metatron's Cube

1 ea 30mm x 20mm plates
2 ea 25mm round plate
HOW TO USE

Peel pressure-sensitive adhesive off the back of the Shungite plate
Attach the plate to the electronic device of your choice (back of your cell phone or cell phone case, or to any electronic device)
Gently push on the shungite plate to ensure that it is securely adhered
SHUNGITE PROPERTIES
Shungite is a natural mineral with scientifically tested abilities to purify water & air, and guard against harmful EMFs.  Considered to be a powerful 1st Chakra stone, it is  grounding and protective, helps to relieve stress, boost energy and balance body and mind.
Here is a very quick explanation of Shungite's effectiveness against EMFs. According to Russian quantum physics research, the bioenergetic torsion field that surrounds our bodies has a RIGHTHAND (think DNA-like) rotation, and is key to our vitality and physical well-being. Various man-made radiations, such as Wi-Fi, generate LEFTHAND rotating torsion fields which interfere with and are harmful to humans, plants and animals by unbalancing and disturbing our bioenergetics system. The presence of Shungite corrects these distortions, neutralizing negative impact of the electromagnetic radiation.
This information is not intended to be a substitute for professional medical advice, diagnosis, or treatment.
AUTHENTICITY
Some plates have mineral inclusions (light spots or reddish brown veins) which are primarily pyrite or iron oxide that naturally occur in Shungite. They are harmless and contribute to the beauty of each piece.
Because of its high carbon content your new Shungite piece may shed some black residue on skin, clothing or other surfaces. This is normal and harmless. The residue can easily be washed off most surfaces. Wiping the object with a soft damp cloth will remove any loose carbon dust and minimize this effect.
All our Shungite is sourced directly from Karelia, Russia and is tested for authenticity.