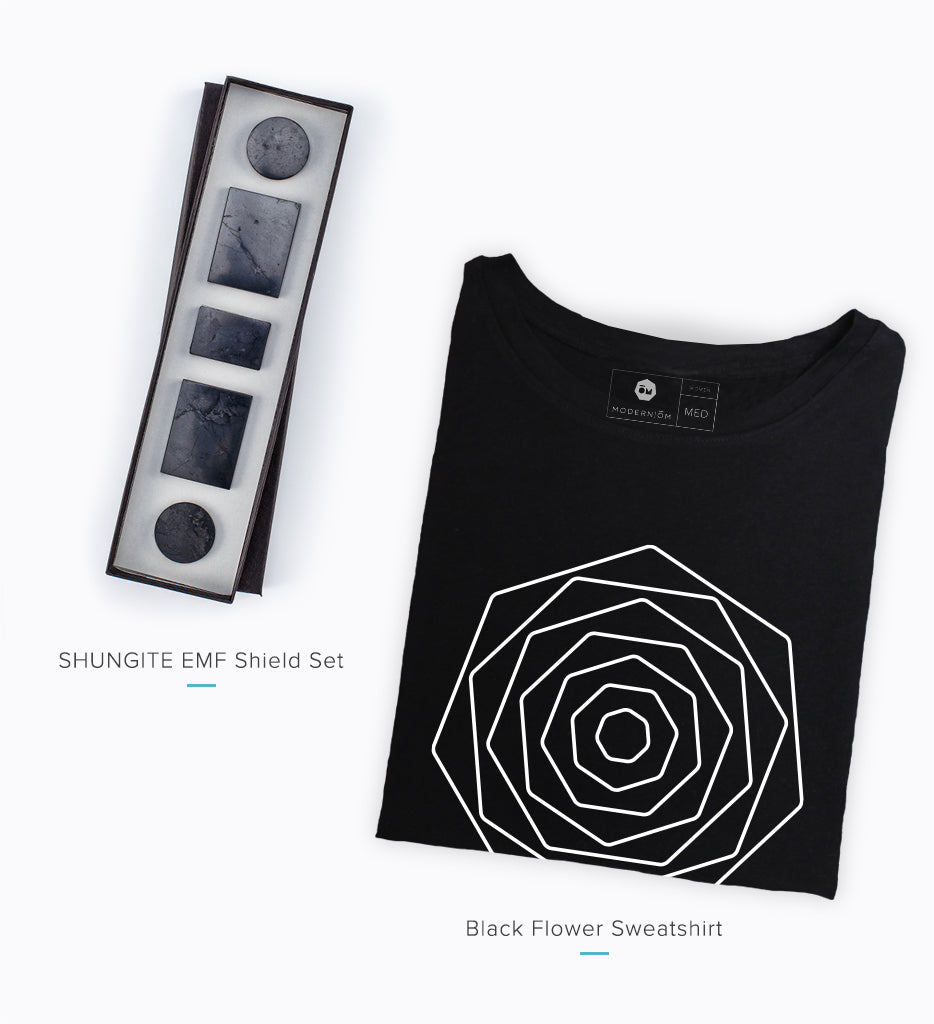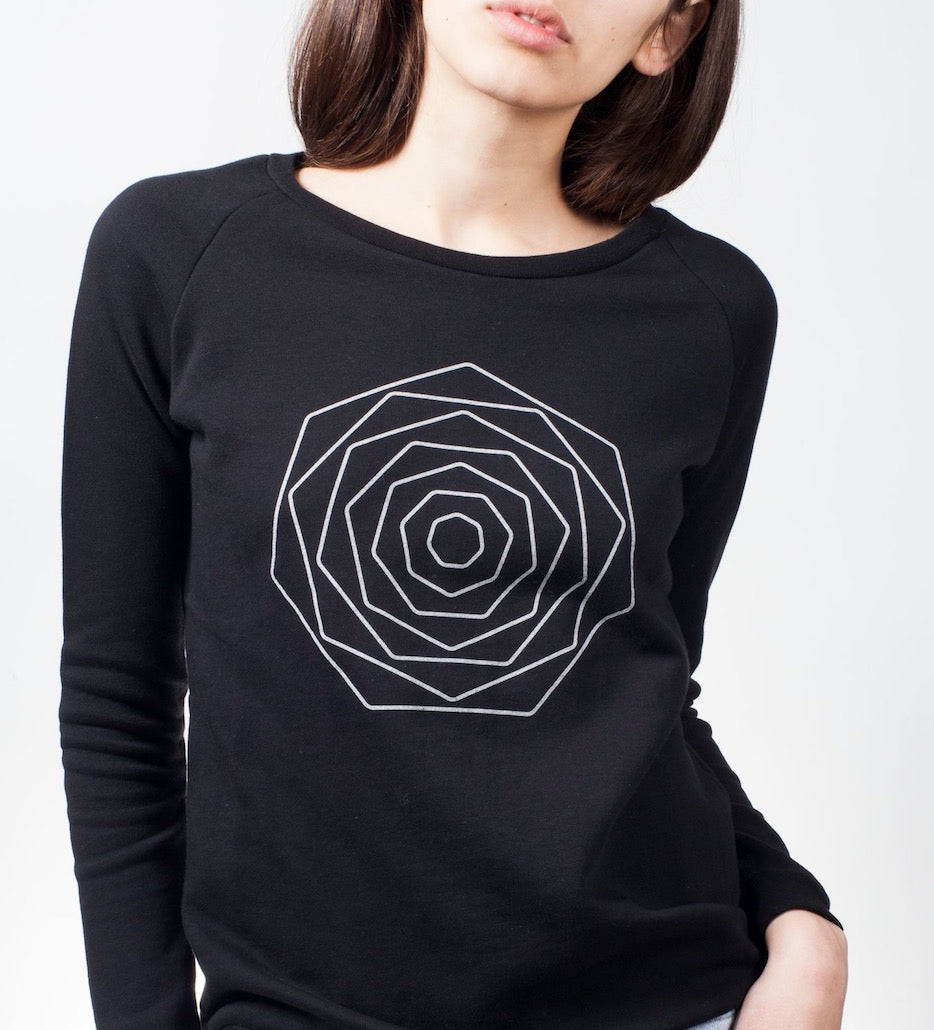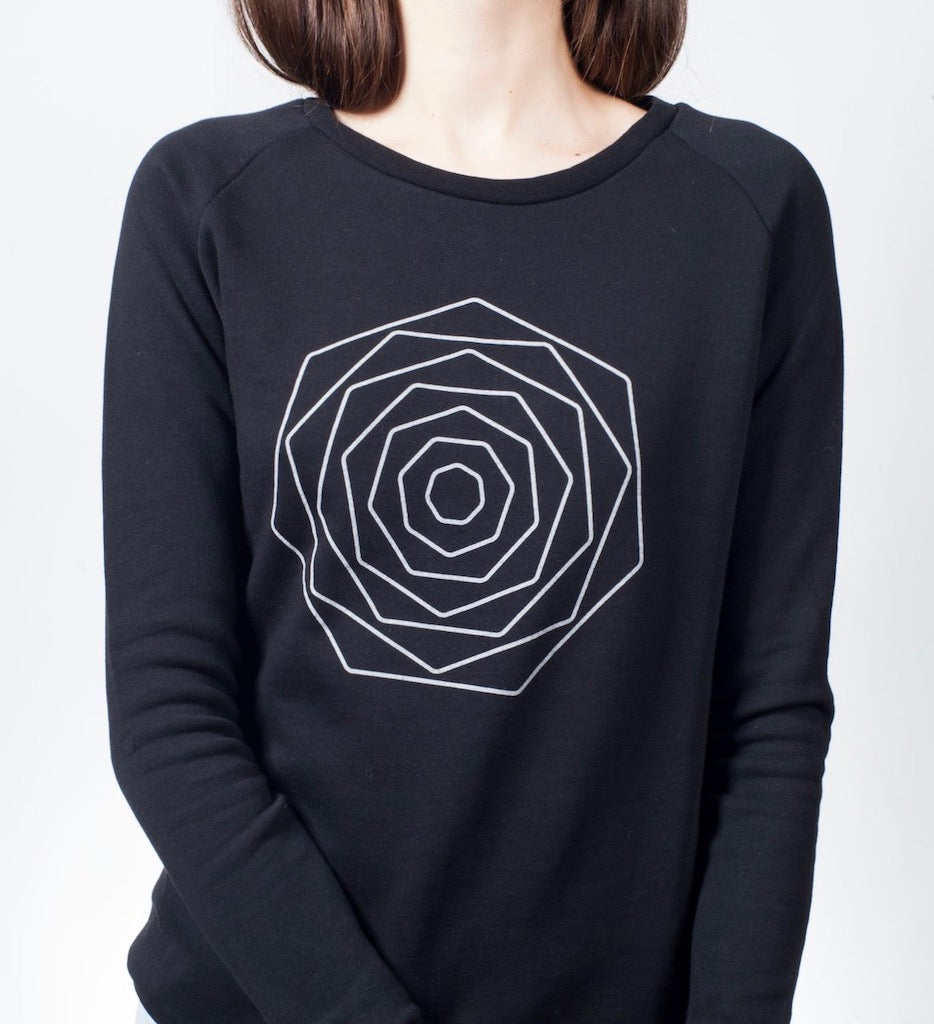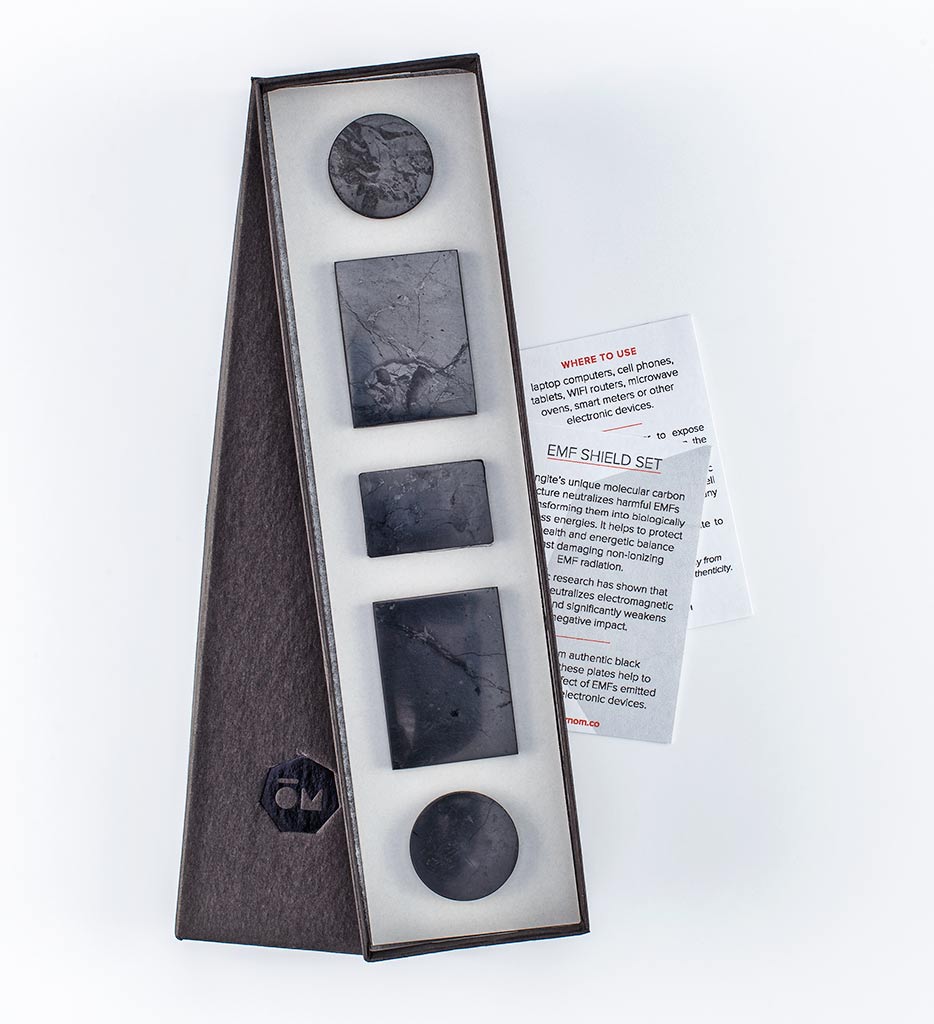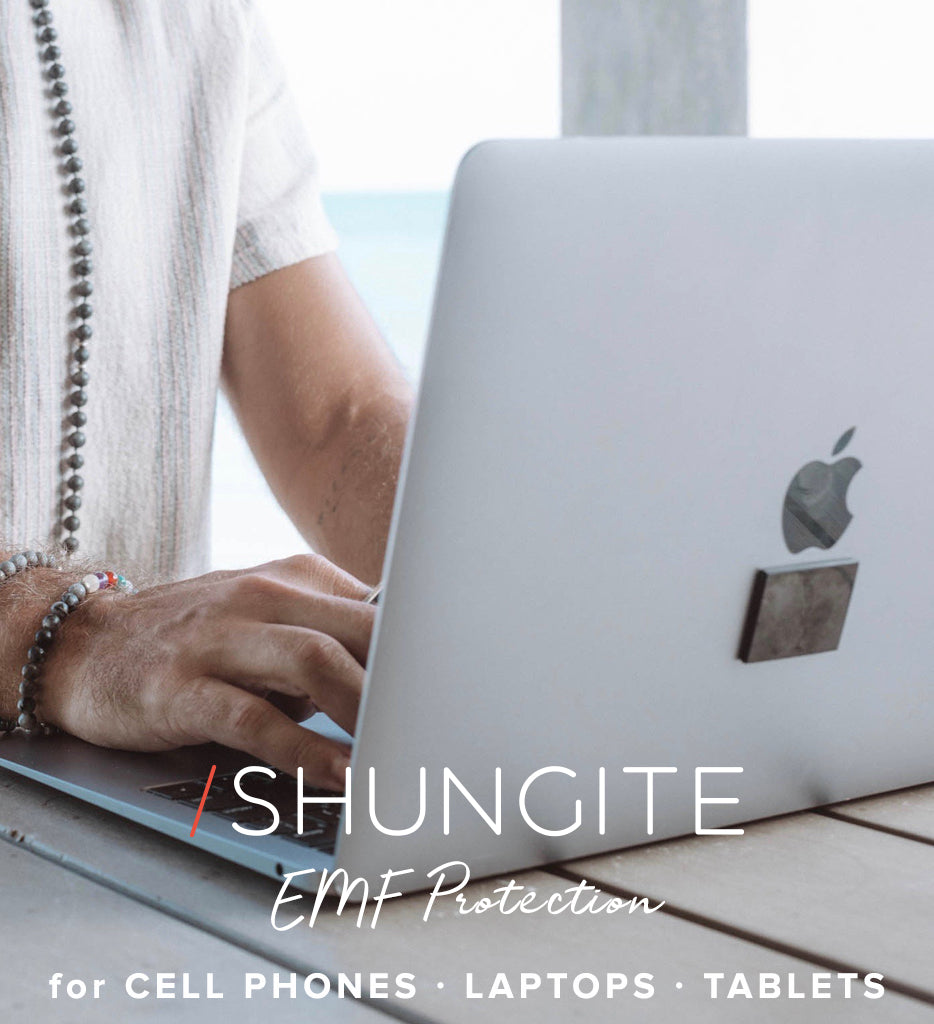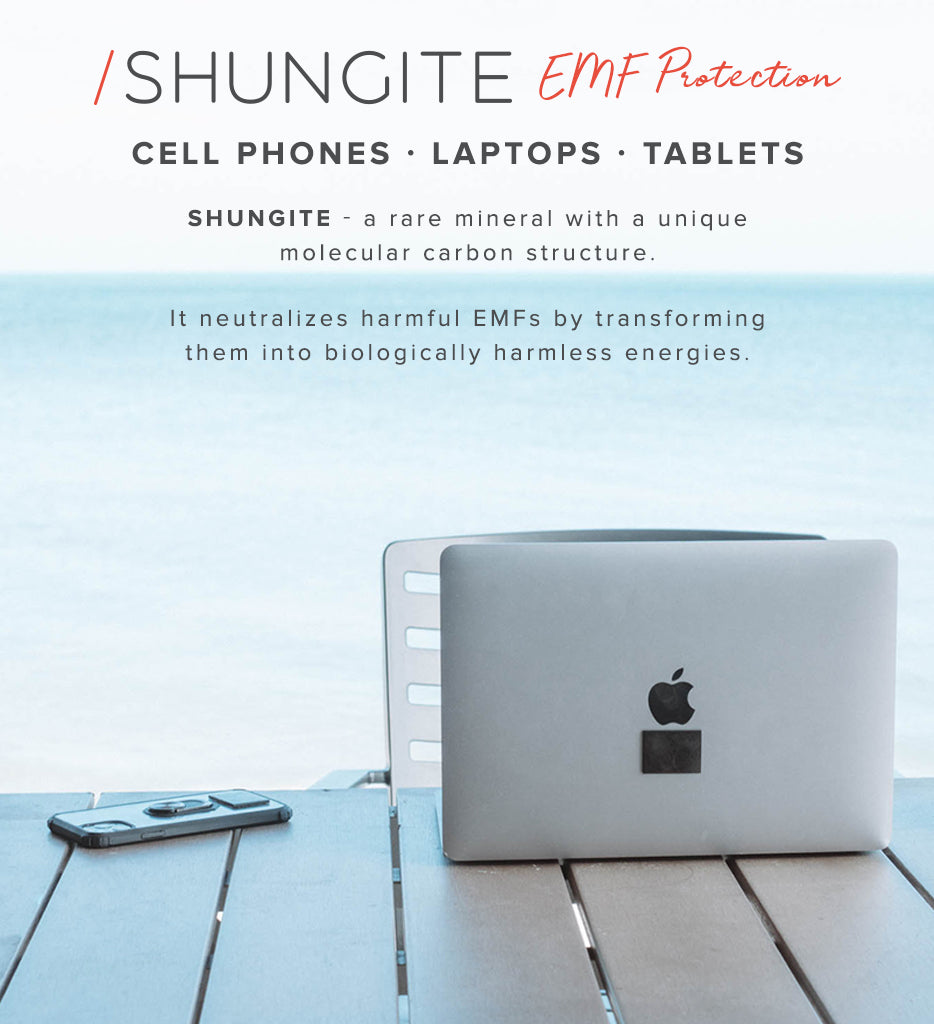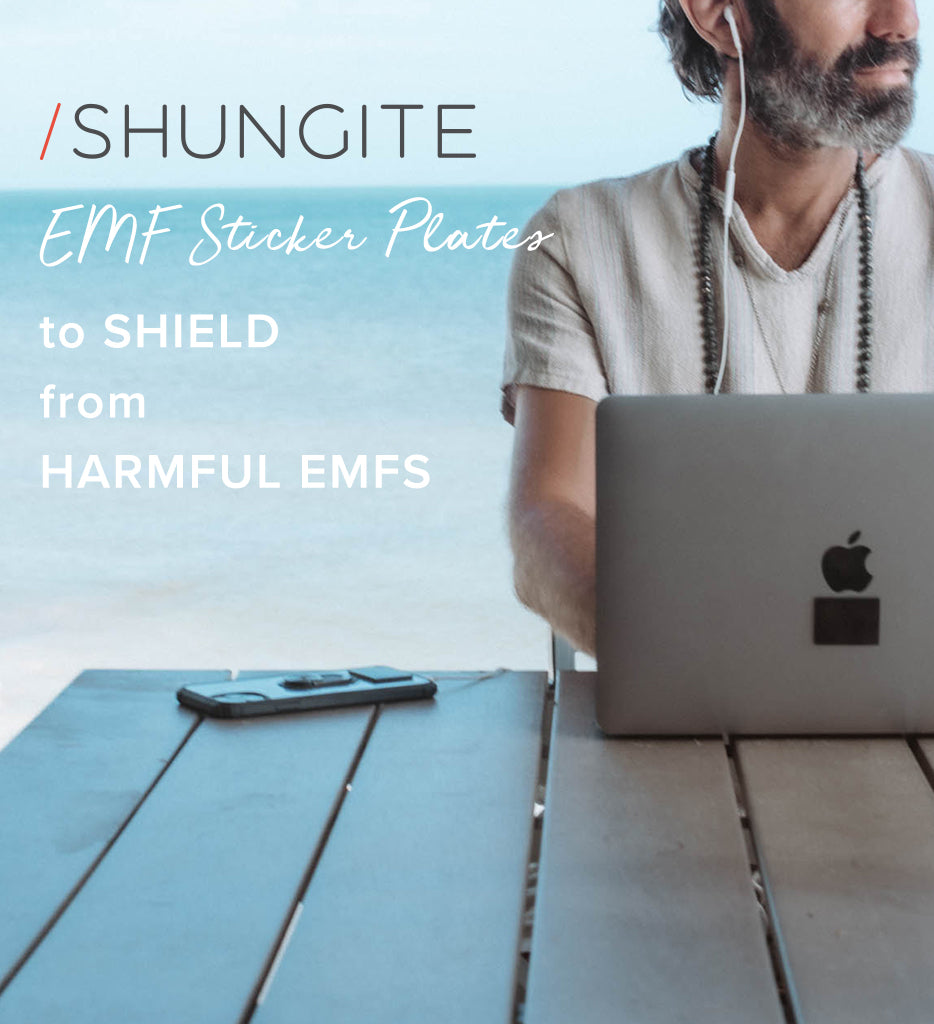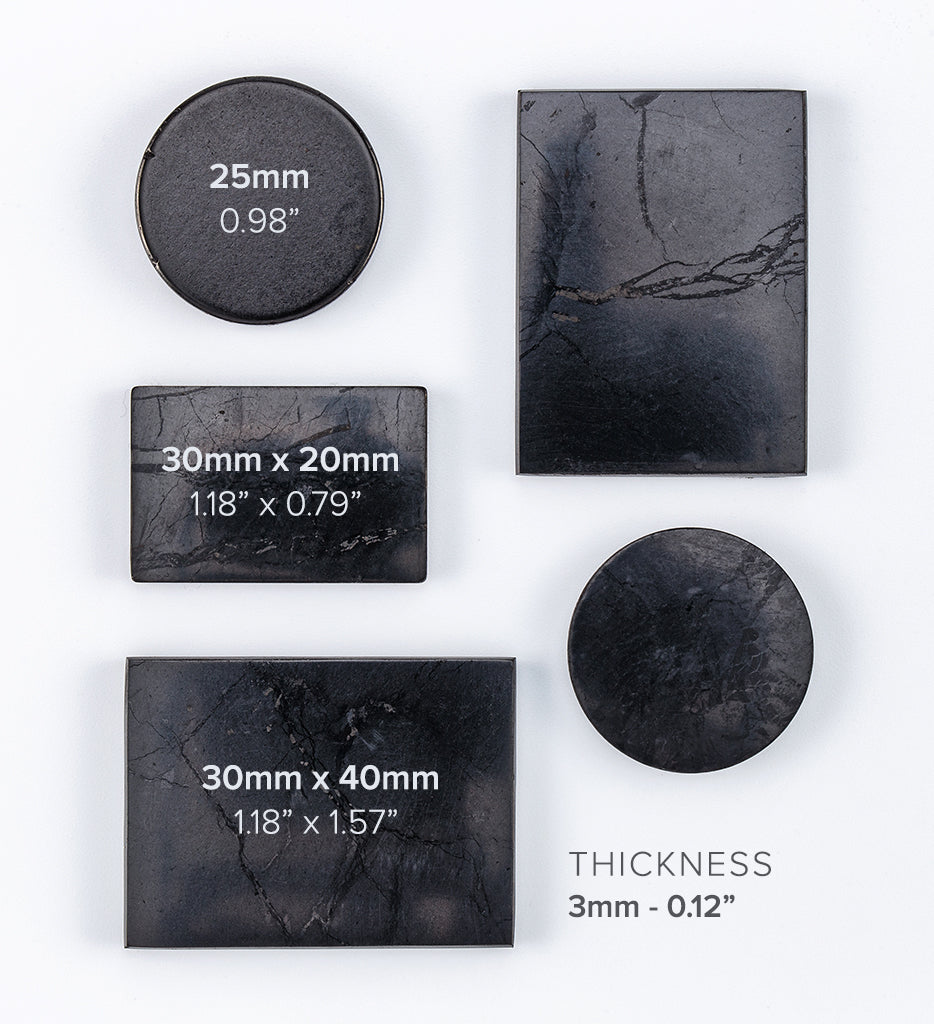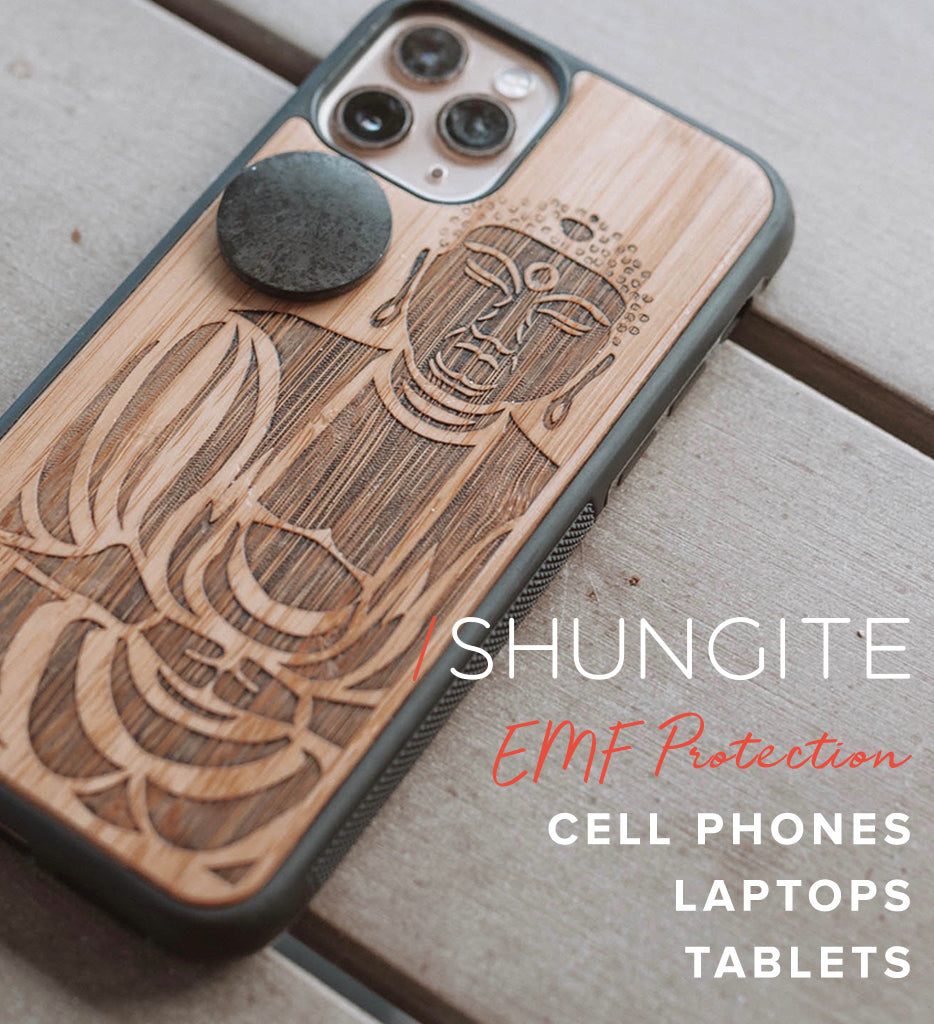 We've  bundled our popular EMF Shield Plates Set with this comfortable sweatshirt, to protect you from damaging EMFs while keeping you comfortable on cool mornings and cold nights.

SWEATSHIRT - stay stylish from yoga to brunch in our elegant relaxed fit sweatshirt cut from 100% soft premium French terry cotton. Garment washed, signature Septagon Flower printed in light grey on the front.

EMF SHUNGITE SHIELD Set - to guard against EMF radiation. The set includes 5 polished sticky-backed Shungite plates for you and your family.  Attach to laptop computers, cell phones, tablets, WIFI routers, microwave ovens, or smart meters.

Shungite is a rare mineral with a unique molecular carbon structure that neutralizes harmful EMFs by transforming them into biologically harmless energies.

Learn more about SHUNGITE here.
WHAT'S IN A BUNDLE

1 ea Sweatshirt (choose S/M/L/XL)

1 ea EMF Shield Plates Set

HOW TO USE SHUNGITE PLATES

Peel pressure-sensitive adhesive off the back of the Shungite plate
Attach the plate to the electronic device of your choice (back of your cell phone or cell phone case, or to any electronic device)
Gently push on the shungite plate to ensure that it is securely adhered
PROPERTIES
Shungite is a natural mineral with scientifically tested abilities to purify water & air, and guard against harmful EMFs. 

Shungite's complex chemical composition and carbon-based fullerene internal structure are responsible for its amazing properties - the ability to purify water and to detoxify on the physical and subtle energy levels by absorbing toxic energies.
Some plates may have mineral inclusions (light spots or reddish brown veins) which are primarily pyrite or iron oxide that naturally occur in Shungite. They are harmless and contribute to the beauty of each piece.
Because of its high carbon content your new Shungite piece may shed some black residue on skin, clothing or other surfaces. This is normal and harmless. The residue can easily be washed off most surfaces. Wiping the object with a soft damp cloth will remove any loose carbon dust and minimize this effect.
This information is not intended to be a substitute for professional medical advice, diagnosis, or treatment.
ORIGIN
Designed in Italy and made in Albania.
All our Shungite is sourced directly from Karelia, Russia and is tested for authenticity.
Authenticity