Red String Bracelet Instructions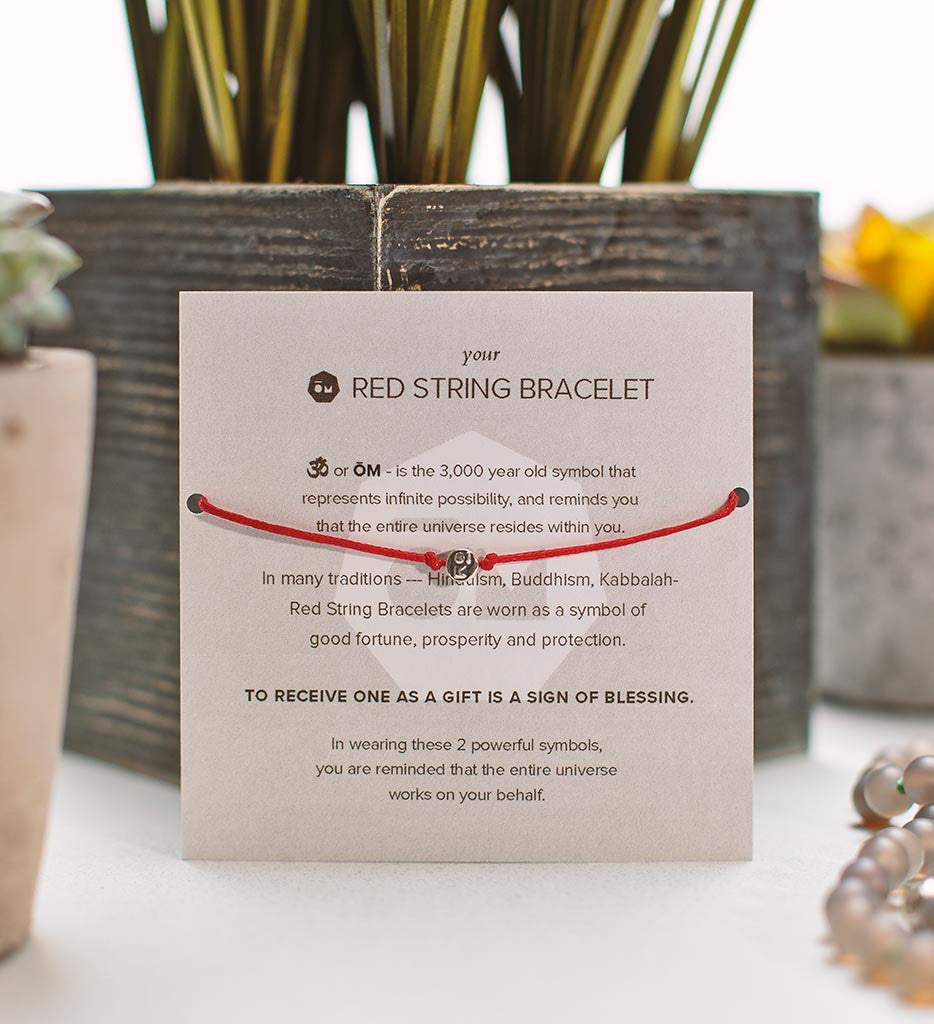 In many traditions - Hinduism, Buddhism, Kabbalah - Red String Bracelets are worn as a symbol of good fortune, protection, and receptivity.
Before you put on your Red String Bracelet, we invite you to set a special intention so that you the bracelet serves as a reminder of what you want in your life.
Our founder, Myk, has recorded a 3-minute MP3 to walk you through your intention setting. It's a free compliment to your piece, so go through the free check-out, and we'll send you the recording.
We hope you love your Red String Bracelet, and that it becomes an important tool for you in your daily life.