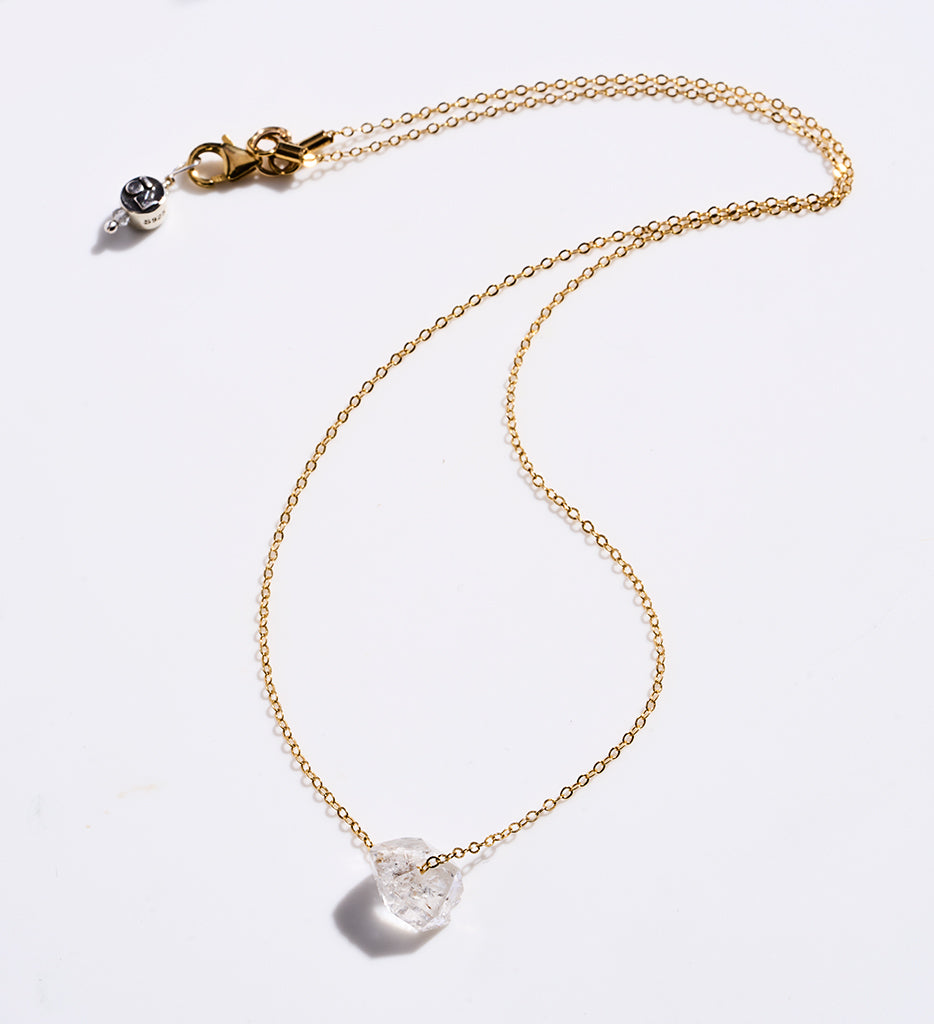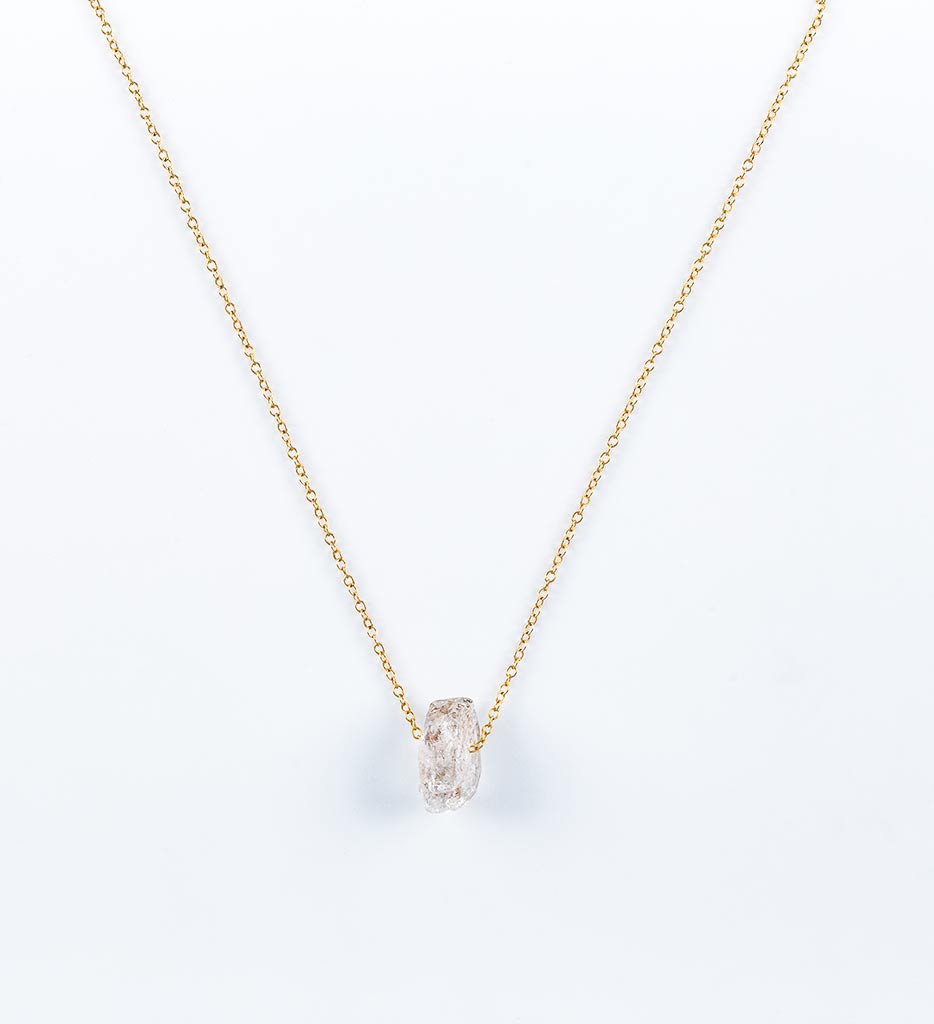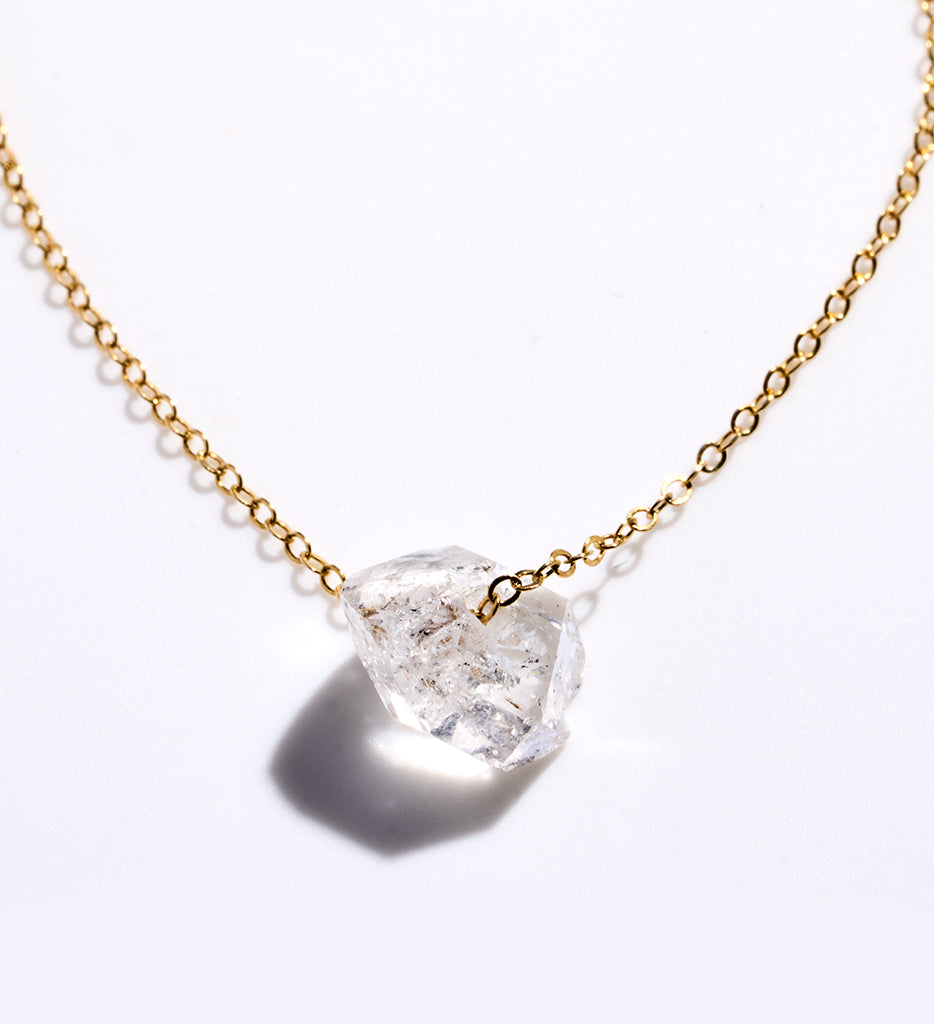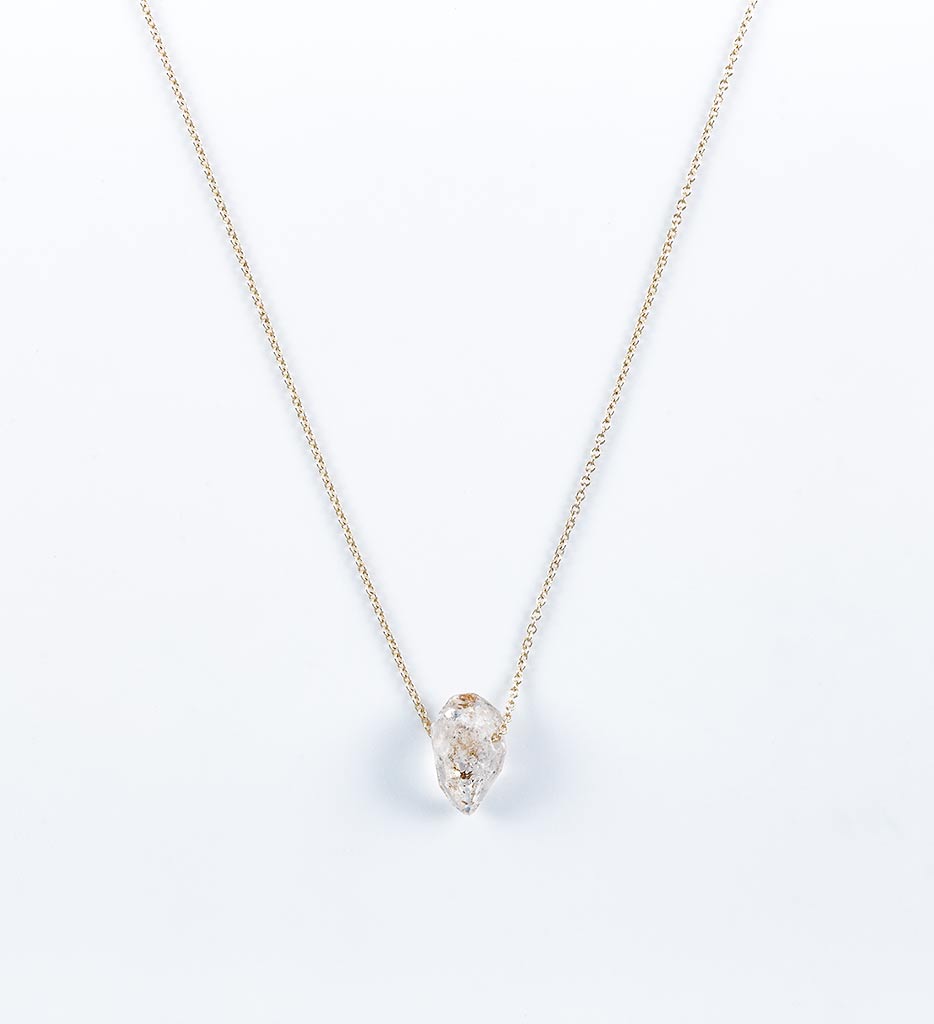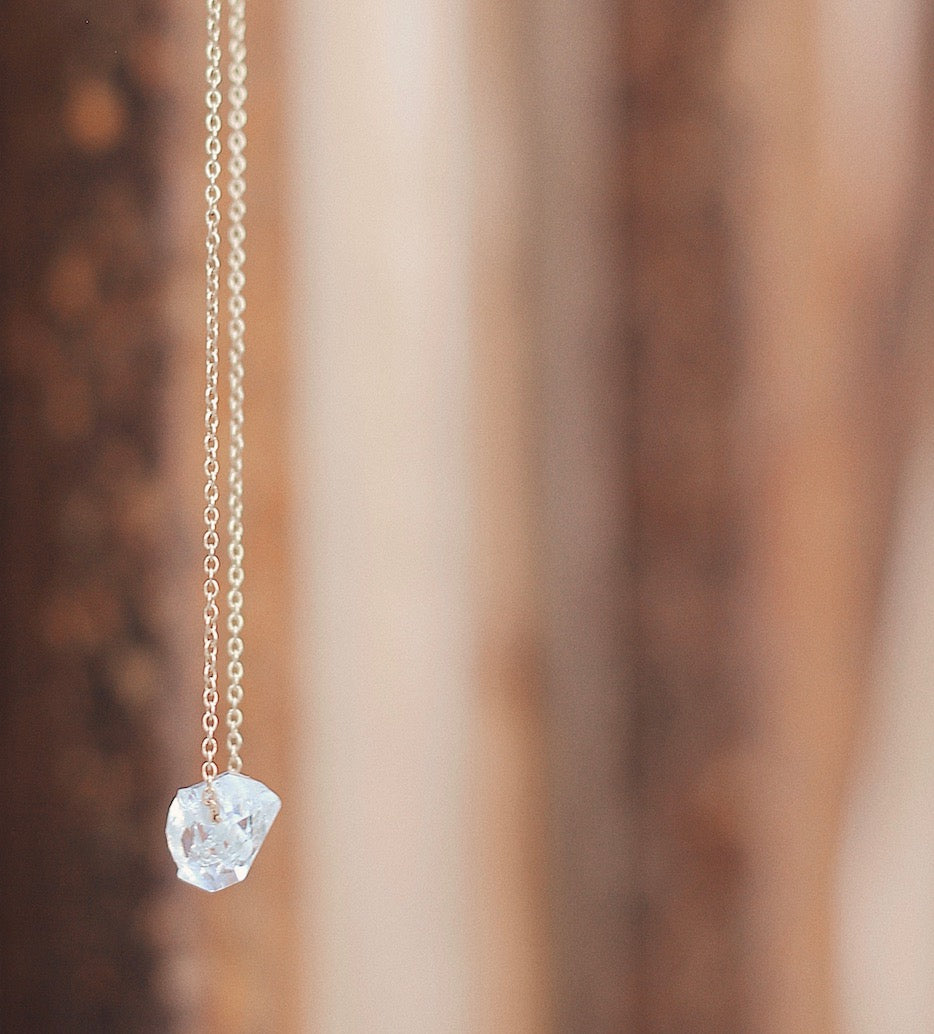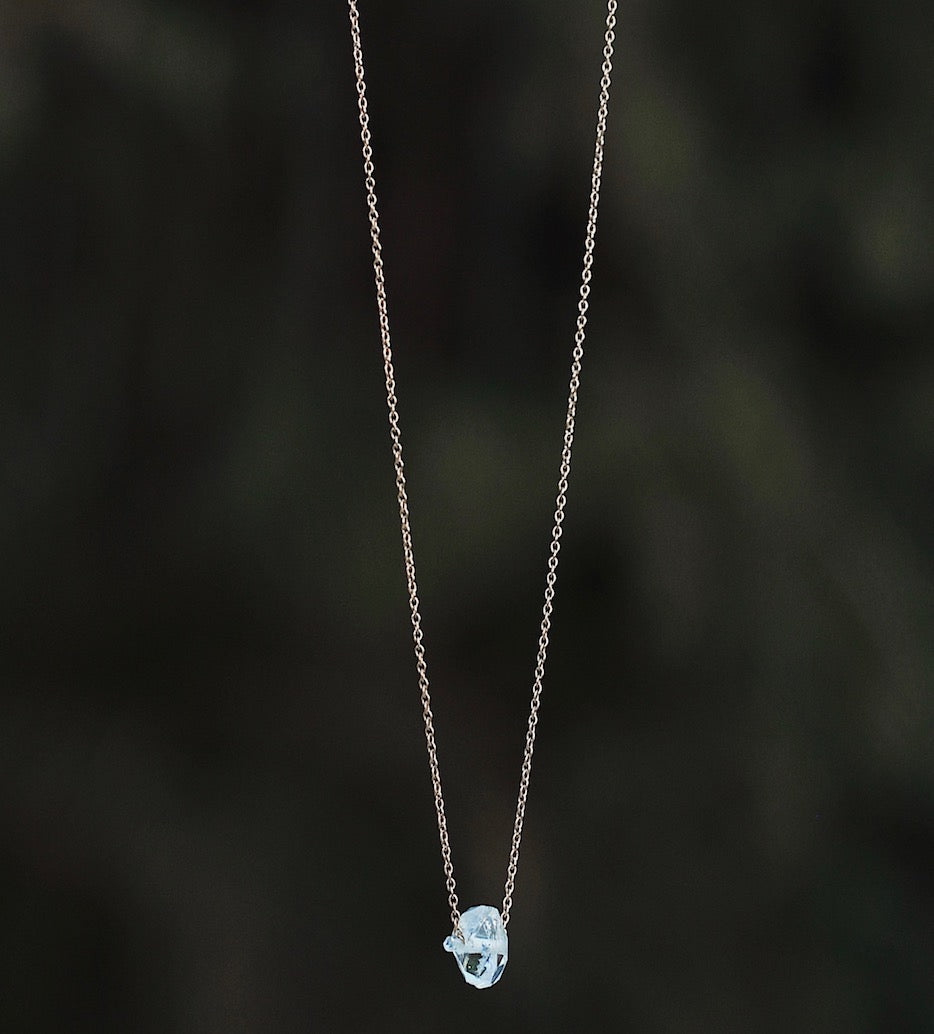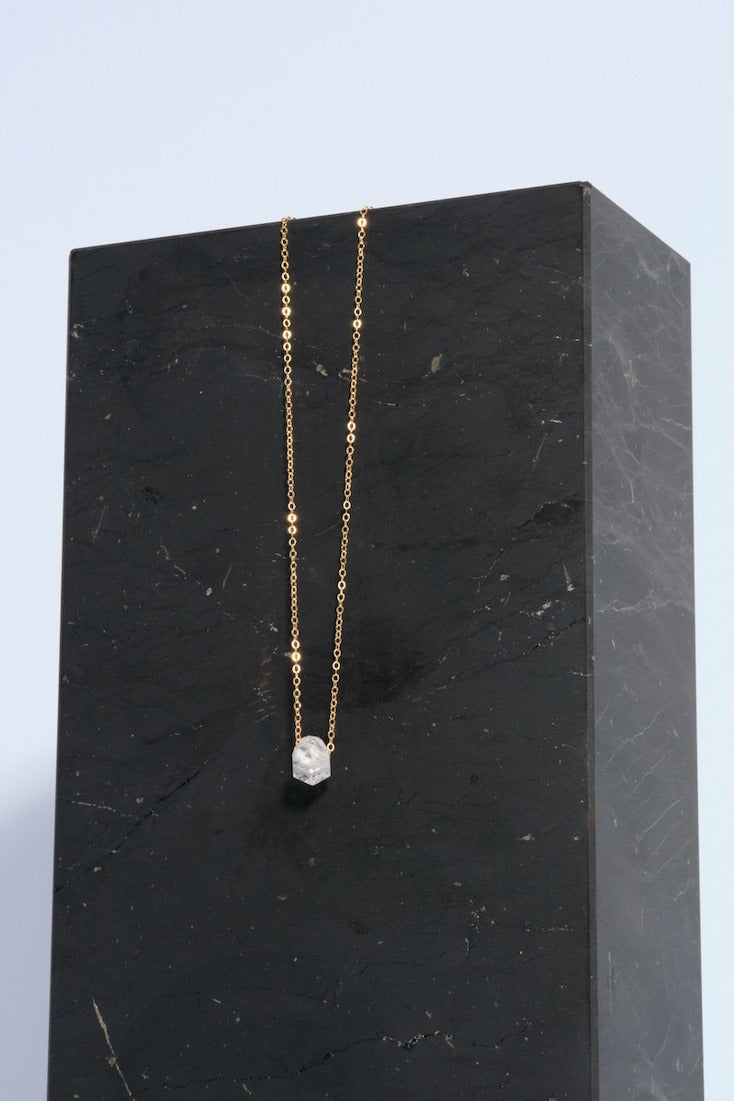 This necklace represents integration of 7 Chakras, to remind you of your intention to balance all aspects of your life. Herkimer Crystal is the  purest and most brilliant variety of quartz that grows in a double pointed shape, much like true diamonds.
DETAILS
14K Gold Fill or Sterling Silver
Herkimer "Diamond" crystal, approx. 7-9mm
Chain length 16" or 18"
5mm Sterling Silver ŌM bead
Hand-crafted in the U.S.A.
Comes in our Signature Gift Packaging
Includes corresponding materials cards
ENERGETIC PROPERTIES

Herkimer "Diamond"  - balance, stress relief
Sterling Silver - creativity, emotional intelligence, reflection
Our jewelry is made with genuine and unaltered natural stones that may vary in colors.
All materials used in our jewelry are responsibly sourced.