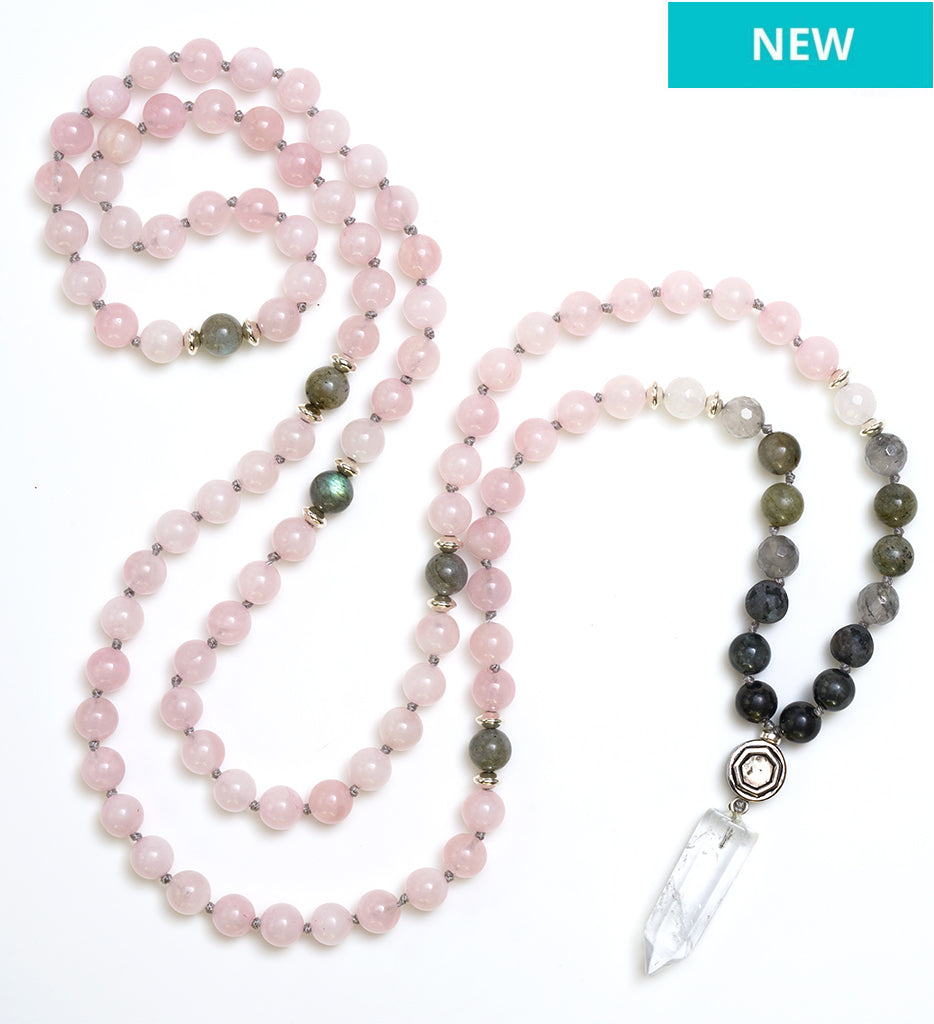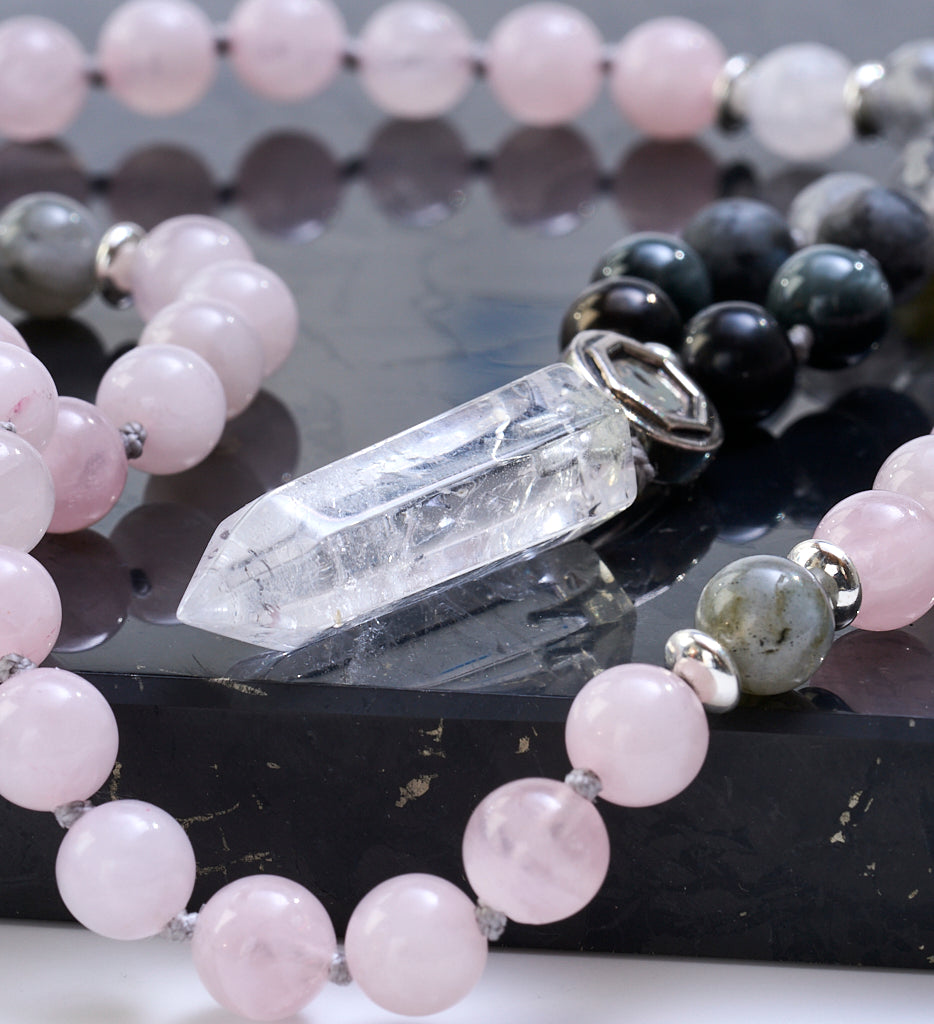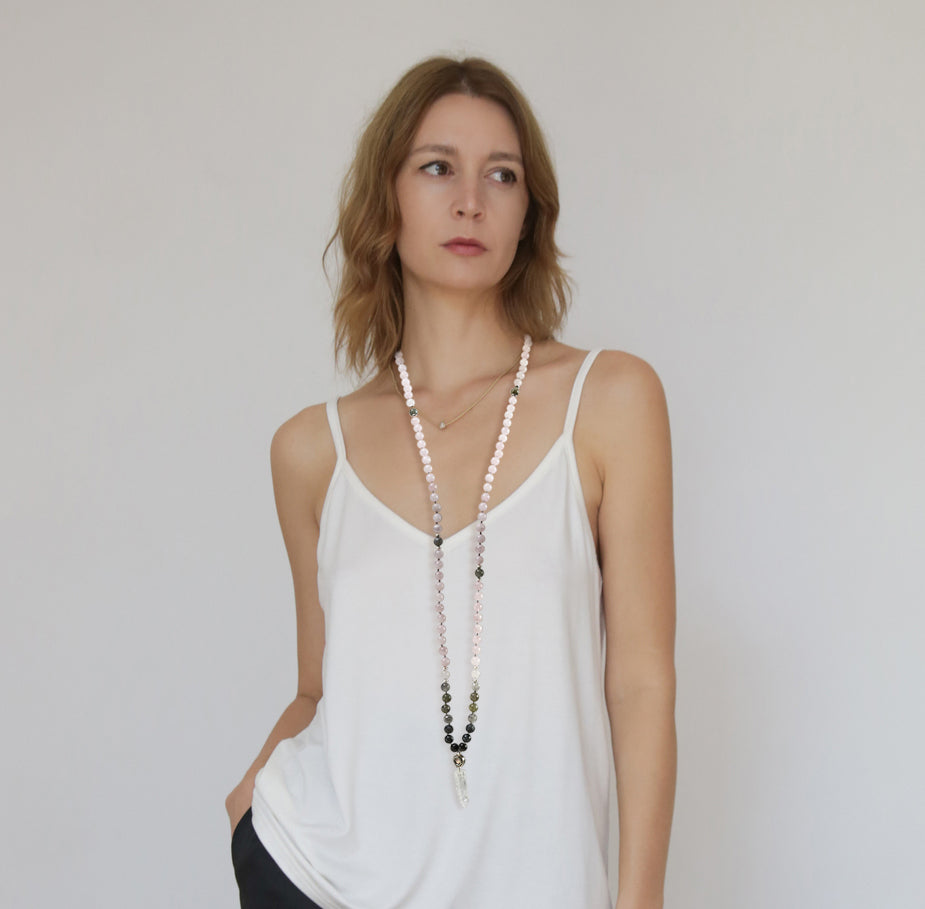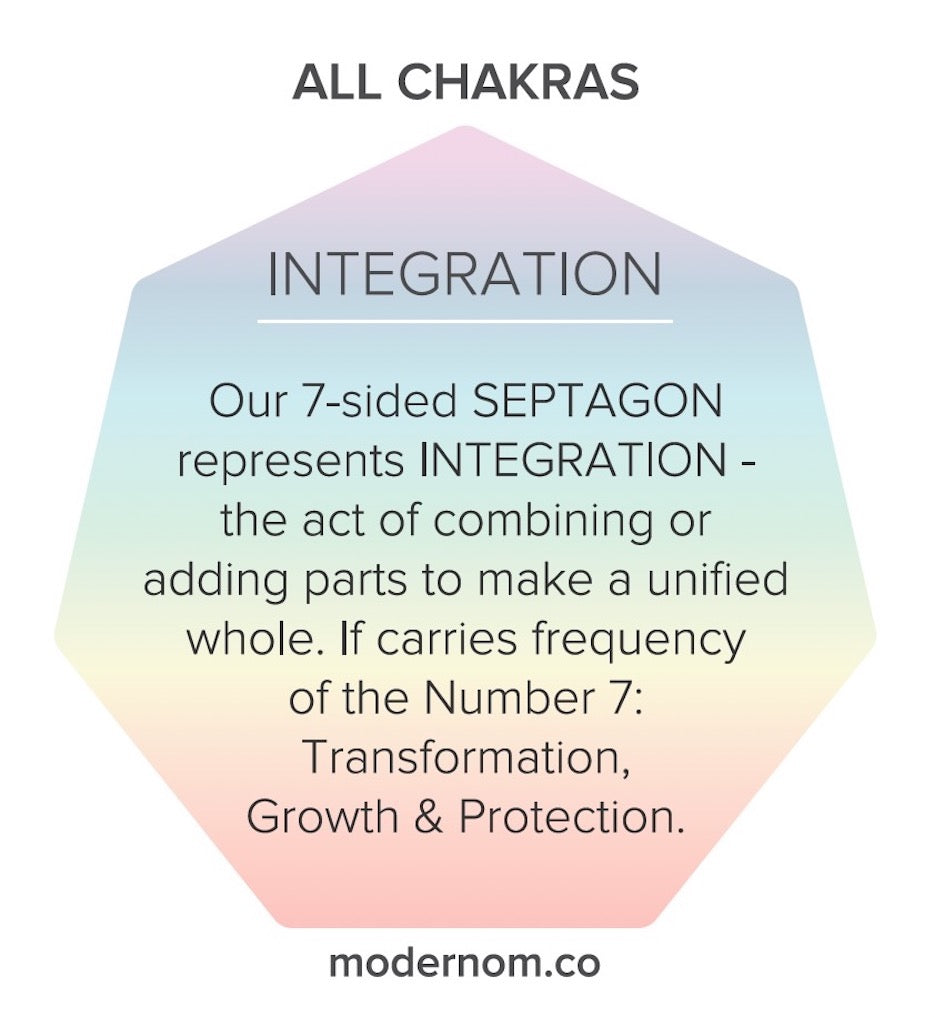 This 108-bead traditional mala amplifies the energies of the 4th and 6th Chakras,  COMPASSION, and INSIGHT.
Rose Quartz opens the heart, comforts in times of grief and restores trust and harmony in relationships. It brings inner healing encouraging forgiveness, and  deepens friendships.
In each mala, Rose Quartz beads can vary in shade (a bit more or a bit less pink) making each necklace unique.
Our Sterling Silver septagon bead will serve as your talisman. It carries the strong frequencies of the Number 7 - transformation, growth and protection.
DETAILS
8mm Rose Quartz, Labradorite, Gray Quartz, Hawks Eye, Shungite

108 beads, 21.5"- 22" long without the pendant
Crystal Quartz pendant approx. 1.5"
Sterling Silver ŌM bead & spacers
Hand-crafted in NC, U.S.A.
Comes in our Signature Gift Packaging
Includes corresponding stones cards
ENERGETIC PROPERTIES
Shungite - EMF protection, detox, energy amplifier
Rose Quartz - acceptance, gratitude, love, compassion

Gray Labradorite - faith, imagination, new ideas, clarity of thought
Gray Crystal Quartz – improves relationships, removes negativity
Shungite - EMF protection, detox, energy amplifier
Clear Quartz - "Master Healer", amplifies the effect of other crystals, clears, balances and re-energizes all Chakras
Sterling Silver - creativity, emotional intelligence, calmness, reflection
JEWELRY CARE

Our jewelry is made with genuine and unaltered natural stones that may vary in colors and sizes.

Wearing your mala when swimming or bathing might damage it. To clean, gently wipe the beads with a damp cloth and place them in the shade to dry.