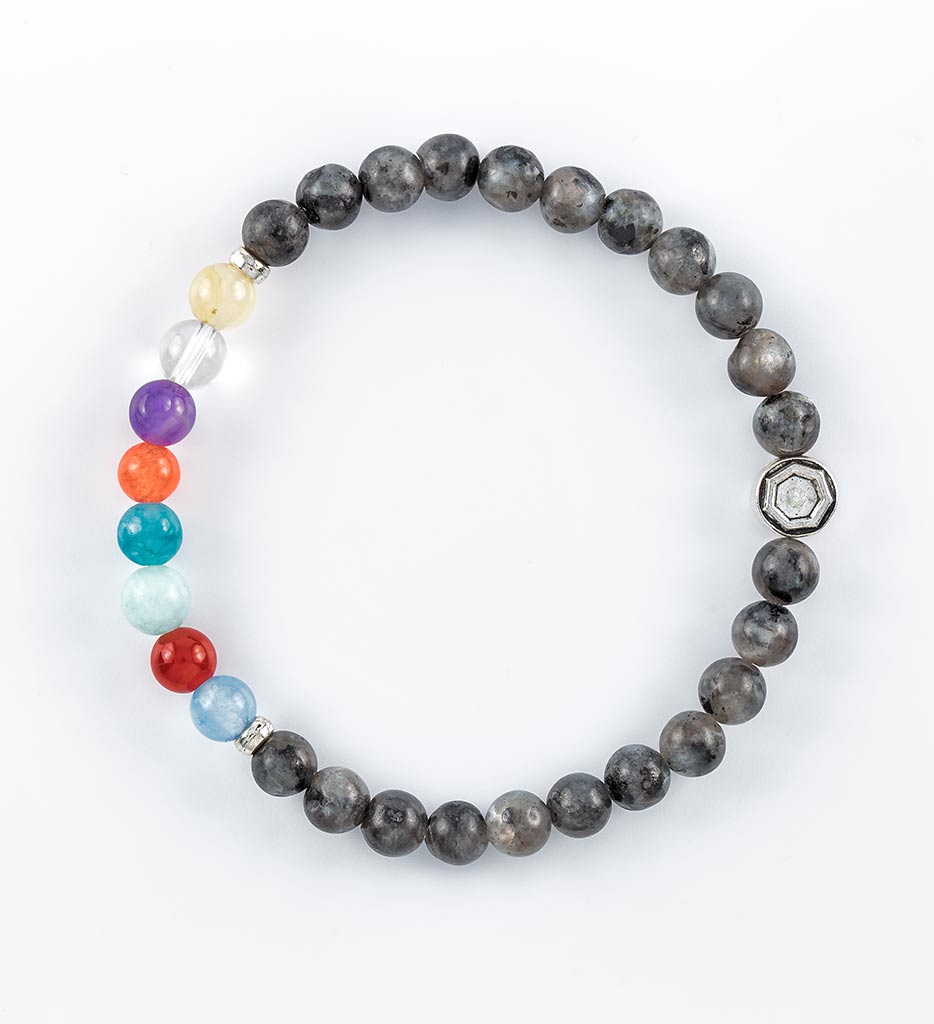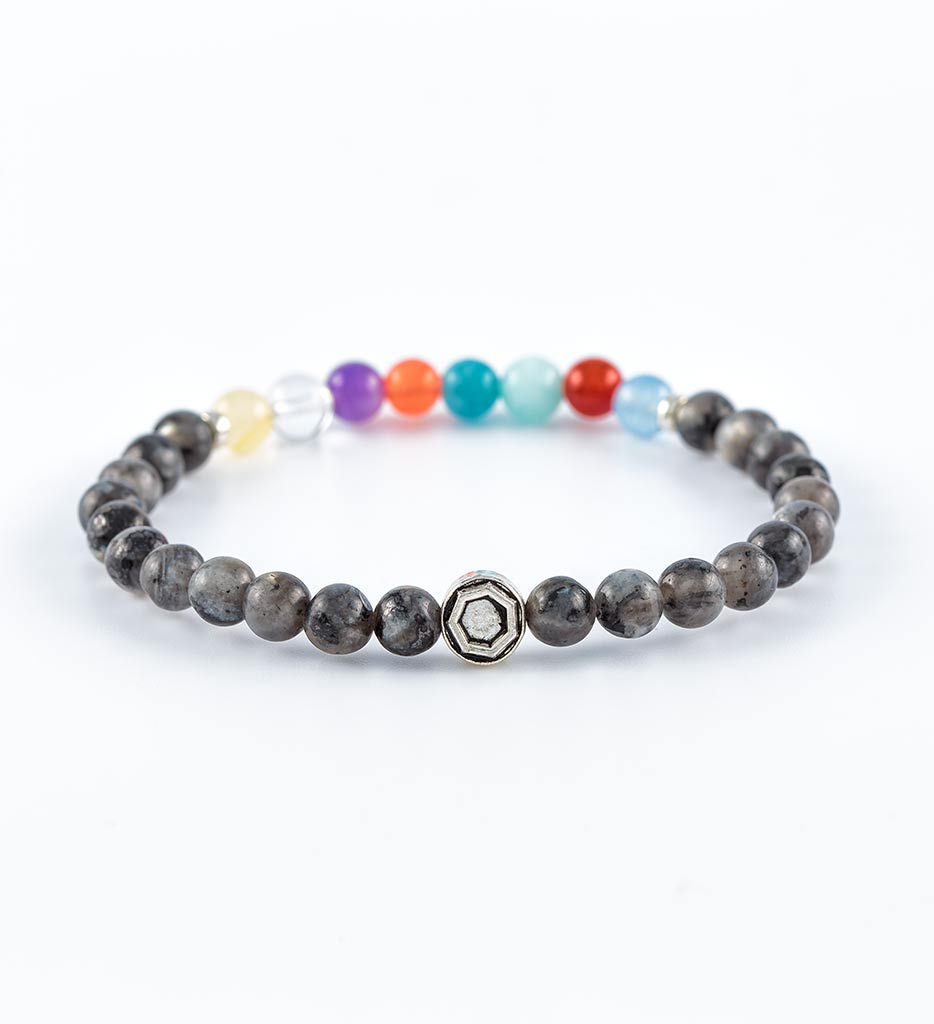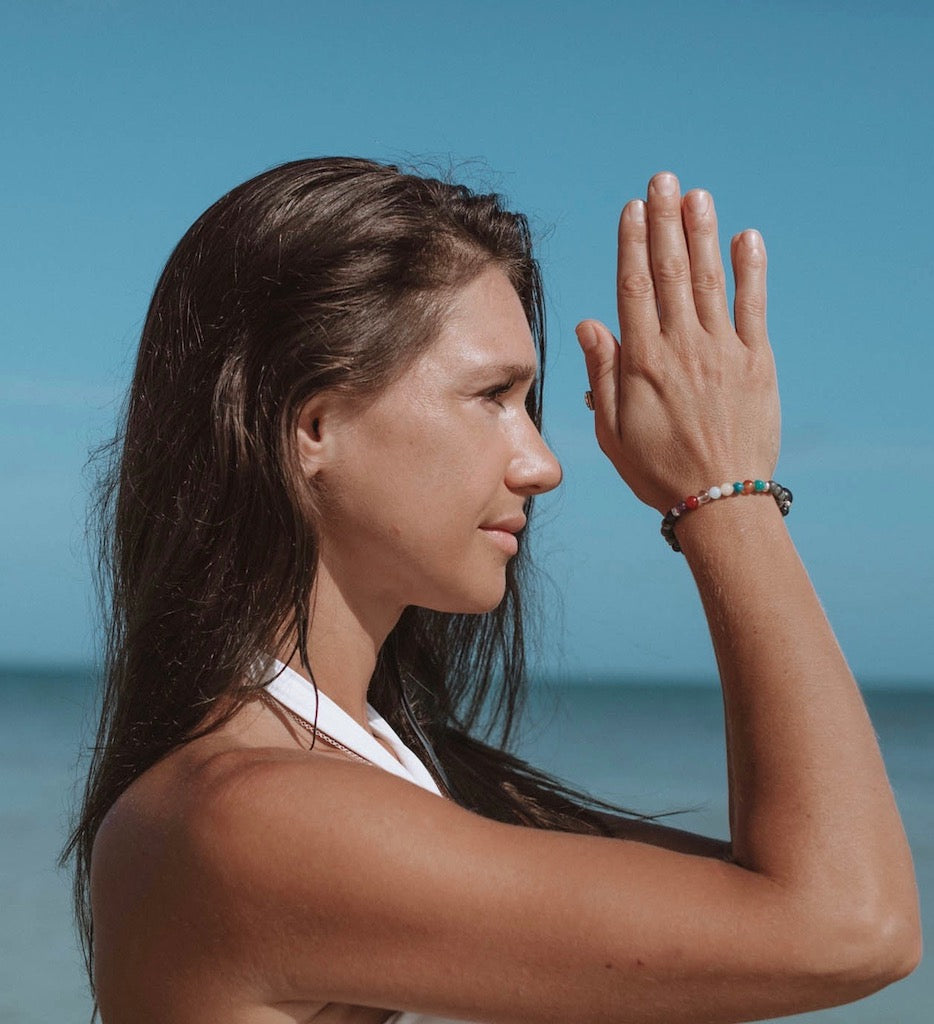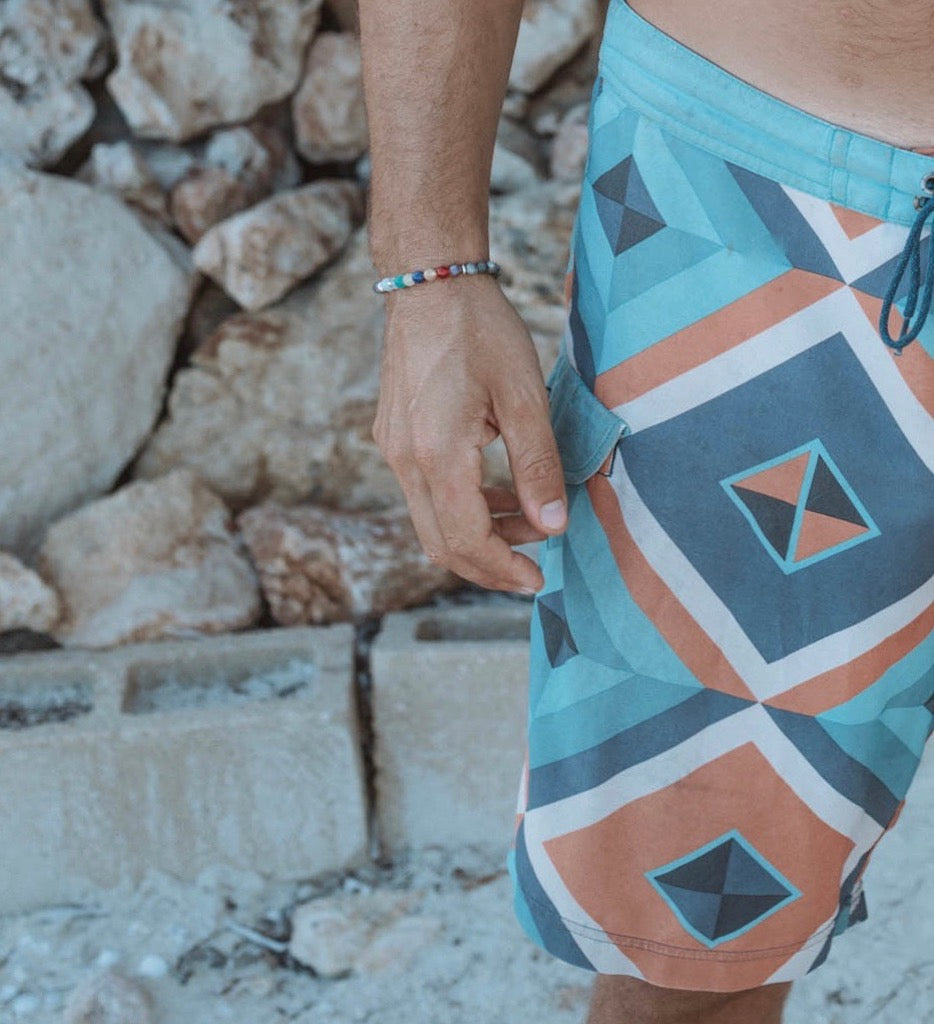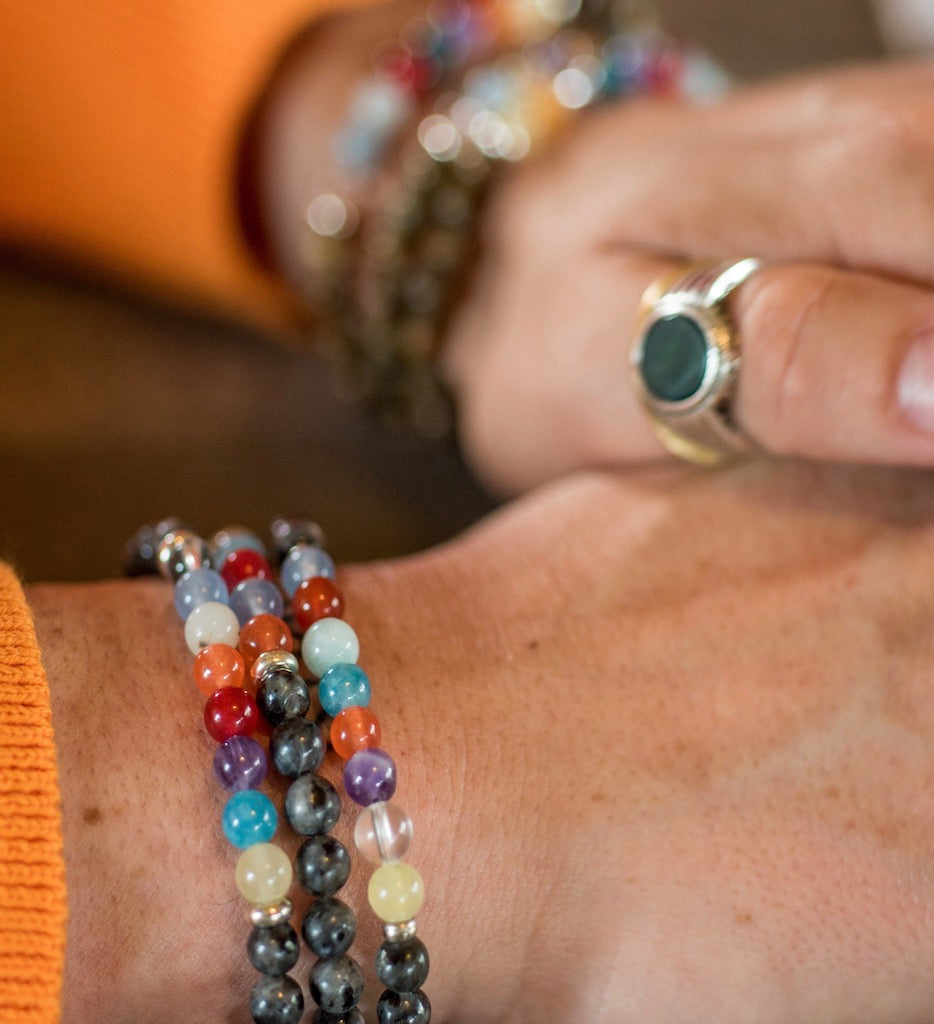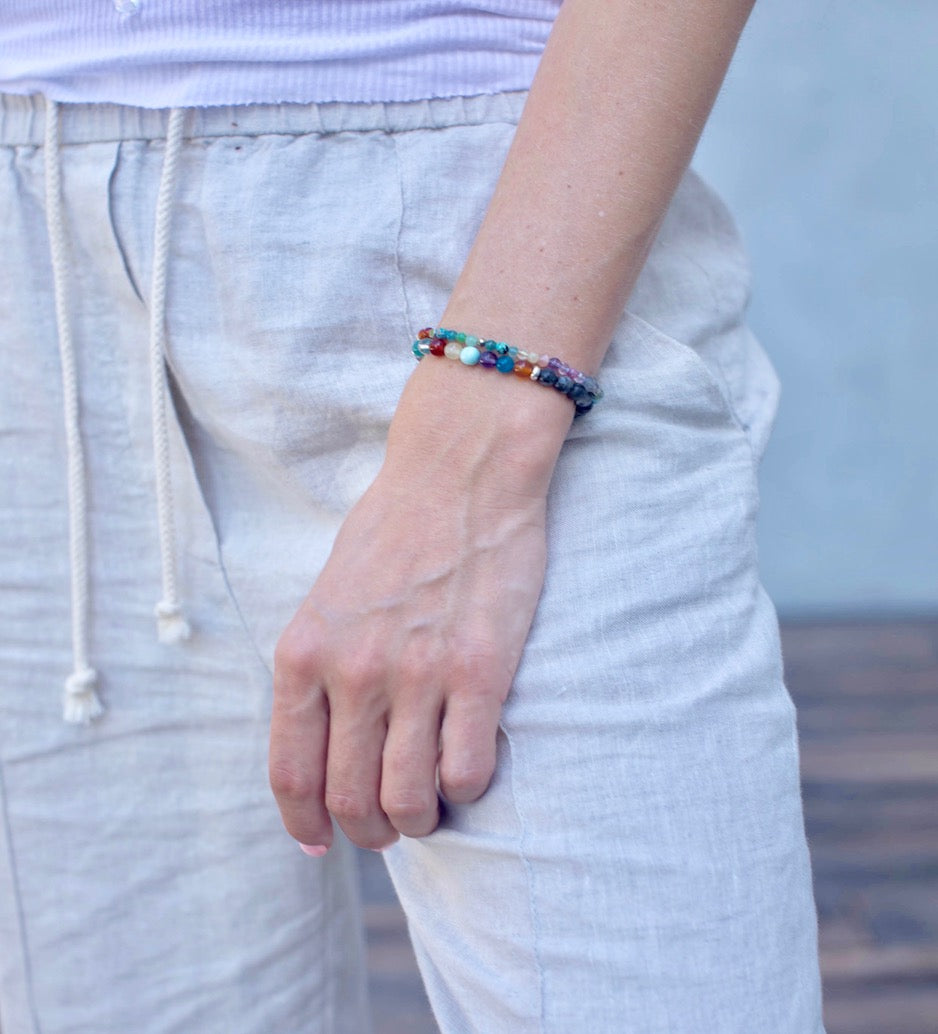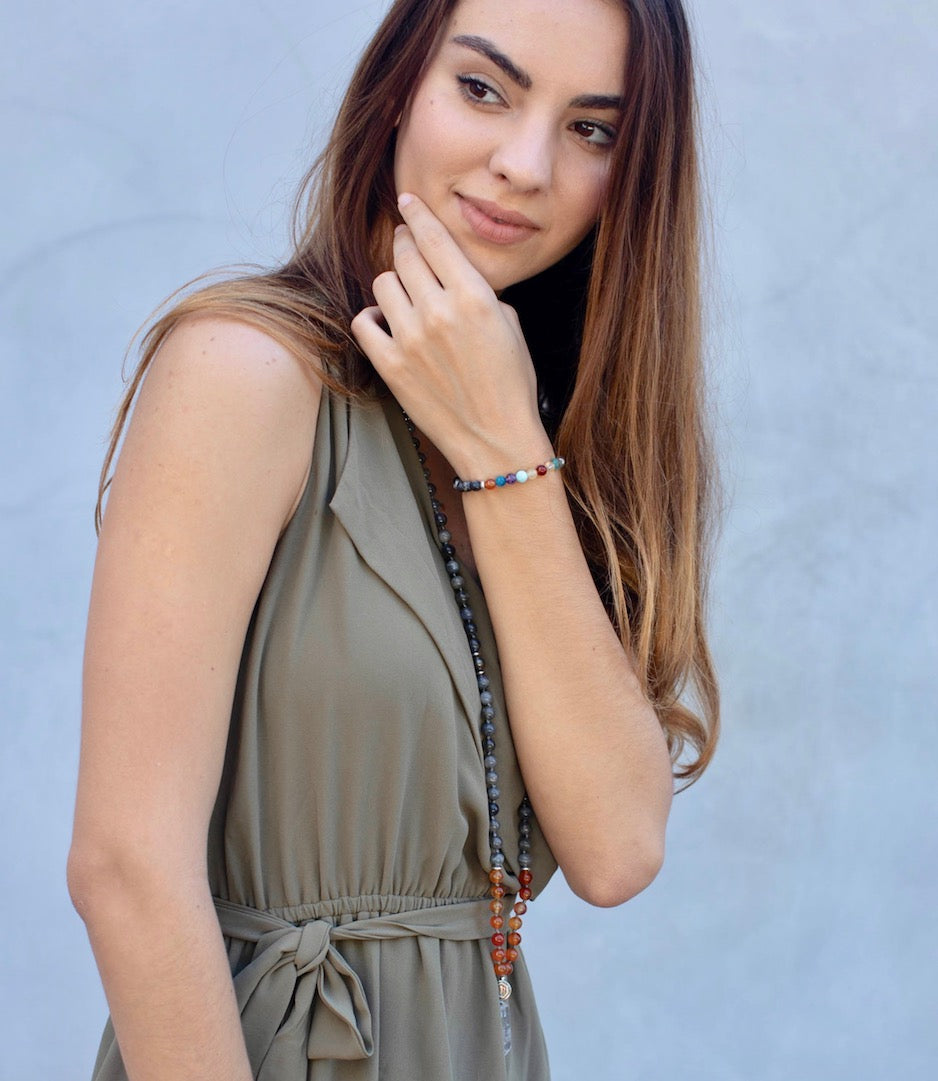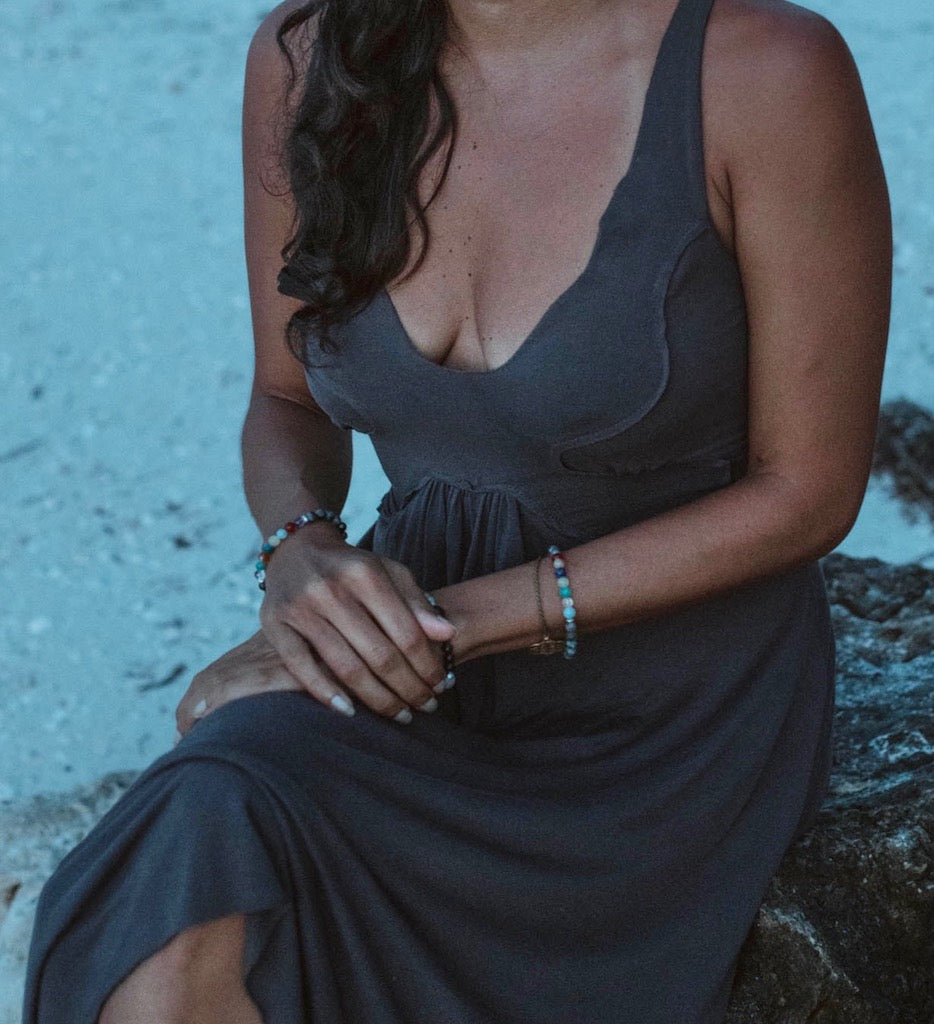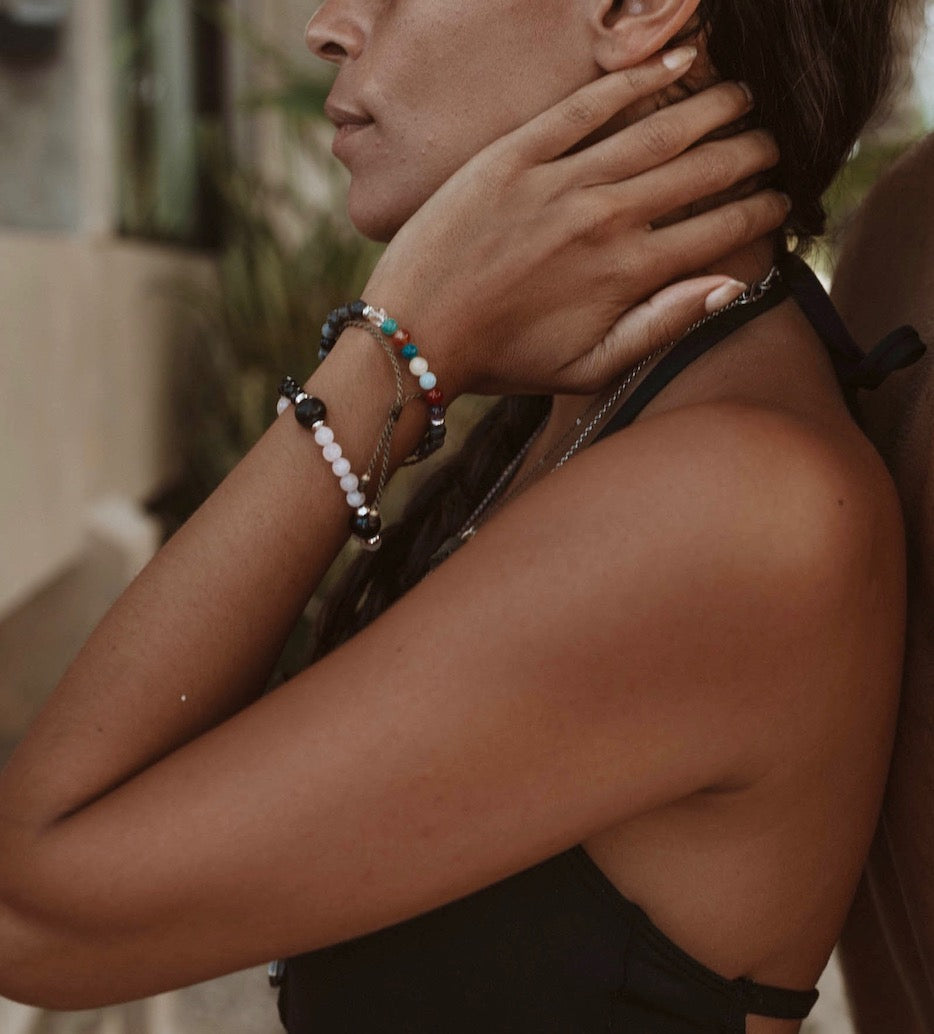 This traditional 6mm wrist mala embodies the energies of FREEDOM, or the balance between all 7 Chakras, to support the integration of all aspects of your life.
Wear it to remember that Courage, Joy, Motivation, Compassion, Truth, Wisdom, and Connection to Higher Guidance are always accessible to you with focused intention.
DETAILS
6mm Black Labradorite
6mm Red Agate, Orange Agate, Yellow Jade, Amazonite, Aquamarine, Blue Apatite, Amethyst, Clear Quartz
Tibetan Silver Septagon bead
Hand-crafted in the U.S.A.
Comes in our Signature Gift Packaging
Includes corresponding stones & woods cards
Small - up to 6 1/2"; Medium - up to 7 1/2"; Large - up to 8"
ENERGETIC PROPOERTIES

Labradorite - faith, imagination, new ideas, memory
Red Agate - vitality, protection, stability
Orange Agate - pleasure, sexuality, spontaneity
Yellow Jade - willpower, focus, confidence
Amazonite - compassion, joy, positivity
Aquamarine - expression, truth, creativity
Blue Apatite - intuition, wisdom, memory
Amethyst - connection to higher power, spirituality
Clear Quartz - balance, harmony, healing
MATERIALS & AUTHENTICITY

Our jewelry is made with genuine natural woods & stones that may slightly vary in color. All materials used are responsibly sourced.
Mala Care: Do not wear your wrist mala when swimming or bathing. To clean, gently wipe the beads with a damp cloth and place them in the shade to dry.