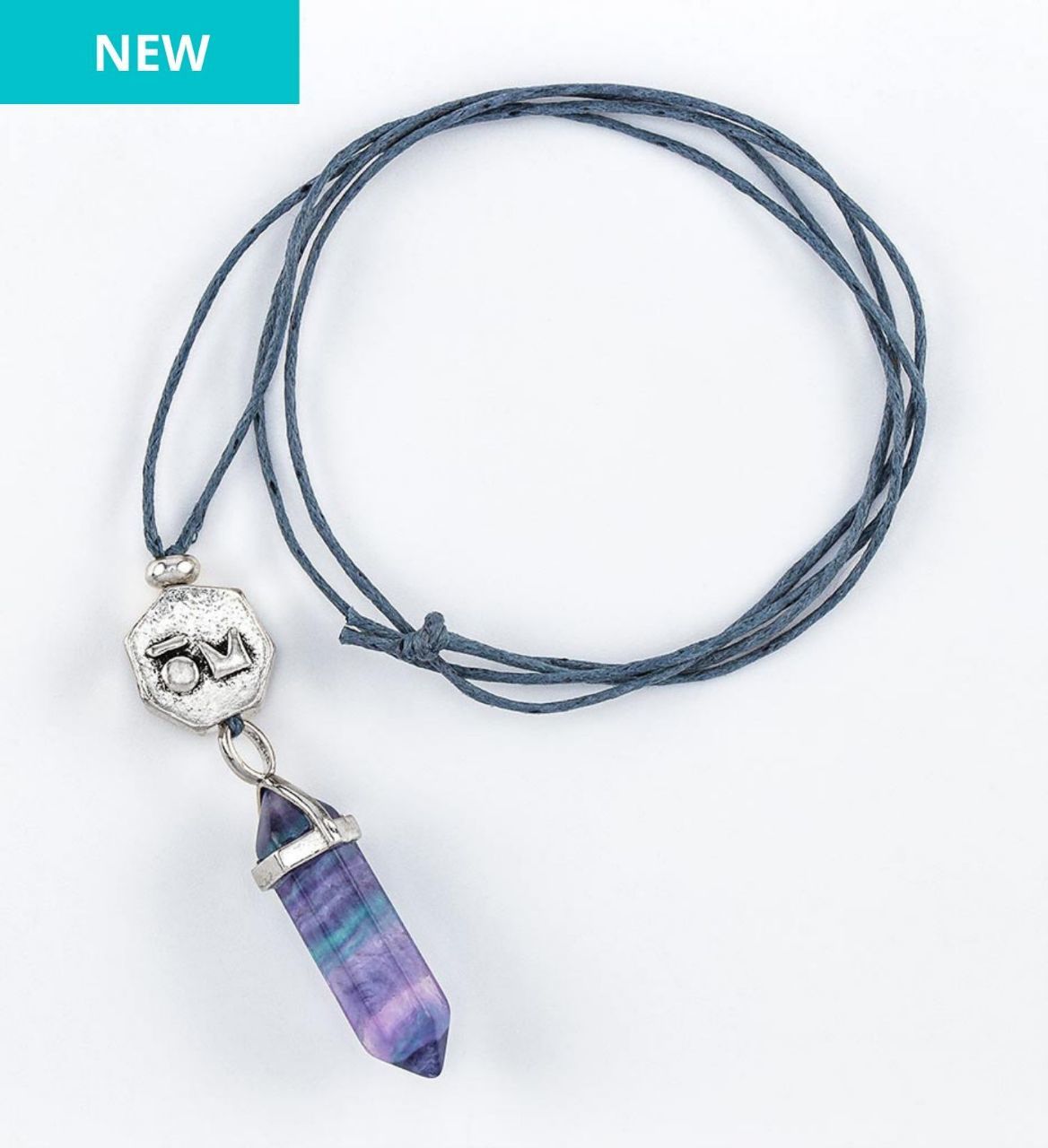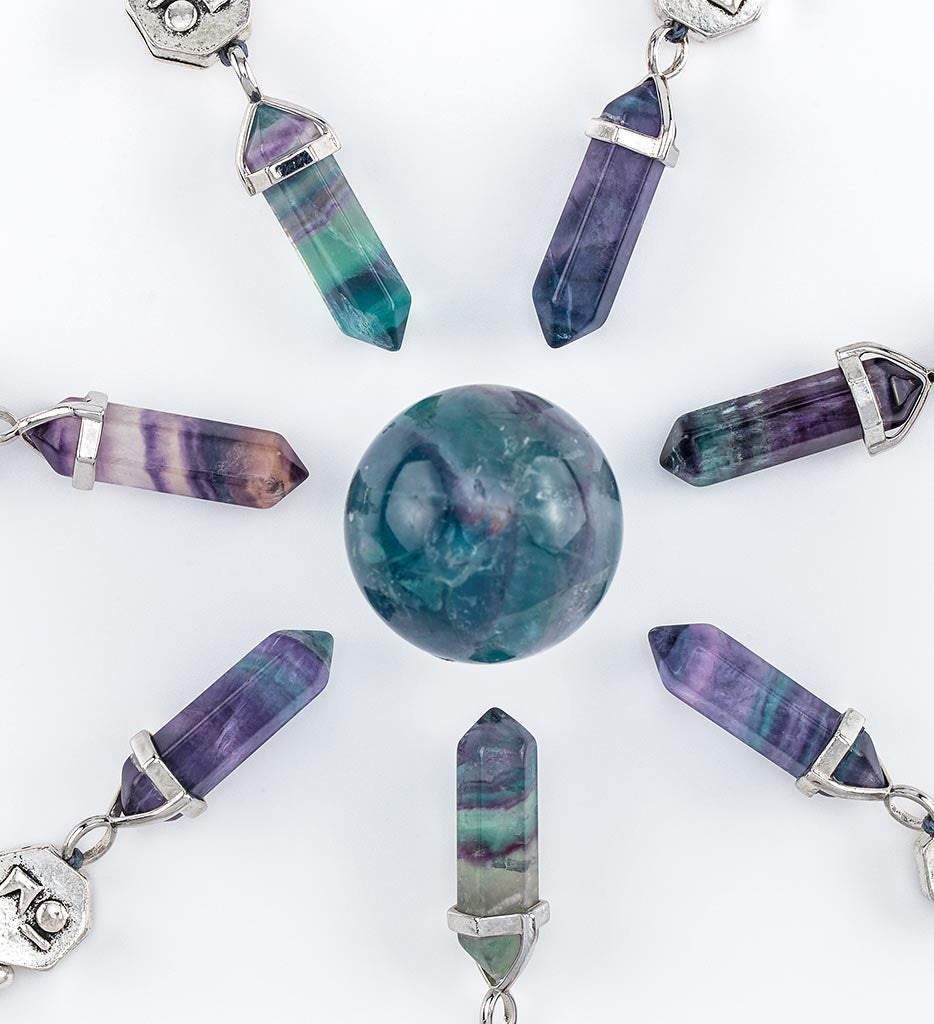 Strung on a gray waxed cotton cord, this Fluorite pendant is a great reminder of your Chakra-based intention of COMPASSION.
Each Fluorite crystal is unique, with its own natural color and pattern.
Our Tibetan Silver Septagon bead will serve as your talisman.  It carries the strong frequencies of the Number 7 - transformation, growth & protection.
DESCRIPTION
FLUORITE - harmony, calmness, clarity

Tibetan Silver ŌM Bead
Approx. 14-15" long without the pendant
Pendant approx. 2.25" long from the tip of the crystal to top of the ŌM bead
Comes in a bag with crystal description
Handcrafted in the U.S.A.
ENERGETIC PROPERTIES

Our pendant materials are chosen for their ability to enhance the energy of your intentions.
FLUORITE - soothing, calming and healing, it harmonizes mind and heart, helps to break rigid patterns and clear up mental fog. 
TIBETAN SILVER - traditionally, it has rustic, almost unfinished look to it, and is made of copper, zinc and silver. Tibetan silver is valued based on its color, symbolism and meaning.