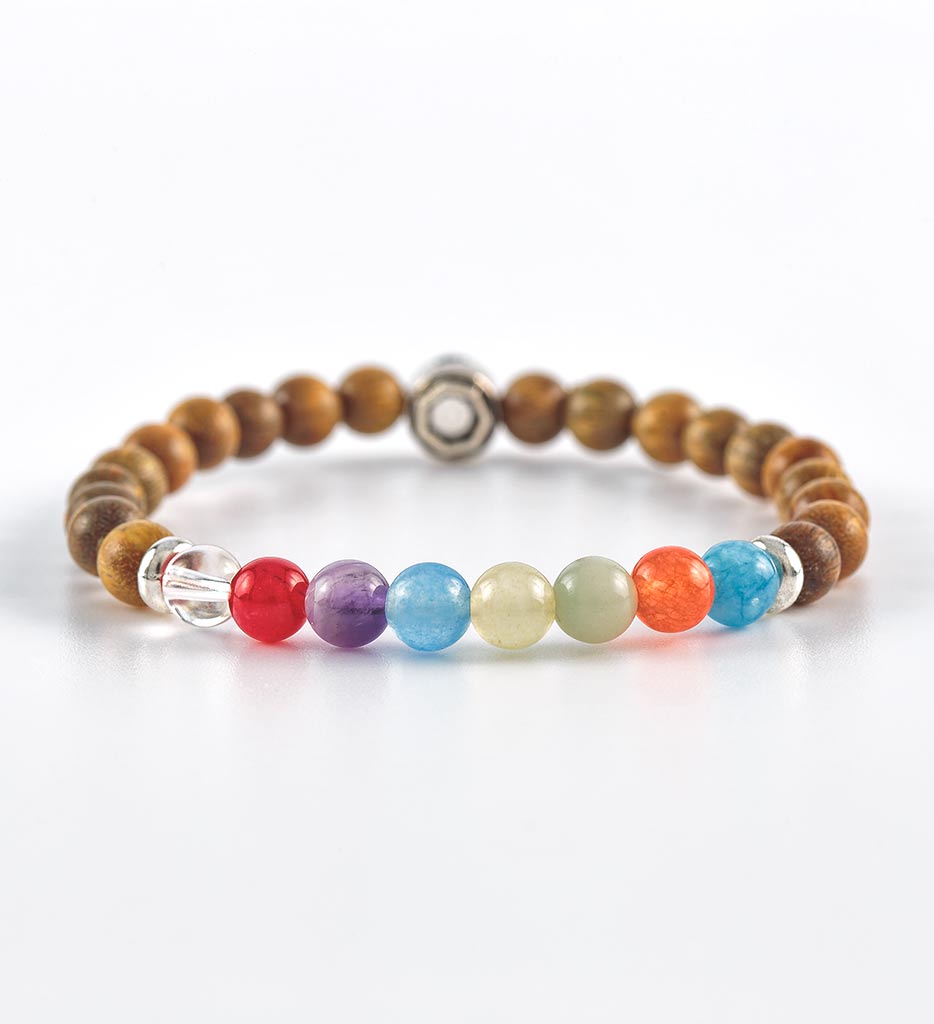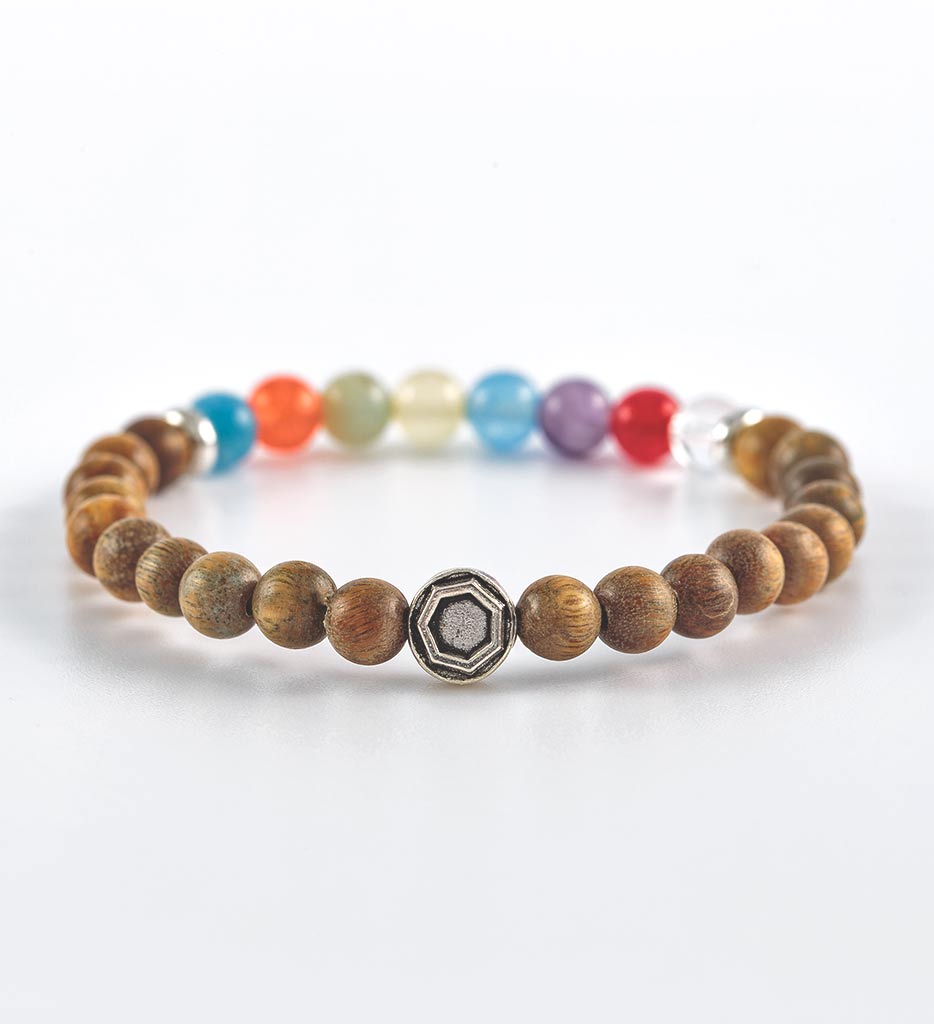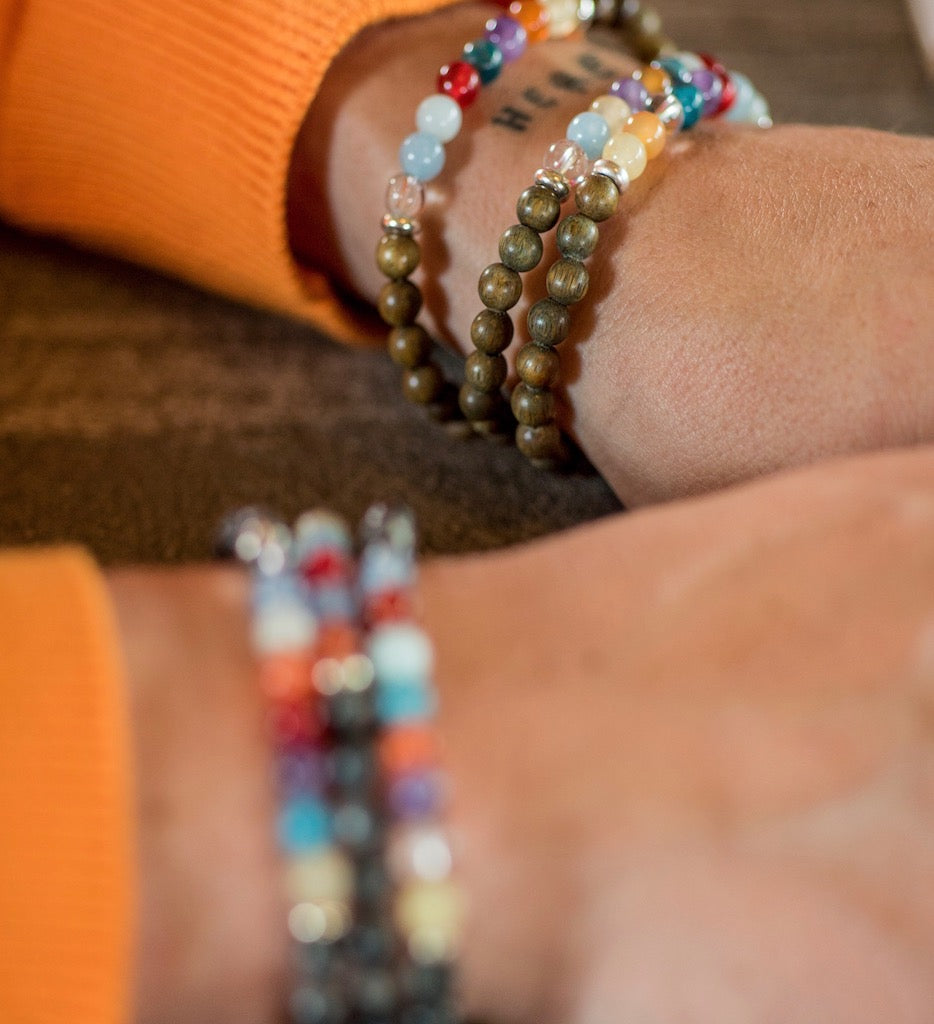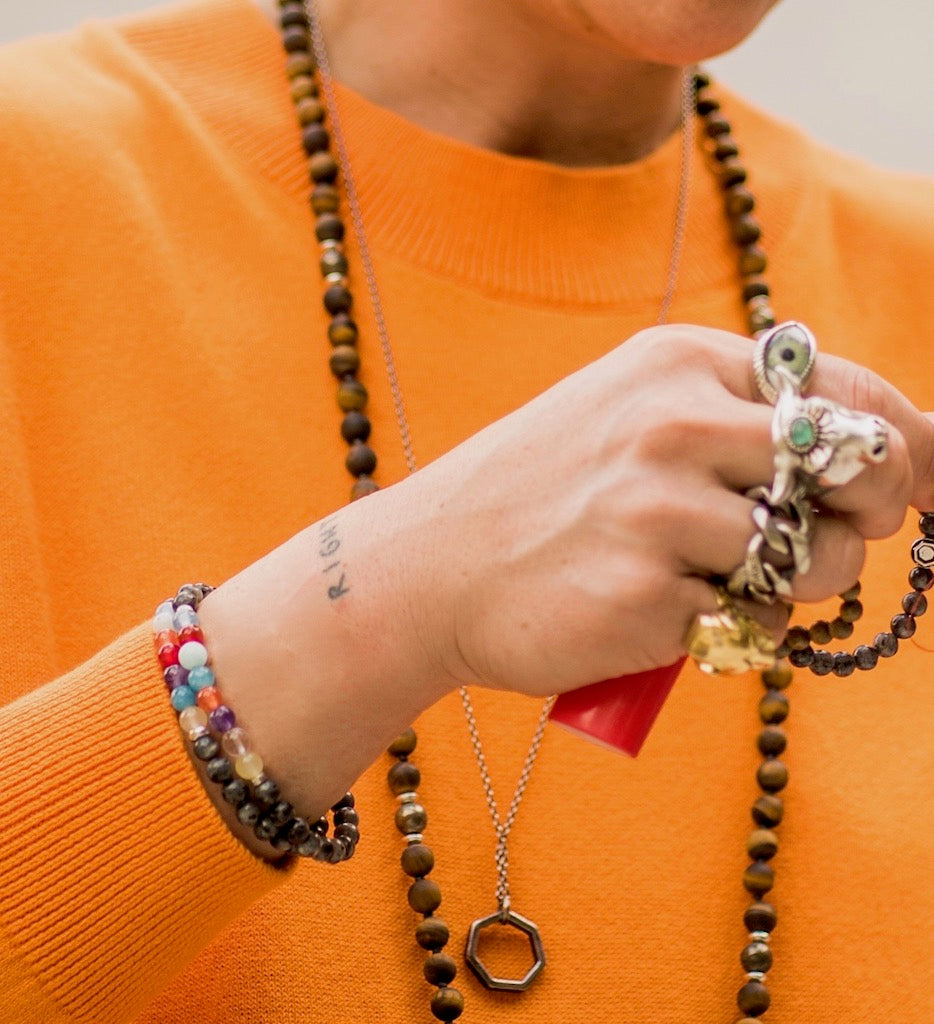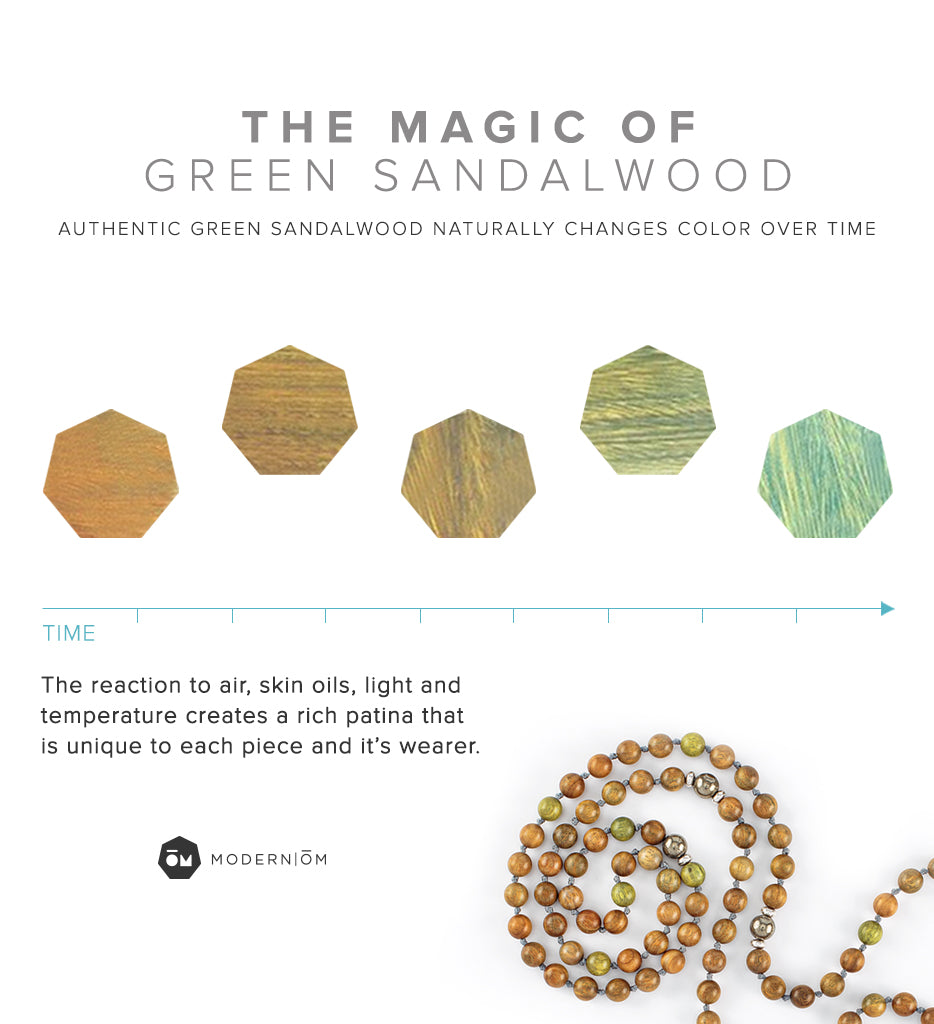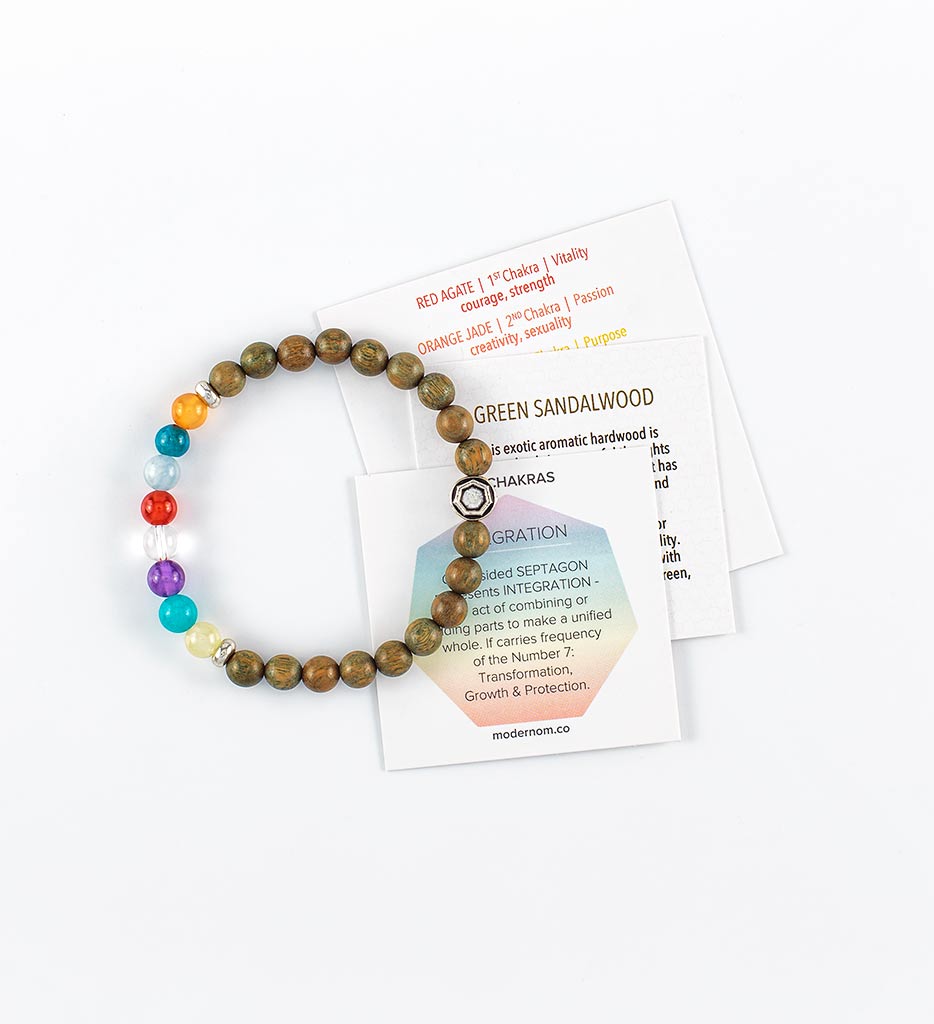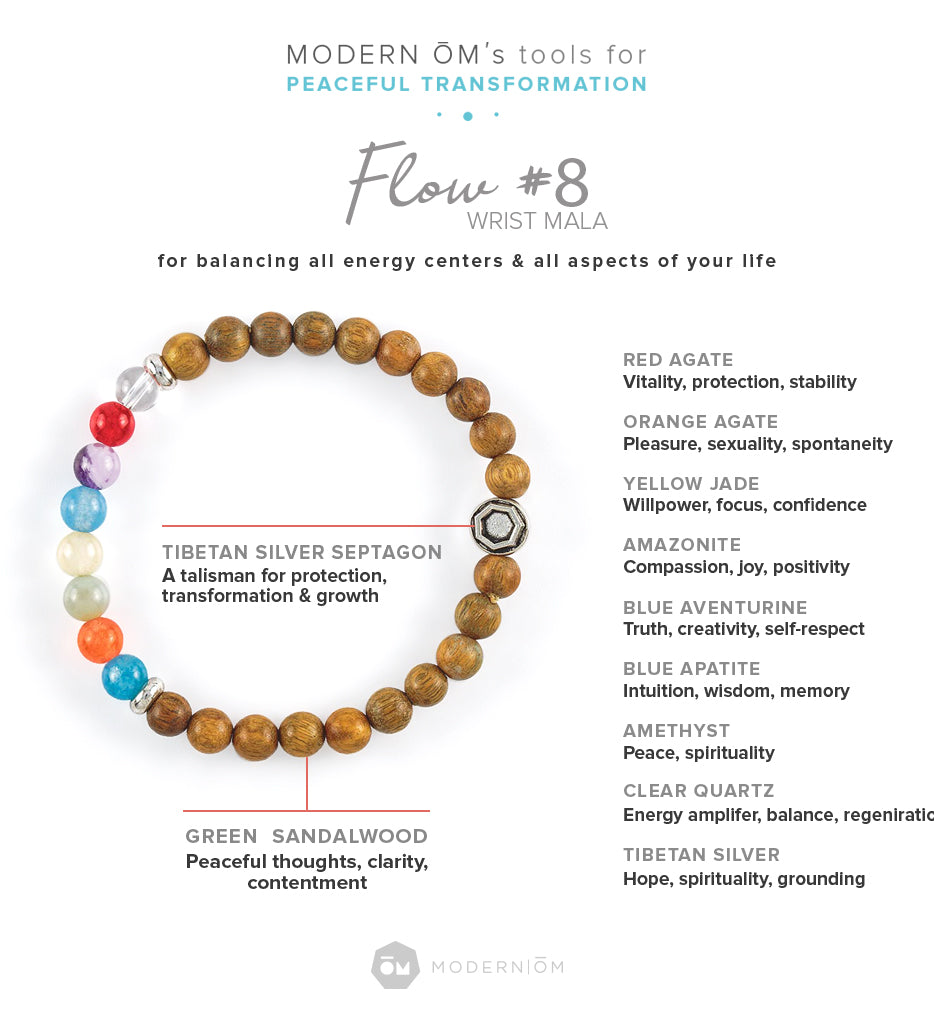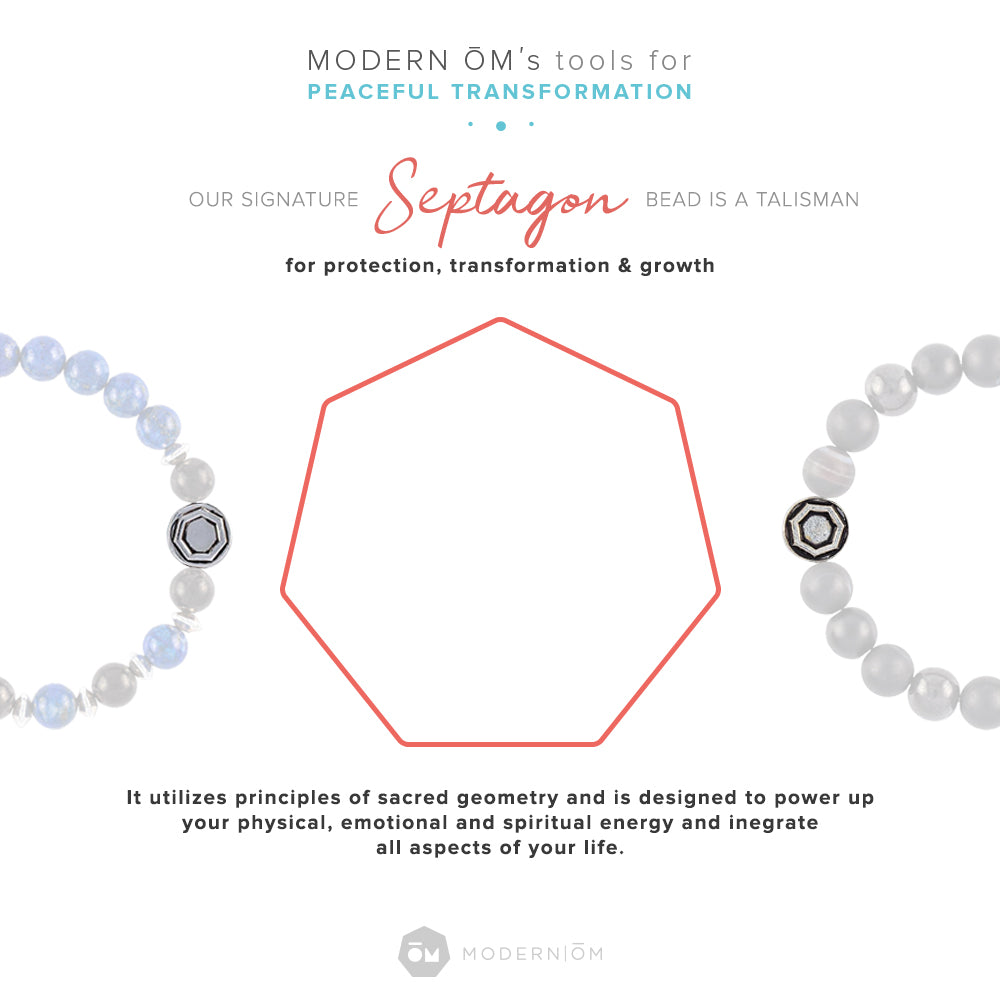 This traditional wrist mala embodies the energies of FREEDOM, or the balance between all 7 Chakras, to support the integration of all aspects of your life.
Our Tibetan Silver Septagon bead will serve as your talisman.  It carries the strong frequencies of the Number 7 - transformation, growth & protection.
DETAILS
6 mm Green Sandalwood
6 mm Red Agate, Orange Agate, Yellow Jade, Amazonite, Aquamarine, Blue Apatite, Amethyst, Clear Quartz
Tibetan Silver Septagon bead
Hand-crafted in the U.S.A.
Comes in our Signature Gift Packaging
Includes corresponding stones & woods cards
Small - up to 6 1/5"; Medium - up to 7 1/2"; Large - up to 8"
ENERGETIC PROPERTIES 

Green Sandalwood - peaceful thoughts, contentment. This exotic wood is known for its distinctive color changing ability - when exposed to sunlight and with wear, it turns a deeper shade of green unique to each piece.
Red Agate - vitality, stability, security
Orange Agate - pleasure, sexuality, spontaneity
Yellow Jade - willpower, focus, confidence
Amazonite - compassion, joy, positivity
Aquamarine - expression, truth, creativity
Blue Apatite - intuition, wisdom, memory
Amethyst - connection to higher power, spirituality
Clear Quartz - balance, harmony, healing
MATERIALS & AUTHENTICITY

Our jewelry is made with genuine natural woods & stones that may slightly vary in color. All materials used are responsibly sourced.
Jewelry Care: Wearing your mala when swimming or bathing will damage the wood. To clean, gently wipe the beads with a damp cloth and place them in the shade to dry.