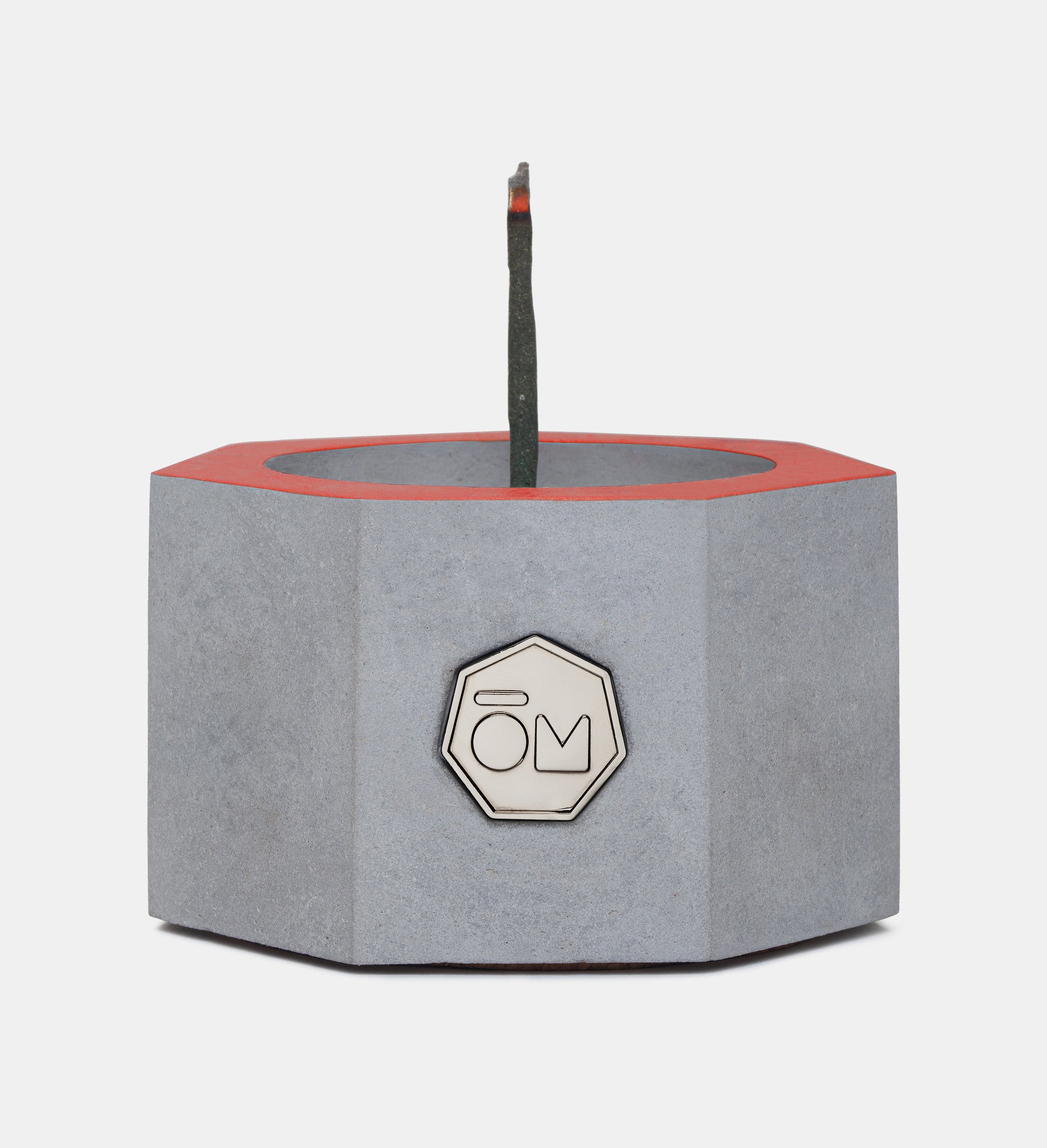 Our unique 7-sided architectural incense holder is made of concrete.
When not in use, it remains an elegant statement piece with RED accents to remind you that you are strong, confident, and that you have the power to achieve what you desire.
Description
Concrete 7-sided incense holder
Can be used as a tealight candle holder
Septagon shape represents transformation, growth & protection
Designed and handcrafted in North Carolina
We use color to infuse objects with the meanings of 7 chakra-based intentions:
Vitality, or the energy that springs from living in balance
Passion, or the rush as you lose yourself in the moment
Purpose, or the power within to achieve what you desire
Compassion, or the love you share unconditionally with the world
Expression, or the voice that reveals the true and unique you
Insight, or the ability to see the world as it truly is
Connection, or the joy of being present in the now
Using It
Place the incense stick in the hole at the bottom of the burner before lighting.
To clean after use, wipe the inside of the burner with dampened cloth or paper towel.