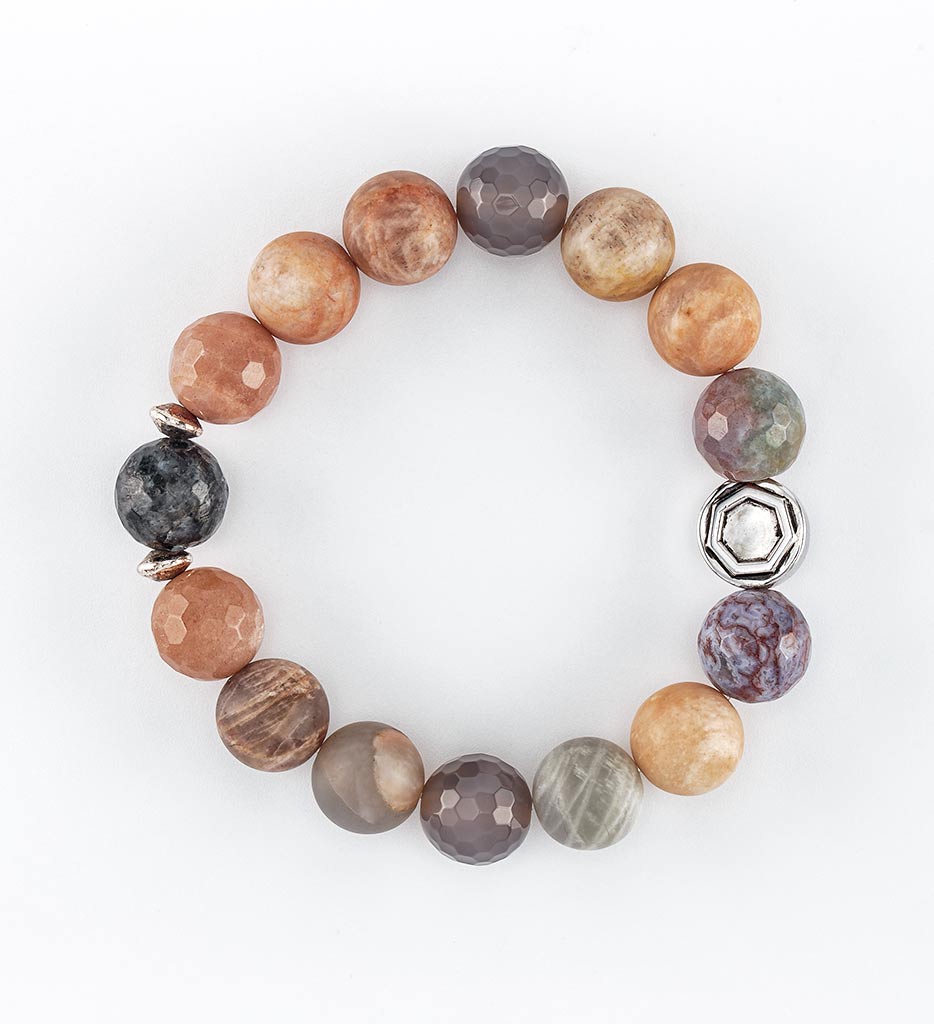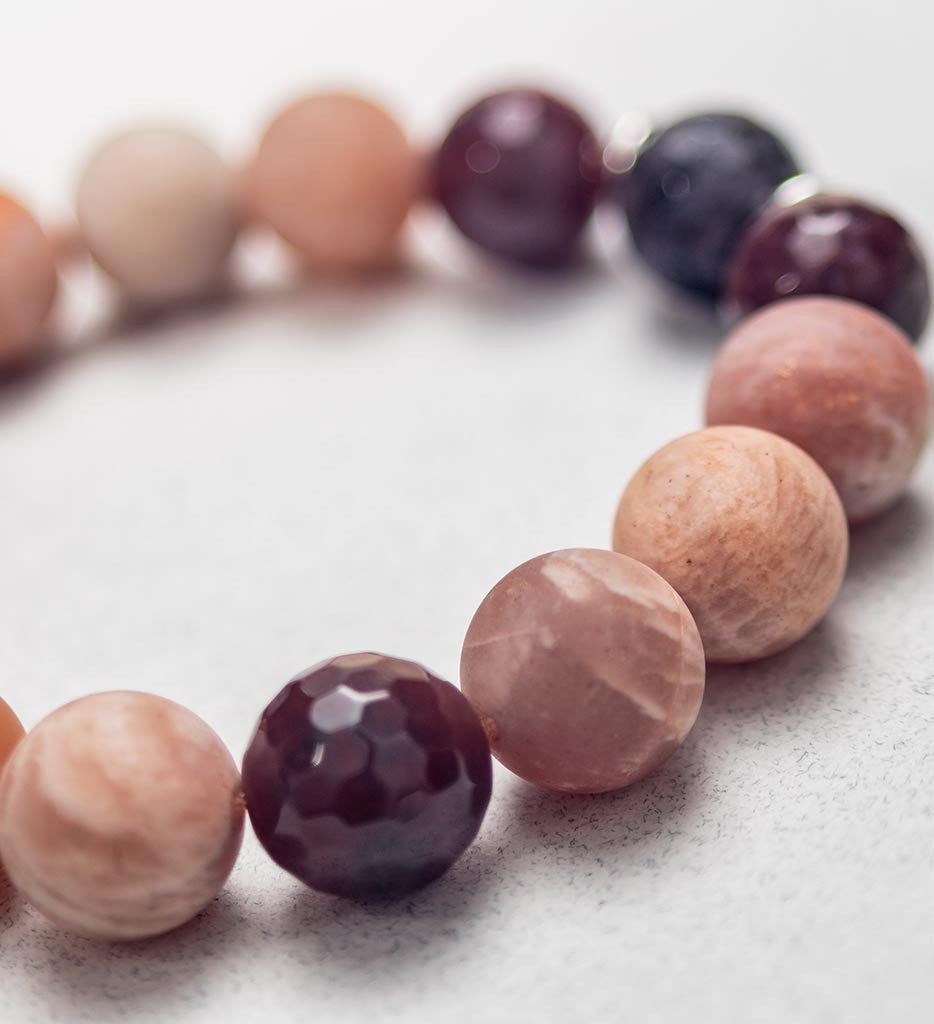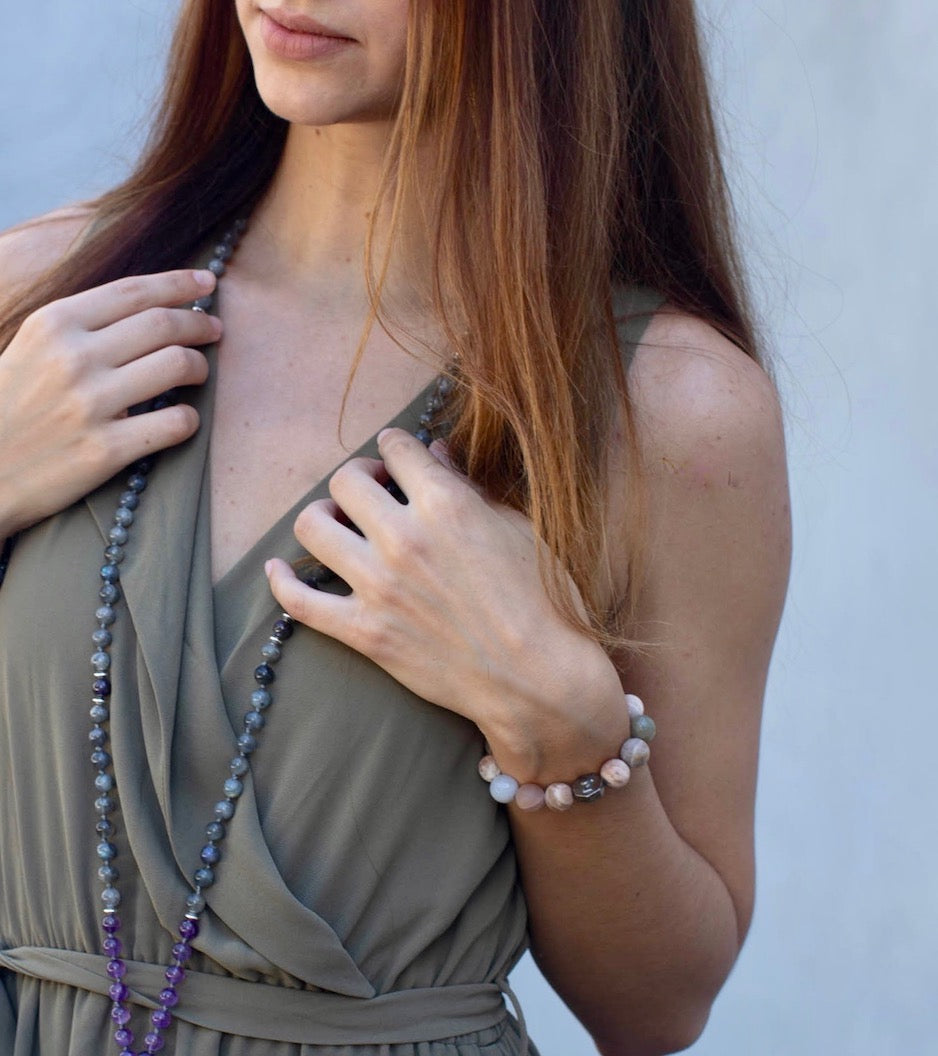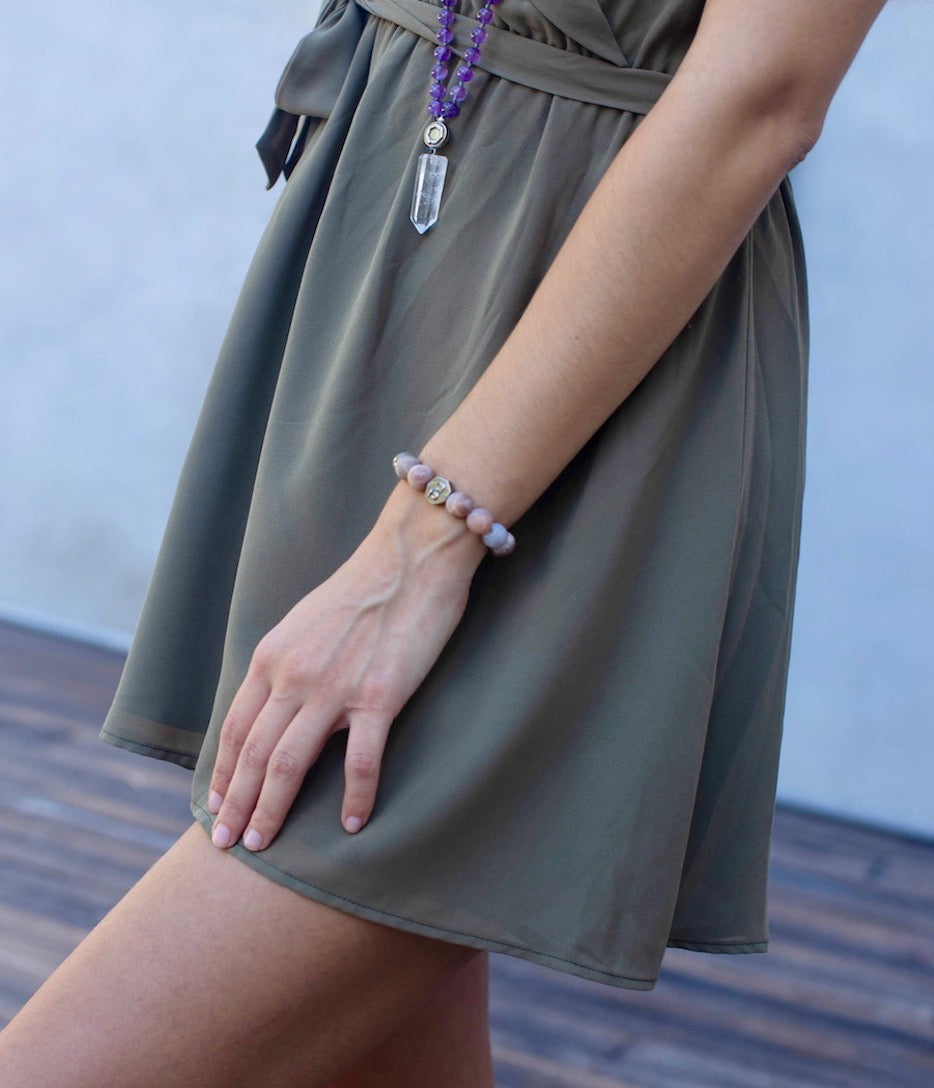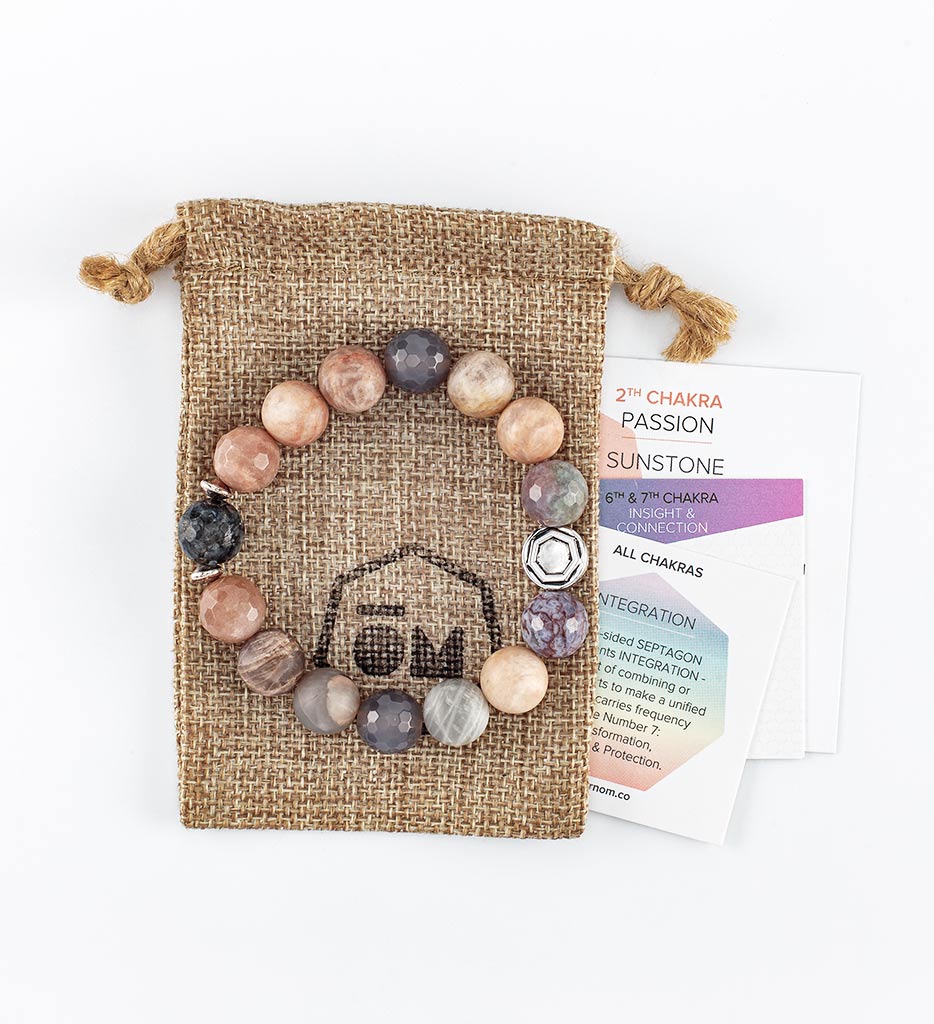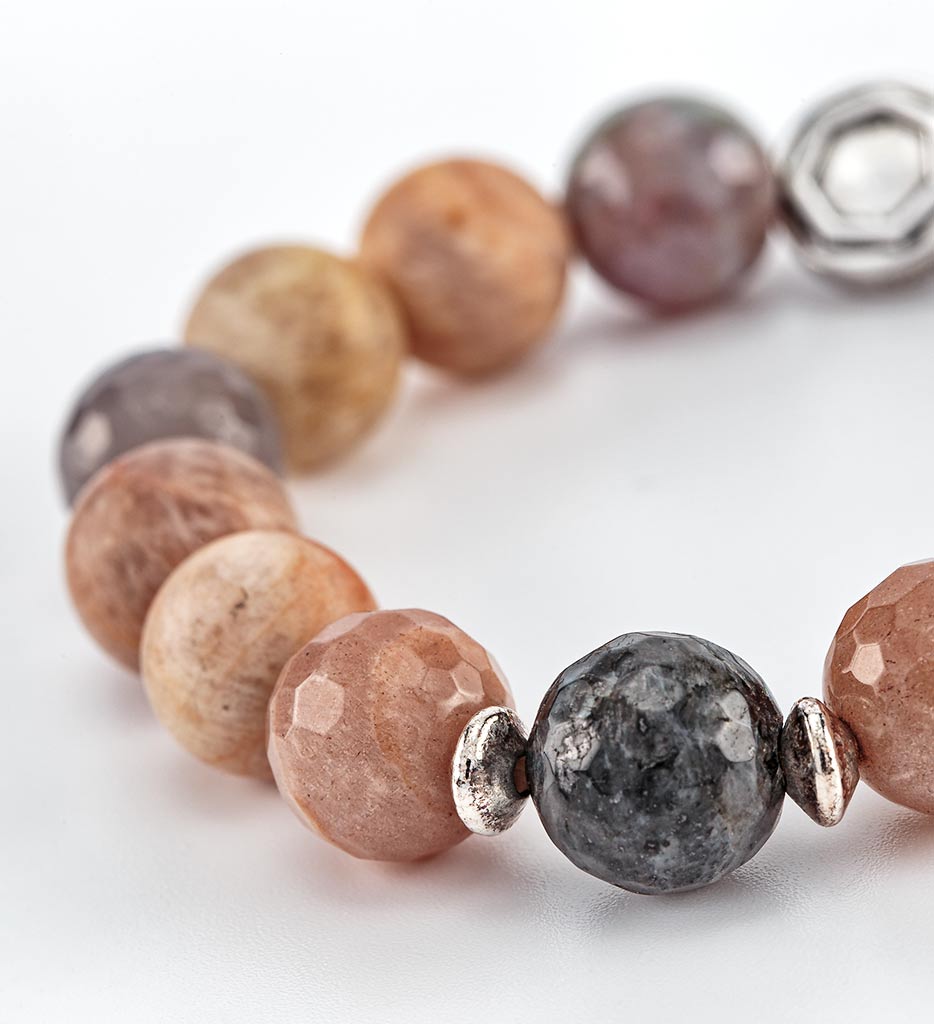 This bracelet embodies energies of the 2nd Chakra, PASSION, to remind you of your intention to give all of yourself to what and whom you love.
BRAZALETE ARENA
Vibra con el chakra 2: pasión. Hecho con Sunstone, labradorita y ágata de la India.
DETAILS
12 mm Sunstone, Labradorite, Indian Agate
Sterling Silver ŌM bead & spacers
Hand-crafted in the U.S.A.
Comes in our Signature Gift Packaging
Includes corresponding materials cards
Small - up to 6.5"; Medium - up to 7.25"; Large - up to 7.75"
ENERGETIC PROPERTIES

Sunstone - personal power, sexual energy, abundance
Labradorite - faith, imagination, new ideas, memory, clarity of thought
Indian Agate - healing, emotional stability, forgiveness
Sterling Silver - creativity, emotional intelligence, calmness, reflection
MATERIALS & AUTHENTICITY

Our jewelry is made with genuine and unaltered natural stones that may vary in colors.
All materials used in our jewelry are responsibly sourced.
Jewelry Care: Wearing your bracelet when swimming or bathing might damage it. To clean, gently wipe the beads with a damp cloth and place them in the shade to dry.