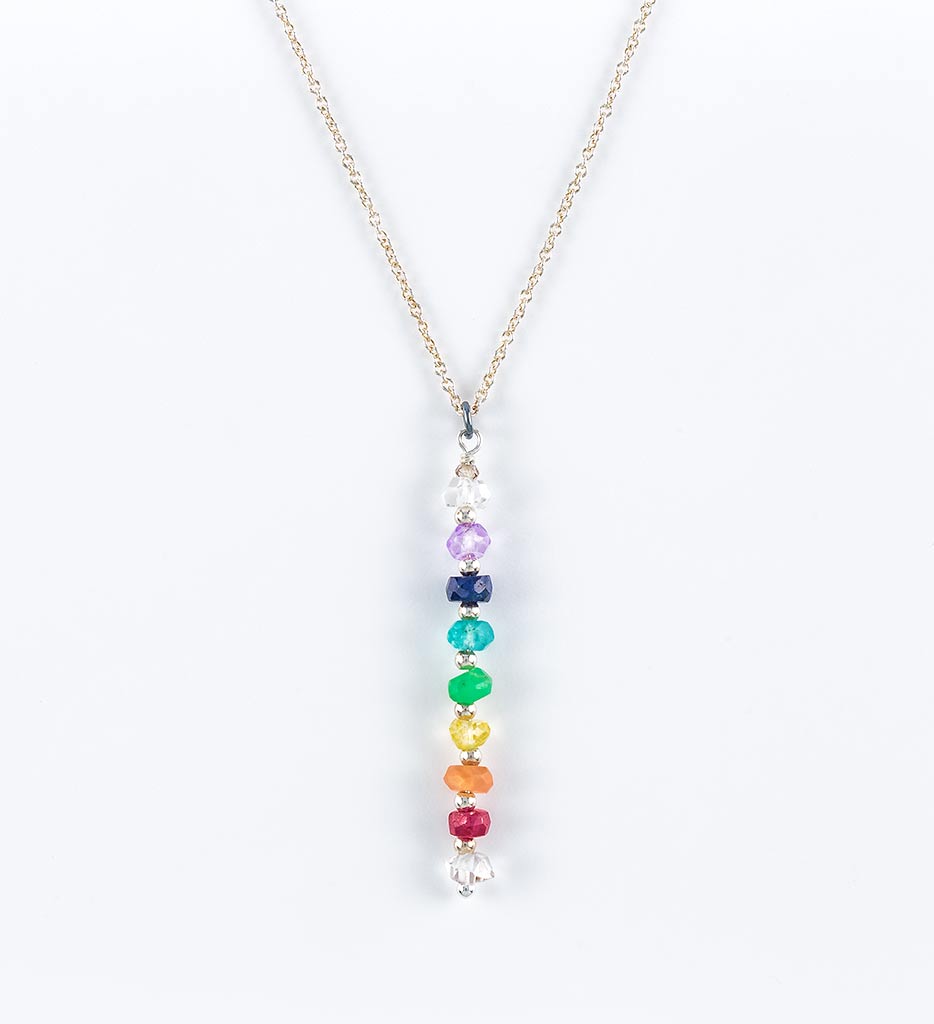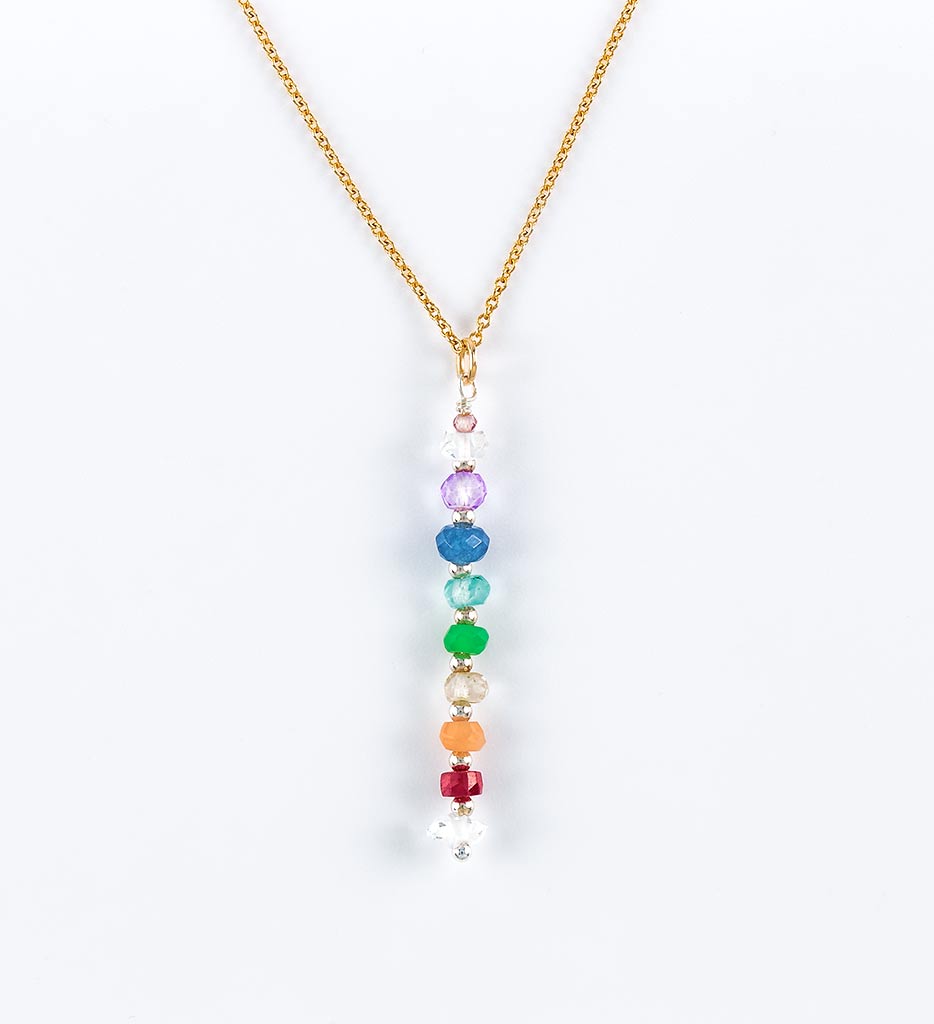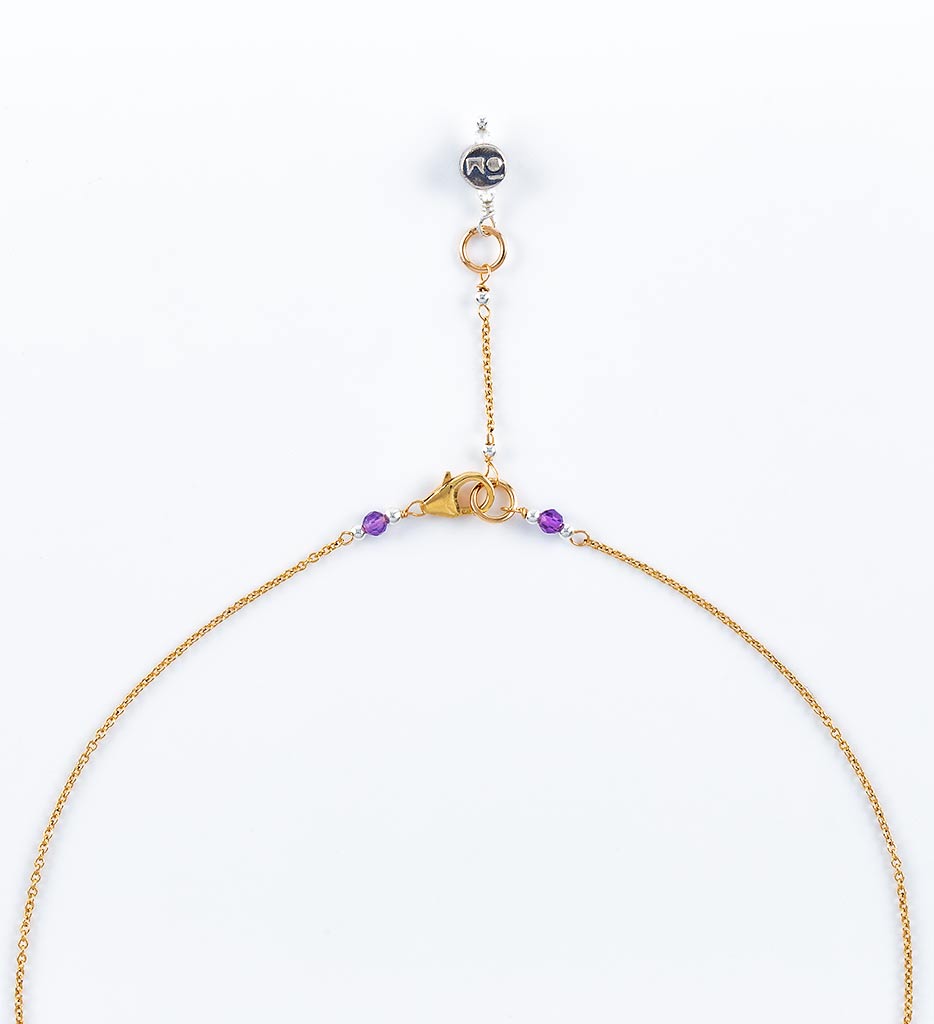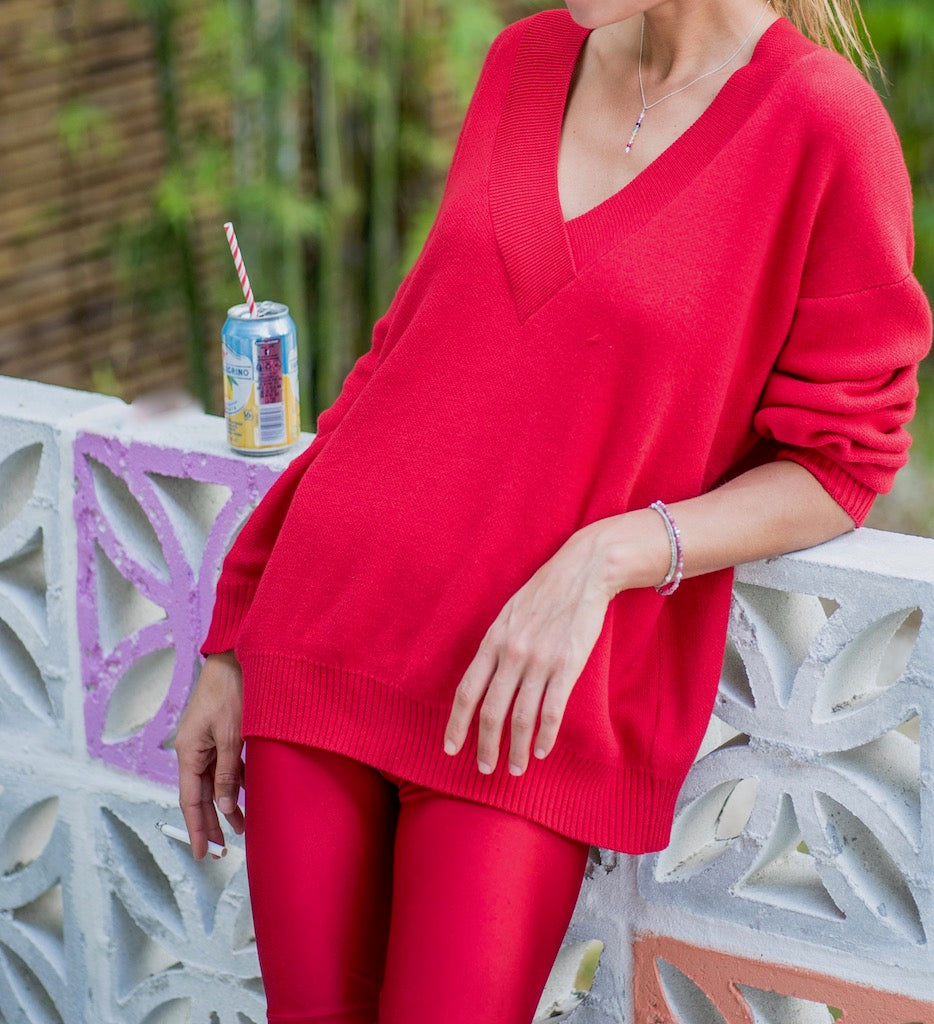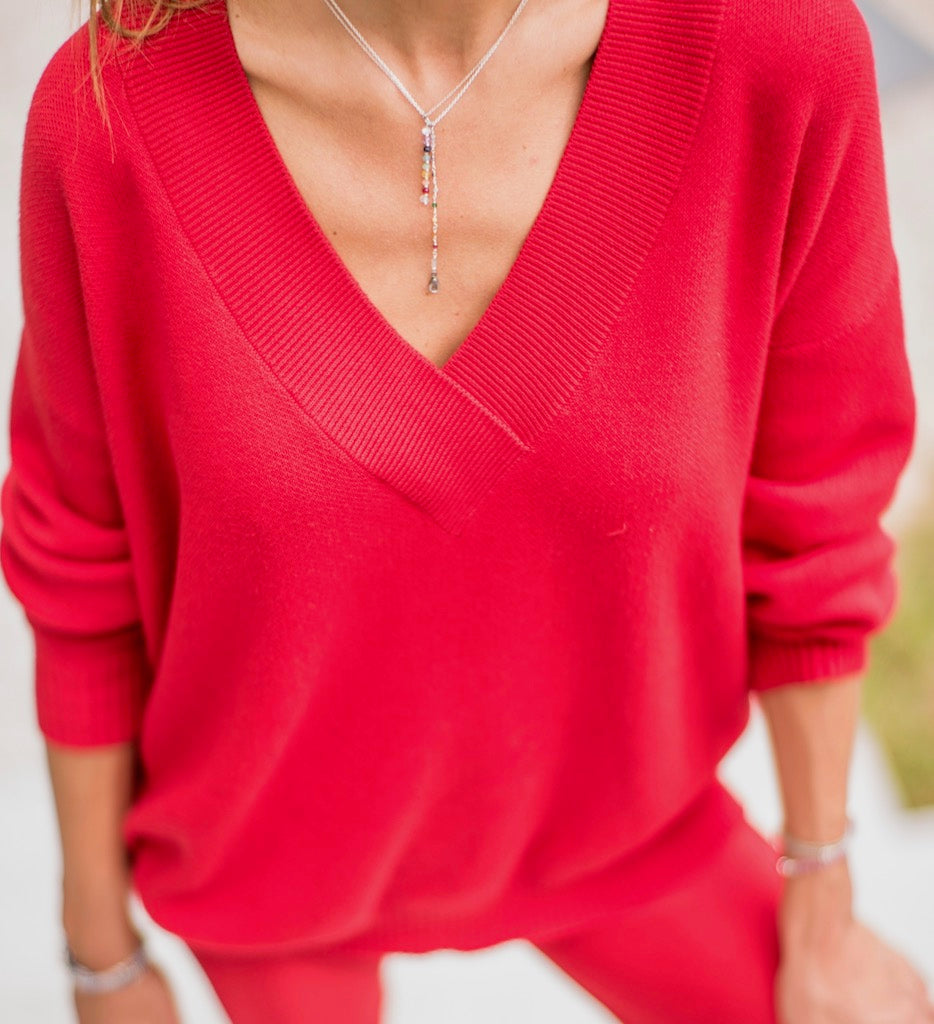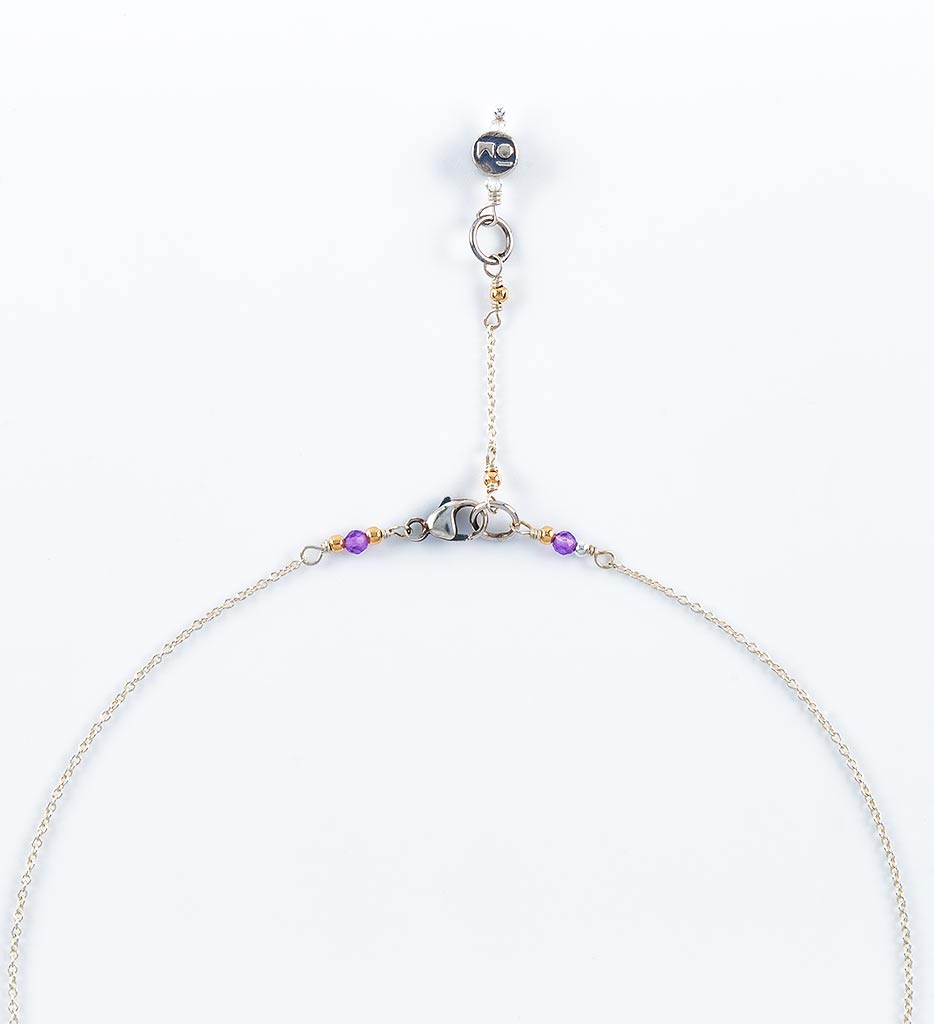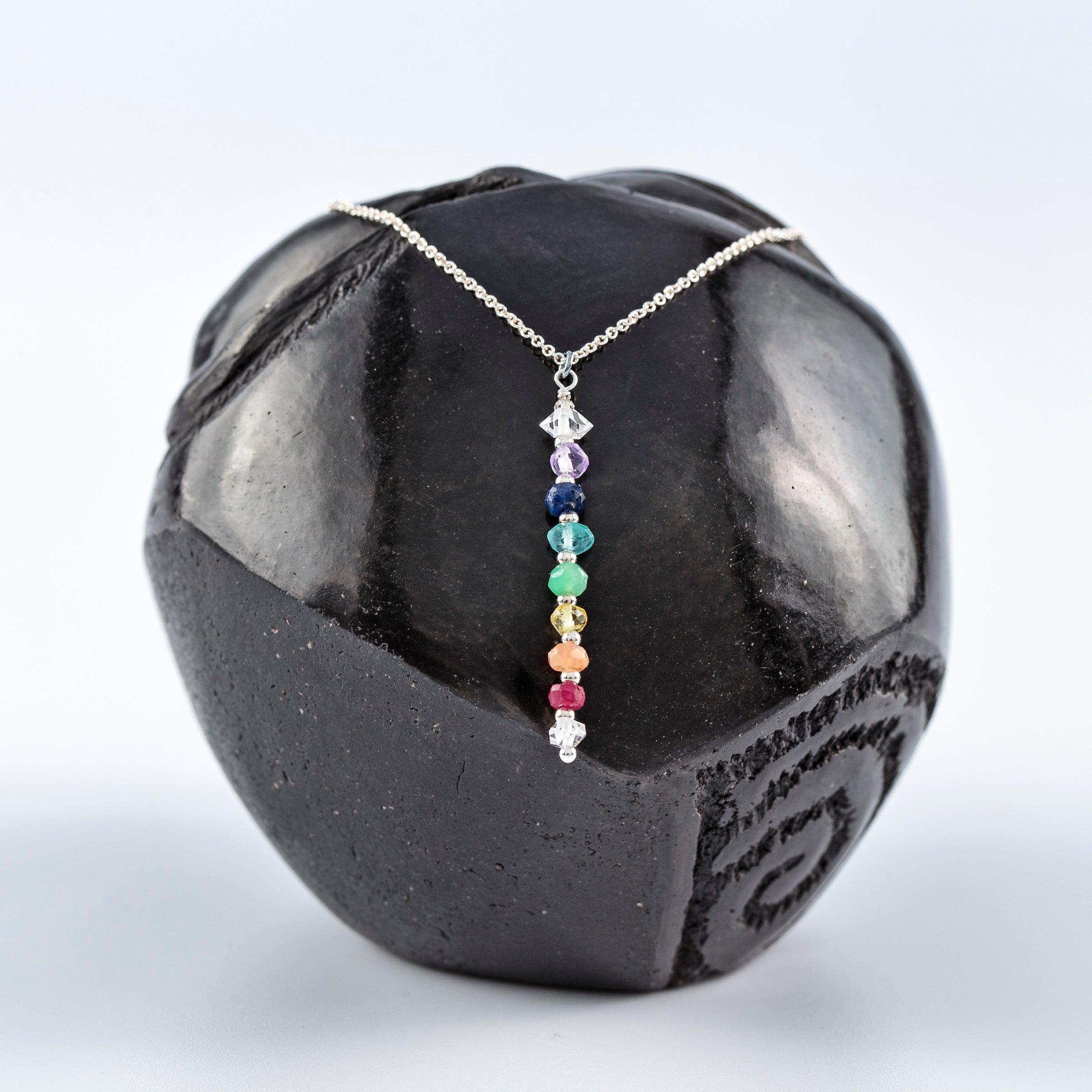 Our CHAKRA BAR necklace represents integration of all Chakras, to remind you of your intention to balance all aspects of your life.
DETAILS
14K Gold Fill or Sterling Silver
Faceted 3-4mm gemstones
Red Ruby, Peach Moonstone, Yellow Citrine, Chrysoprase, Blue Apatite, Dark Blue Sapphire, Amethyst, Herkimer "Diamond"
Gemstone bar approx. 1"
Chain length 16" extendable to 17"
5mm Sterling Silver ŌM bead
Hand-crafted in the U.S.A.
Comes in our Signature Gift Packaging
Includes corresponding materials cards
ENERGETIC PROPERTIES

Red Ruby - protection, stability, health
Peach Moonstone - pleasure, sexuality, spontaneity
Yellow Citrine - willpower, focus, confidence
Chrysoprase - compassion, joy, positivity
Blue Apatite - expression, creativity, truth
Dark Blue Sapphire - intuition, wisdom, memory
Amethyst - tranquility, spirituality
Herkimer "Diamond"  - cleansing, balancing
Sterling Silver - creativity, emotional intelligence, reflection
MATERIALS & AUTHENTICITY

Our jewelry is made with genuine natural woods & stones that may slightly vary in shape, size & color.

Jewelry Care: Do not wear your necklace when swimming or bathing. To clean, gently wipe with a damp cloth and place in the shade to dry.