Freedom No.8 Essential Oil Roll-On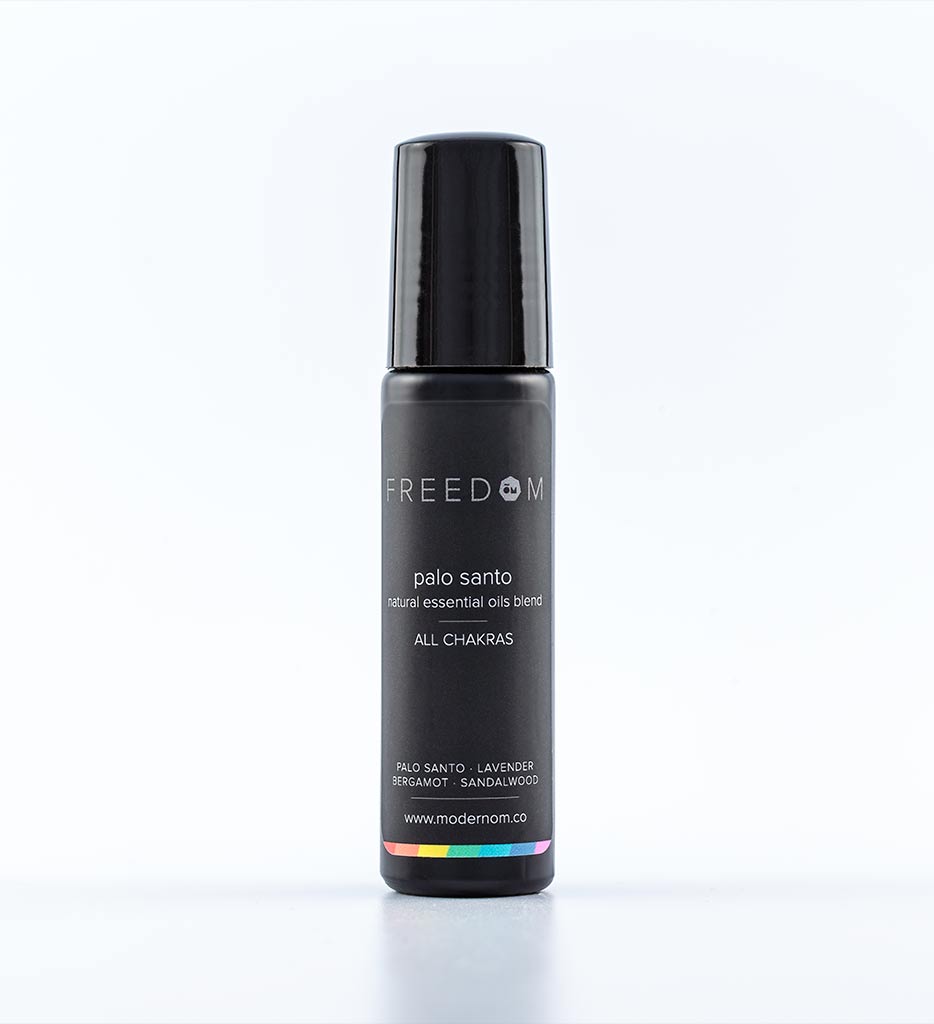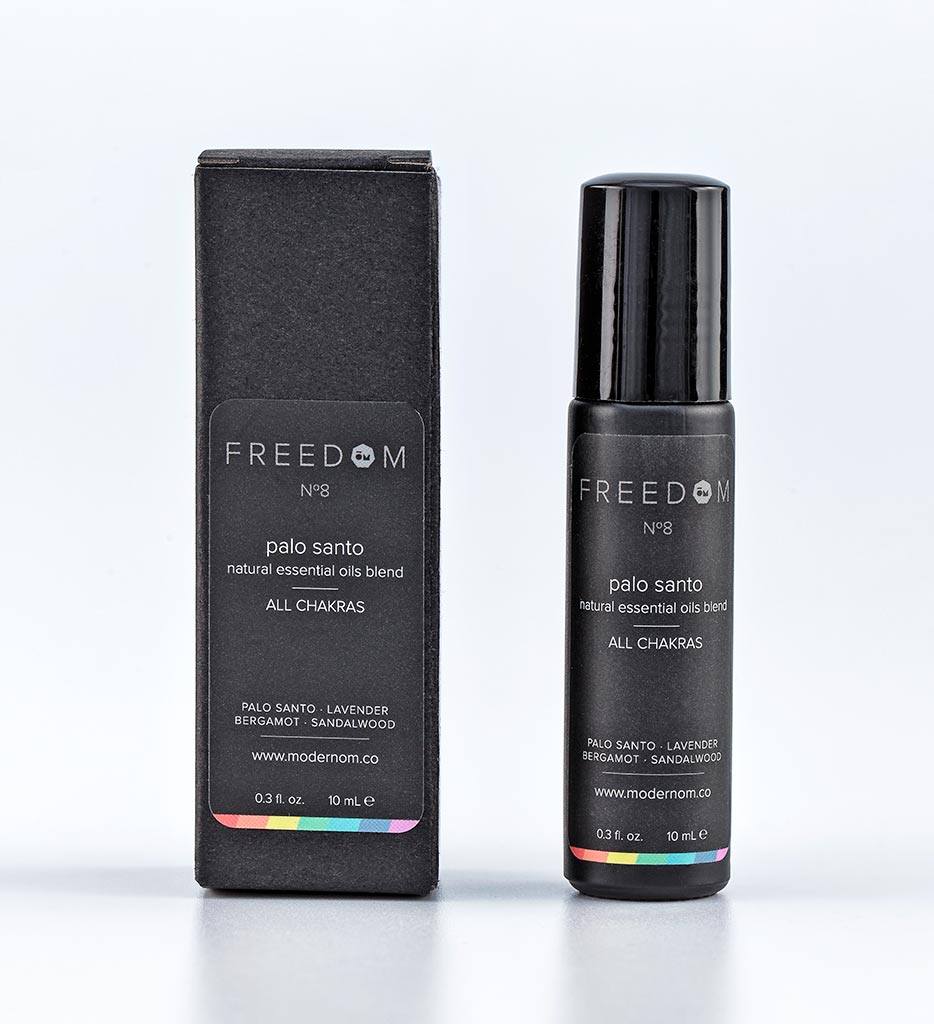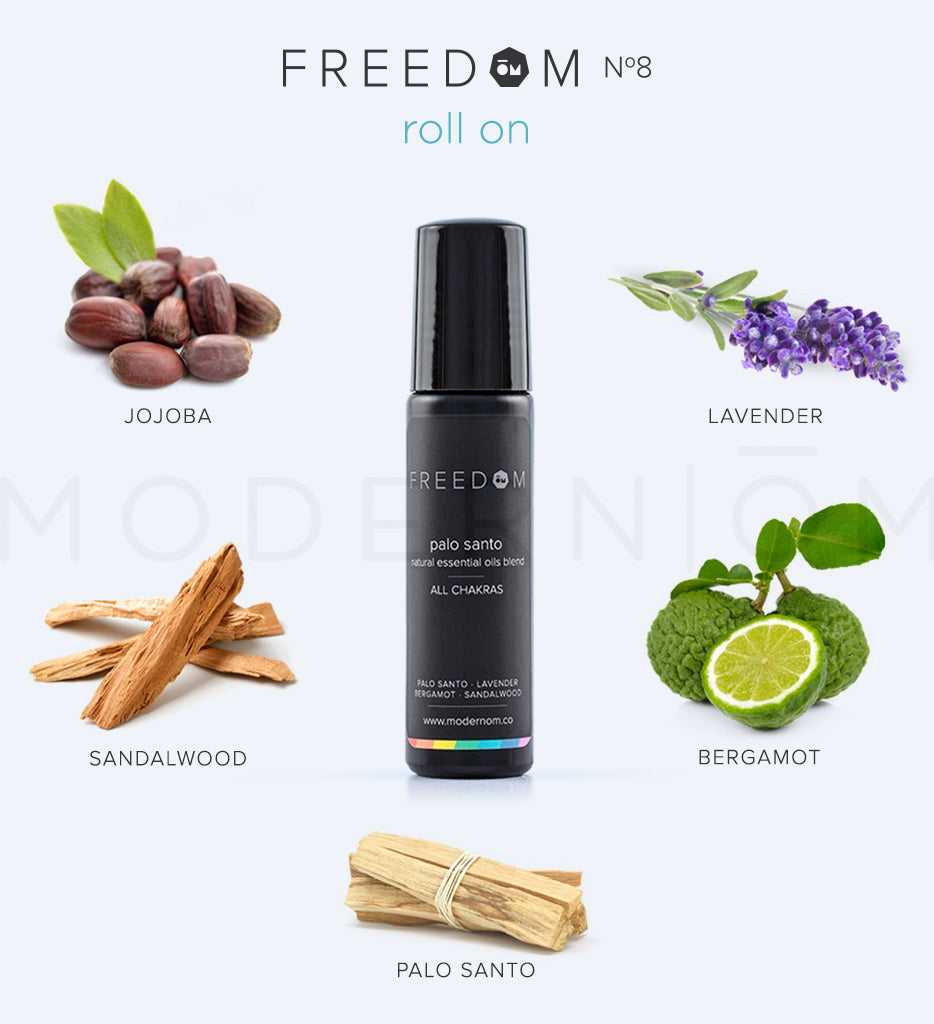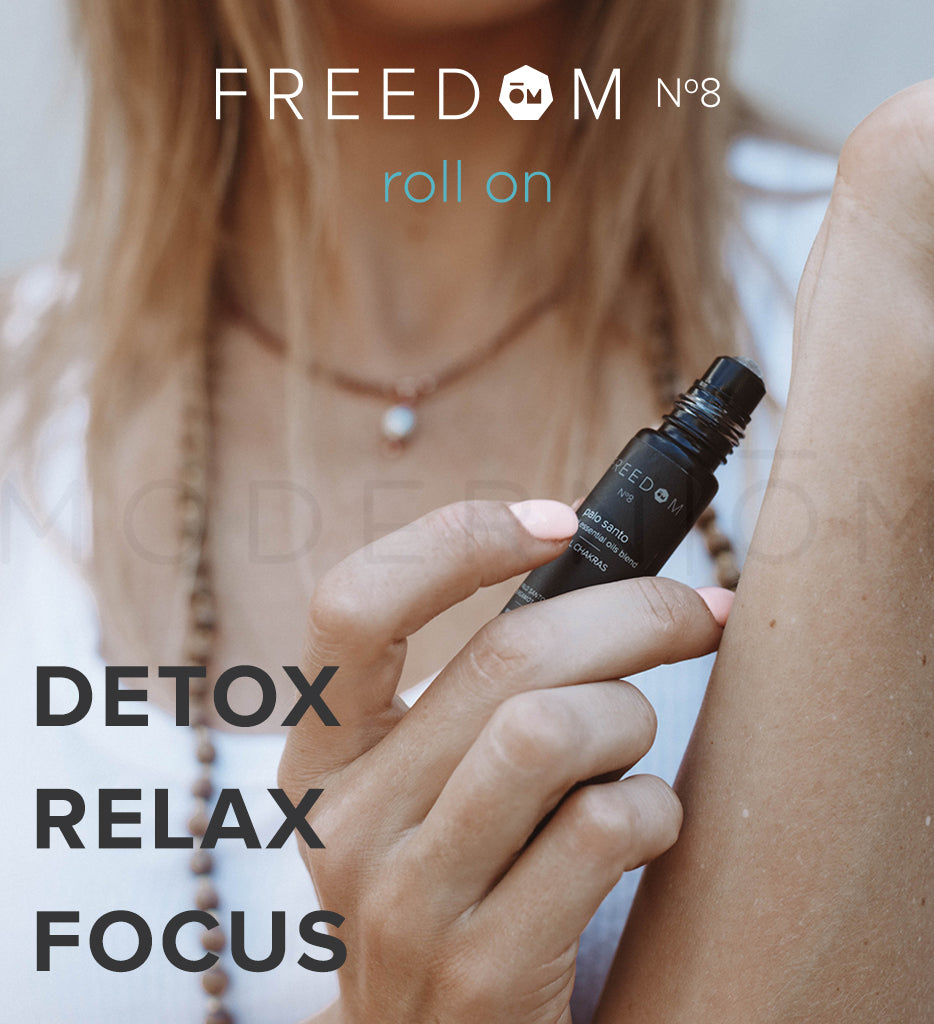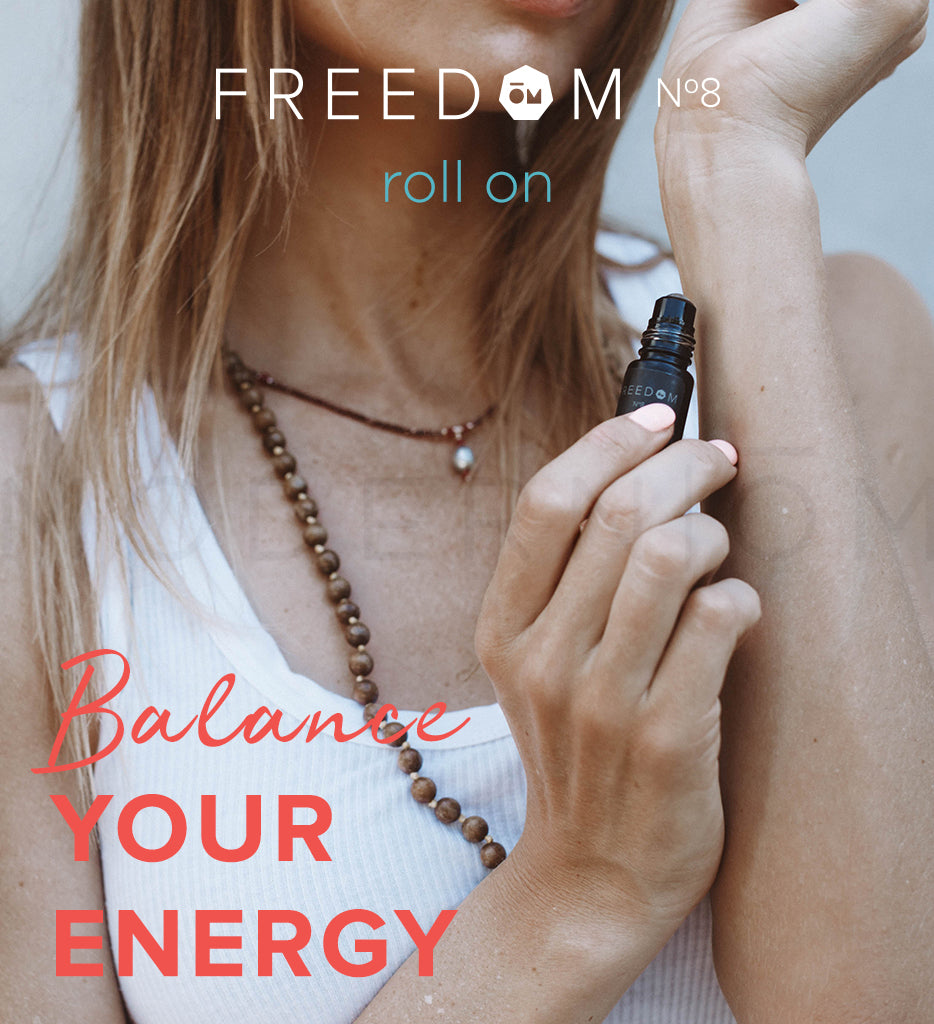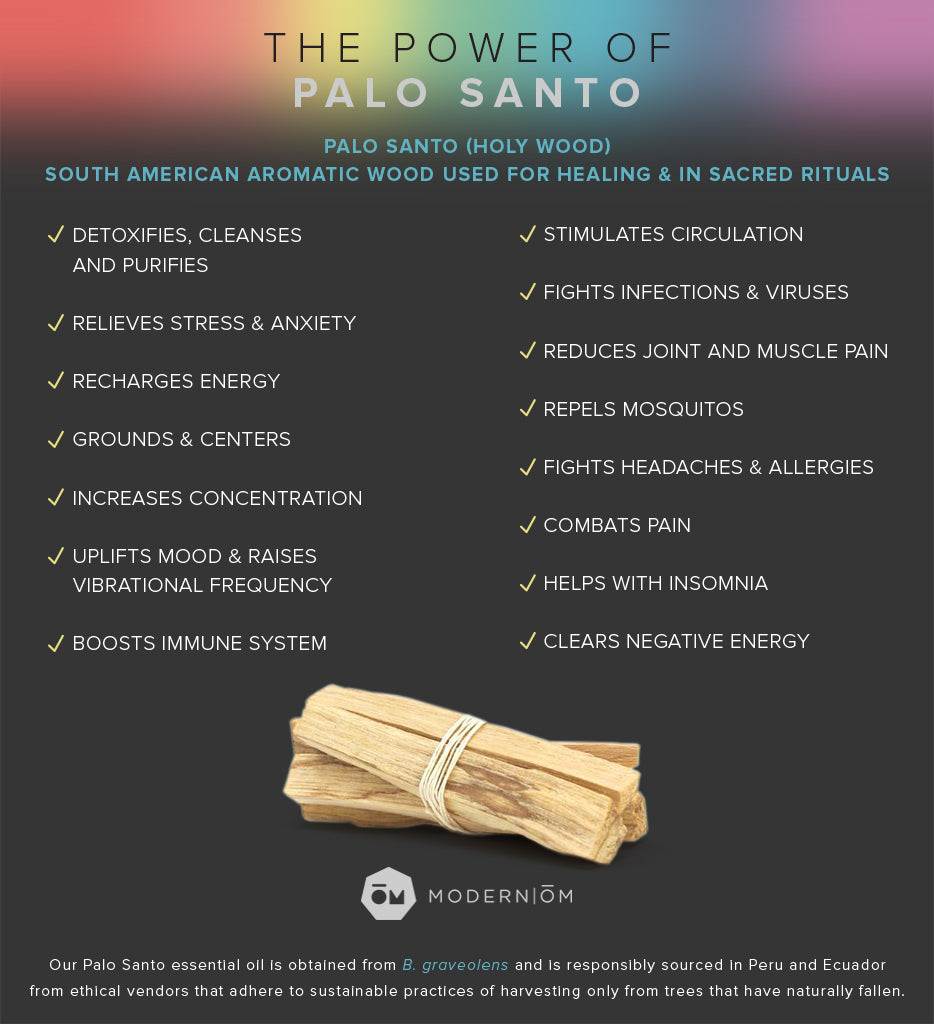 Our FREEDOM Essential Oils Blend works on all 7 Chakras to 
ease tension, bring clarity, increase concentration and heighten a sense
 of well being. It is designed to balance your vibration and uplift your spirit every time you use it.


We hand-blend the scent with protective & detoxing Palo Santo, citrusy Bergamot, meditative Sandalwood, and purifying Lavender in small batches, using 100% natural, 
vegan ingredients.
Use it in multiple ways:
- put on your pillow, pulse points and temples for better sleep
- put on your energy centers in meditation
- carry in your pocket or bag
- take with you on a plane
Size: 10ml
Also available in a 100ml Body Spray
BALANCE CHAKRAS

1st CHAKRA  • when feeling anxious, stressed or un-rooted, apply to the soles of the feet and the bottom of spine
2nd CHAKRA • when seeking intimacy or boundless creativity, apply below the navel
3rd CHAKRA • when working on focus, self control or motivation, apply between the navel and the rib cage
4th CHAKRA • when accessing forgiveness or unconditional love, apply to the area around the heart
5th CHAKRA • for clear communication and unblocking creativity, apply to throat area or back of the ears
6th CHAKRA • to develop intuition or mental clarity, apply between the eyebrows
7th CHAKRA • to tap into higher consciousness, apply to the crown of the head
ALL 7 CHAKRAS • for balancing all energy centers, apply on your chest and visualize the entire Chakra system
INGREDIENTS
Essential oils: Palo Santo, Bergamot, Sandalwood, Lavender
100% Natural. Vegan. Cruelty-free. Color, Paraben, Sulfate and Preservative Free. Highest Quality.
We do not use artificial fragrances.
Our ingredients are derived from 100% sustainable and natural sources and are chosen for their quality and abilities to harmonize the major Chakras.
The scent is hand-crafted to allow the oils to retain all of their natural properties and fragrances.
Palo Santo, or Holy Stick, is a natural aromatic wood praised for its energetically cleansing and healing properties. It has been used for centuries by the Incas and indigenous people of the Andes in sacred ceremonies.
We respect the sacredness of Palo Santo and the environment. Our Palo Santo essential oil and smudging sticks are obtained from B. graveolens and are responsibly sourced in Peru and Ecuador from ethical vendors we trust. They respect the spirit of the tree and adhere to practices of sustainable harvesting only from trees that have naturally fallen.
Special Offer
We know that you'll love FREEDOM No.8 once you try it and will be sad when it's gone. So, we're using tech to ensure that you don't run out. Sign up for regular deliveries and save! Click here for details.