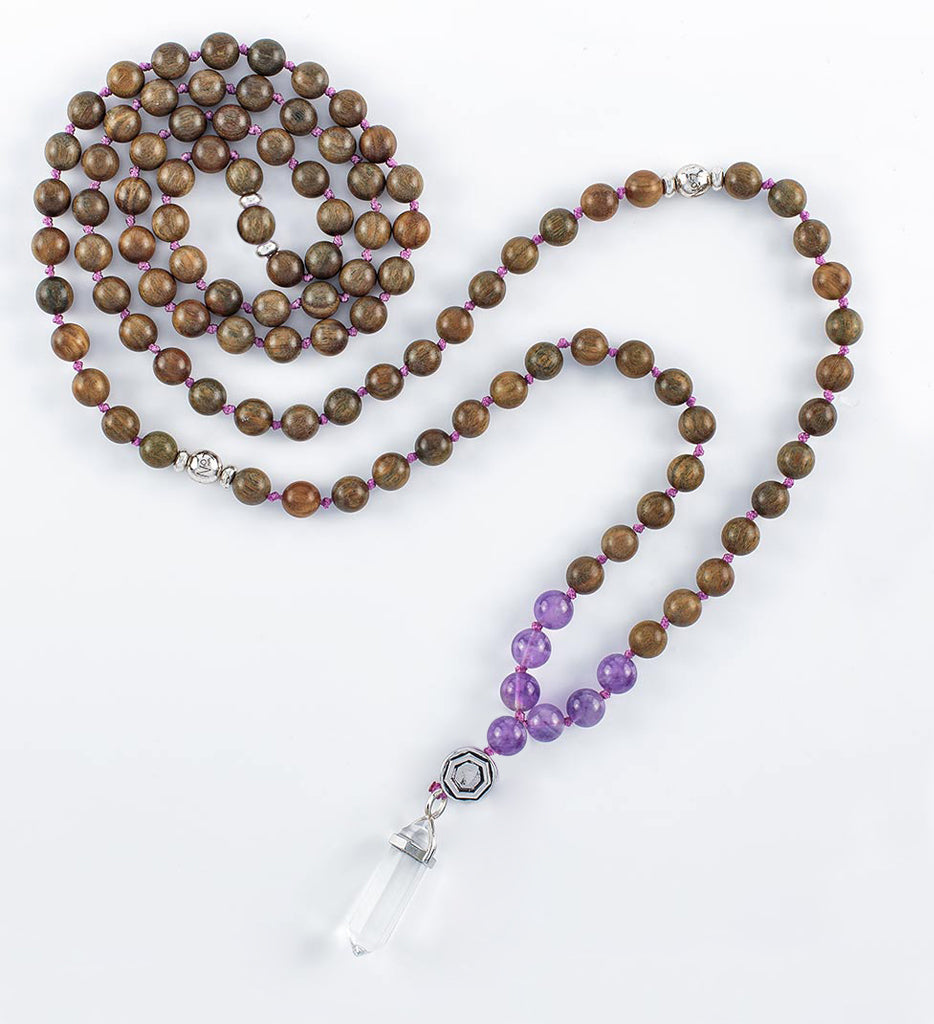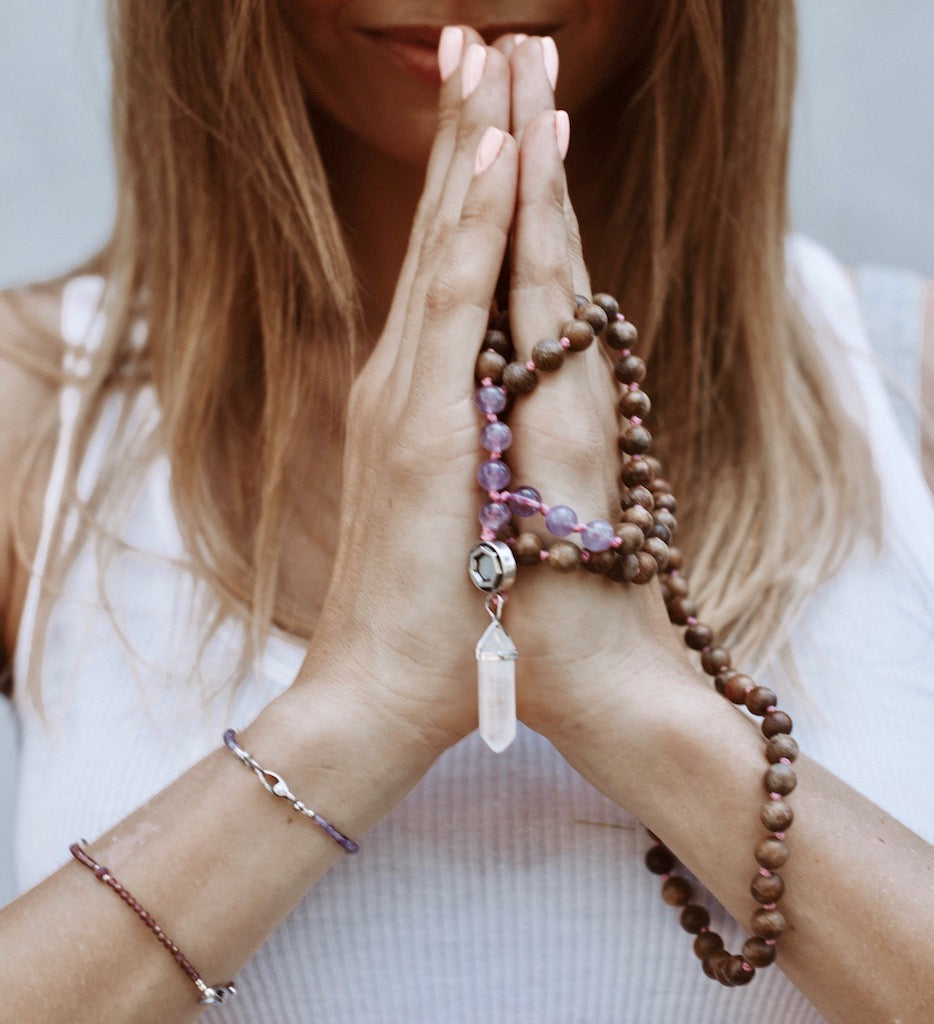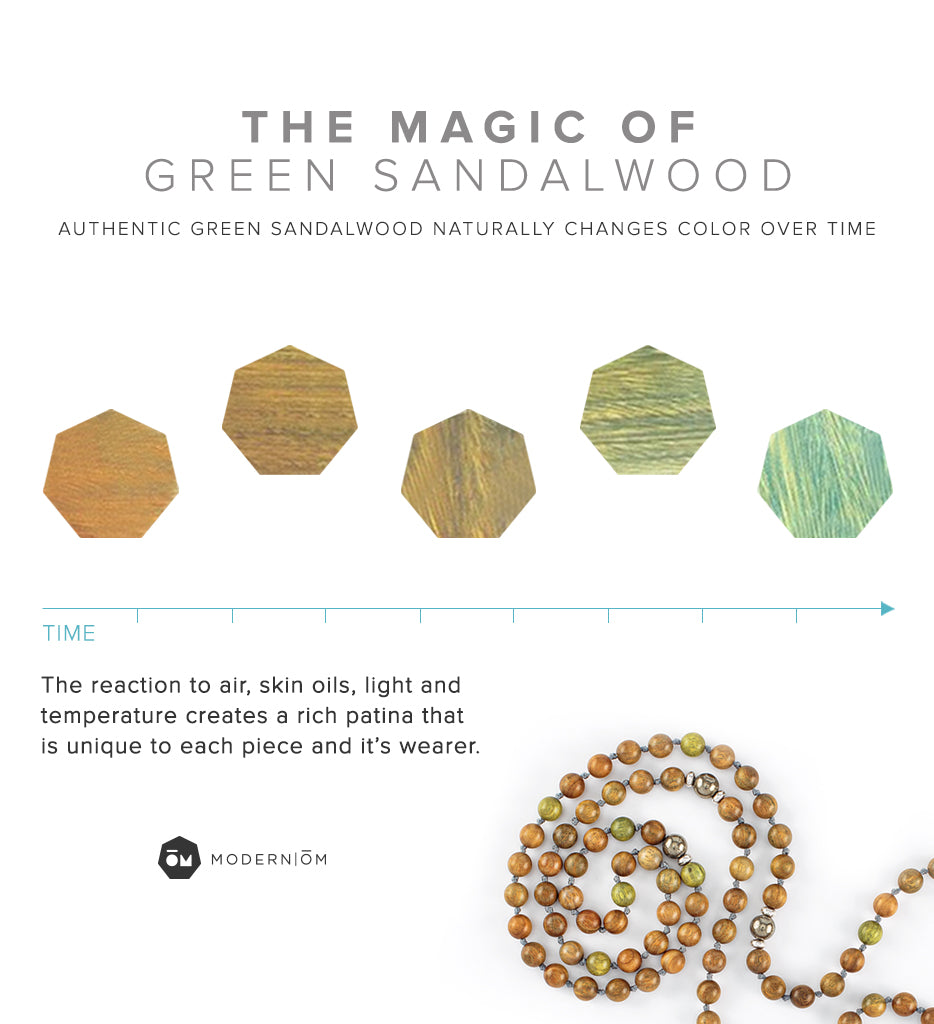 This 108-bead traditional mala embodies the energies of the 7th Chakra, CONNECTION, to remind you of your intention to be present in the now.
Details
8mm Green Sandalwood, Amethyst, Tibetan Silver
108 beads, 21.5"- 22" long without the pendant
Crystal Quartz pendant approx. 1.5"
Hand-crafted in the U.S.A.
Comes in our Signature Gift Packaging
Includes corresponding stones & woods cards
Our jewelry is made with genuine natural stones that may vary in colors.
Energetic Properties
Amethyst - inner wisdom, enhanced intuition, amplified right-brain function
Crystal Quartz - balance, harmony, healing
Green Sandalwood - peaceful thoughts, contentment. This exotic wood is known for its distinctive color changing ability - when exposed to sunlight and with wear, it turns a deeper shade of green unique to each piece.
All materials used in our jewelry are responsibly sourced.
Mala Care: Wearing your mala when swimming or bathing will damage the wood. To clean your mala, gently wipe the beads with a damp cloth and place them in the shade to dry.